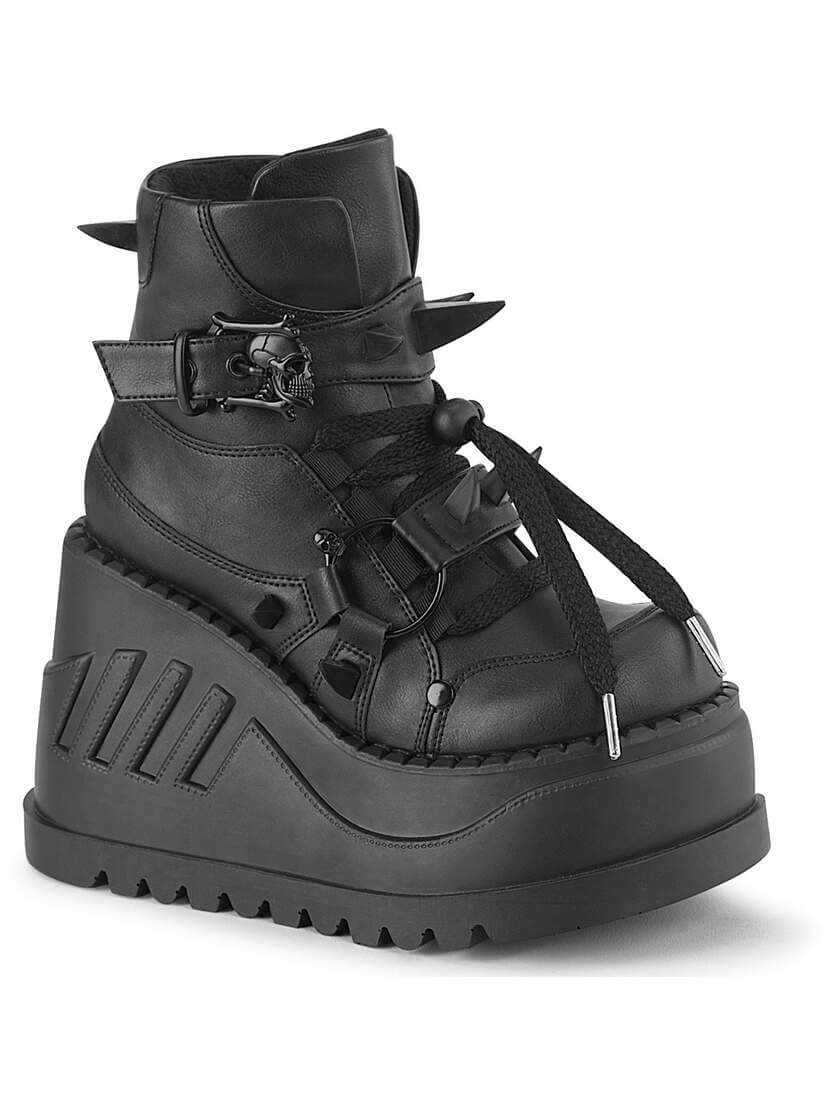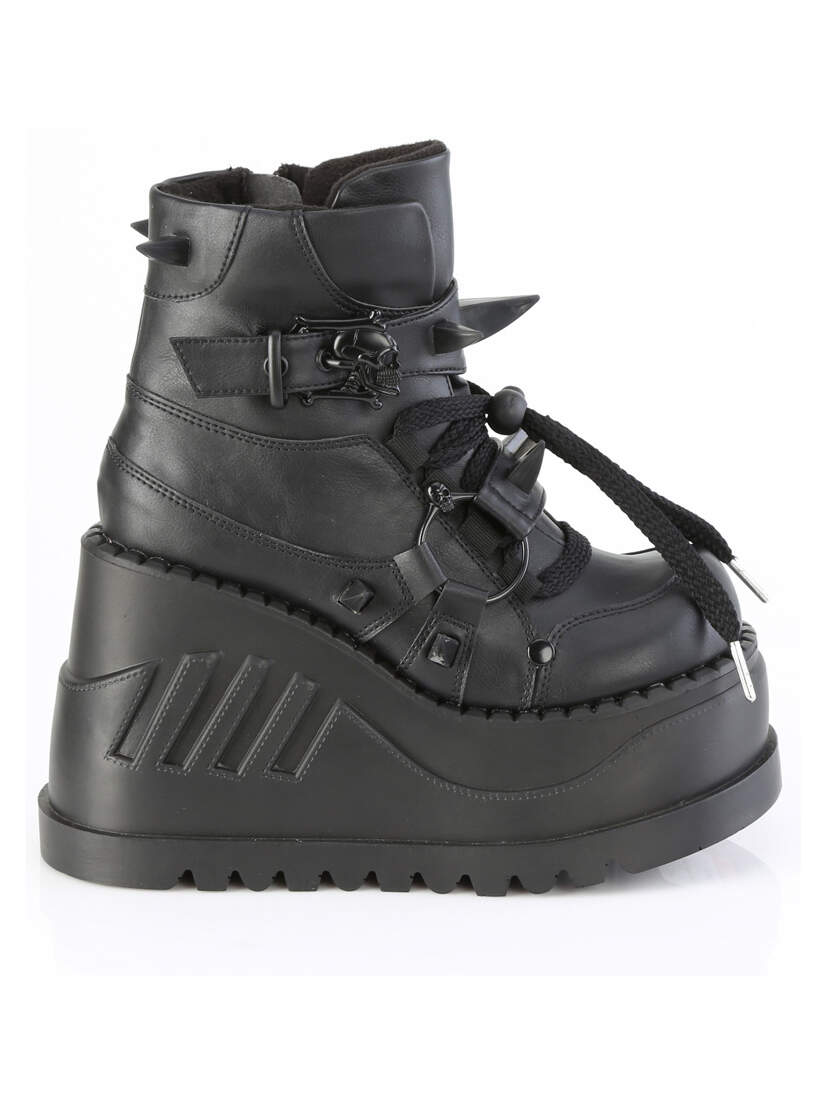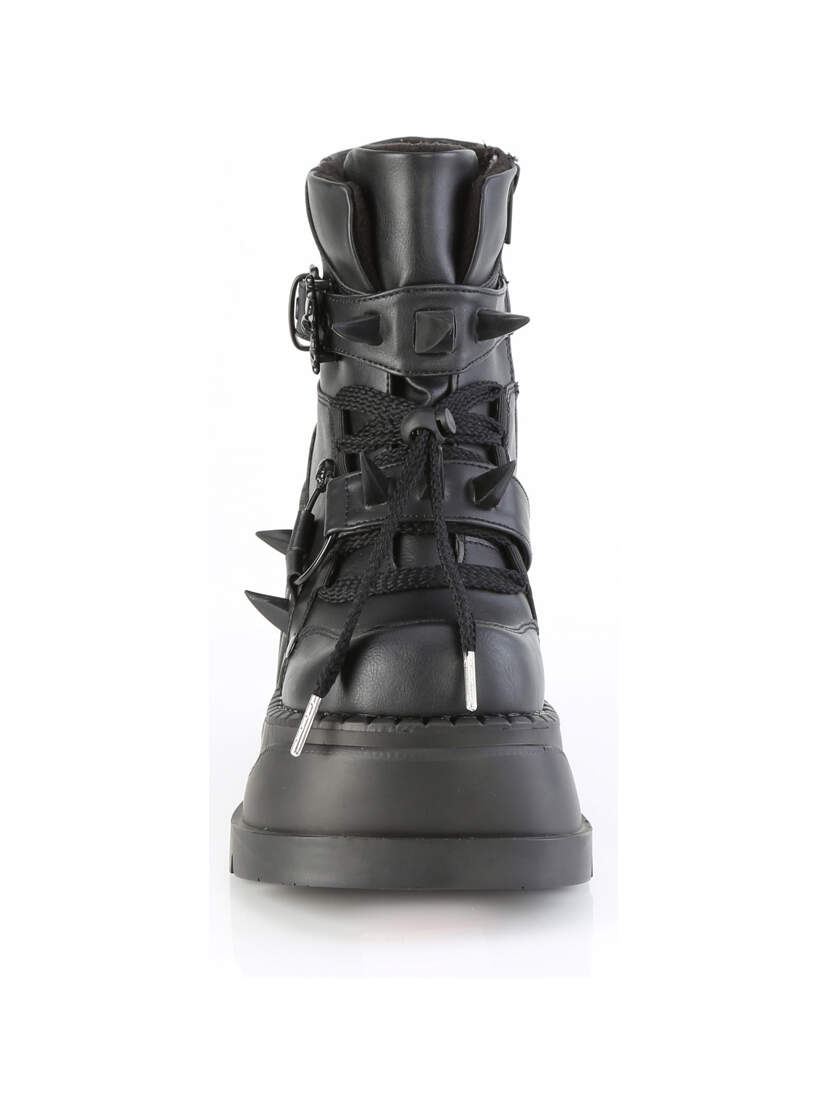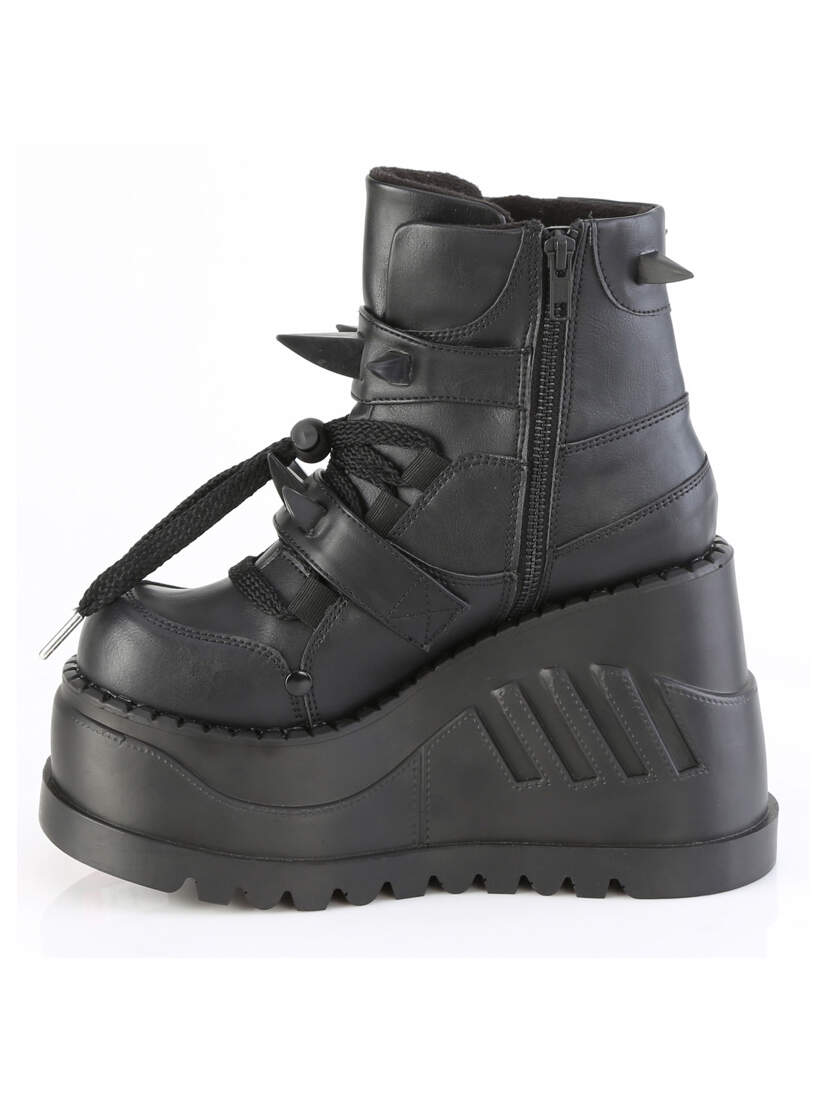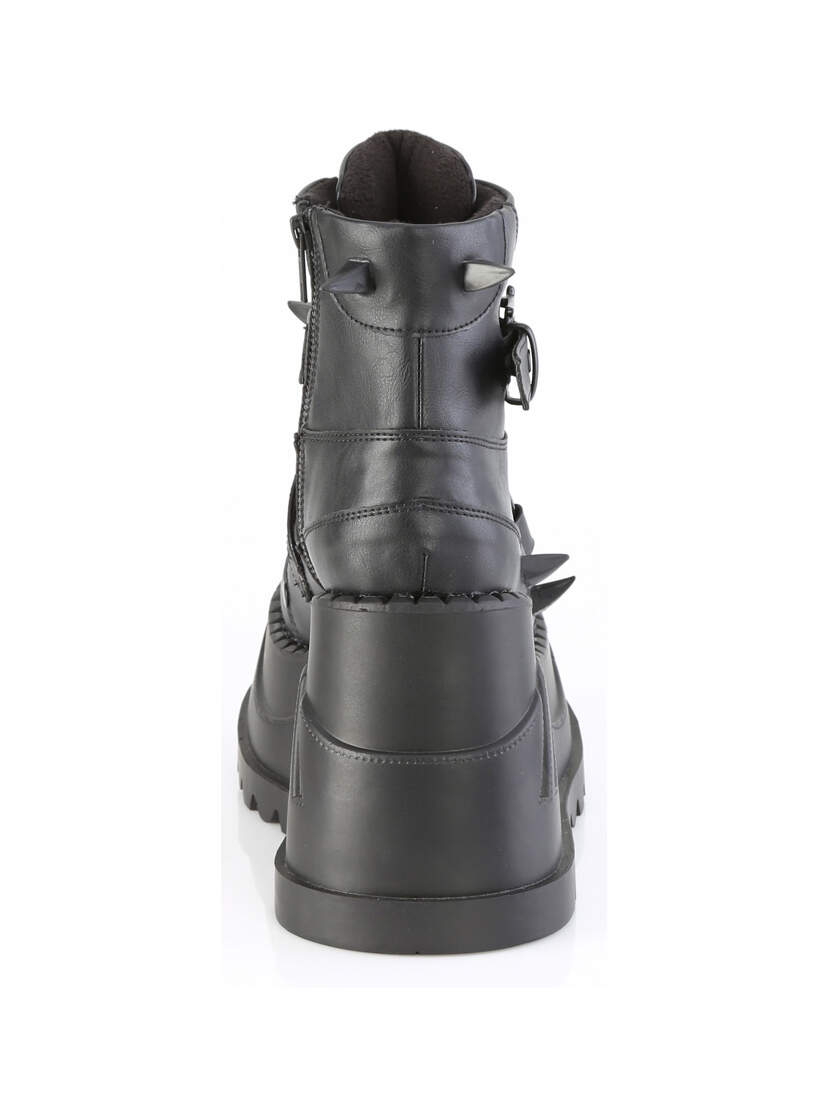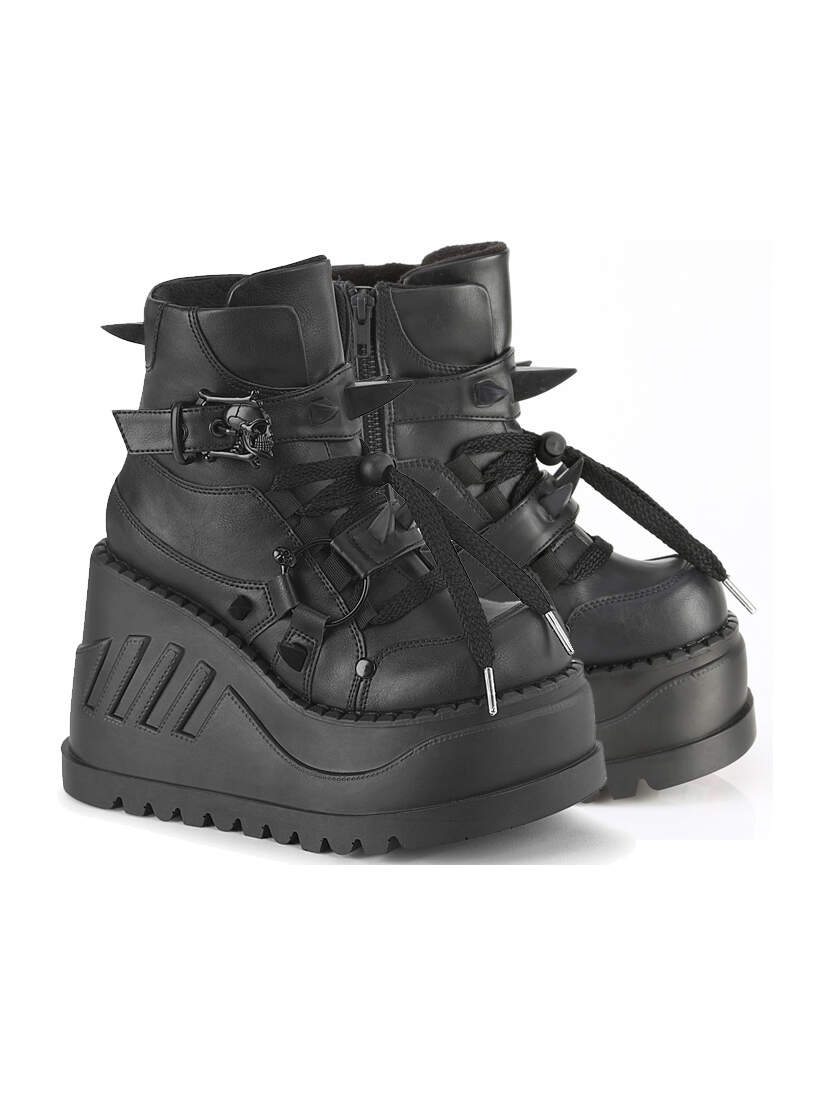 STOMP-60 Wedge Platform Boots
Tall Wedge Platform

Standing tall on a 4 3/4 inch wedge platform, the STOMP-60 offers the perfect lift to elevate your style to new heights. Designed with your ease of walking in mind, the STOMP-60 features a slightly raised toe, providing a natural and comfortable stride. Say goodbye to discomfort and embrace an effortless gait that lets you confidently conquer any event or occasion.
Gothic hardware

The lace-up front and skull buckle top strap adds a touch of Gothic allure and ensures a secure fit for your comfort. The skull buckle top strap and skull O-ring bottom strap, adorned with captivating rubber claw spike details and a shoelace stopper adds an edginess to these boots.
Full inner zipper

For your convenience, the STOMP-60 boots feature an inside metal zip closure, allowing you to slip in and out of them with ease.

Crafted with high-quality black vegan leather, the STOMP-60 boots not only exude elegance but also deliver a cruelty-free and eco-conscious alternative. Embrace your distinctive style with a clear conscience, knowing you're making a bold fashion statement while staying true to your values.