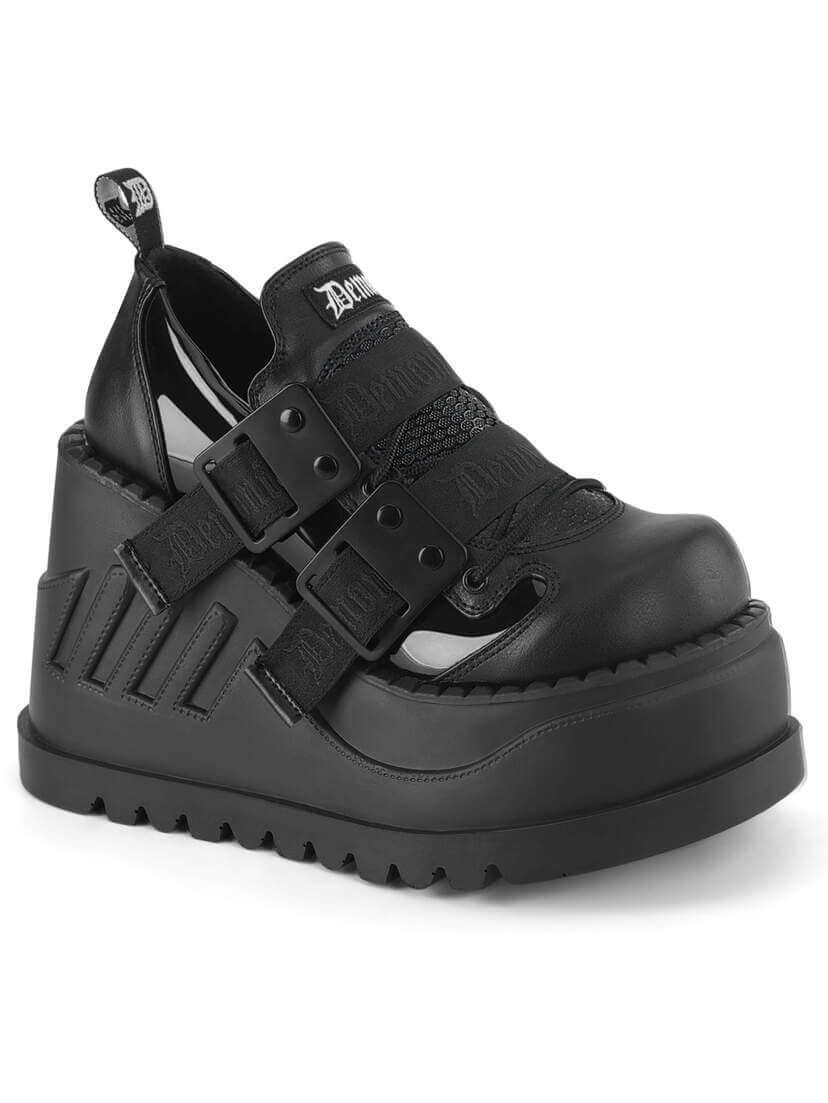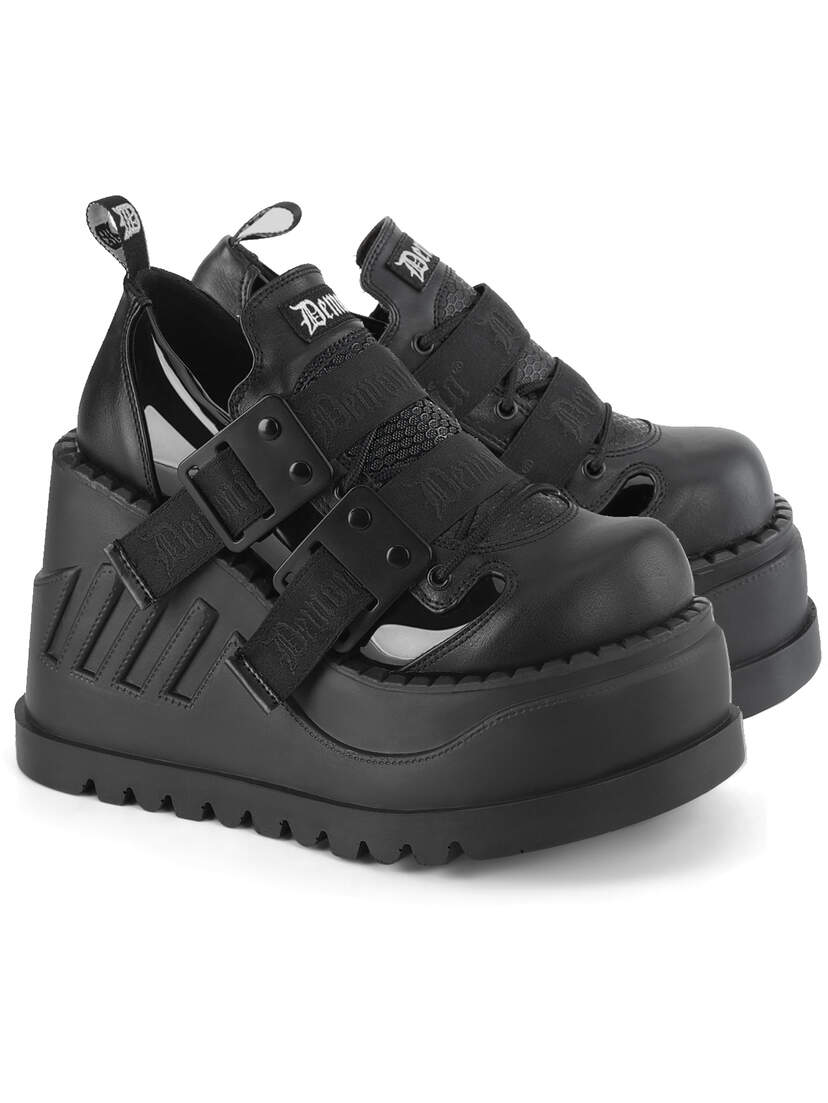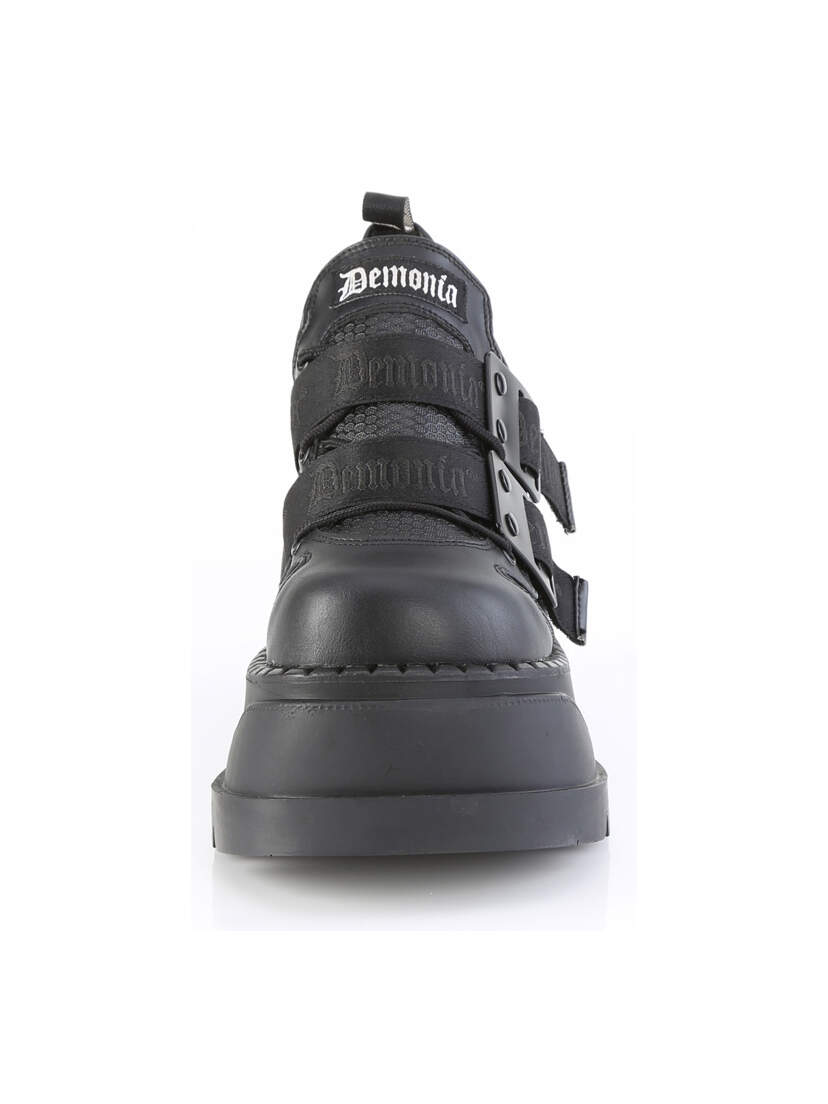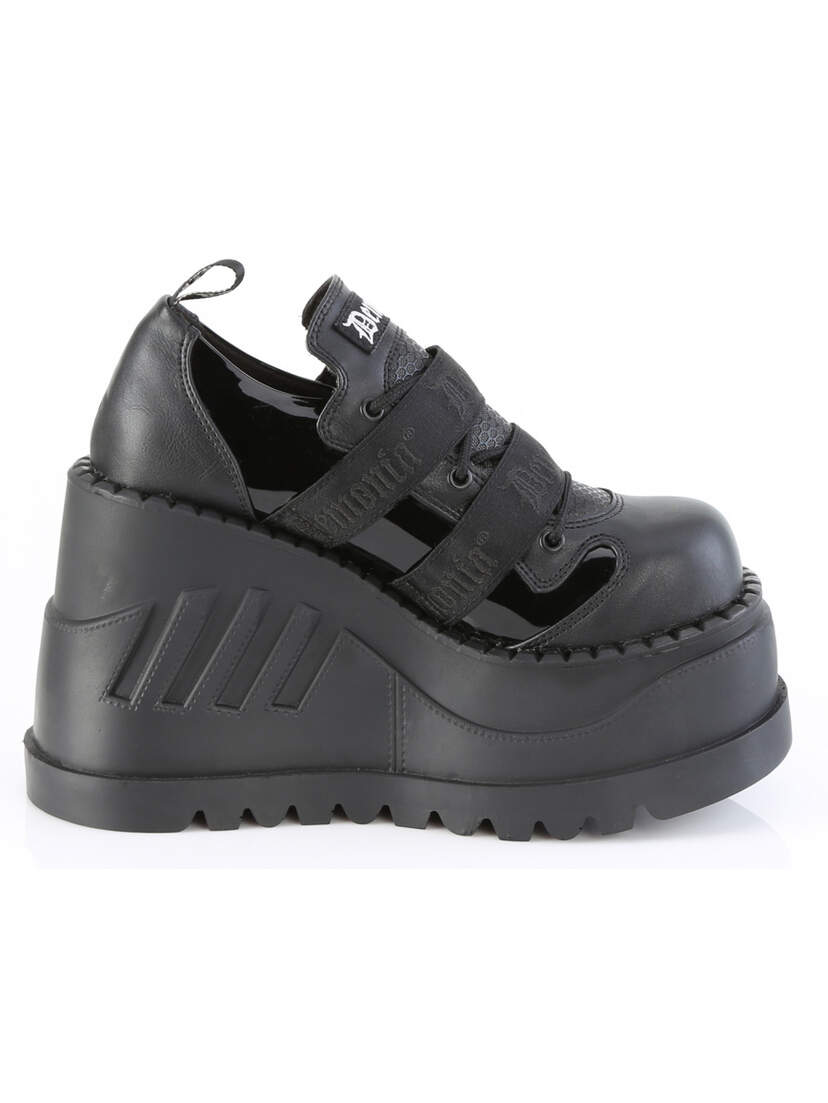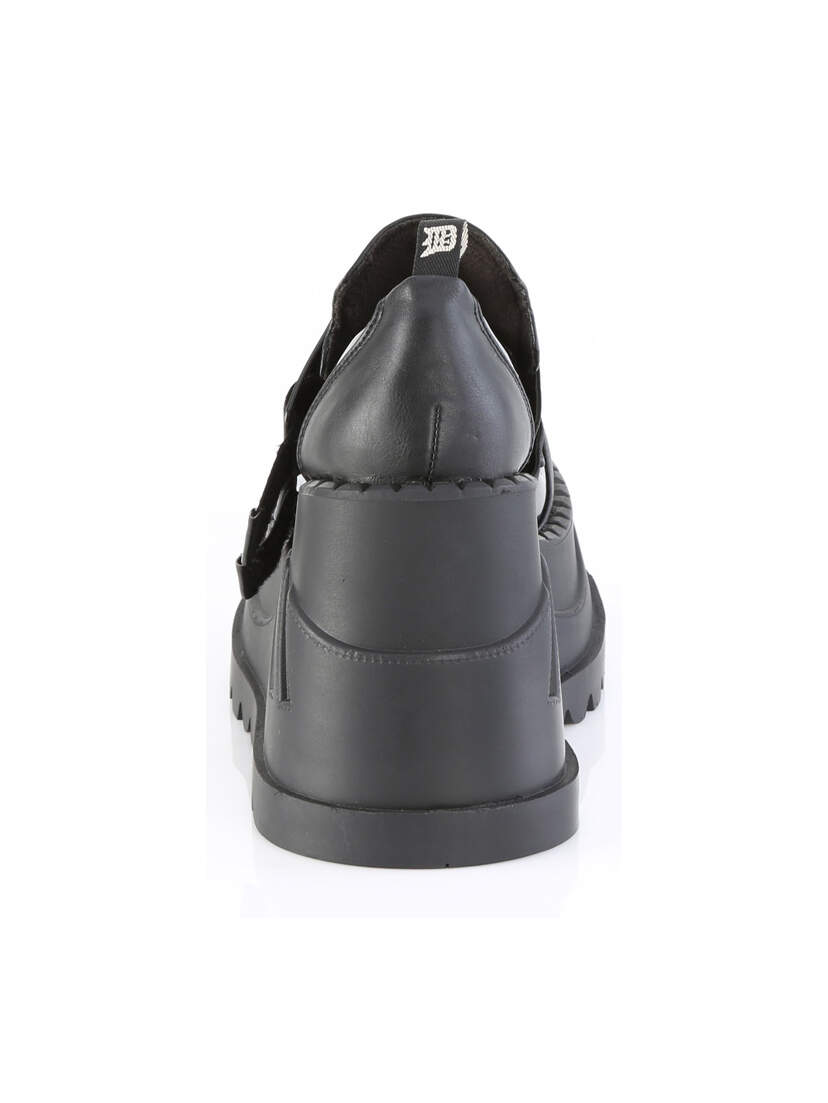 Stomp-28 Wedge Platform Shoes
Elevate your fashion game with the STOMP-28 women's platform shoes – a bold fusion of Gothic elegance and alternative style.
4 3/4" wedge platform

With a striking 4 3/4" wedge platform, the STOMP-28 takes you to new heights, quite literally and figuratively. The wedge platform of these shoes not only makes a bold style statement but also ensures you stand tall and confident.
Lace-up with Buckles

But it's not just the height that makes these shoes stand out. It's the thoughtful design that sets them apart. The 'Demonia' branded Nylon Hook-N-Loop Straps adorned with metal plate details over lacing add an edgy touch to your overall look, making these platforms perfect for women who want to make a statement.

Whether you're heading to a concert, hitting the club scene, or making a statement on the city streets, the STOMP-28 is your ultimate accessory.