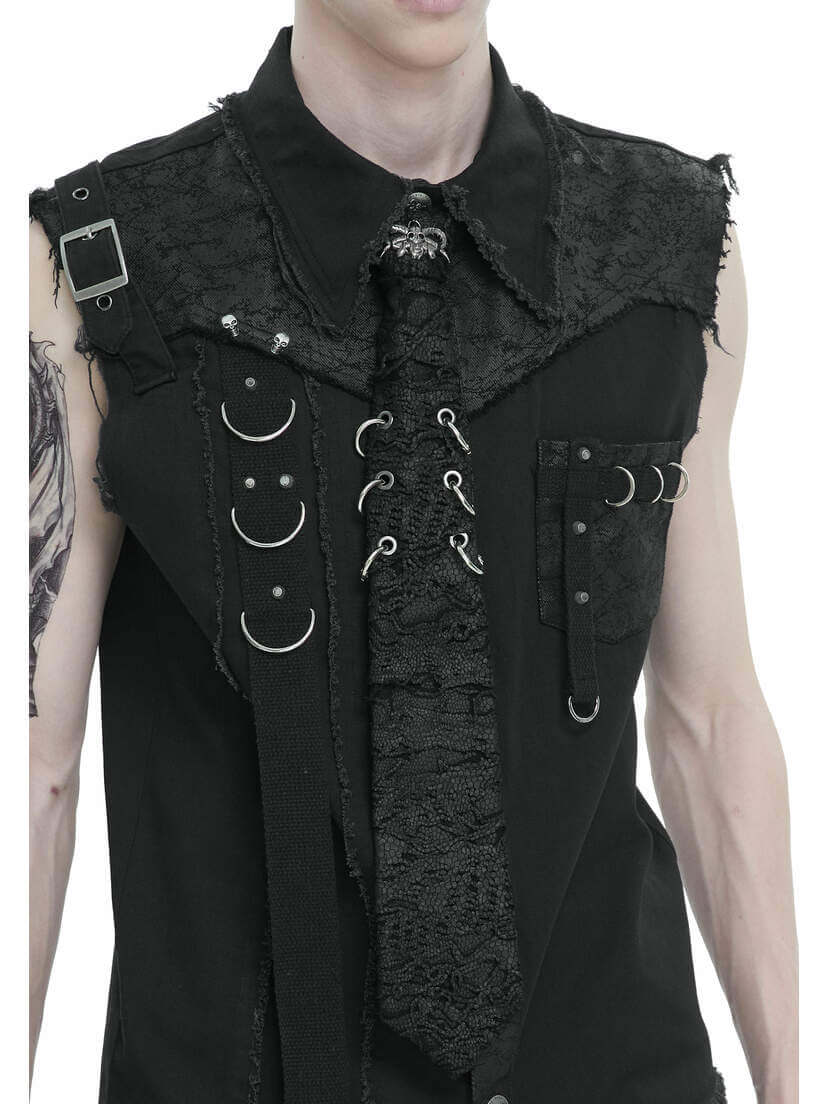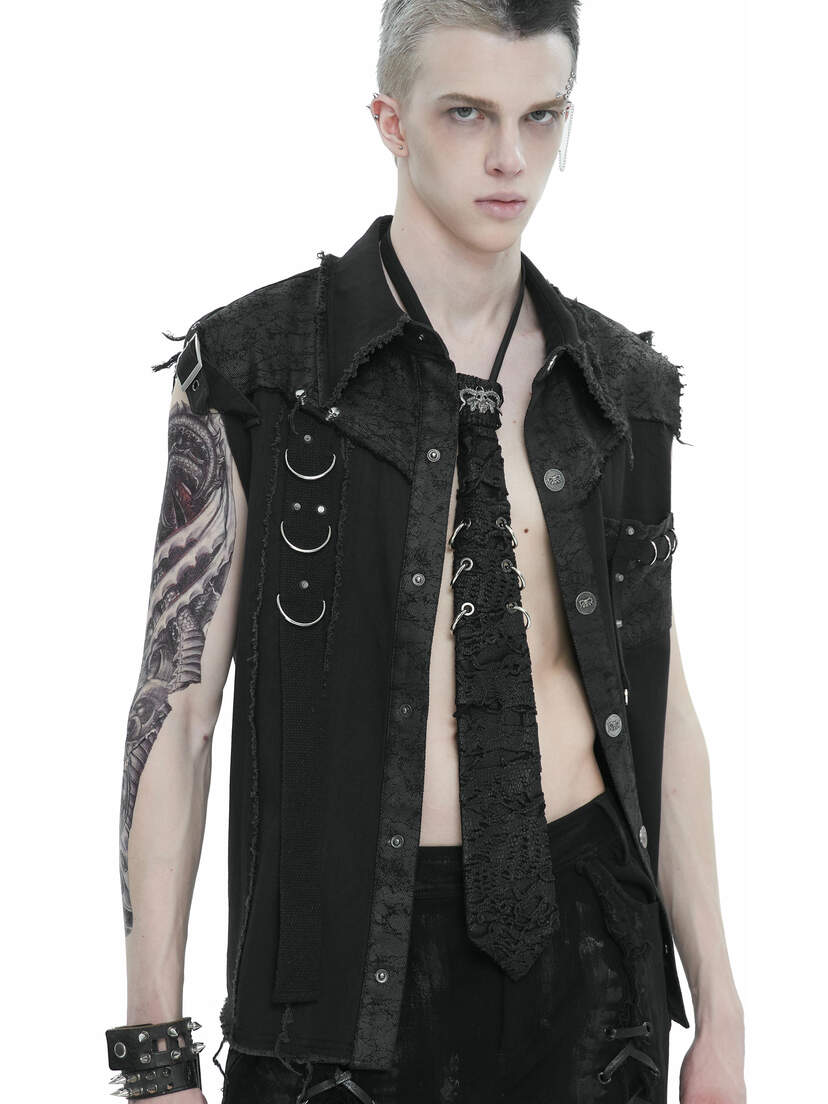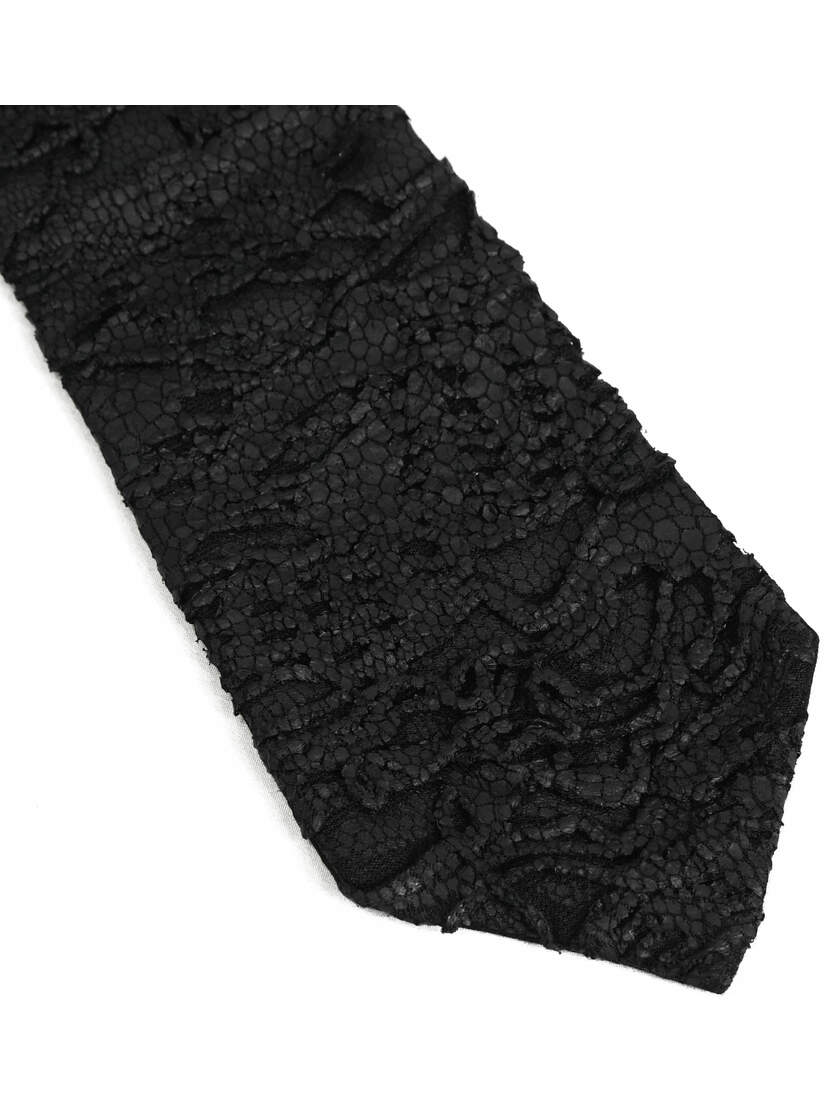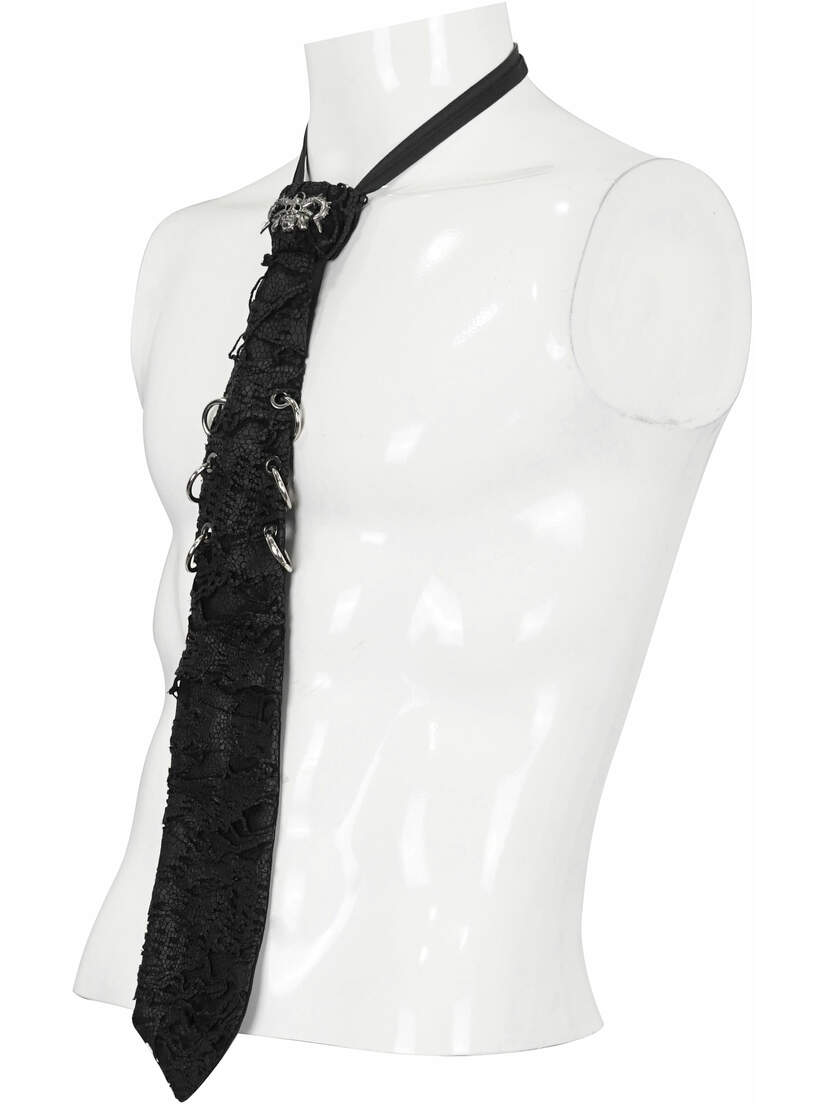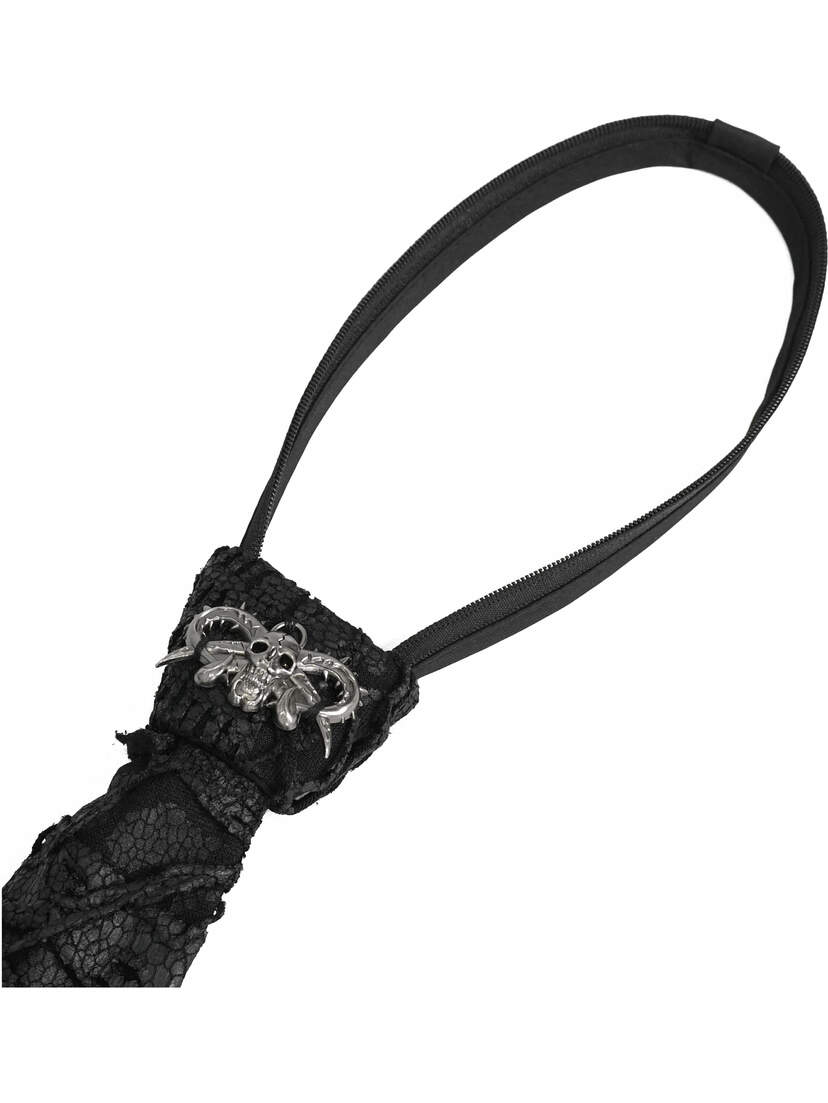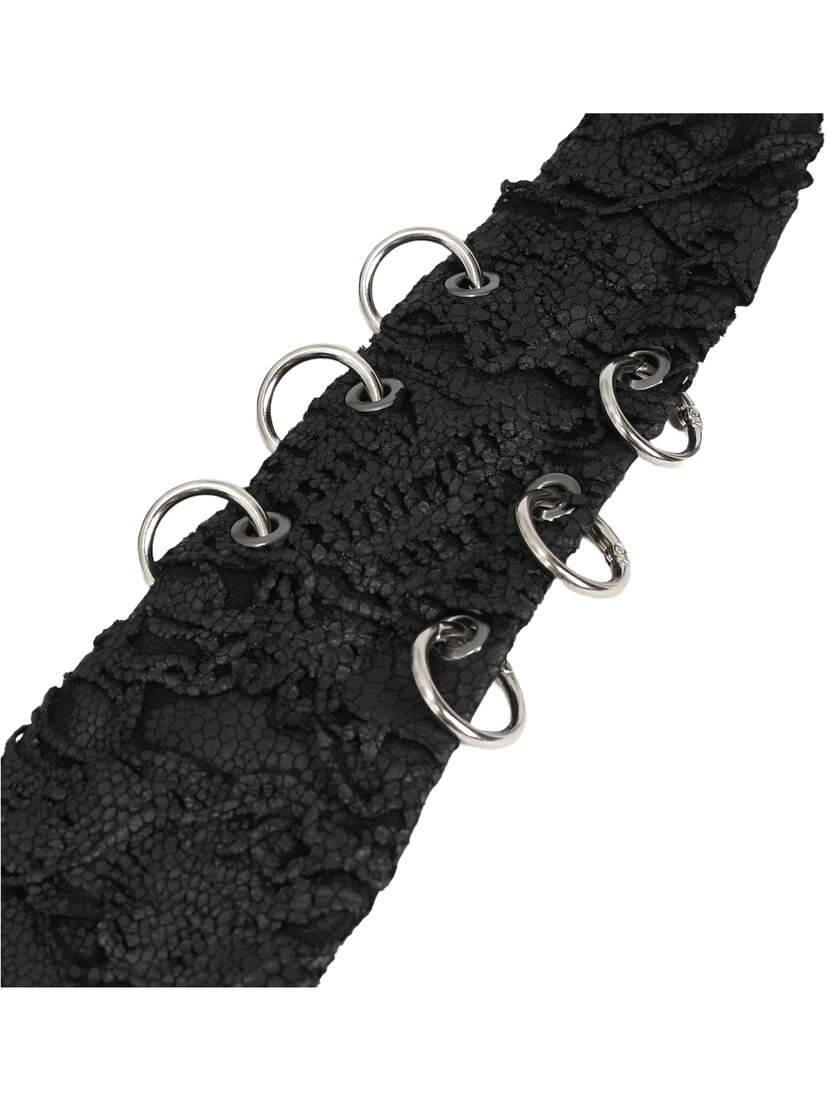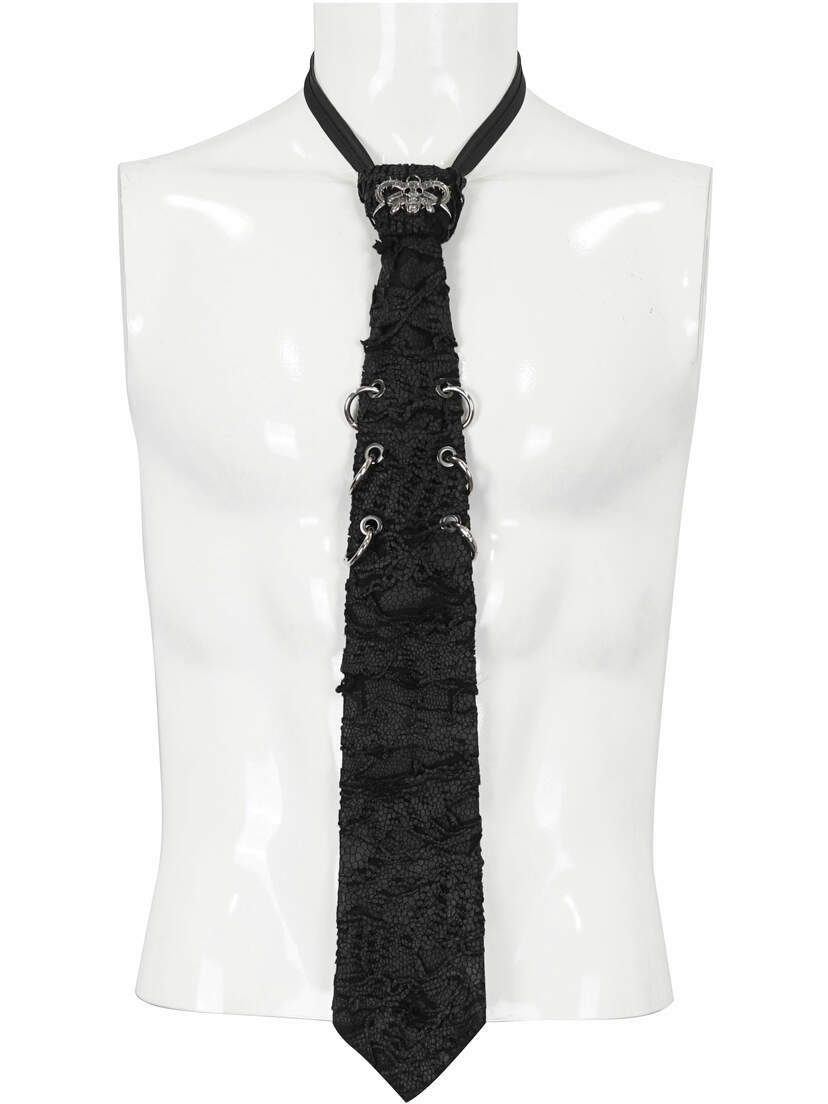 Soul Piercer Tie
Dark Gothic Tie

The Soul Piercer Tie is a masterpiece that seamlessly blends darkness, mystique, and rebellion into a single accessory. Crafted for those who embrace the allure of the shadows and the power of individuality, this tie redefines traditional neckwear with its unique design.
Tie with metal hardware

Draped in the deepest shade of black, the "Soul Piercer Tie" is a testament to gothic elegance. Its surface is adorned with meticulous metal loops that mimic the artistry of piercings, imbuing an edgy yet refined aesthetic. At the heart of the tie rests a meticulously crafted demon embellishment, intricately designed to nestle at the knot. This devilish detail stands as a symbol of your untamed spirit, reminding you and others of the power that resides within.
A very unique way to secure a tie

This extraordinary tie doesn't simply knot conventionally – it takes a step further with its innovative zip-open feature, allowing you to effortlessly secure it around your neck.

The "Soul Piercer Tie" is more than an accessory – it's an extension of your identity, a representation of your rebellious soul. Unveil the extraordinary. Unleash the power. Embrace the darkness with the "Soul Piercer Tie."