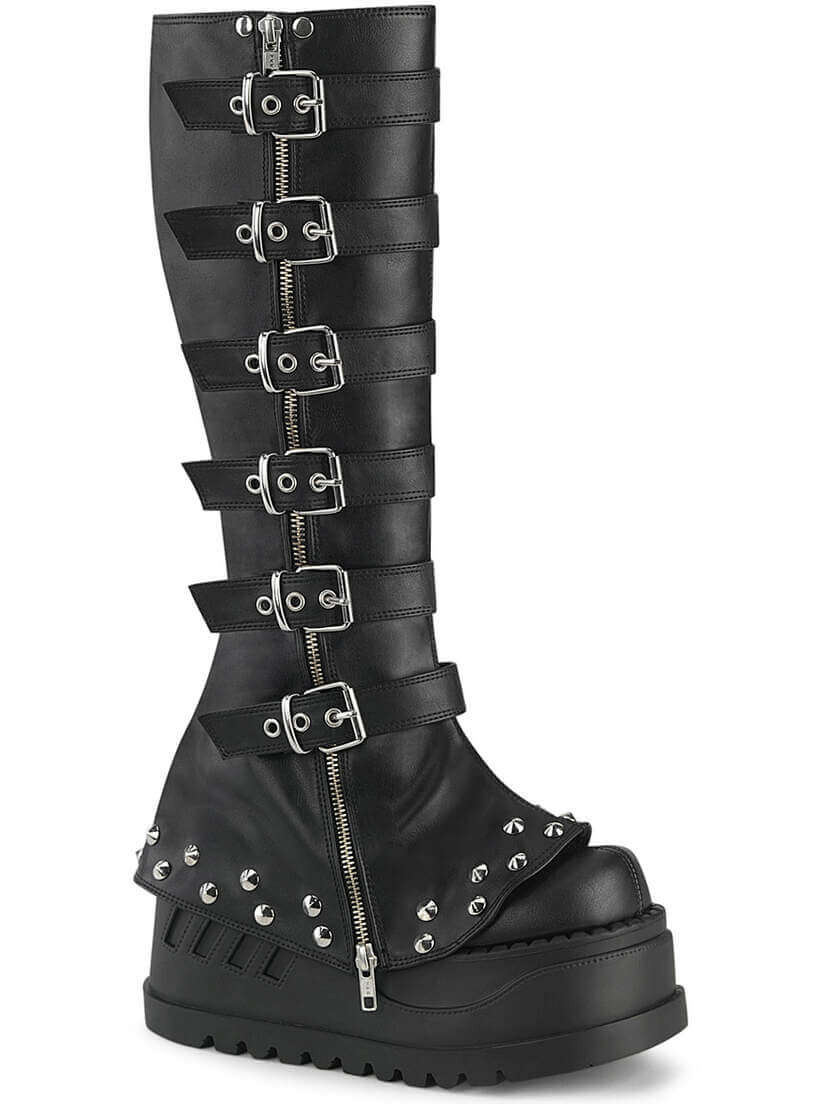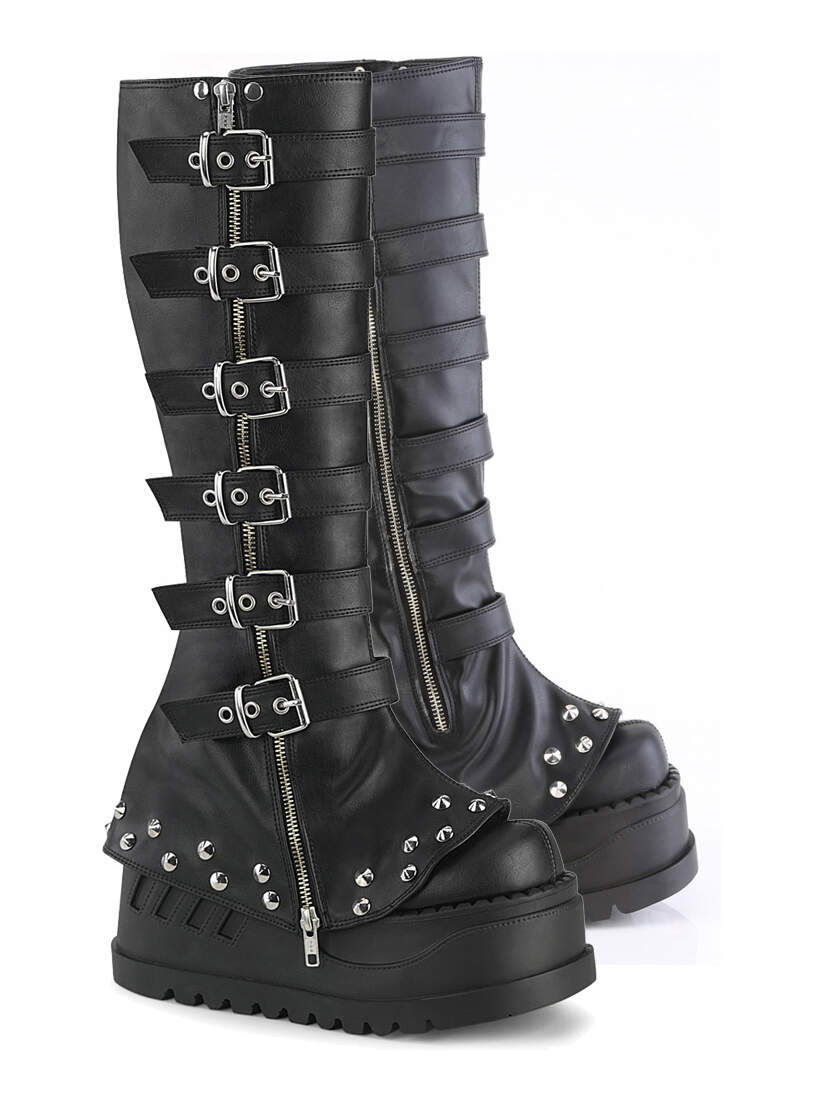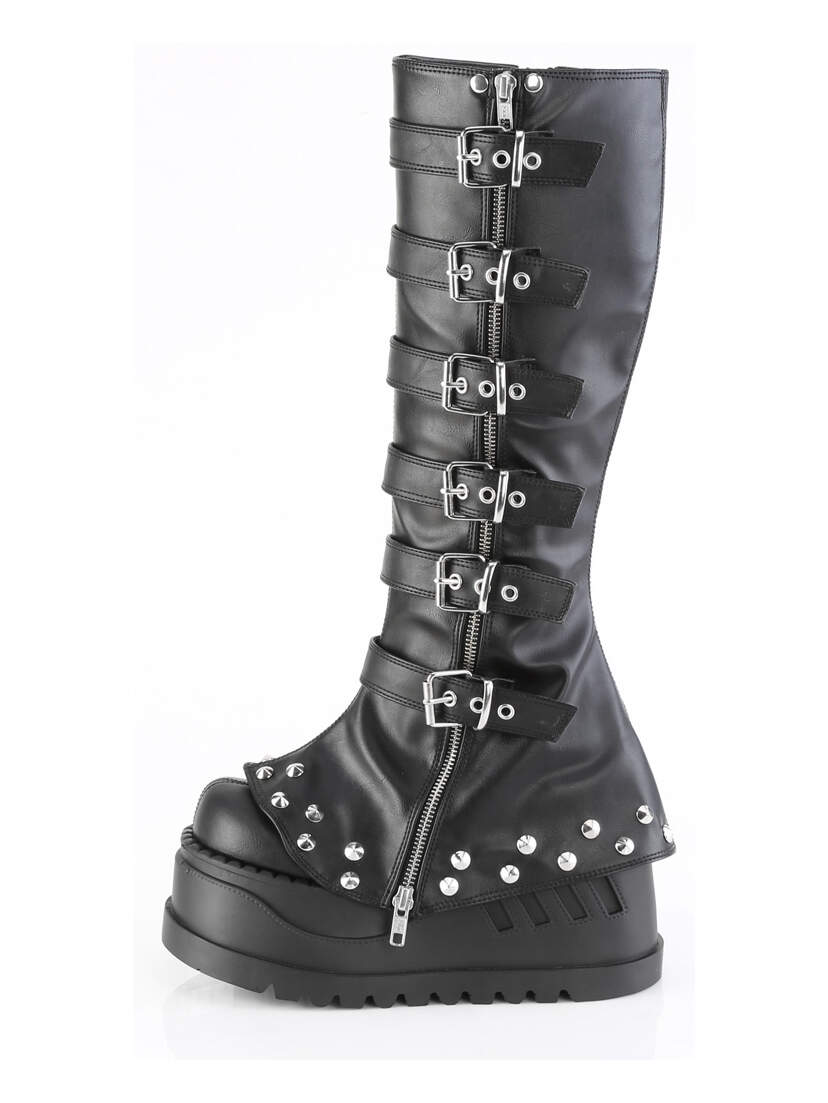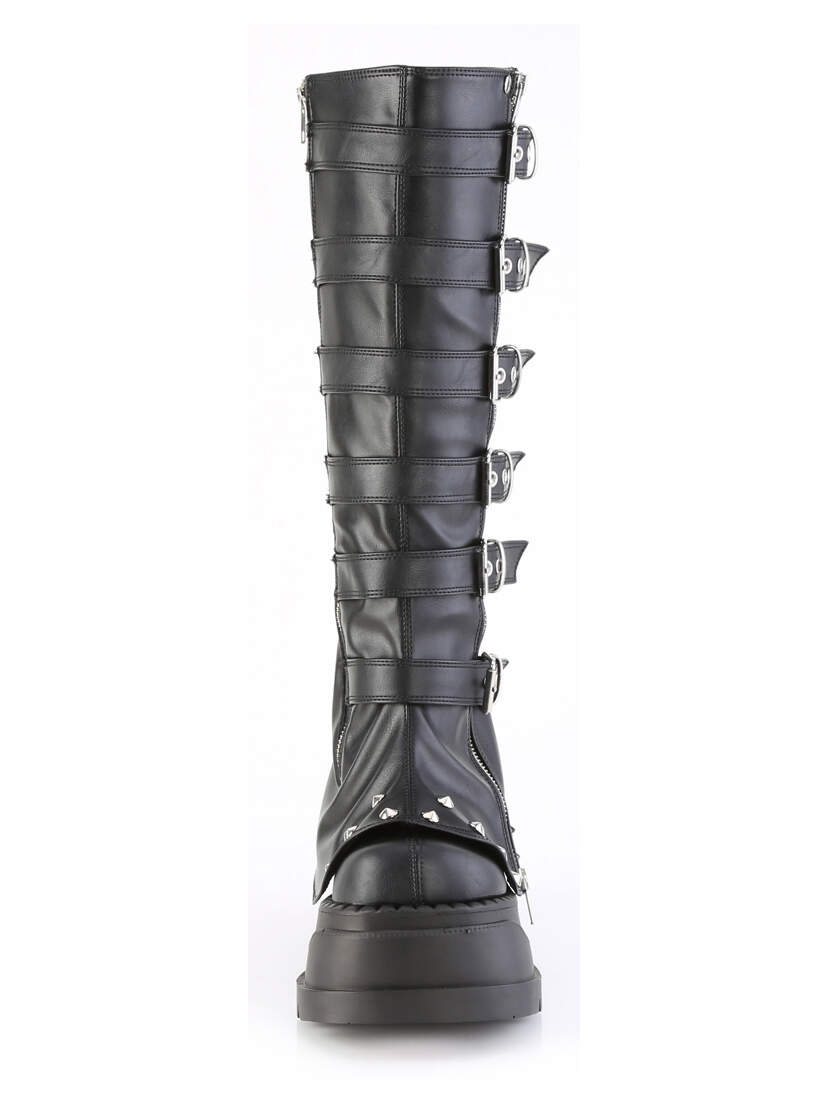 Stomp-223 Bell-bottom Boots
When it comes to women's platform boots, the STOMP-223 stands in a league of its own. These black vegan leather knee-high boots are a must-have for those who dare to be different.
Bell-bottom boots

The 4 3/4" (121mm) wedge heels provide the perfect elevation for your stature, ensuring you stand out in a crowd. But it's the bell-bottom draped platform design that truly sets these boots apart, exuding an air of alternative fashion that refuses to be ignored.


Ornamental buckle straps not only add a touch of edginess but also serve the practical purpose of keeping these boots comfortably in place. The non-functioning outside full-length back metal zip closure is a bold statement in itself, a sign that you're not afraid to break the mold. When it's time to slip into these boots, the inside metal zip closure ensures you can do so with ease and convenience.

It's time to embrace the alternative, step out with confidence, and stomp your way into a world of rebellion and style.