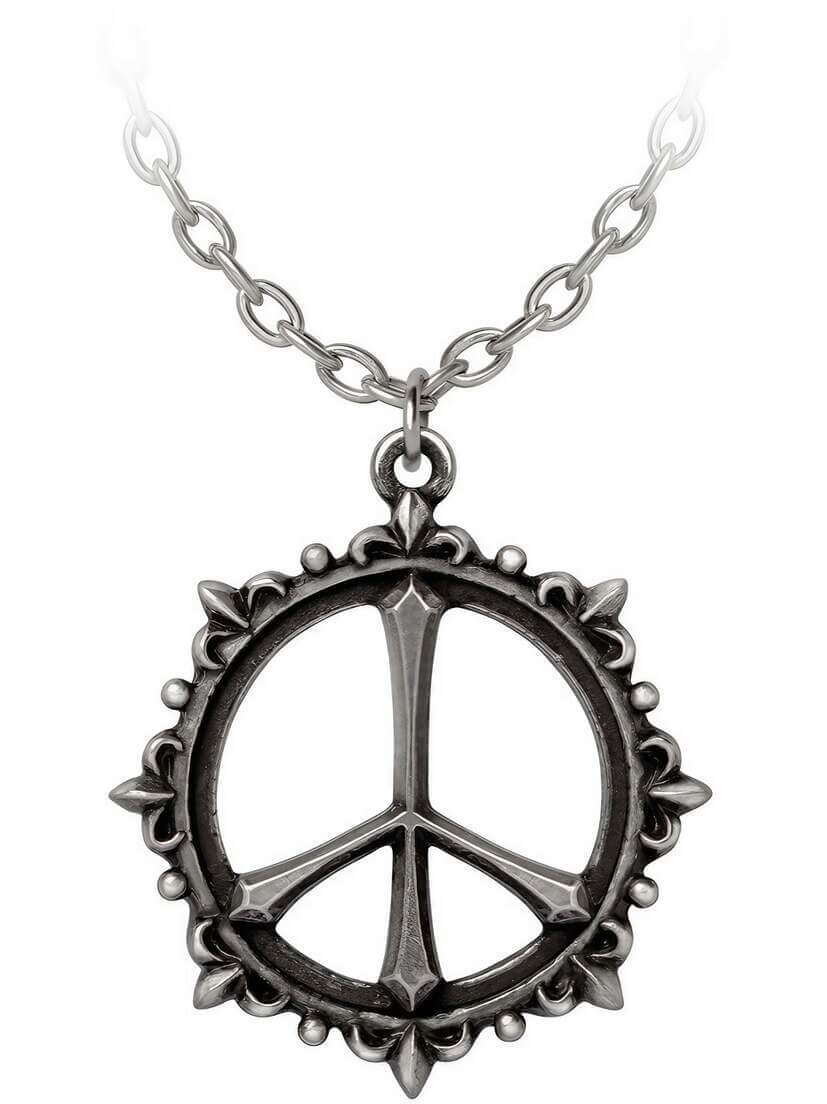 Pax Pendant Necklace
Designed and meticulously handcrafted in England from fine English Antiqued Pewter, this necklace reimagines the universal symbol of peace - Nuclear Disarmament - as a stunning piece of wearable art.
Peace Sign Necklace

At the heart of this pendant is a runic depiction of the classic peace sign, transformed into a symbol of gothic elegance. The antiqued pewter finish adds depth and character to the design, giving it a timeless quality that will complement a wide range of styles, from gothic and alternative to everyday casual wear.

Stand out with this captivating symbol of serenity and style. Order yours today and let your peace sign shine with a touch of gothic elegance.
Approximate Dimensions: Width 1.38" x Height 1.38" x Depth 0.16"
Chain Length: Pendant hangs from a nickel-free chain with clasp fastener. Trace chain, approx. measuring 20" total