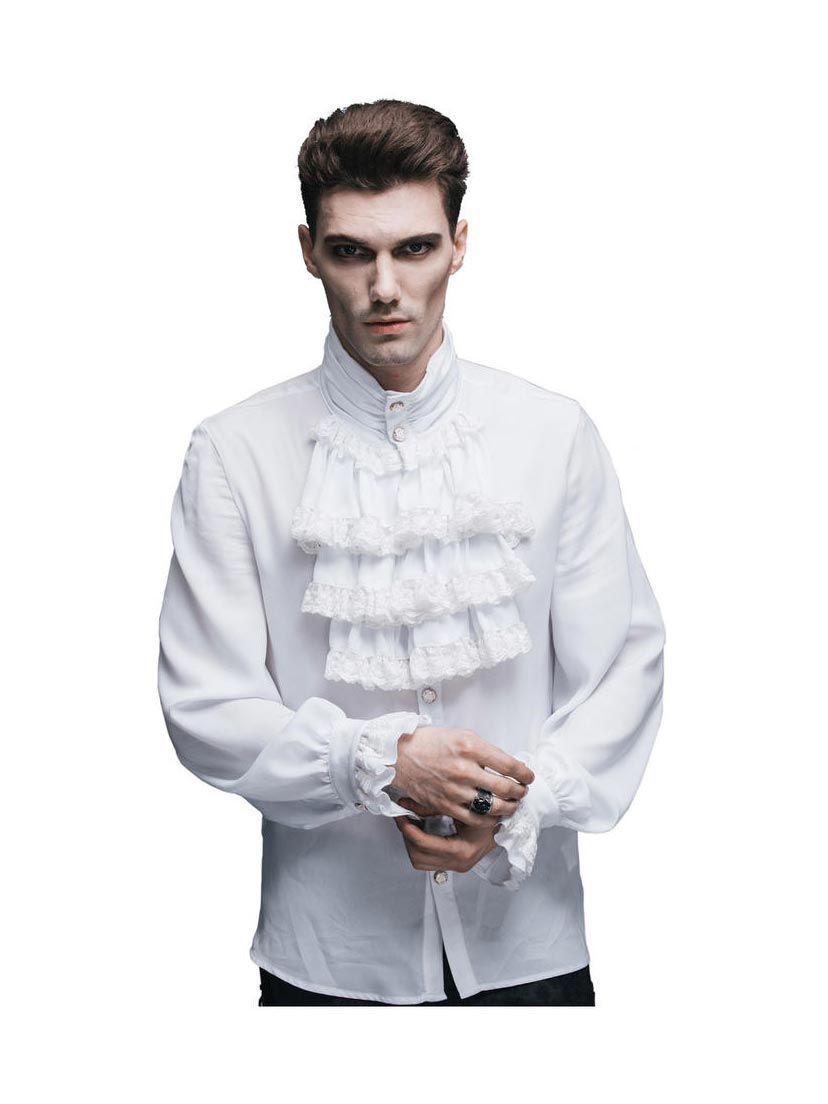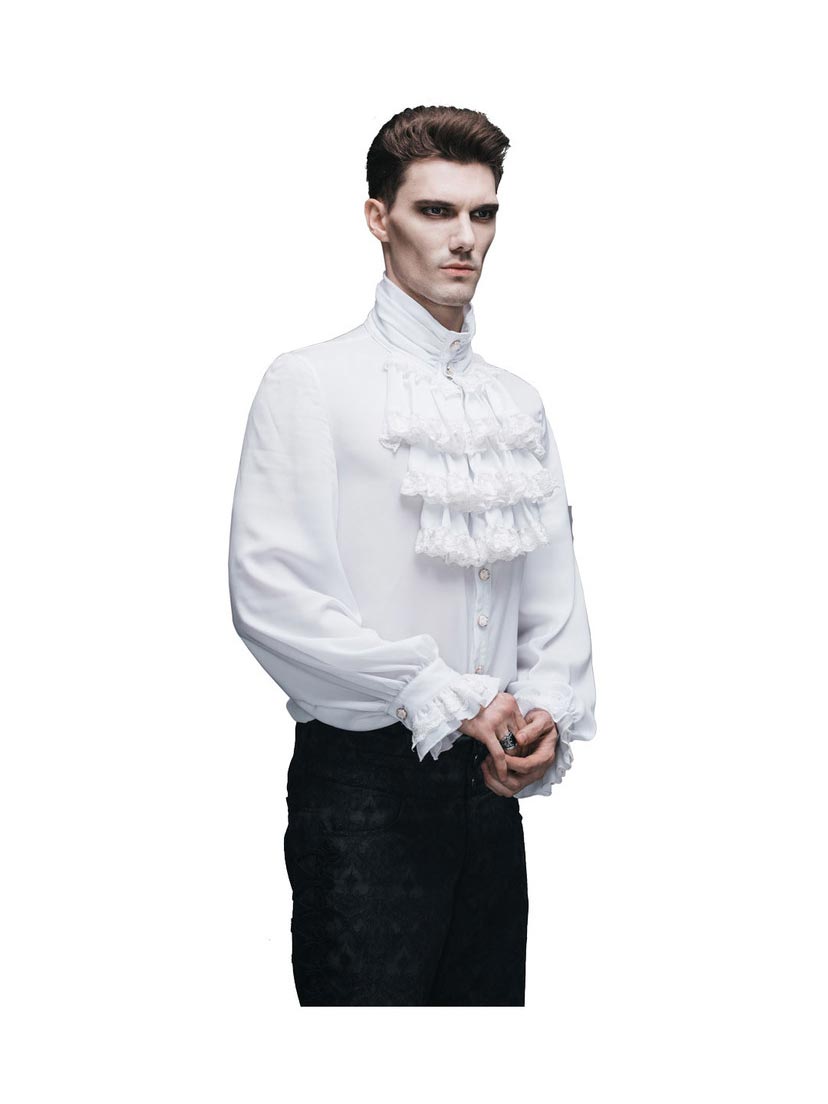 Ash Mens White Ruffle Shirt
This traditional gothic shirt in white features a jabot style neckline and fastens with black buttons down the front. The Ash shirt has white lace trimmed cuffs and front ruffles.
Double buttoned collar
Laced trimmed cuffs
Sizing Information for: Ash Mens White Ruffle Shirt
Option
Length
Chest
Shoulder
Small
69.5
105
46
Medium
70.5
110
47
Large
71.5
115
48
Xtra Large
72.5
122
49
XXtra Large
73.5
129
50
XXX Large
74.5
136
51
Measurements are currently in
This chart is specific for this item.