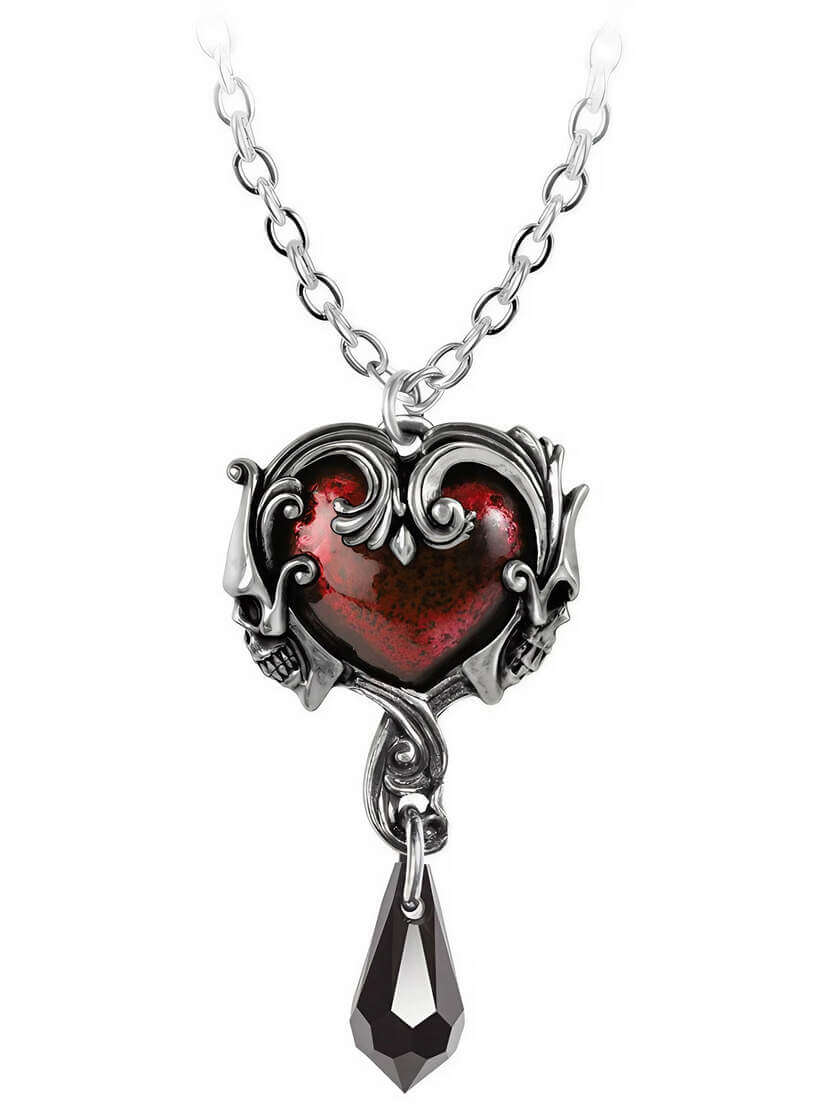 Petite Affair du Coeur Pendant
Petite Affair du Coeur Pendant
Experience the allure of the Petite Affair du Coeur Pendant – a tale of dark and mysterious romance that unfolds beneath the celestial canopy of the night sky. In this exquisite piece, two enigmatic creatures from a distant realm come together in a passionate rendezvous.
Crimson heart

At the heart of this pendant lies an intricate heart in crimson enamel capturing the essence of deep passion and concealed desires. Encircling this captivating centerpiece is an antiqued pewter Baroque frame, adorned with the profiles of elegant skulls, adding a touch of intrigue and gothic elegance to the design.
Black crystal dropper

Dangling gracefully below the heart is a mesmerizing black crystal teardrop, reflecting the shadows of the night and hinting at the mysteries hidden within. The pendant is elegantly suspended from a pewter bale, allowing it to be worn close to your own heart.

With its red heart and flanking skulls, complemented by the alluring crystal dropper, the Petite Affair du Coeur Pendant is a testament to forbidden love, hidden passions, and the enigmatic beauty that lies beneath the surface.