JUST IN
Within the last 30 days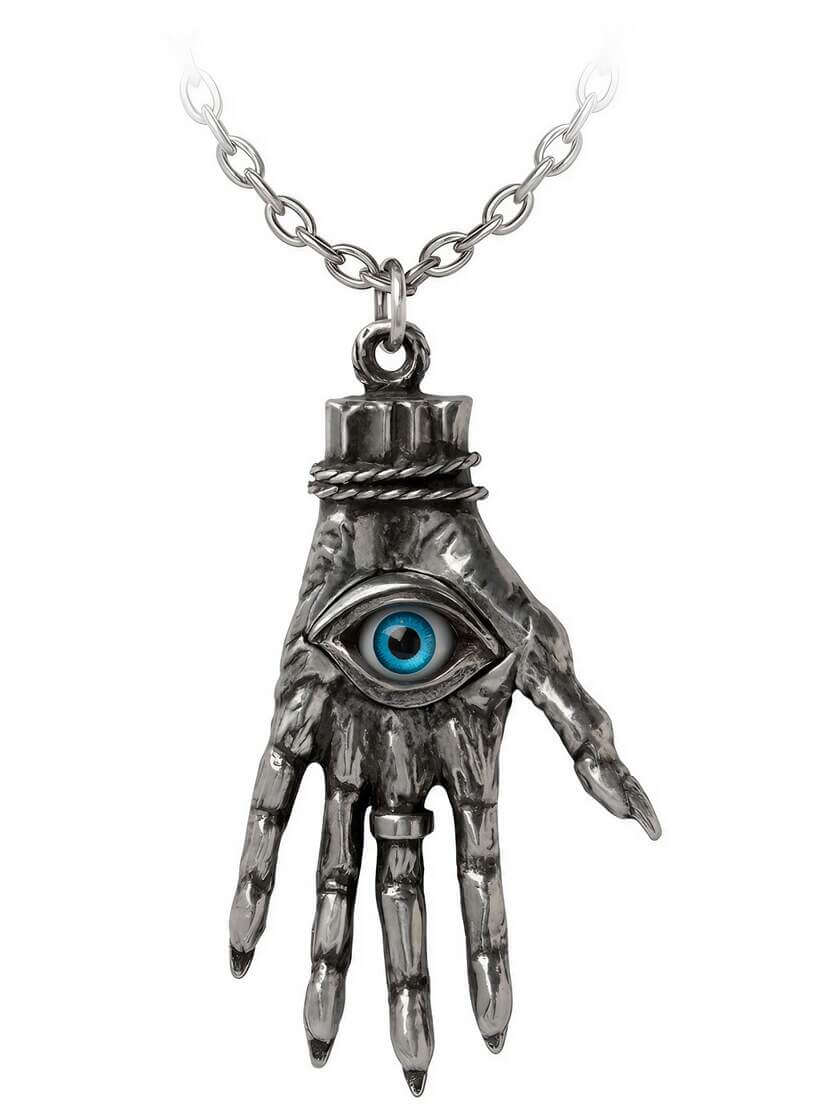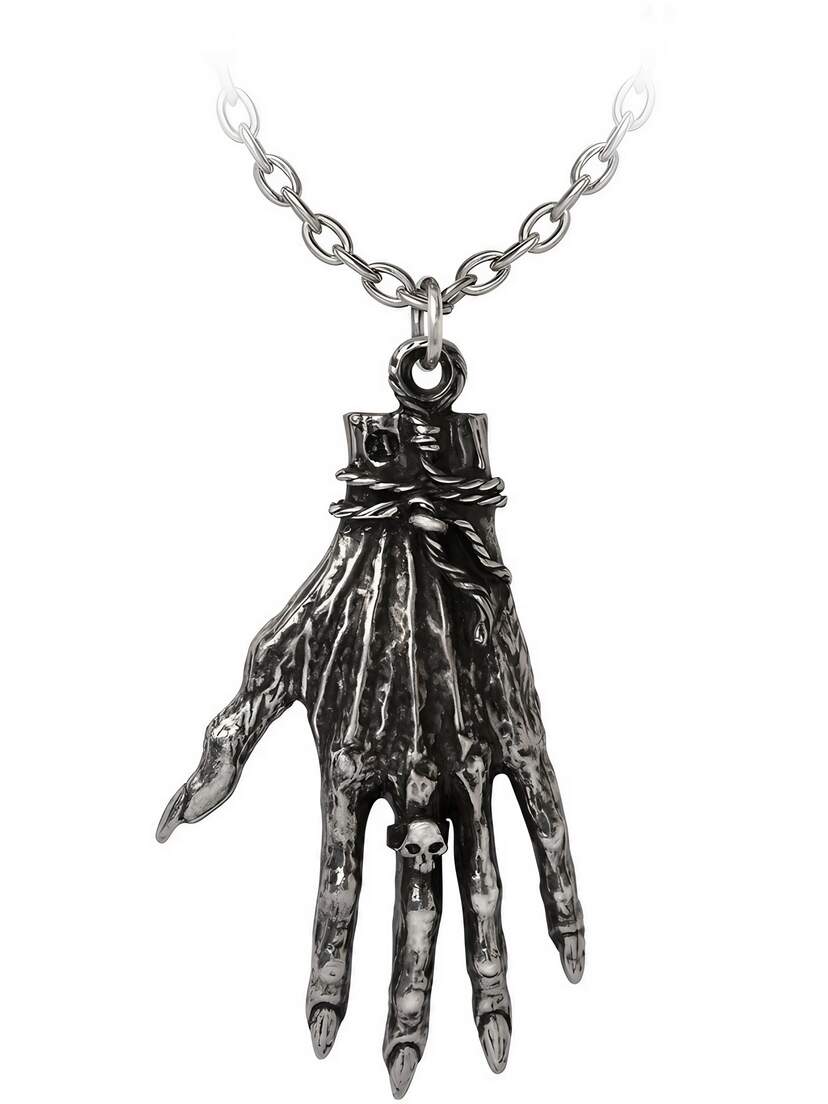 Hand of Glory Pendant Necklace
The Hand of Glory Pendant Necklace is a captivating and thought-provoking piece of jewelry that weaves together dark folklore and protective symbolism.
Severed and mummified hand Pendant

This hand represents a severed and mummified appendage from an executed felon, Historically, such hands were believed to hold an eerie power, thought to assist new offenders in their covert activities.
striking blue inlaid eyeball

At the heart of the Maleficent Hand Pendant lies a bewitching blue inlaid eyeball, a striking and enigmatic detail that draws the eye and evokes a sense of mystery. The intense blue hue of the eyeball seems to pierce through the darkness, hinting at ancient symbolism and the unseen forces of protection.

While the symbolism is undeniably dark, it adds a layer of enigmatic charm to this pendant Necklace, making it a conversation piece that intrigues and captivates with its macabre history and meticulous craftsmanship.
Approximate Dimensions: Width 1.18" x Height 2.09" x Depth 0.20"
Chain Length: Pendant hangs from a nickel-free chain with clasp fastener. Trace chain, approx. measuring 20" total