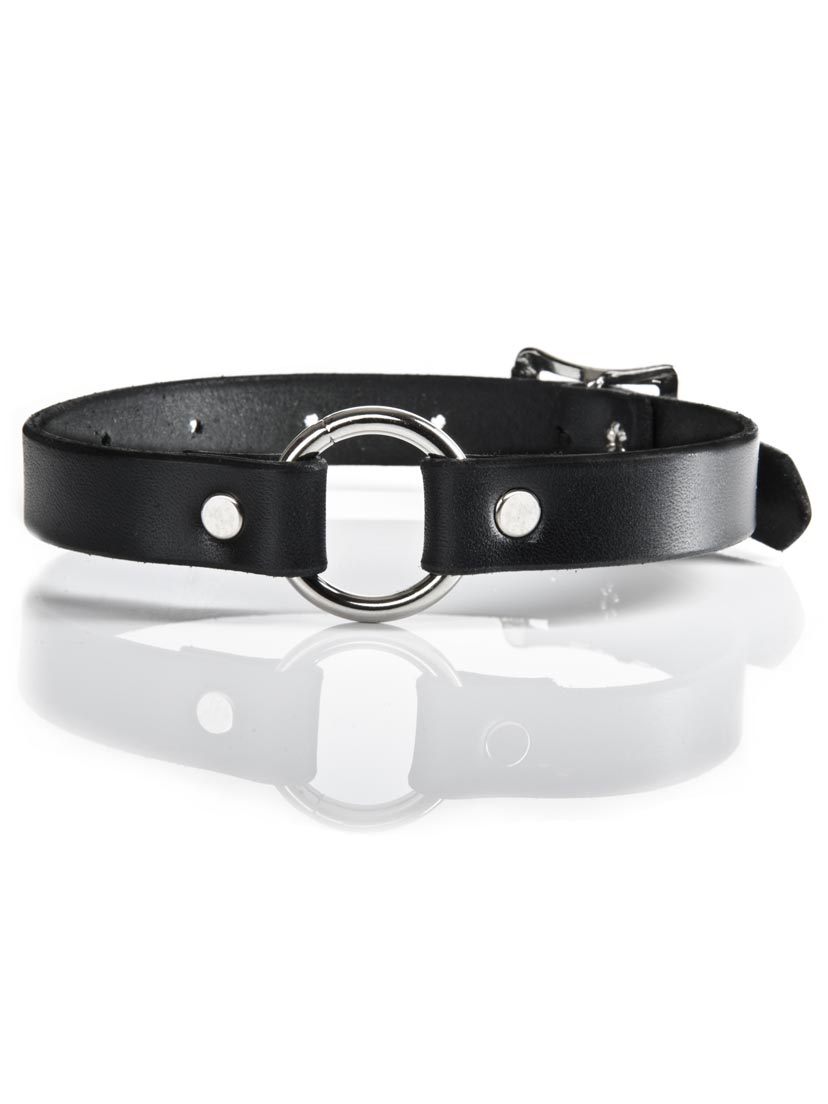 O-Ring Choker
Crafted from real premium-quality leather, this choker showcases a stunning design that will effortlessly enhance your style. At the forefront, a captivating silver captured O-ring takes center stage, offering a subtle yet eye-catching accent.
For the perfect fit and optimal comfort, this choker is equipped with a roller buckle at the back. The buckle not only allows you to adjust the size but also adds a touch of industrial flair, elevating the choker's unique aesthetic. Its seamless integration into the design ensures a seamless and secure fit, empowering you to rock this choker with confidence.
The burnished edges of this choker are a testament to its exceptional craftsmanship and attention to detail. Meticulously finished, the edges of the leather have undergone a specialized burnishing process, resulting in a smooth, polished appearance, offering a comfortable and irritation-free experience.
Leather choker
Chromed bondage ring
Adjustable buckle
5 inches at 1 inch increments
Made in the USA