JUST IN
Within the last 30 days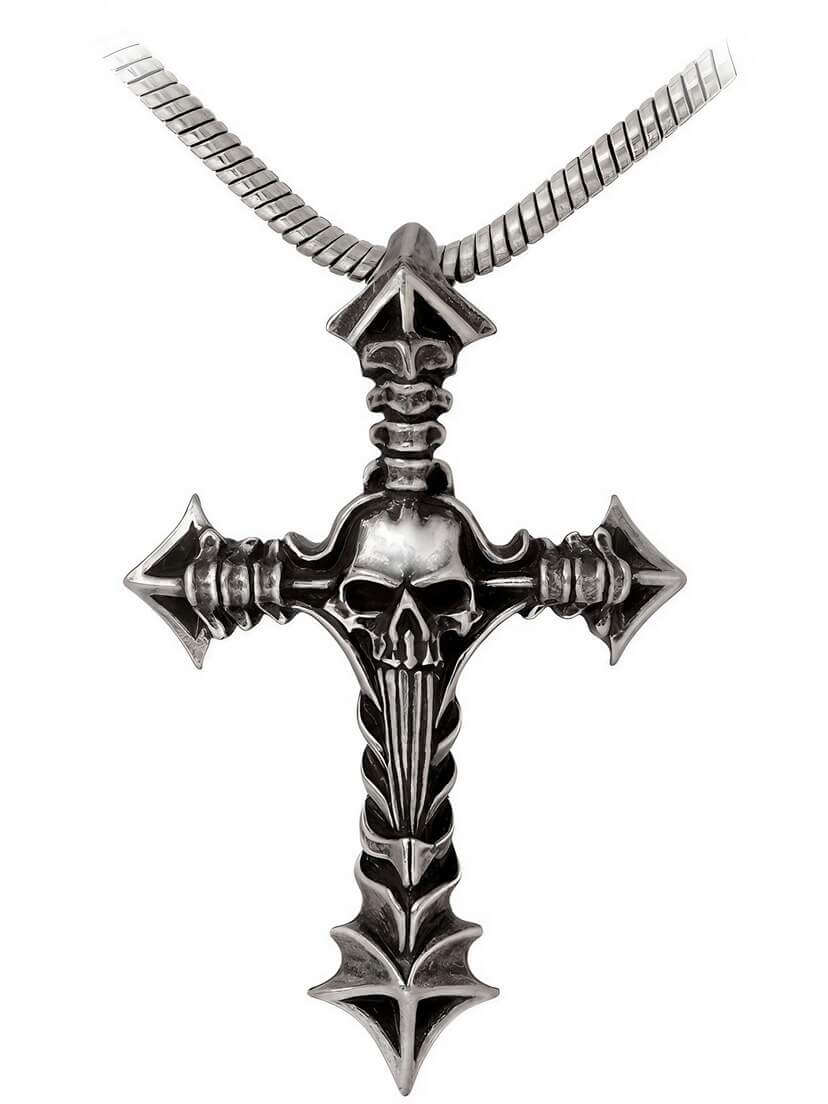 Cruxinomica Pendant necklace
This exquisite pendant takes the holy cross of the crusader and transforms it into a haunting work of art.
Horror Genre Pendant Necklace

Indulge in the darkly Lovecraftian world of our Cruxinomica Pendant, a truly unique and captivating piece of jewelry that draws inspiration from the malevolent pages of H.P. Lovecraft.
Handcrafted in England

With meticulous attention to detail, the Cruxinomica Pendant features solid fine English pewter metal, enhanced by vertebrae and a half skull motif. To complement its dark aesthetic, the pendant is gracefully suspended on a durable matching snake chain..

Whether you are an admirer of Lovecraftian literature or simply appreciate the dark elegance of gothic fashion, the Cruxinomica Pendant is a must-have accessory.
Approximate Dimensions: Width 1.65" x Height 2.48" x Depth 0.28"
Chain Length: Pendant hangs from a nickel-free chain with clasp fastener. Trace chain, approx. measuring 20" total
Materials: Fine English Antiqued Pewter