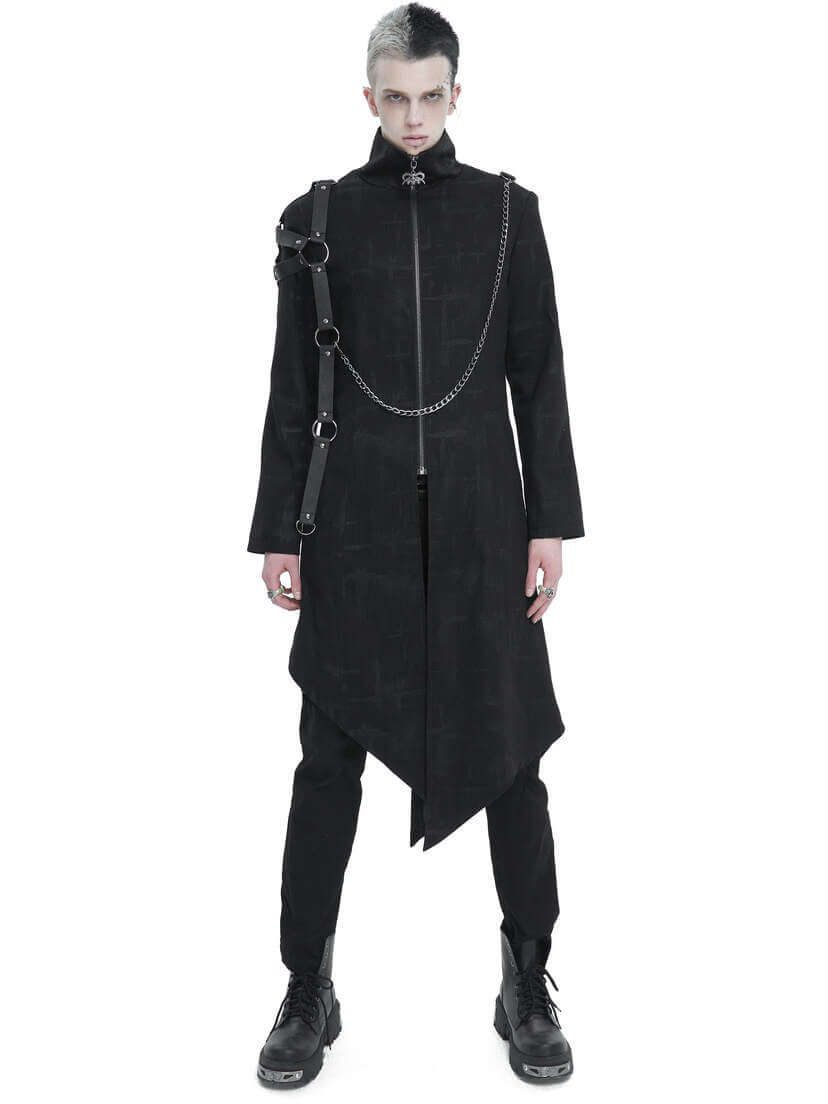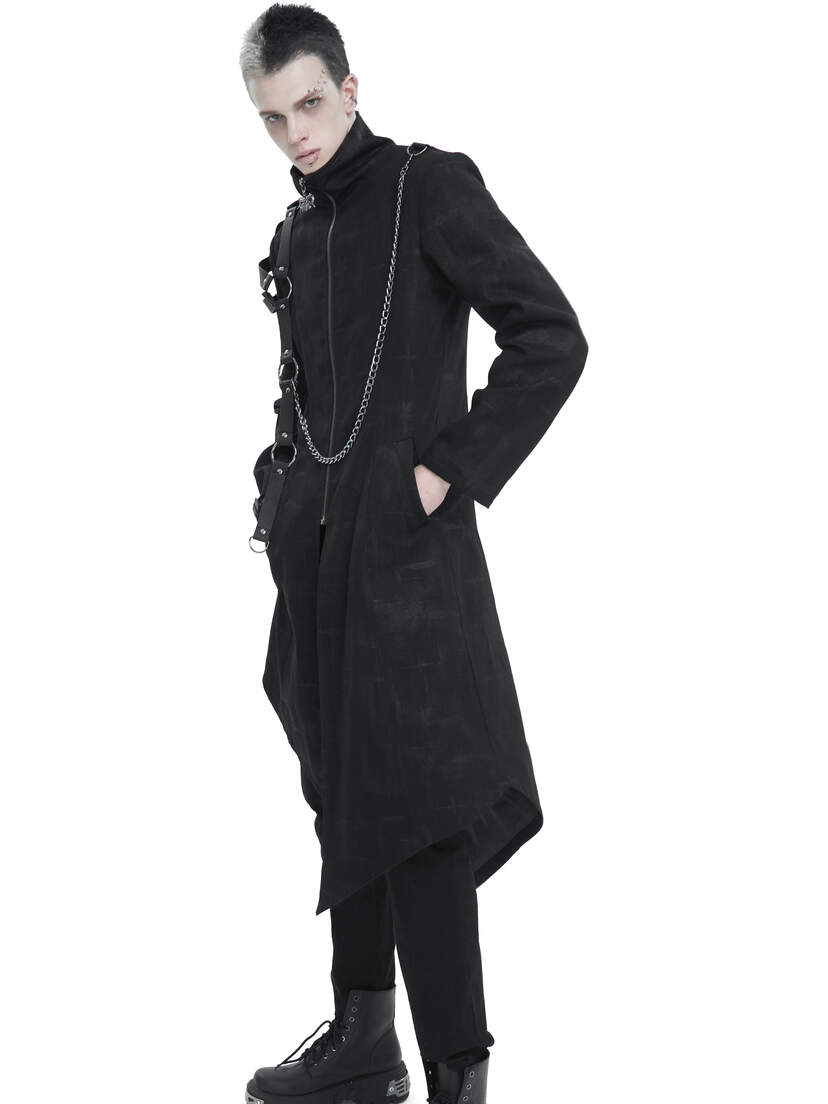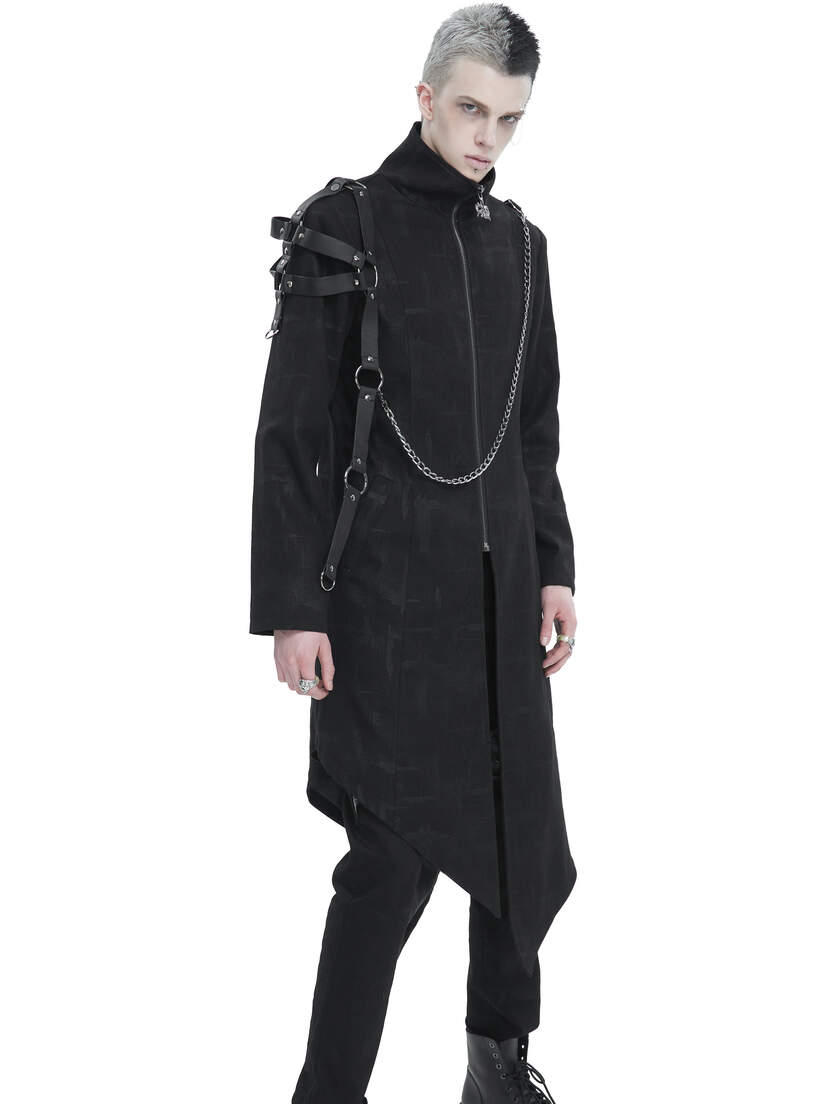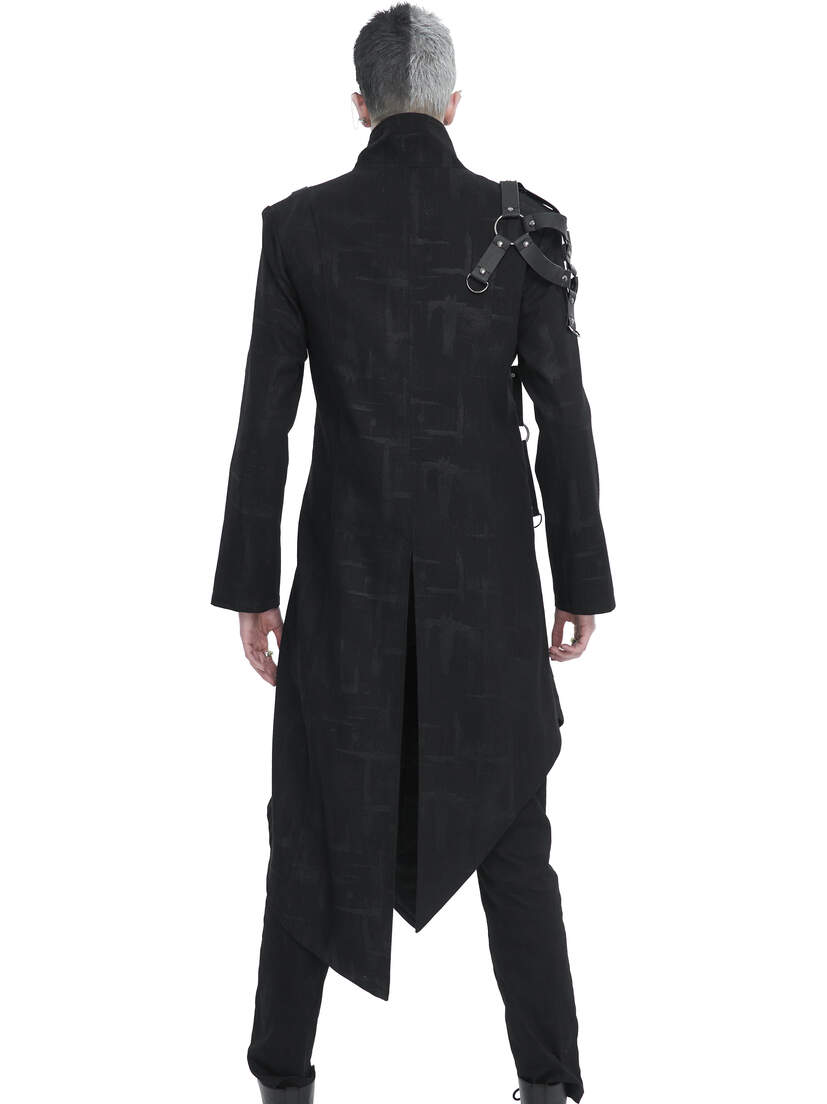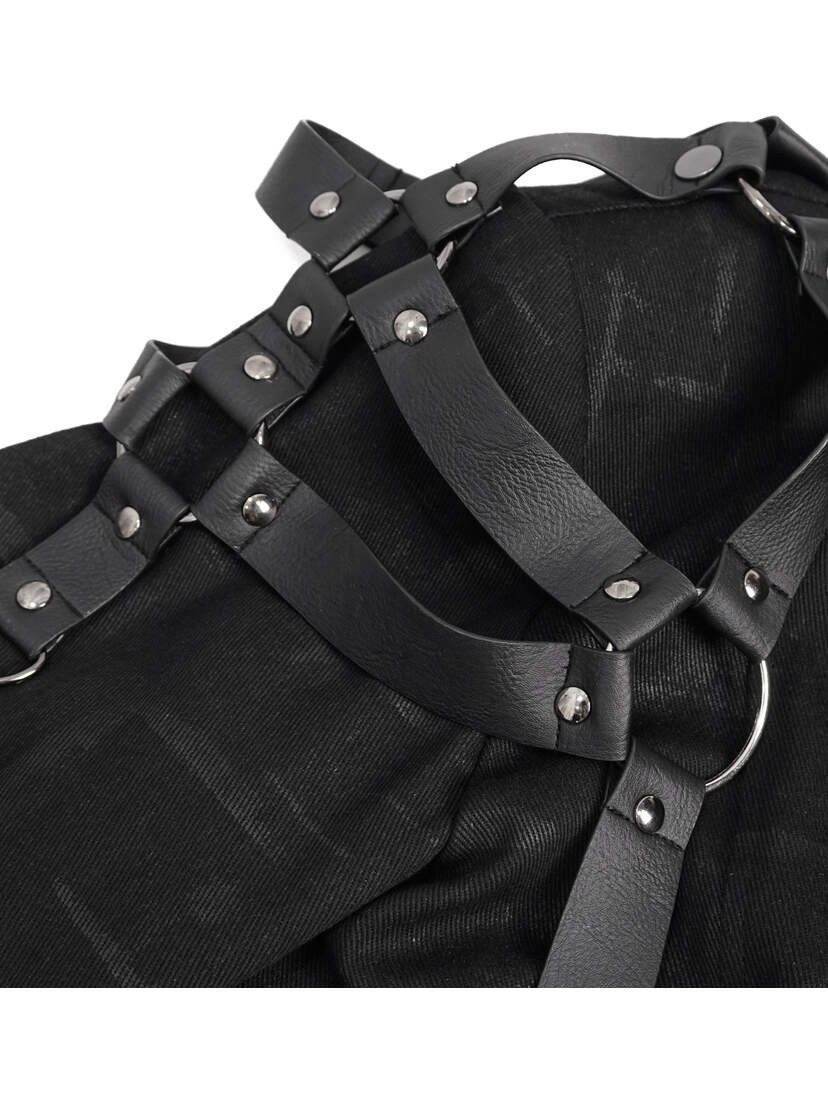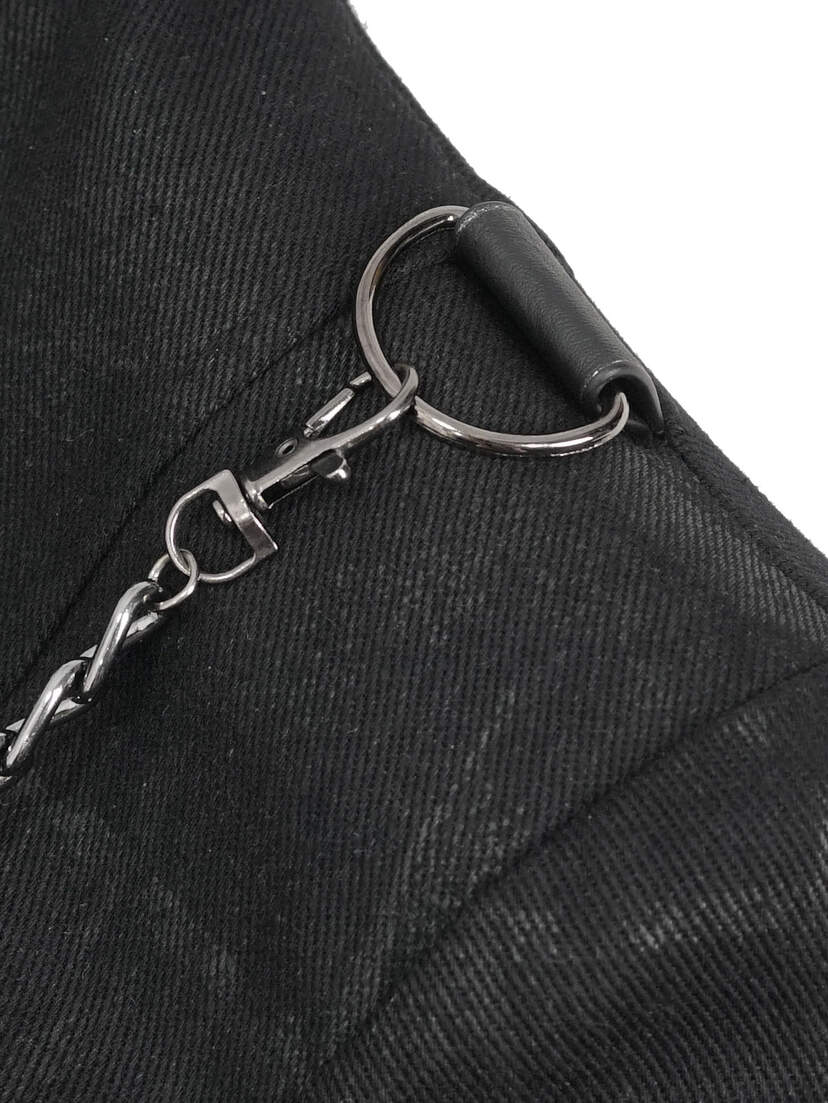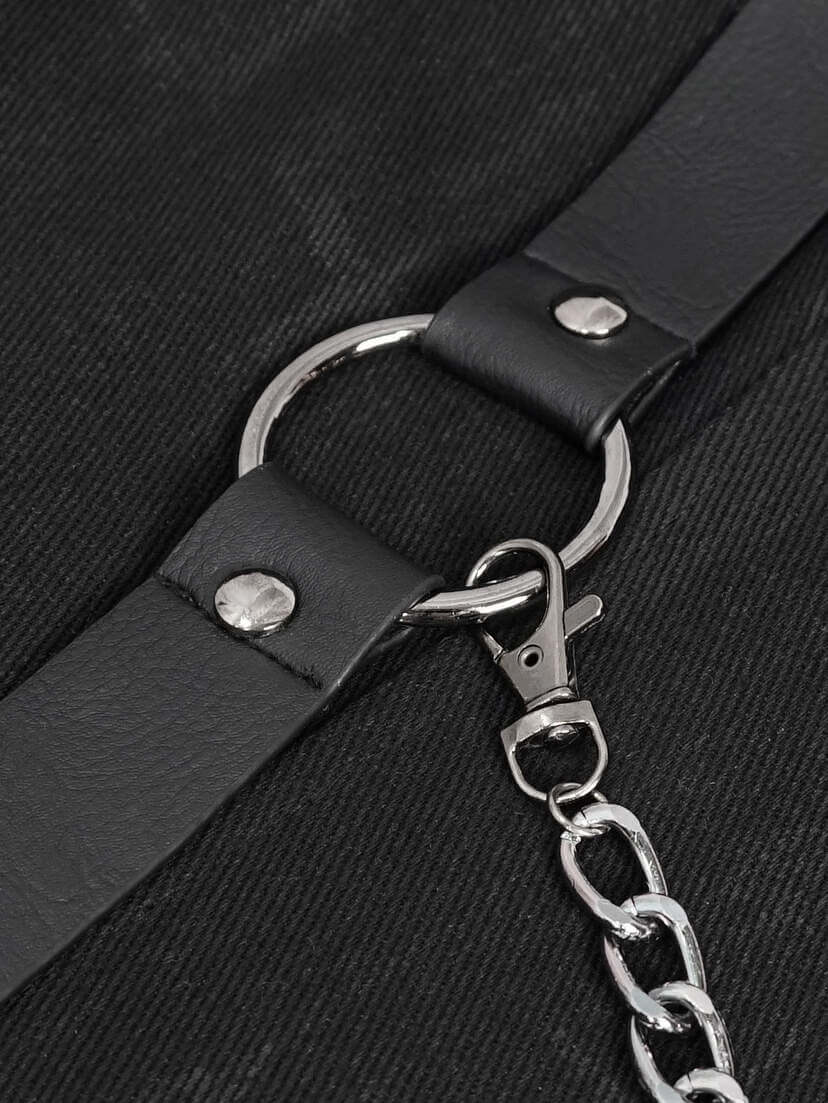 Devil's Dominion Trench Coat
A coat to fit you

Imagine a trench coat that's not just a coat but an embodiment of your distinctive style. Get ready to dive into the world of sophistication with the Devil's Dominion Trench Coat – a blend of dark elegance and modern design that's tailored for your discerning taste.
Asymmetrical bottom cut

The Devil's Dominion boasts an asymmetrical bottom cut that exudes an air of enigma, and that zipper? It's not your average zipper – it starts from mid-length and goes all the way up to the top of the collar, effortlessly combining edginess with timeless refinement.
Straight collar trench

Let's talk about that straight collar – it's a confident statement piece, ideal for those occasions when you want to leave an unforgettable impression. And that devilishly inspired zip pull tab? It's a subtle declaration of your individuality, a testament to your affinity for the extraordinary.
Side shoulder harness

But here's where the magic truly happens: the meticulously crafted harness, adorned with O-rings, D-rings and chain. And guess what? It's fully removable. It's not just an accessory – it's a blank canvas for self-expression. Dress it up, dress it down, and let your true self shine through.

Crafted from premium materials, the Devil's Dominion Trench Coat guarantees durability without compromising on comfort. Whether you're navigating bustling city streets or making a grand entrance, this trench coat is your steadfast companion in making a bold and resounding statement.
Sizing Information for: Devil's Dominion Trench Coat
Option
Length
Chest
Waist
Shoulder
Small
142
104
99
48
Medium
143.5
109
104
49.5
Large
145
114
109
50.5
Xtra Large
146.5
119
114
52
XXtra Large
148
124
119
53
XXX Large
149.5
129
124
54.5
Measurements are currently in
This chart is specific for this item.