JUST IN
Within the last 30 days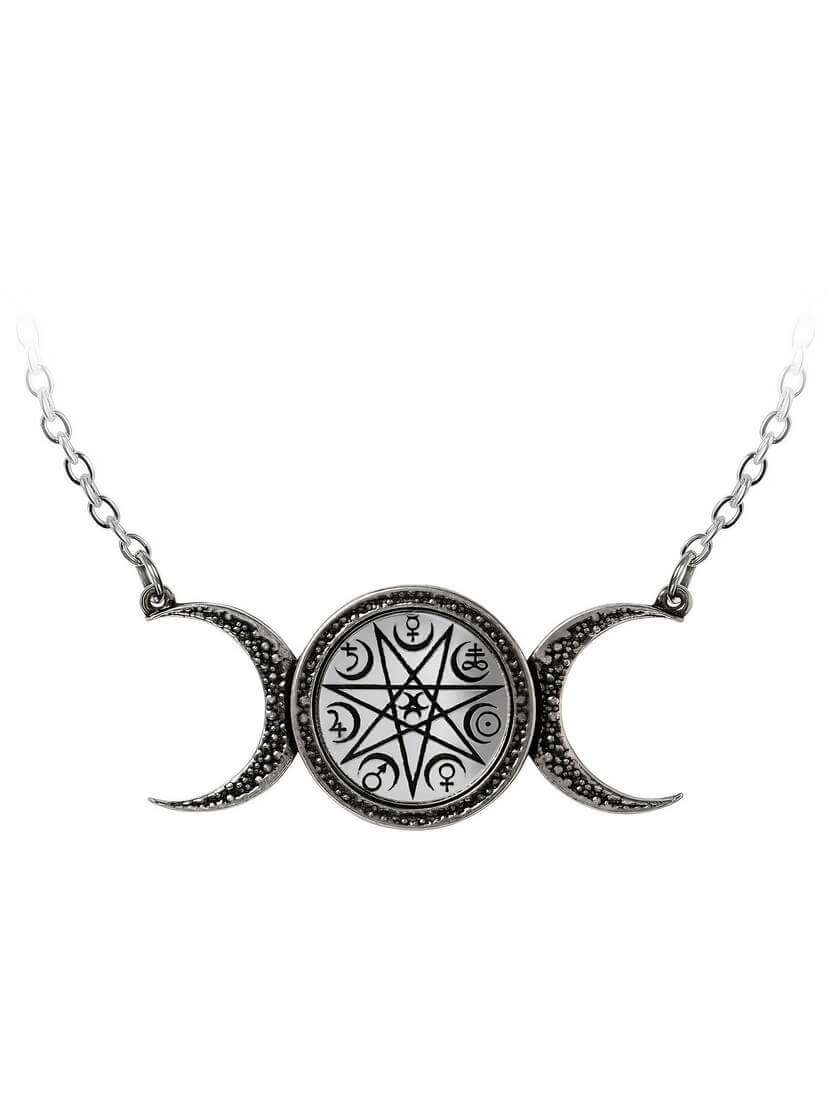 The Magical Phase Necklace
With its timeless elegance and profound symbolism, 'The Magical Phase Necklace' is more than just an accessory, it's a statement of your connection to the universe and a reflection of your unique style.
Triple moon design

At its heart, the necklace features a captivating triple moon design, an emblem of the ever-changing phases of the moon and the cycles of life. Within this triple moon, an Elven Star is intricately inscribed, adding a touch of pagan mysticism that connects you to the ancient wisdom of the elves.
Seven classical planets

But that's not all. Surrounding the triple moon are the symbols of the seven classical planets, each representing a unique energy and influence from the celestial realms. This amalgamation of symbols invokes the very essence of the cosmos, bringing together the powers of the planets in a harmonious dance of mystique.

Whether you're a fan of pagan symbolism, a follower of the phases of the moon, or simply someone who appreciates exquisite craftsmanship, this necklace is designed to resonate with your spirit.
Approximate Dimensions: Width 2.87" x Height 1.30" x Depth 0.20"
Chain Length: Pendant hangs from a nickel-free chain with clasp fastener. Trace chain, approx. measuring 20" total