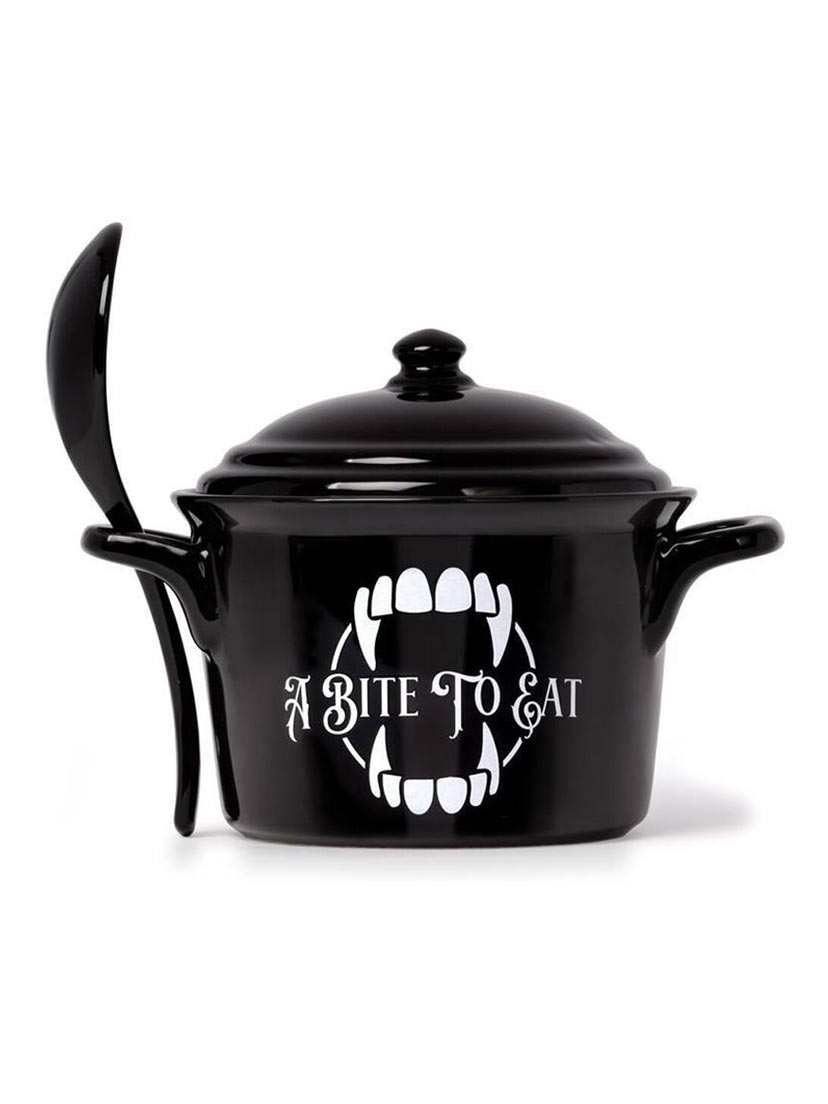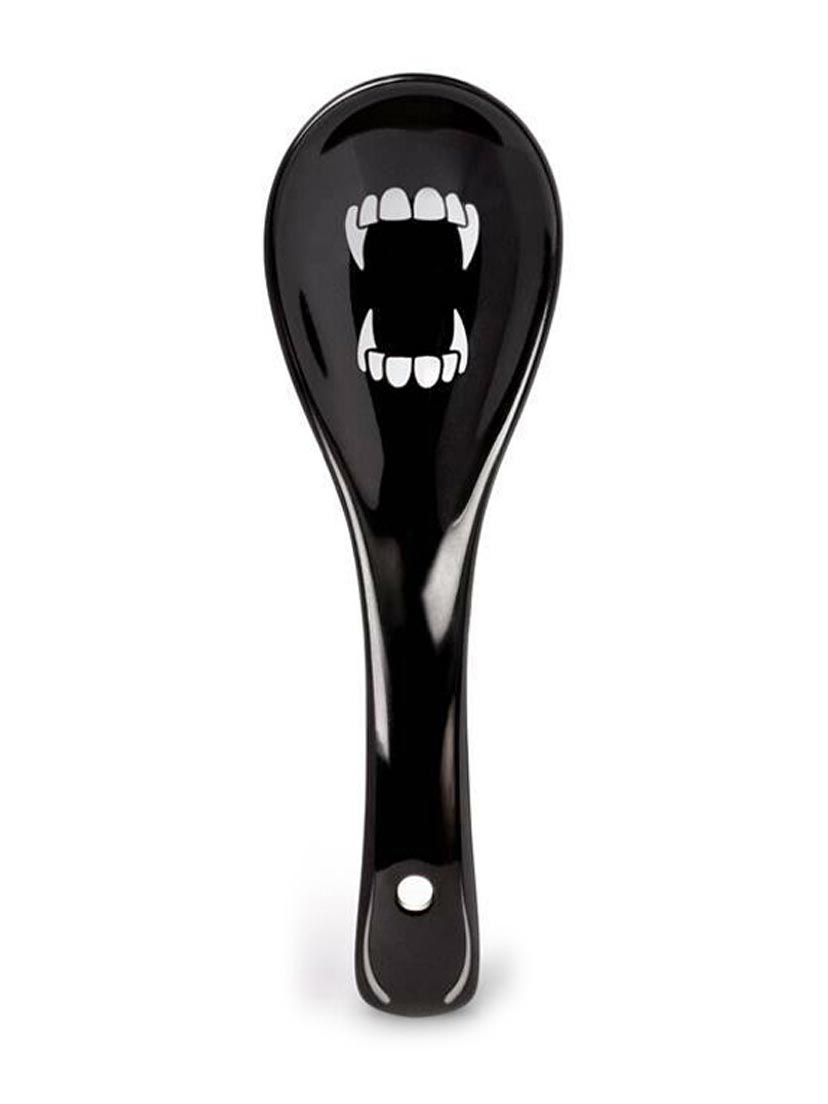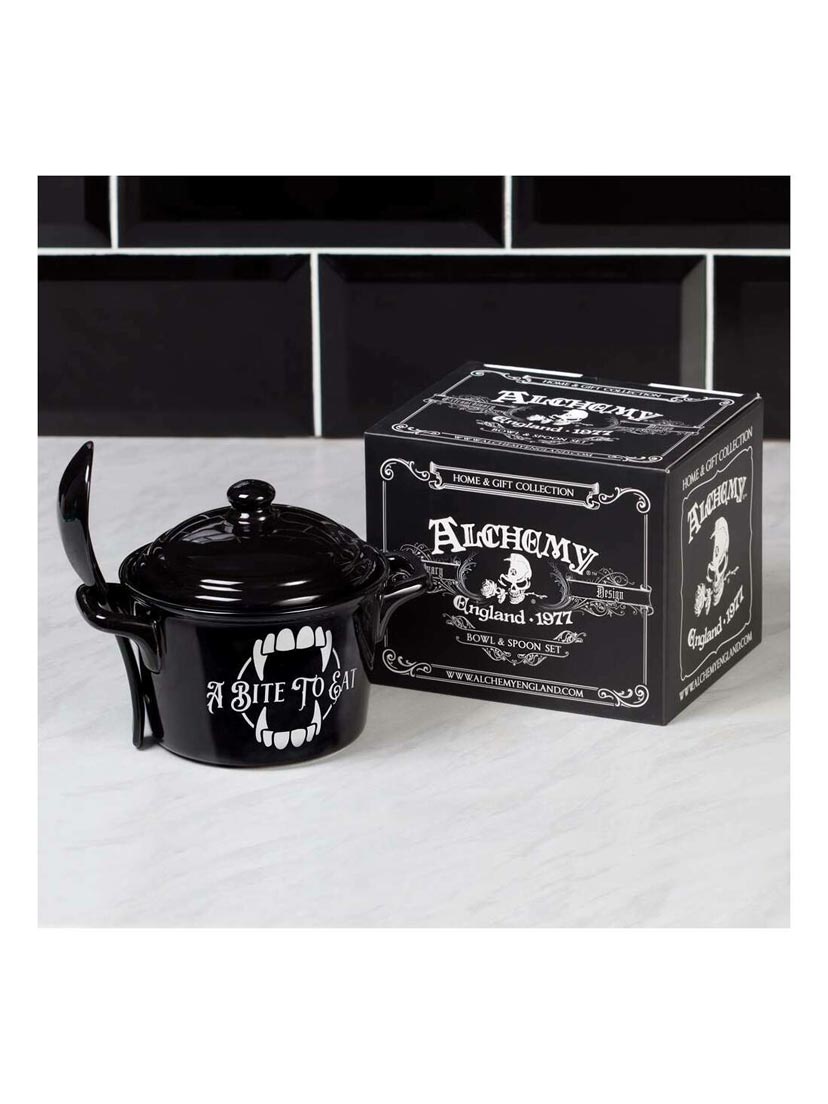 A Bite to Eat Bowl and Spoon Set
When huger takes over and you absolutely need a Bite To Eat grab a bowl and go to town. The Bite to Eat bowl is a perfect way to enjoy your soup, broth, stew or even cereal! This set includes a lidded bowl with "A Bite To Eat" with vampire fangs across the front and comes with a matching spoon. Know something delicious to make in this bowl? We would love to hear about it and, if you are generous enough to share your recipe, post it in the reviews below!
Suitable for Oven, Microwave and Dishwasher Use.
Approximate Dimensions: Height 4.72" x Width 5.91" x Depth 4.72"
Made from Fine Bone China (Does not contain animal products).
The bowl and spoon set comprises of a 3 pcs. bowl, lid and spoon.