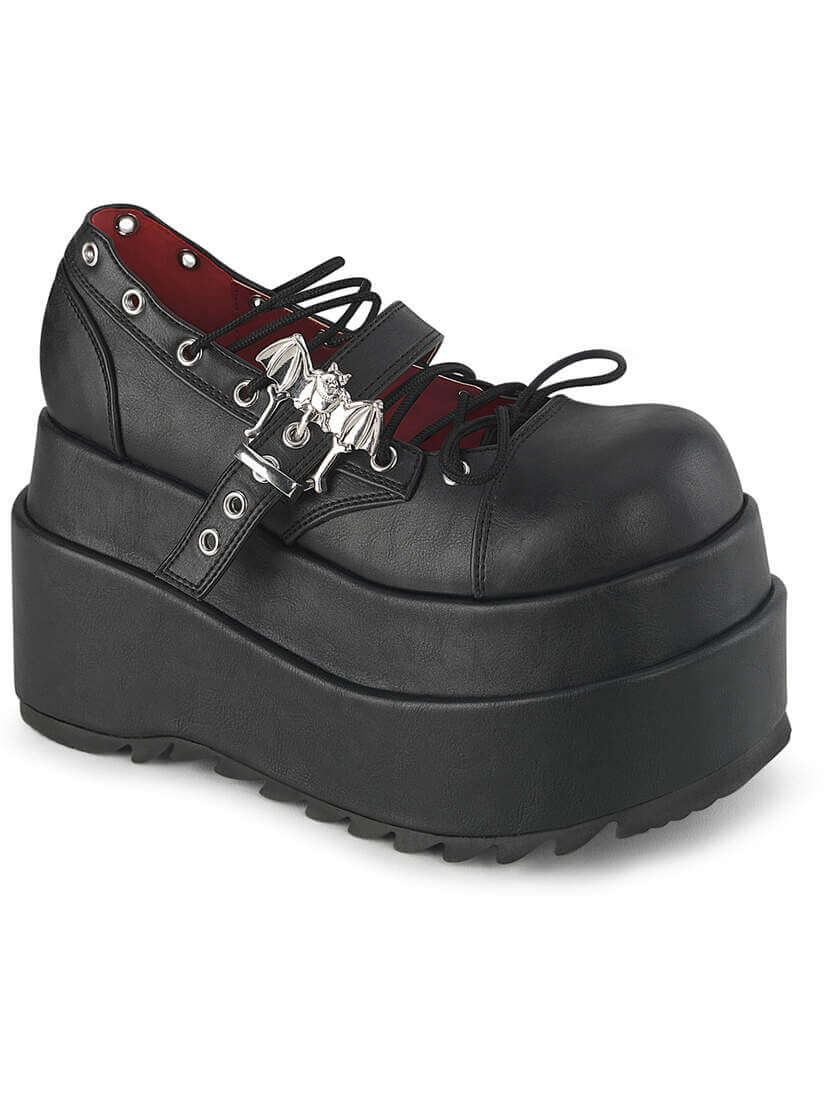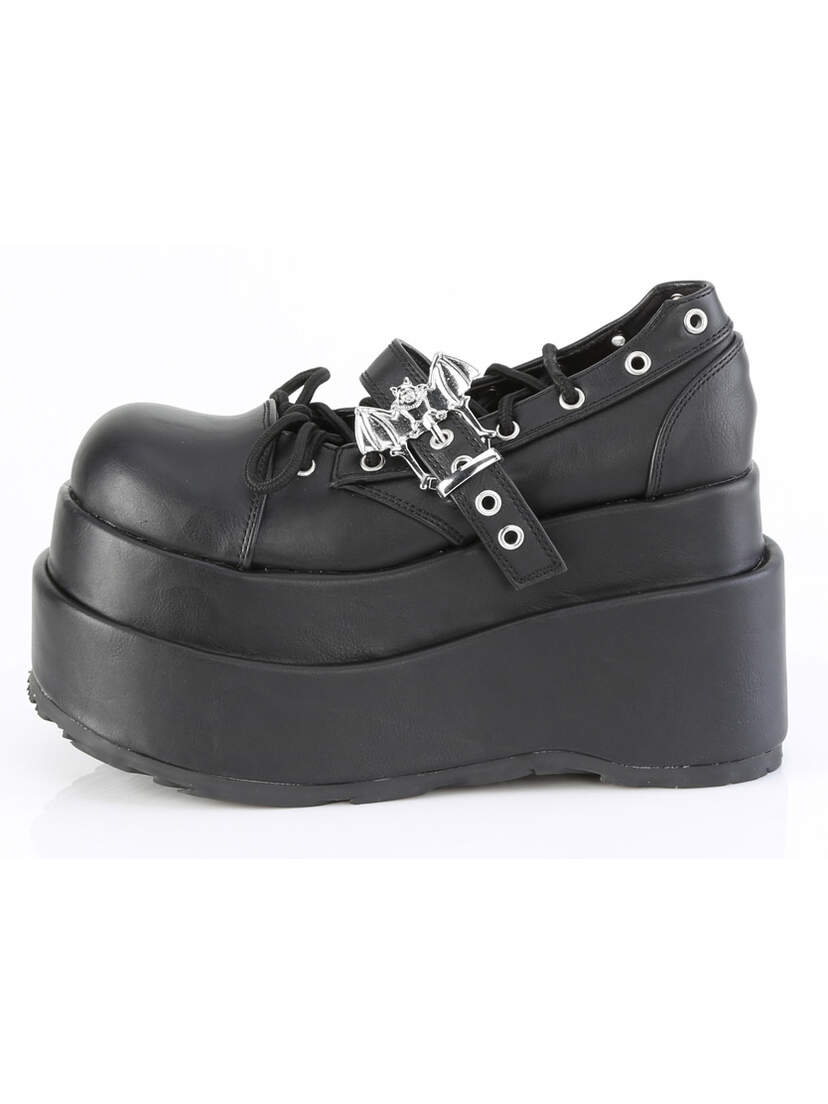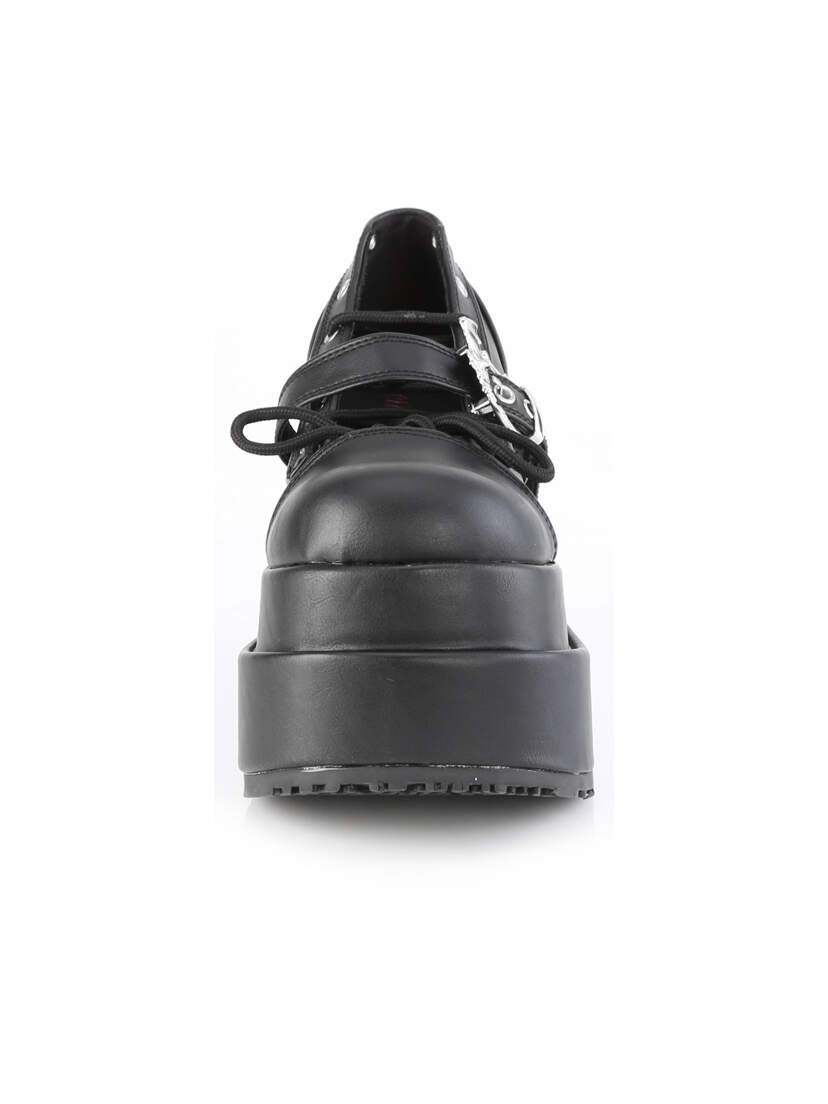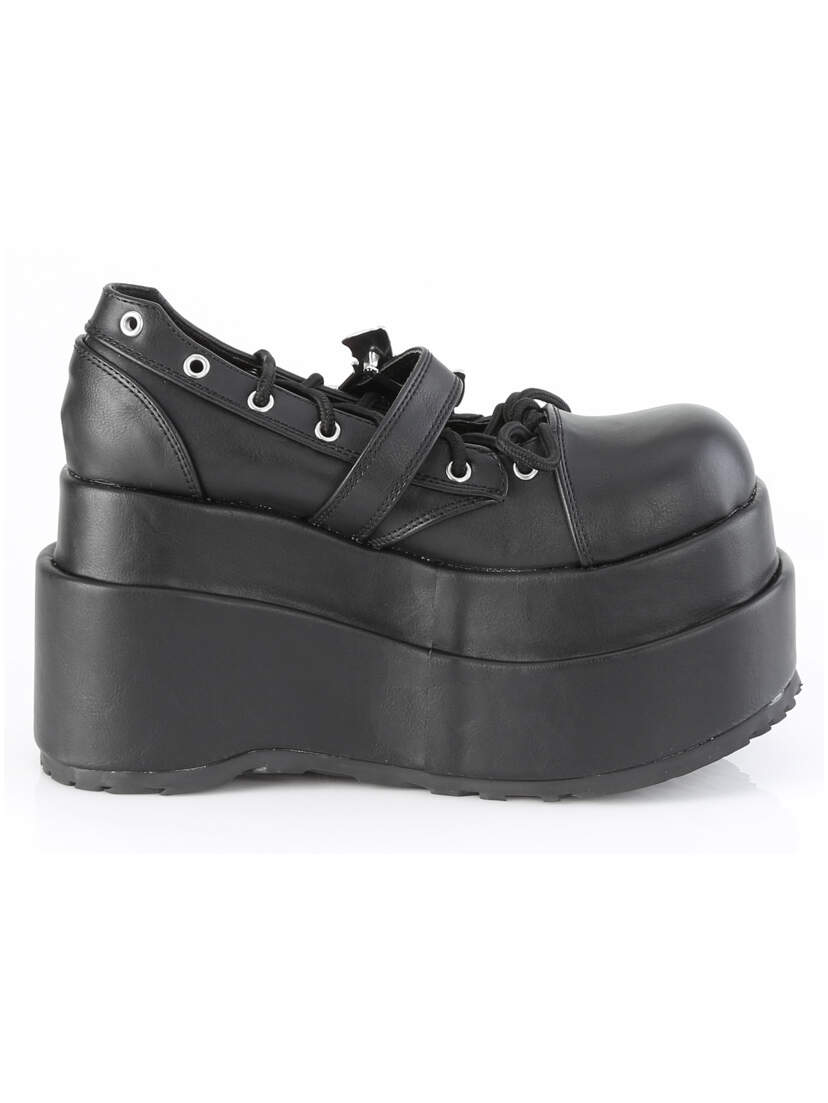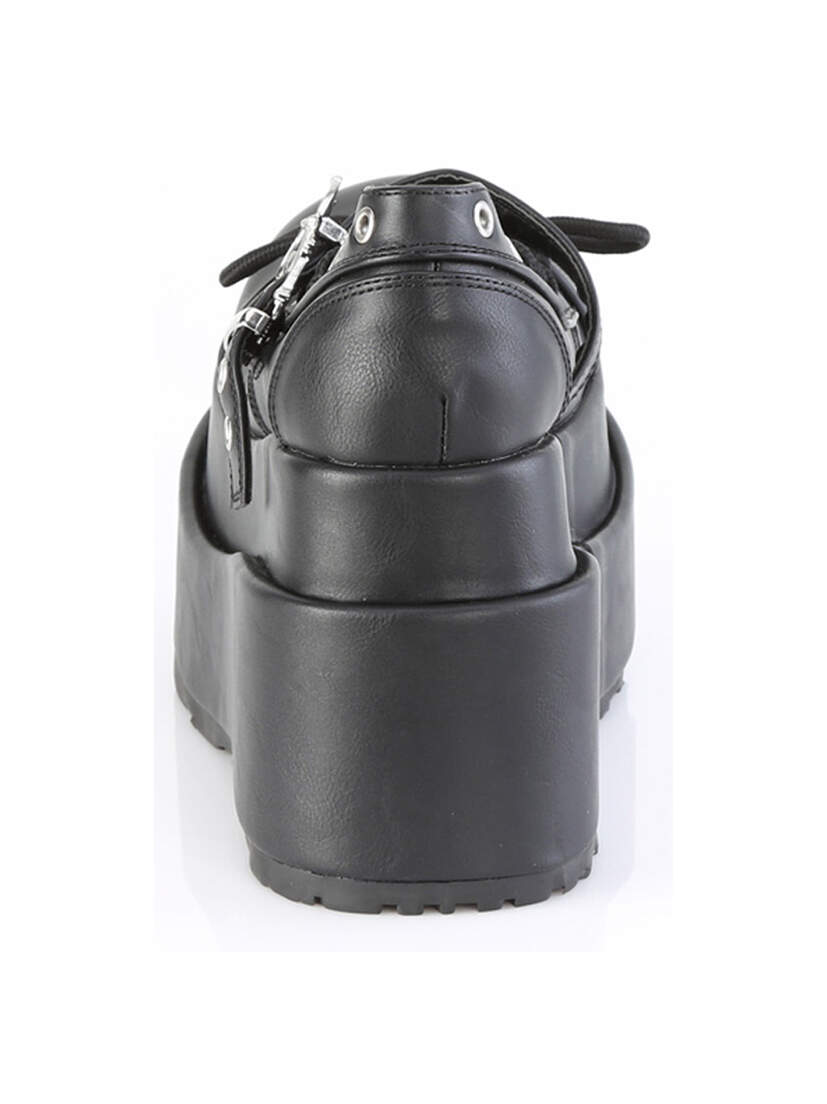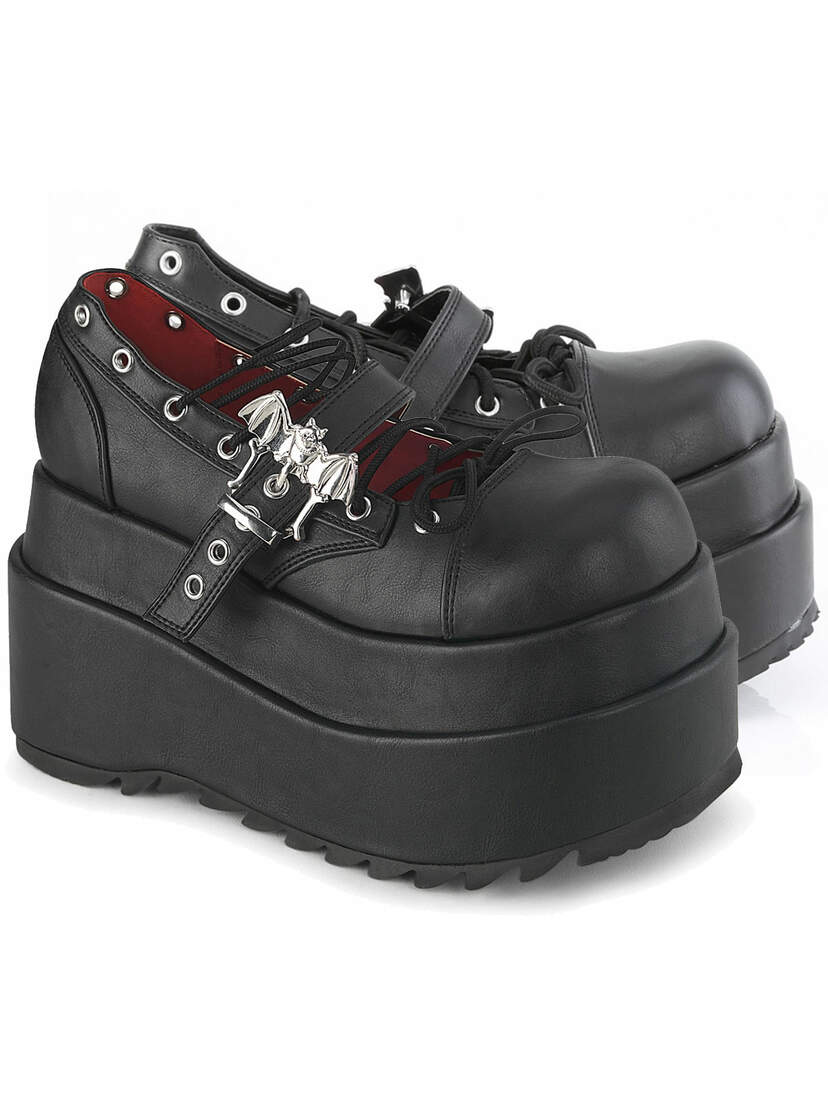 BEAR-23 Bat Buckle Platform Shoes
Unique 4 1/2 inch tall tiered platform

The BEAR-23 features a unique and mesmerizing design that sets it apart from the ordinary boring old shoes. The Bear's 4 1/2" tiered platform adds a touch of allure, offering both height and stability for a confident stride. The platform is adorned with eyeletted trim, adding a hint of edge to the enchanting silhouette.
Bat buckle laced caged enclosure

Embrace the allure of the night with the striking bat buckle strap, an exquisite detail that captures the essence of the mysterious and mystical. The silver eyelets create a laced cage keeping the Bears safely fastened. The inclusion of interchangeable black and red shoelaces allows you to customize your look effortlessly. Express your mood, your style, and your inner desires with a simple swap of laces, showcasing the many facets of your personality.

Step into a world of dark charm and captivating style with these extraordinary shoes that will take your fashion game to new heights.
4 1/2 inch tall heel
Bat buckle
Two tiered Platform