JUST IN
Within the last 30 days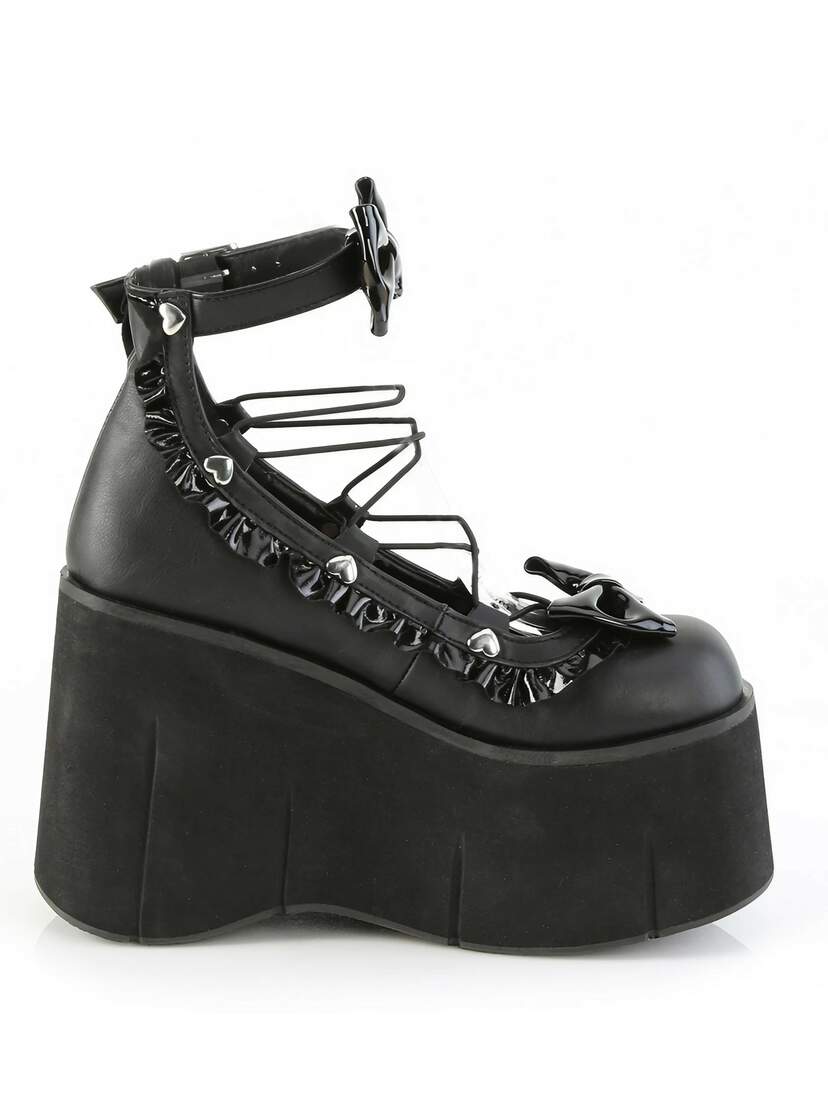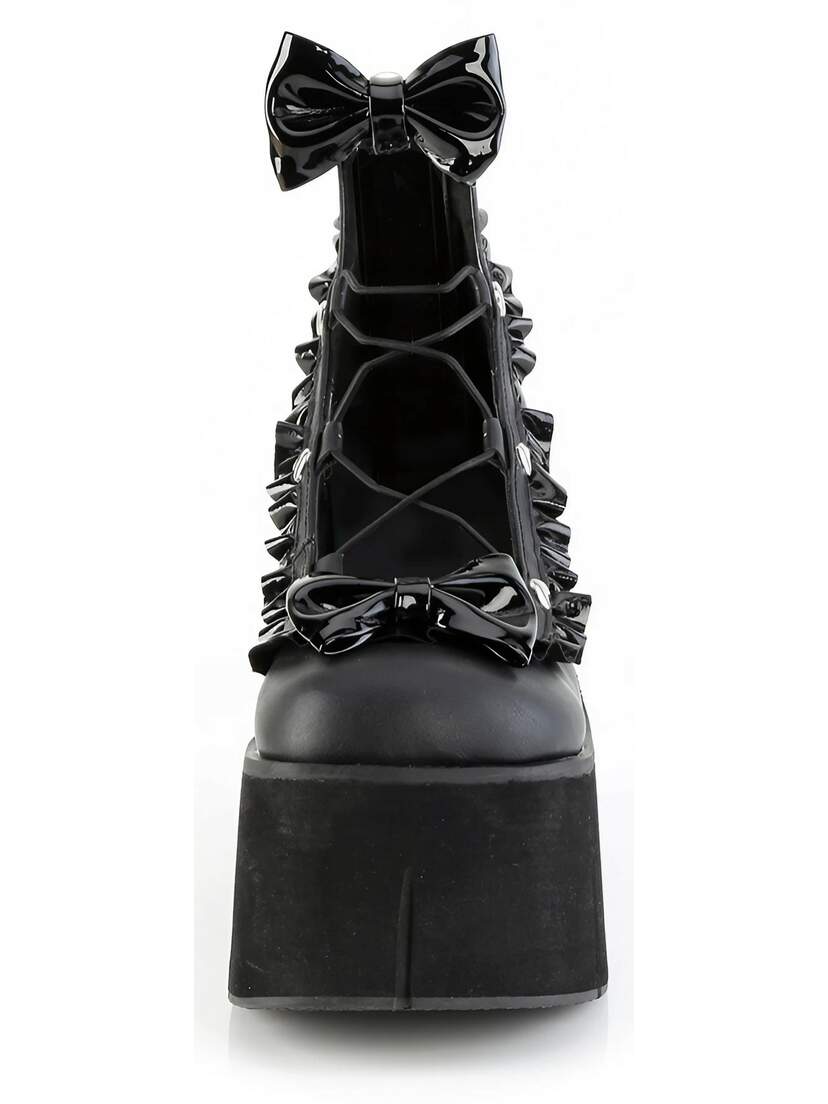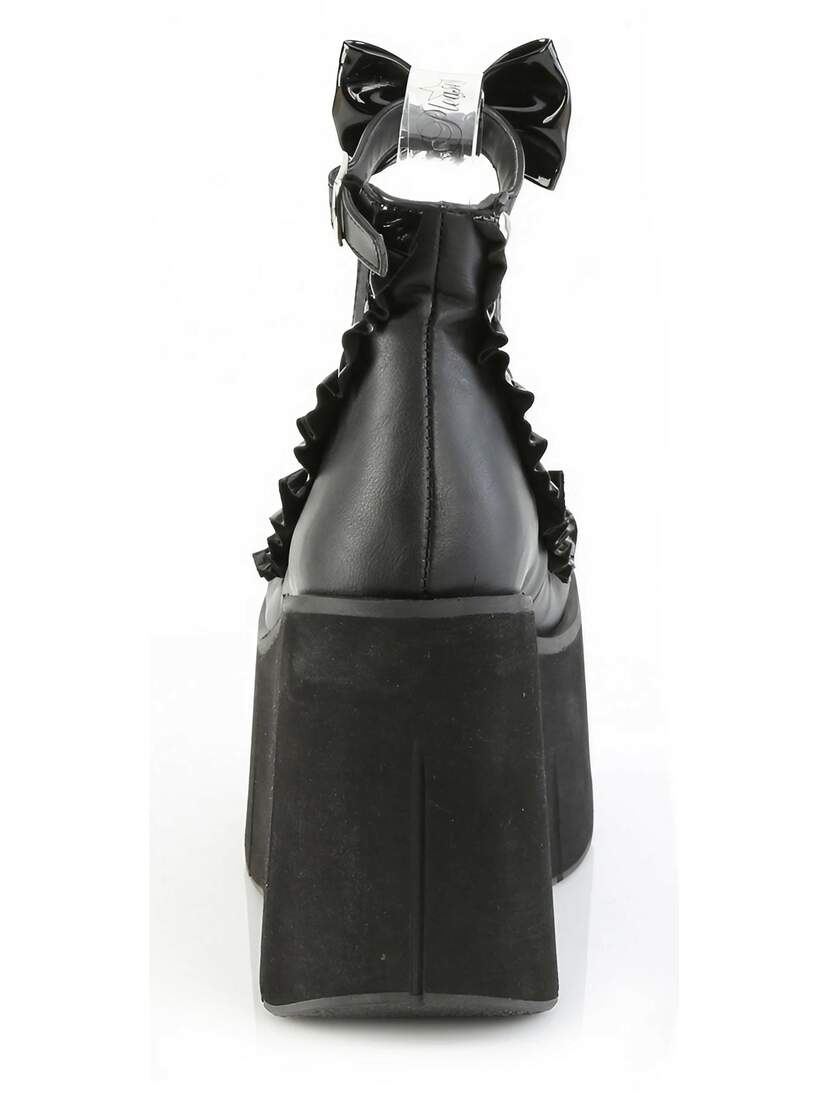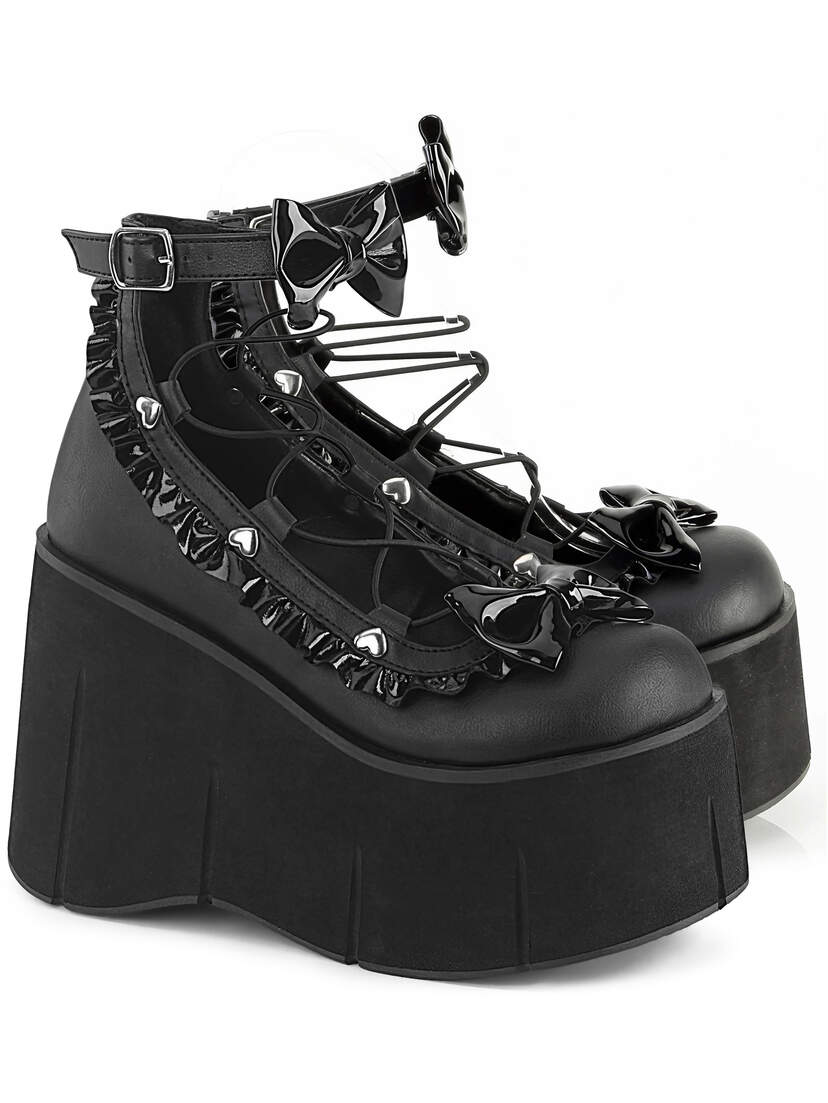 KERA-18 Platform Shoes
These shoes redefine fashion with a 4 1/2" platform, ensuring you stand out with every step. The wrap-around ankle strap provides a secure fit, while the striking black patent bow and ruffle details on the toe and ankle strap add a touch of glamour.
Unique elastic lacing

What sets KERA-18 apart is the center criss-cross bungee elastic cord across the foot, serving as both a functional and stylish element. The heart studs at the lace points add an extra layer of rebellious charm, making a bold statement in the world of alternative fashion.

KERA-18 seamlessly blends elegance with rebellion, where every step is a bold expression of your unique personality. Make a statement, embrace the extraordinary, and step into a world of gothic glamour.