JUST IN
Within the last 30 days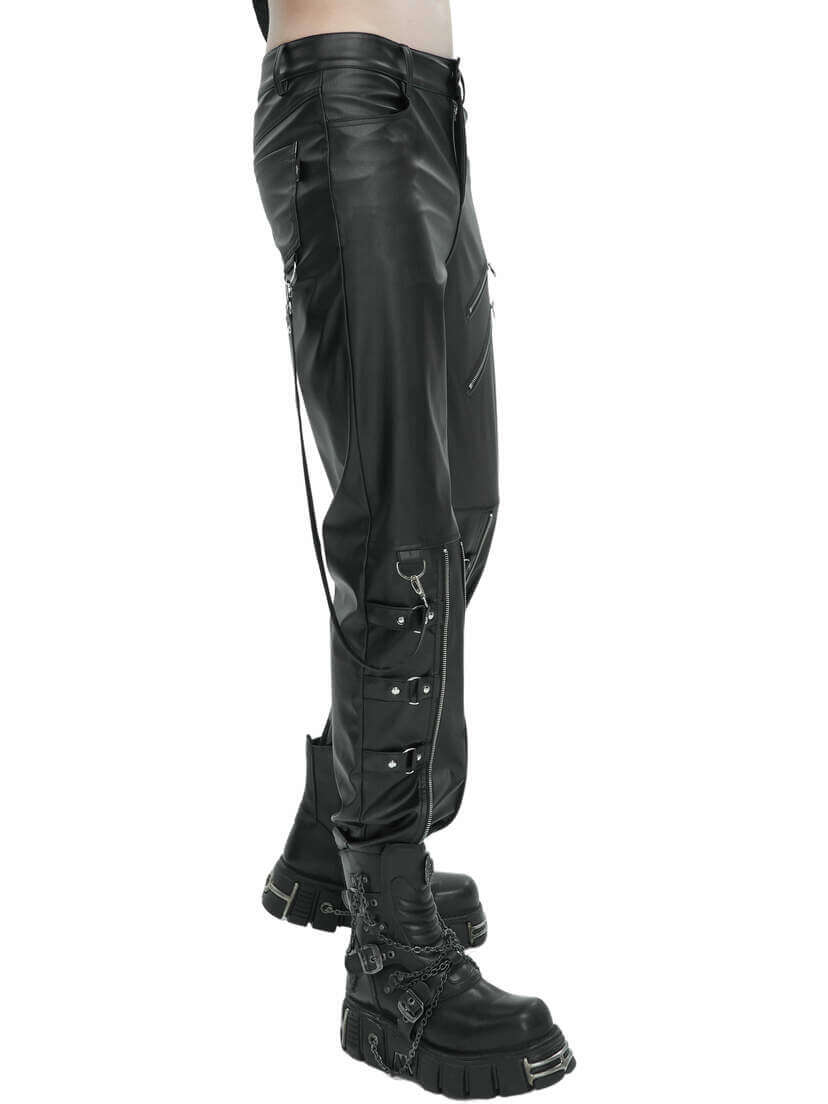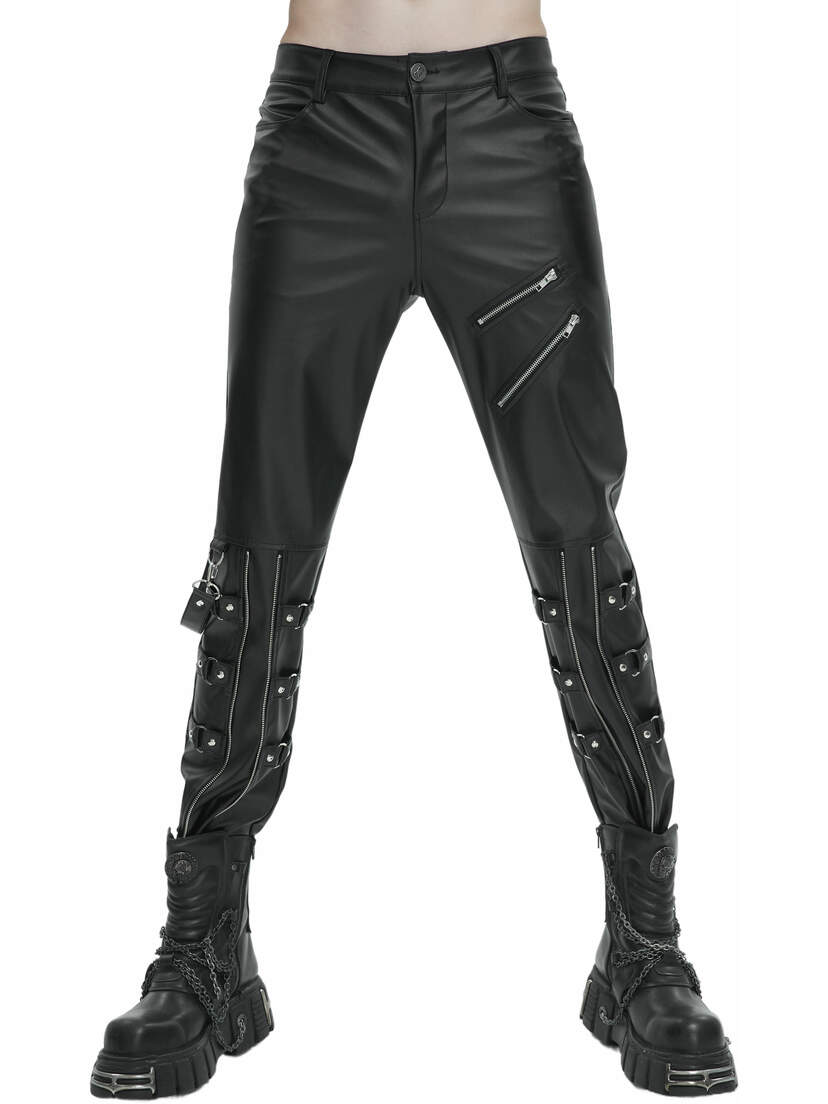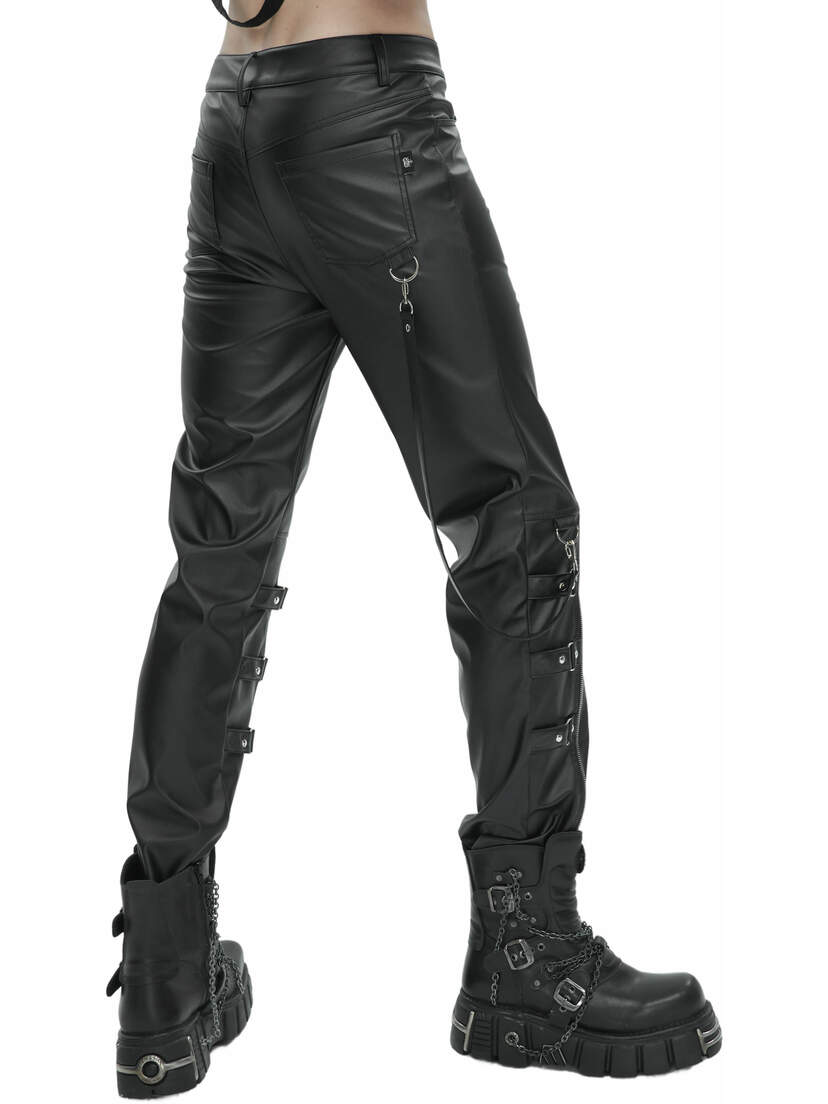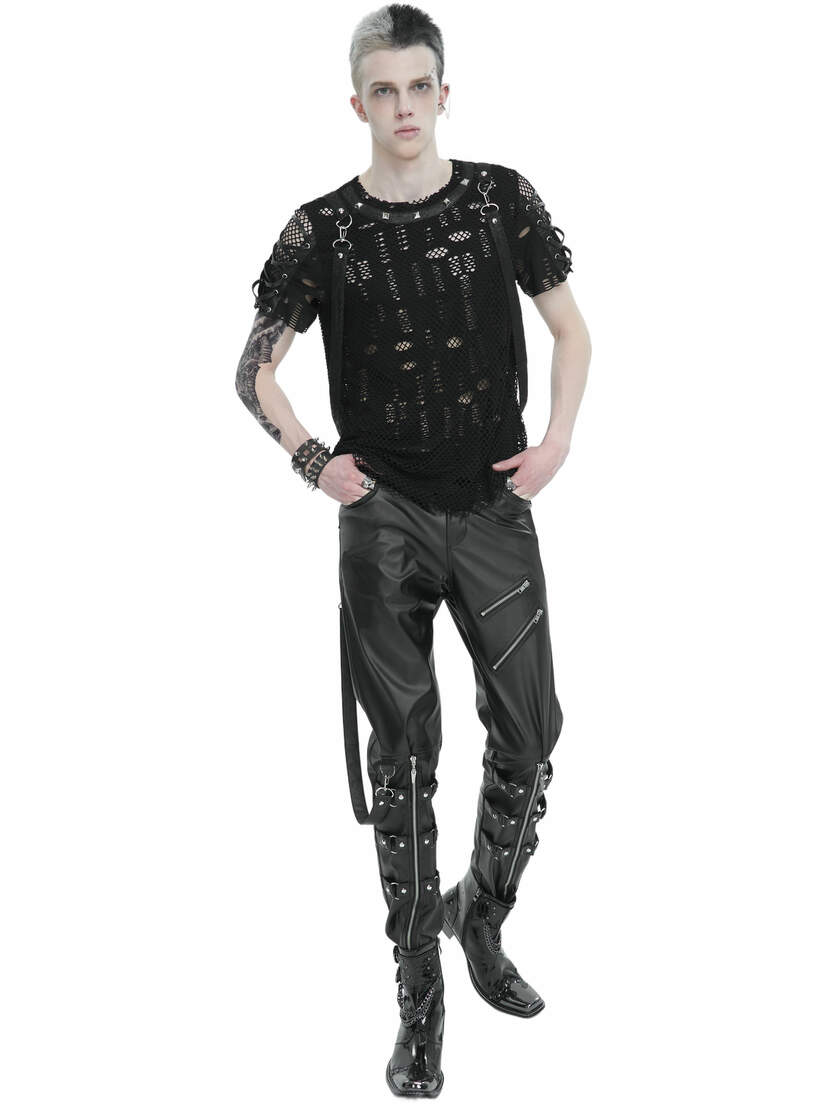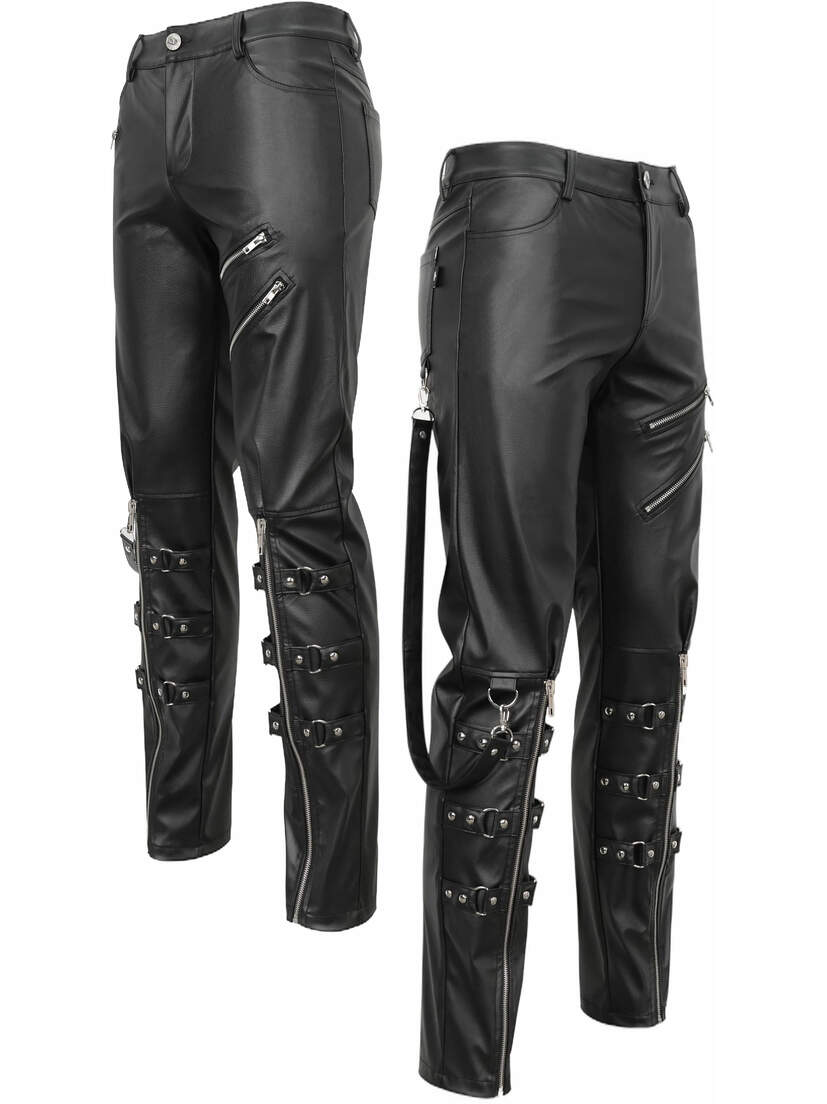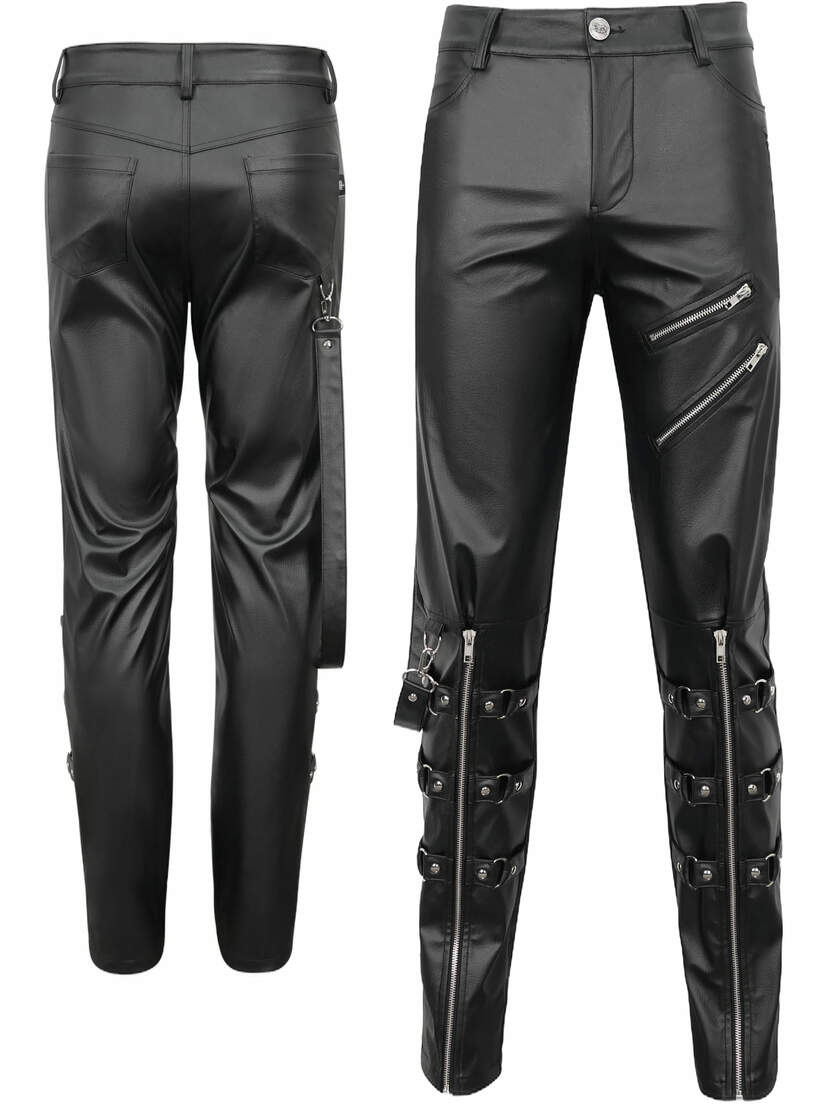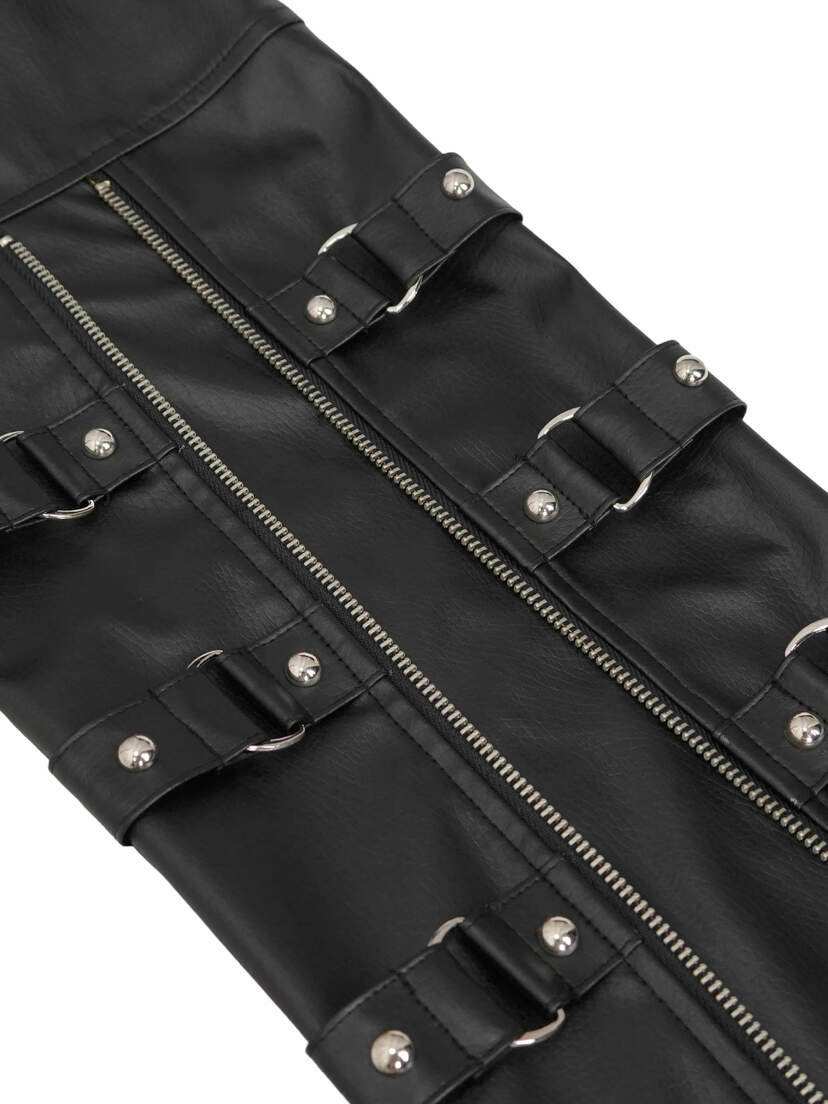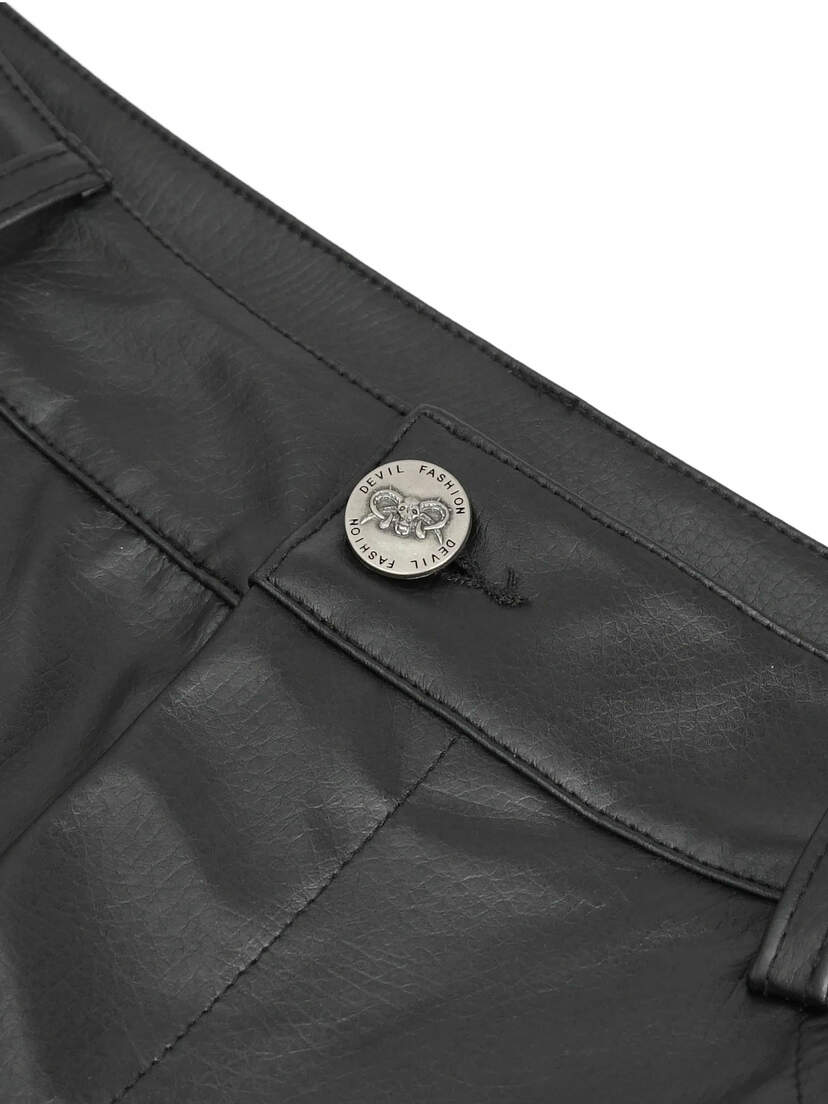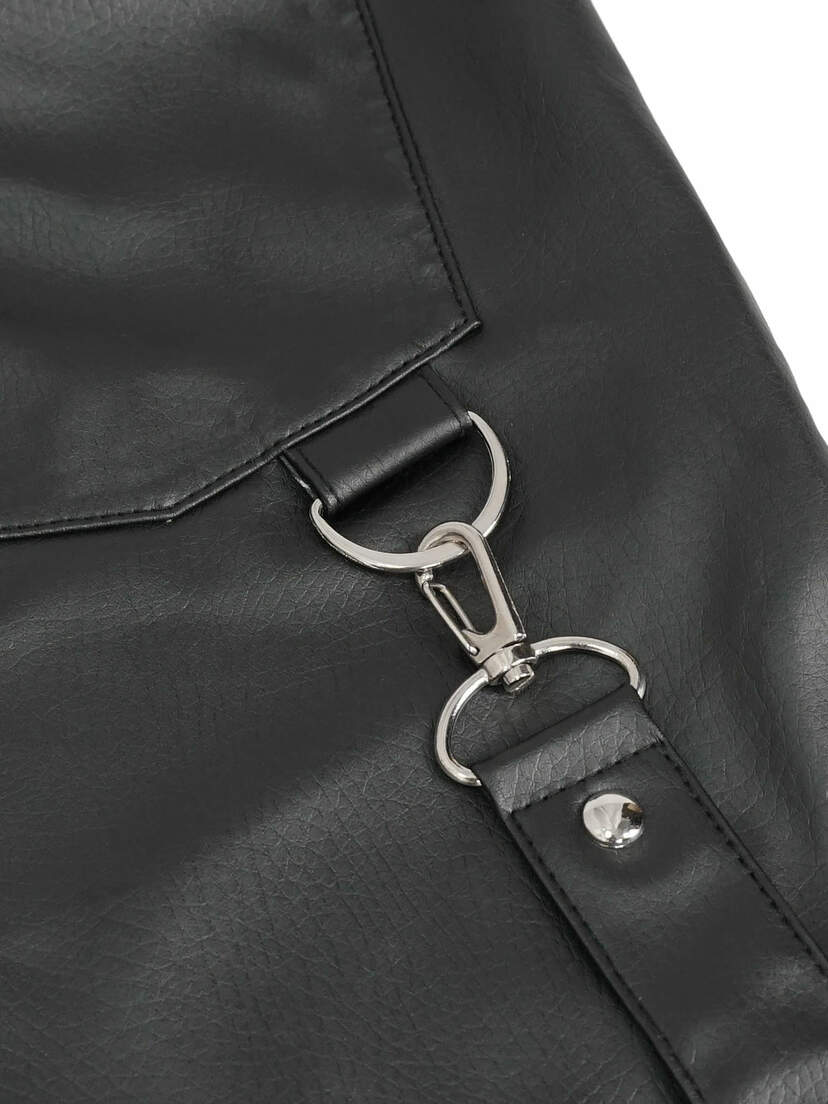 Nightfall Obsidian Men's Pants
These black synthetic leather pants are more than just clothing; they're a testament to your unique persona, where comfort seamlessly intertwines with the bold fashion of Rivithead.
Comfortable and fitted

Immerse yourself in the allure of the Nightfall Obsidian Pants. Designed with a fitted silhouette that contours your body, the Nightfall Obsidian Pants are crafted for those who demand both style and comfort. Beyond their striking appearance, these pants are a delight to wear. Constructed from premium synthetic leather, they envelop you in a world of softness that rivals the real thing. The zipper fly with a secure button closure ensures a seamless fit, while belt loops allow you to personalize your style with your favorite accessories.
Pants with Attitude

Adorning the left thigh, the decorative zippers add a touch of mystique to your outfit while, the zippers and straps just below your knee, accentuated by D-rings, create a captivating visual dynamic. The removable punk rock side strap is your canvas for self-expression. Attach it for an extra edge, or detach it to reveal a different facet of your style persona.

The Nightfall Obsidian Men's Pants are more than a mere article of clothing; they're an extension of your identity. Whether you're navigating city streets or immersing yourself in the energy of a live performance, these pants encapsulate the spirit of boldness and individuality.
Sizing Information for: Nightfall Obsidian Men's Pants
Option
Waist
Inseam
Small
83
83
Medium
88
83
Large
93
83.5
Xtra Large
98
83.5
XXtra Large
103
84
XXX Large
108
84
Measurements are currently in
This chart is specific for this item.