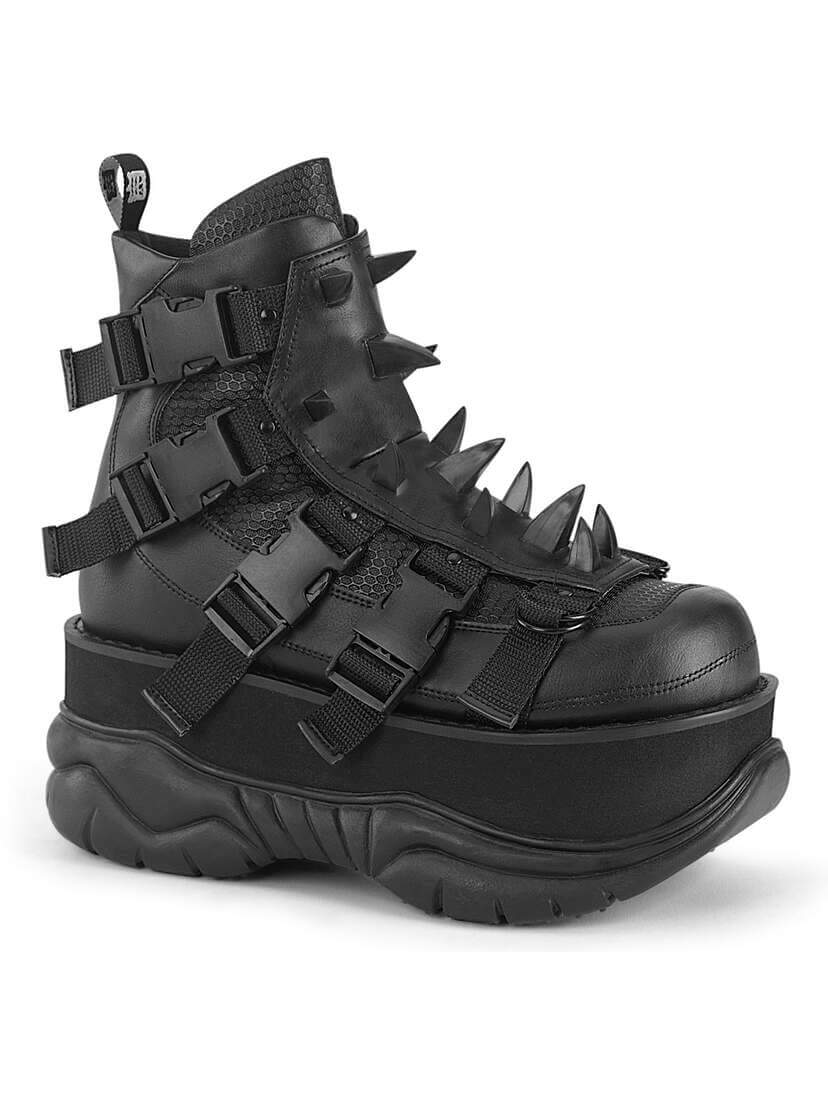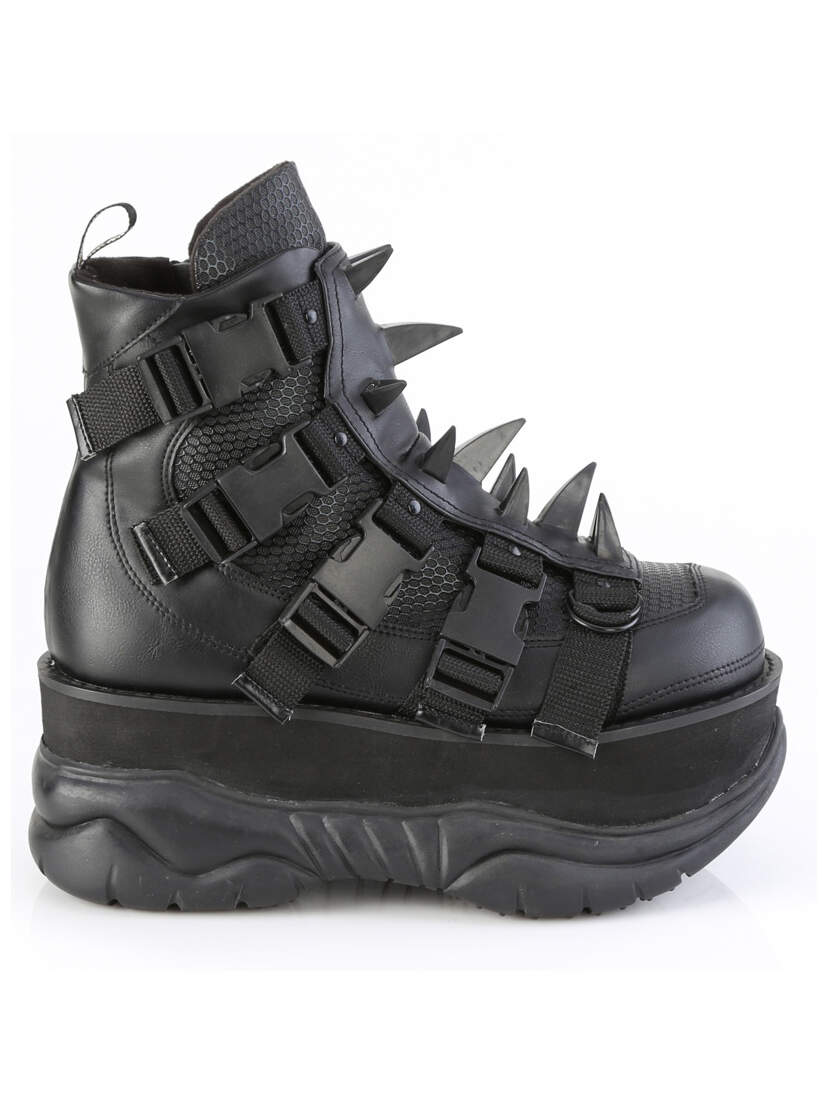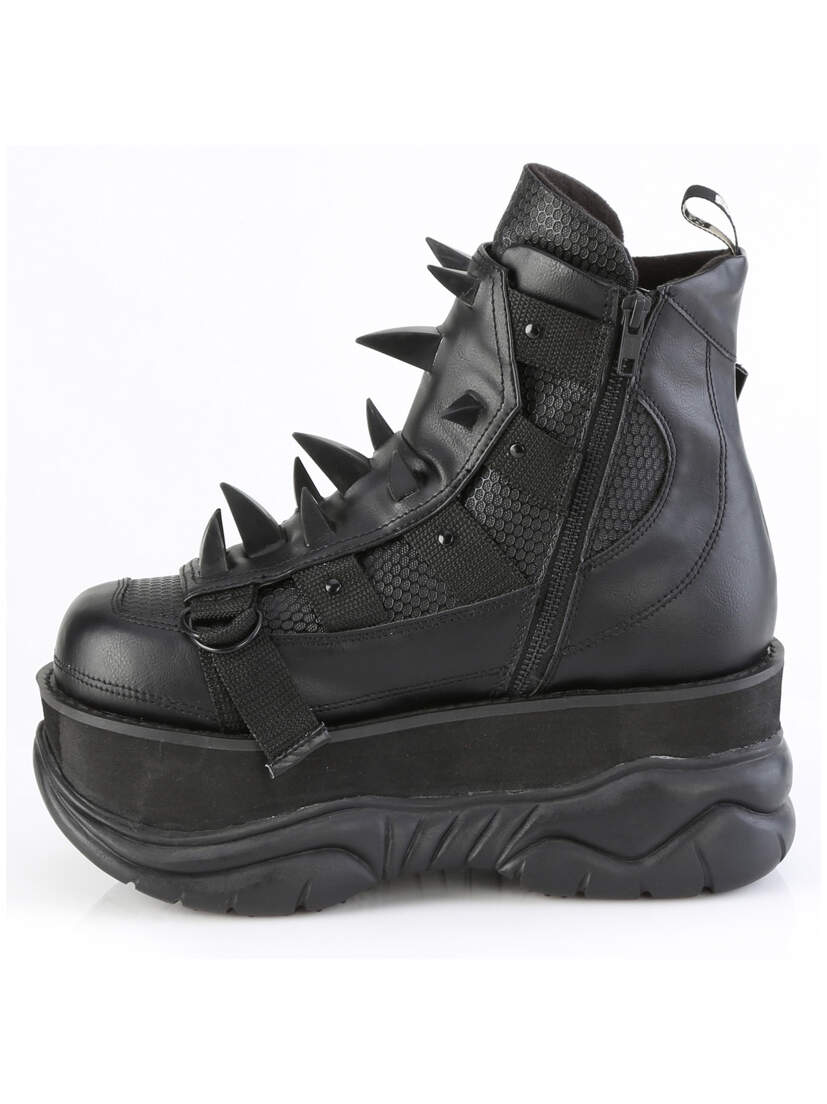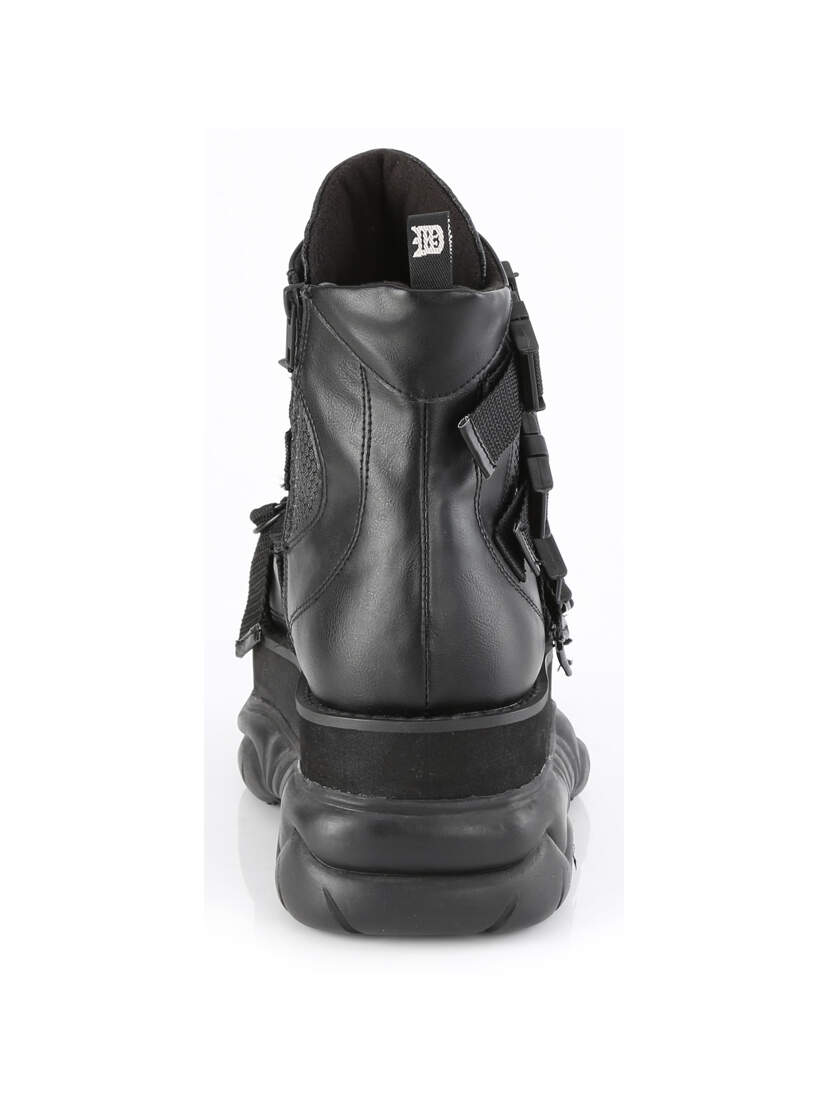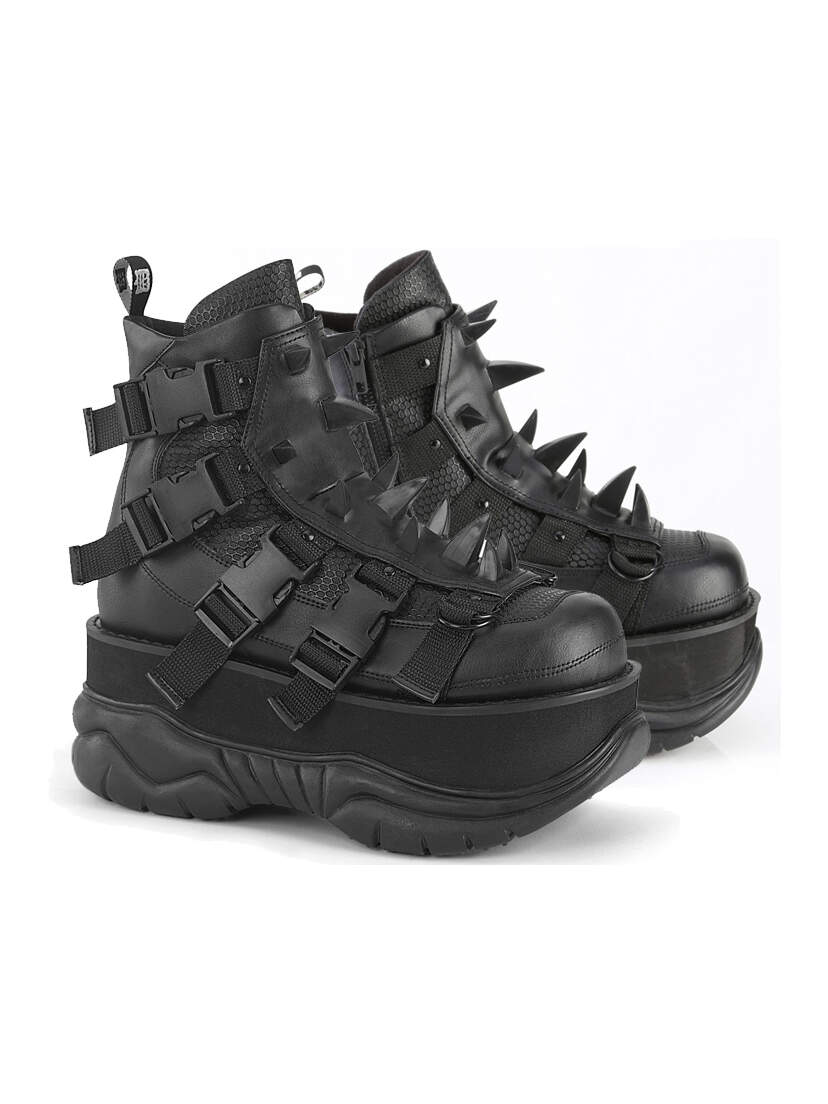 NEPTUNE-68 Spiky Boots
Spiky Men's Shoes

Prepare to turn heads with the eye-catching NEPTUNE-68. Boasting large rubber claw spikes adorning the coffin-shaped shield, these menacing spikes exude an air of danger, perfectly complemented by the release plastic buckles that add a hint of rebellion to your look.
These Boots are great for concerts

Rising above the rest with a 3" platform, the NEPTUNE-68 offers the perfect lift to elevate your style and showcase your unique personality. Perfect for concerts, as they provide an added height advantage that allows you to easily see over the crowd, ensuring an unobstructed view of the stage.

Crafted with high-quality black vegan leather, these boots are not only stylish but also cruelty-free, allowing you to embrace your alternative fashion with a clear conscience.

But style isn't the only priority - comfort is equally important. The NEPTUNE-68 boasts a formed and molded platform, ensuring stability and ease with every step. For your convenience, a full side zipper is included, making it a breeze to put on and take off these extraordinary boots.