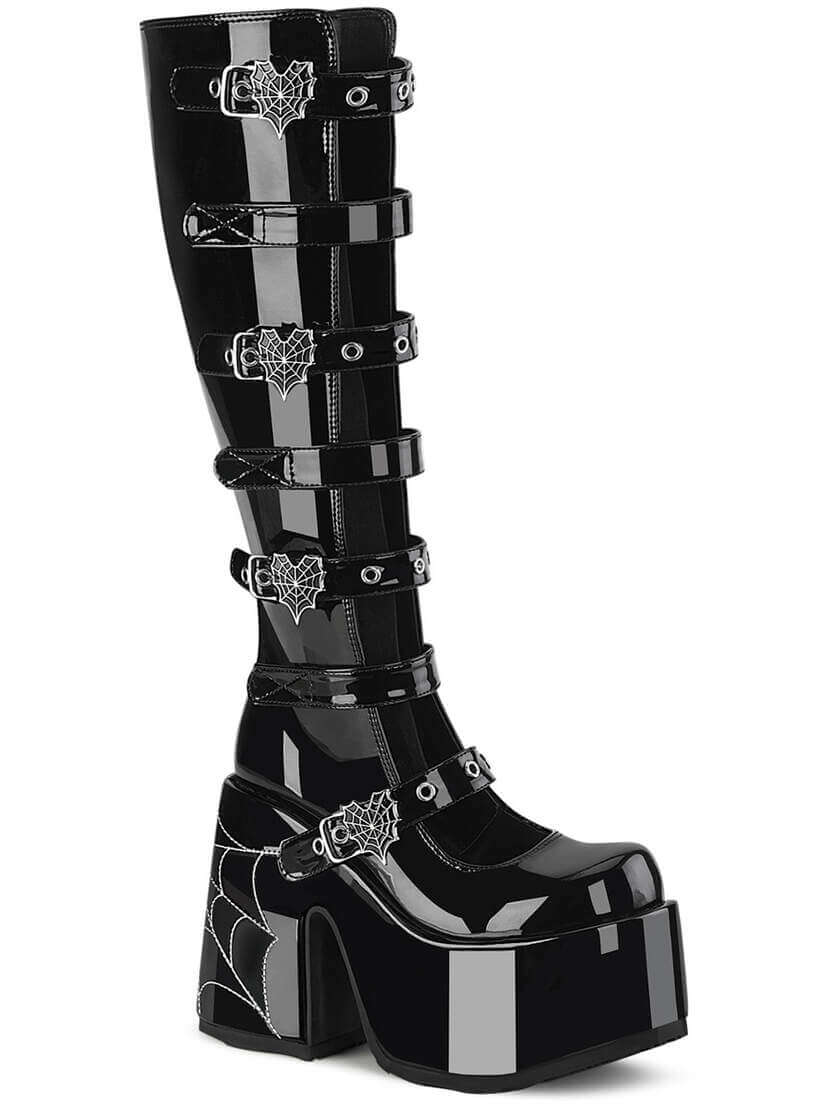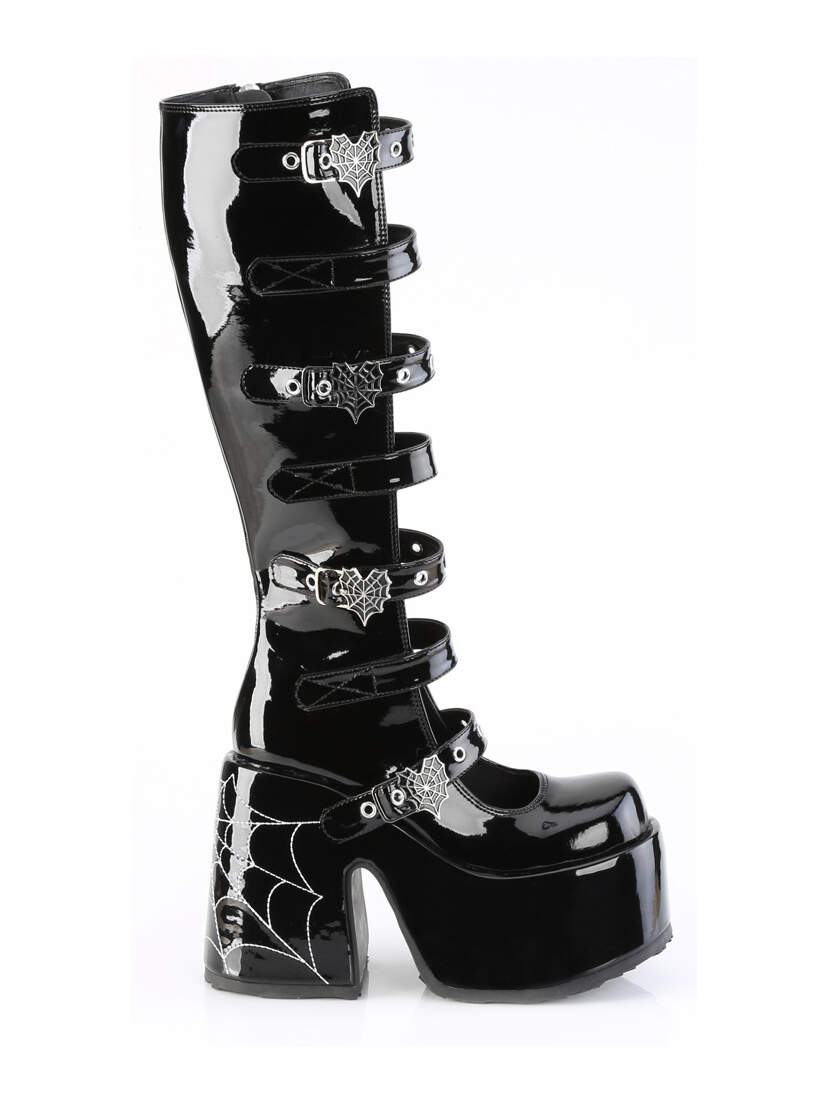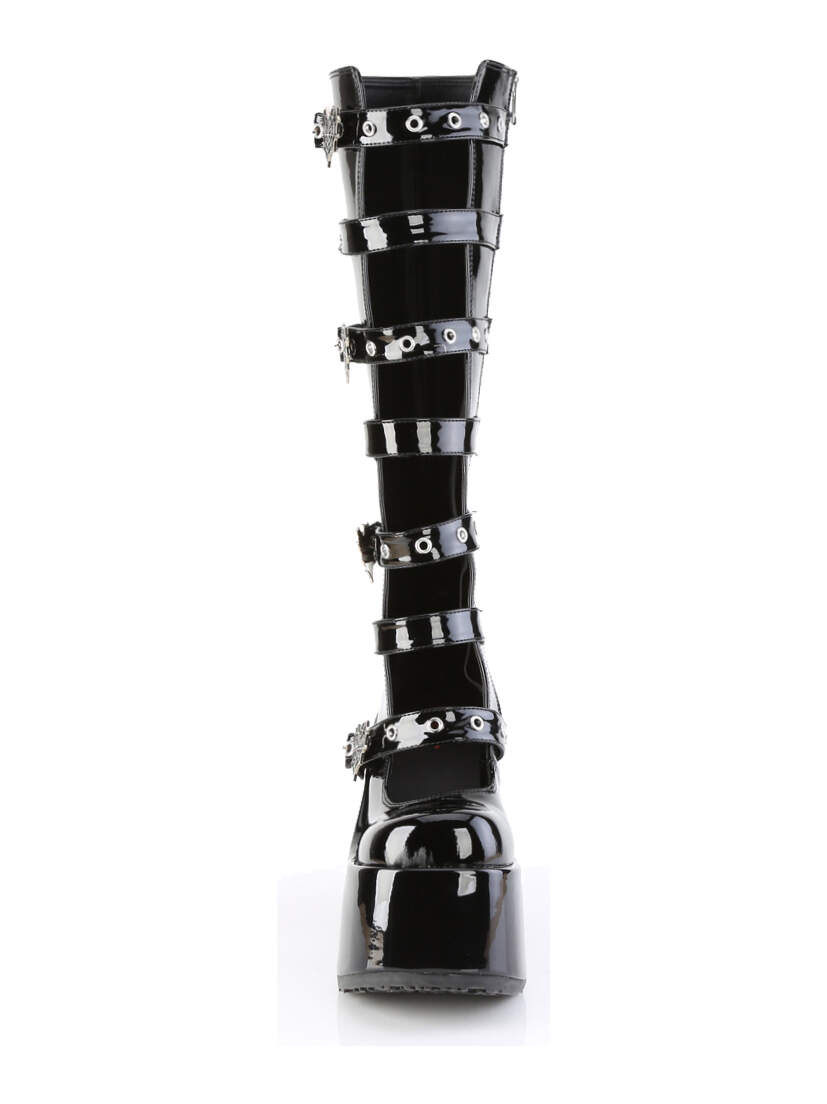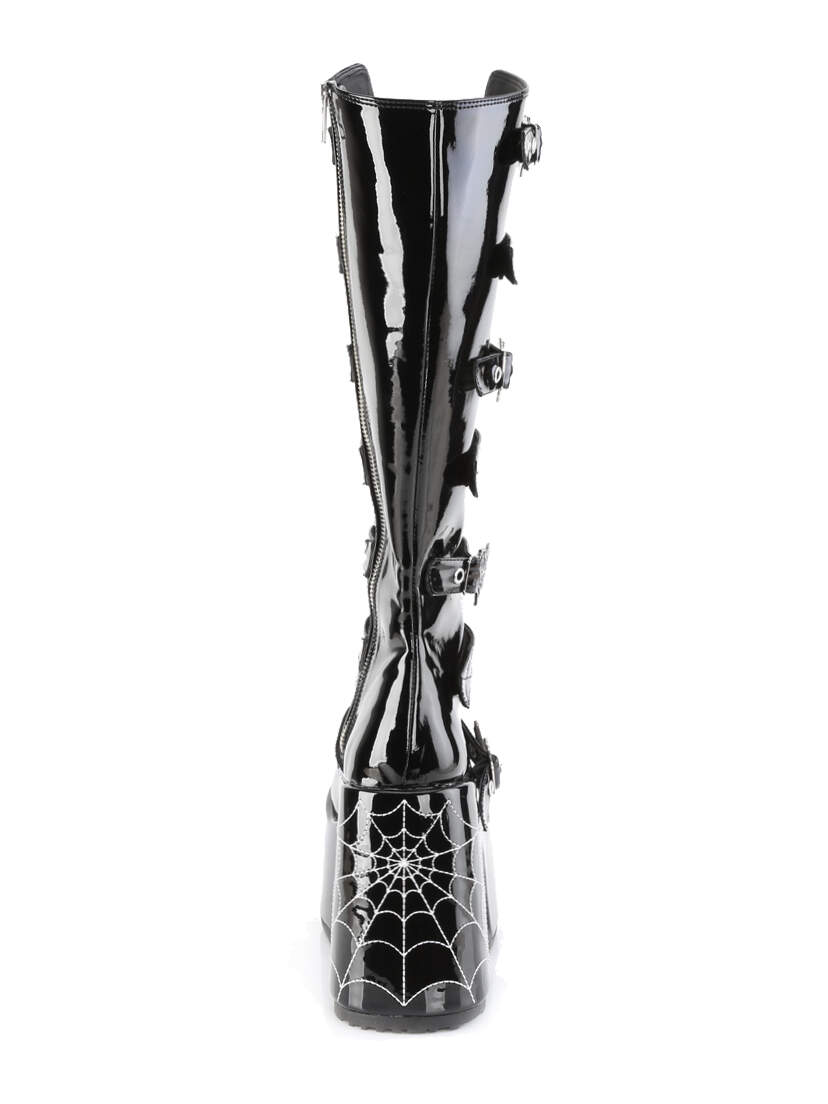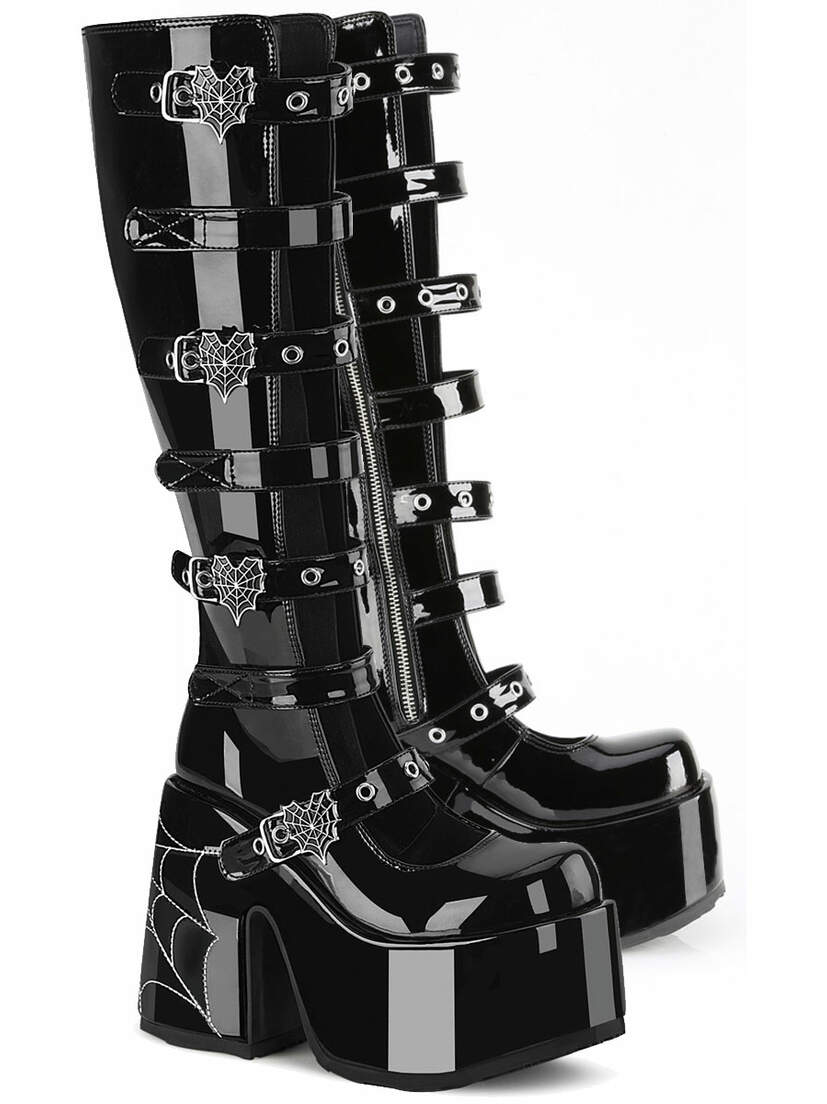 CAMEL-223 Spiderweb boots
Tall 5 inch heel

Step into the night with the CAMEL-223 Black Patent Knee High Boots. These captivating boots exude an irresistible allure with their 5" block heel and 3" platform, ensuring you stand tall and confident on every occasion.
Open front with spiderweb buckles

The striking design features alternating eyeleted heart spider web buckle straps and hook-n-loop strap closures across an open front, adding a touch of gothic romance to the edgy aesthetic. Completing the mesmerizing look is an embroidered spider web detail on the back of the heel, captivating attention with every step you take.

Embrace ease and convenience with the inside metal zip closure, allowing you to slip into these bewitching knee-high boots effortlessly. Whether you're having a night out, or simply want to infuse your style with dark charisma, the CAMEL-223 will be your go-to choice for making a striking and unforgettable impression.