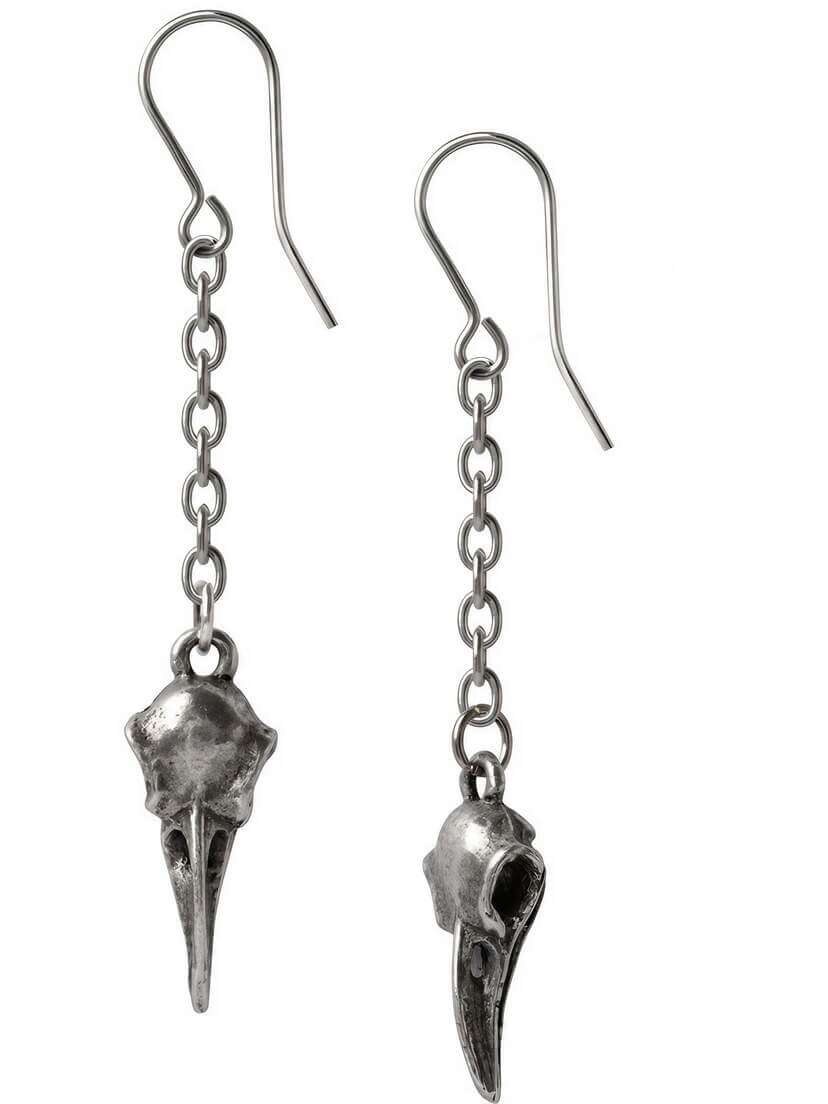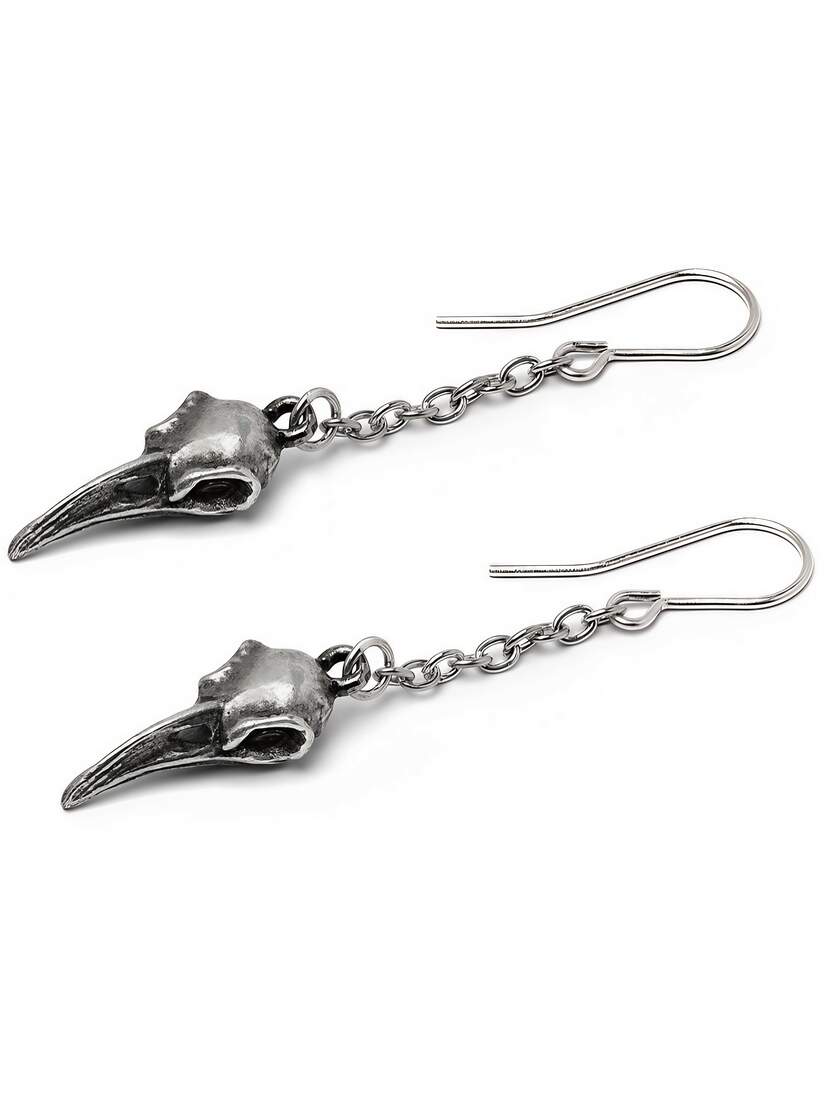 Rabenschadel Schlenker Earrings
Renowned for their prophetic powers and associations with the unknown, The Rabenschadel Schlenker Earrings invite you to immerse yourself in the mystical world of ravens. These earrings pay homage to these enigmatic birds with authentically detailed miniature raven's skulls, meticulously crafted in polished pewter, suspended elegantly from delicate chains.
Miniature Raven Skulls

Crafted with precision and care, each earring features a miniature raven's skull, a token of the great black bird capable of foretelling death. Ravens have long captured human imagination, symbolizing both darkness and wisdom.
hypoallergenic ear-wires

To ensure comfort during extended wear, the Rabenschadel Schlenker Earrings are equipped with surgical steel ear-wires, suitable for even the most sensitive ears.

Enhance your style with a touch of the raven's dark beauty, and embrace the profound symbolism of these extraordinary earrings.
Approximate Dimensions: Width 0.31" x Height 2.24" x Depth 0.24"