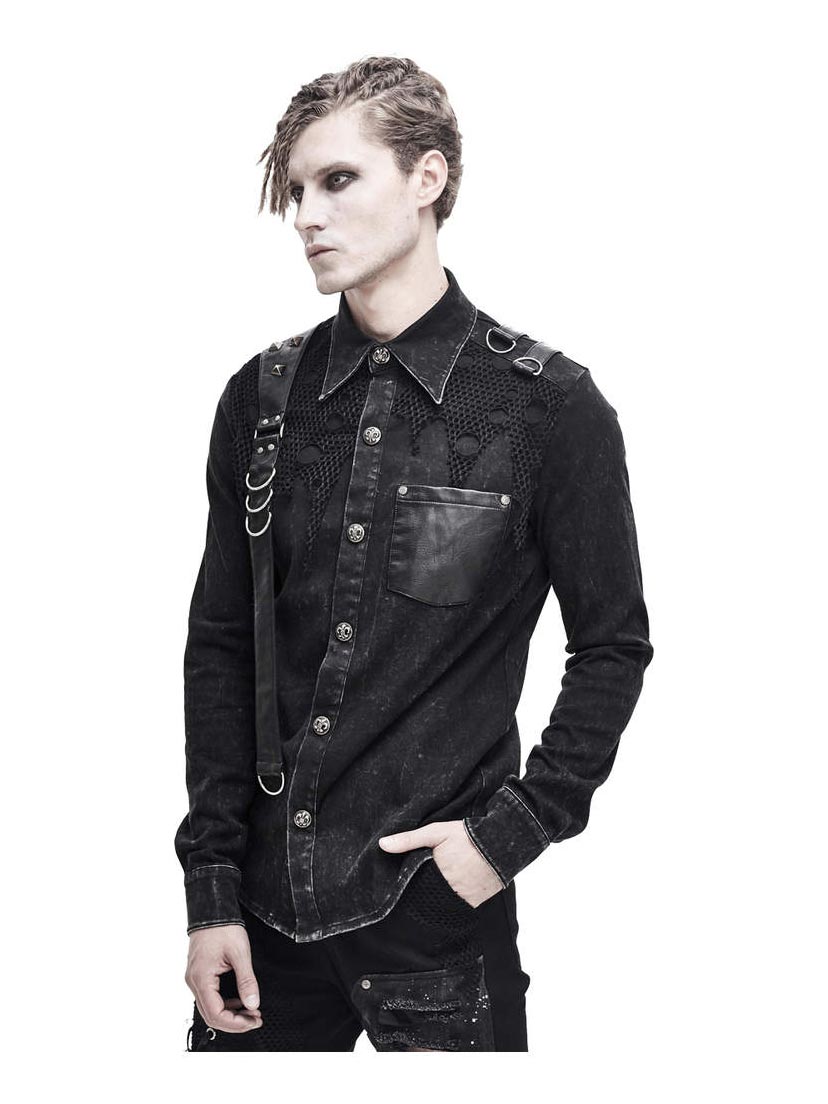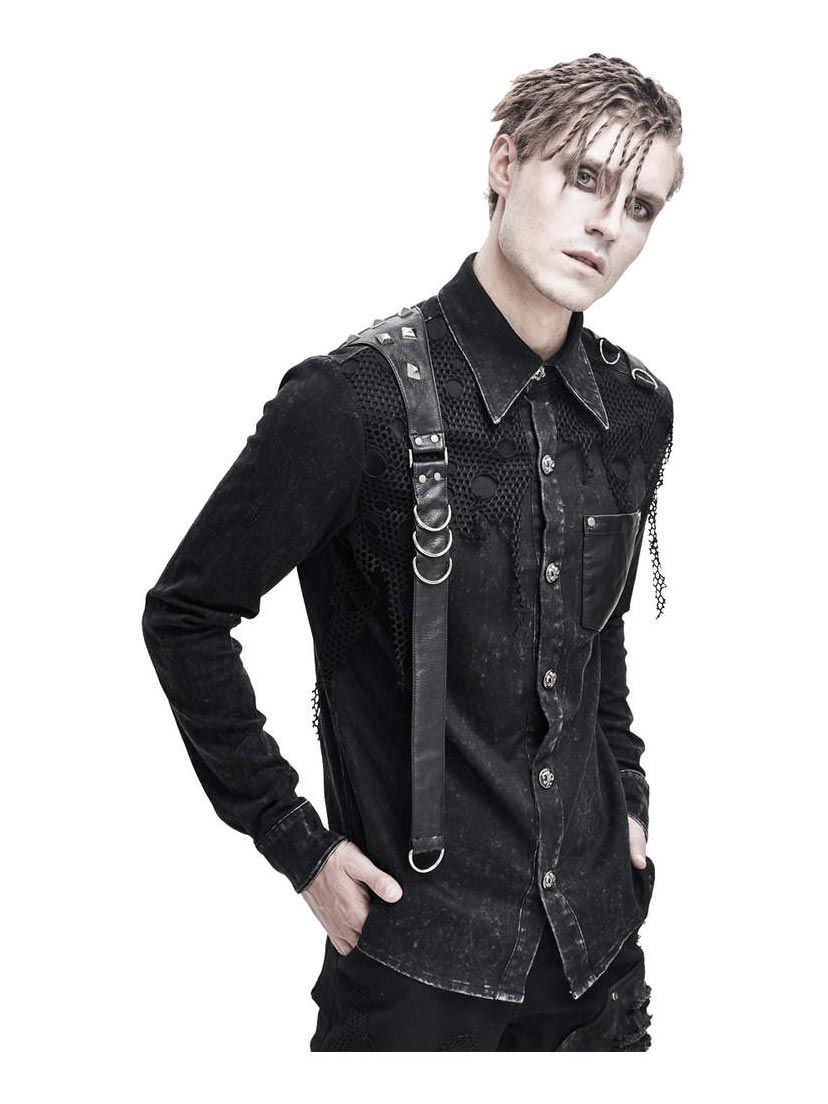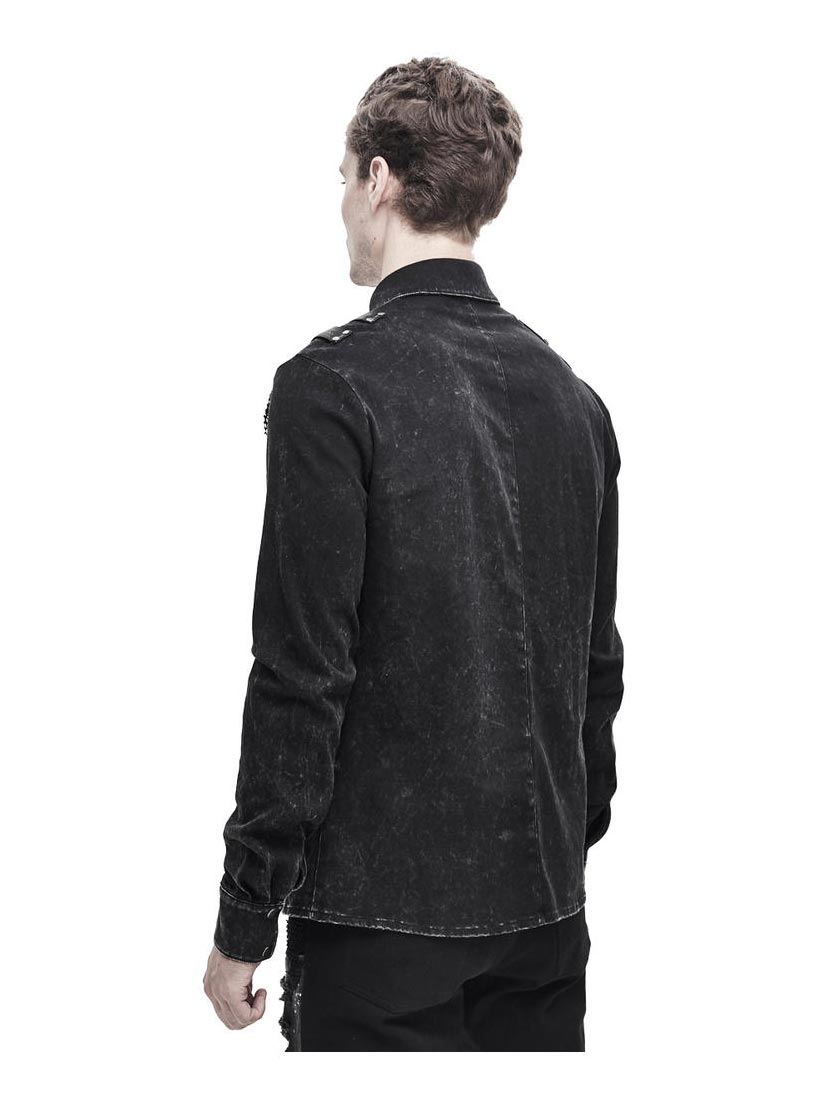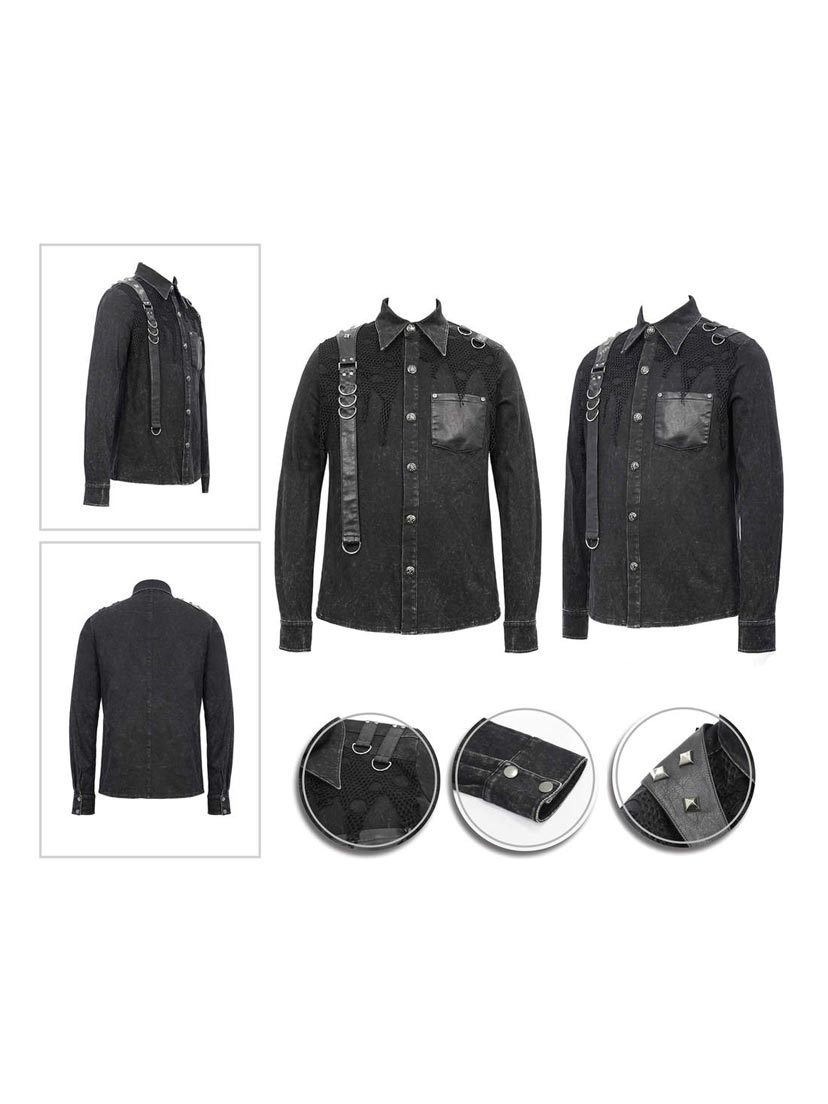 Forsaken Men's Shirt
A remarkable looking shirt, the Forsaken Men's Shirt is a heavy long sleeve shirt with some amazing details. Across the shoulders the Forsaken has ripped mesh netting with a single strap embellished with pyramid studs and D-rings on the right shoulder and dual D-rings on the left. The button up front also has one large breast pocket perfect for storing all kinds of things.
Thick long sleeve men's shirt
Mesh net detials
D-ring strap details on each shoulder
Button up front
Sizing Information for: Forsaken Men's Shirt
Option
Chest
Waist
Shoulder
Hem
Small
103.5
99
45
104
Medium
108.5
104
46.25
109
Large
113.5
109
47.5
114
Xtra Large
118.5
114
48.75
119
XXX Large
128.5
124
51
129
4XL
133.5
129
52.5
134
Measurements are currently in
This chart is specific for this item.