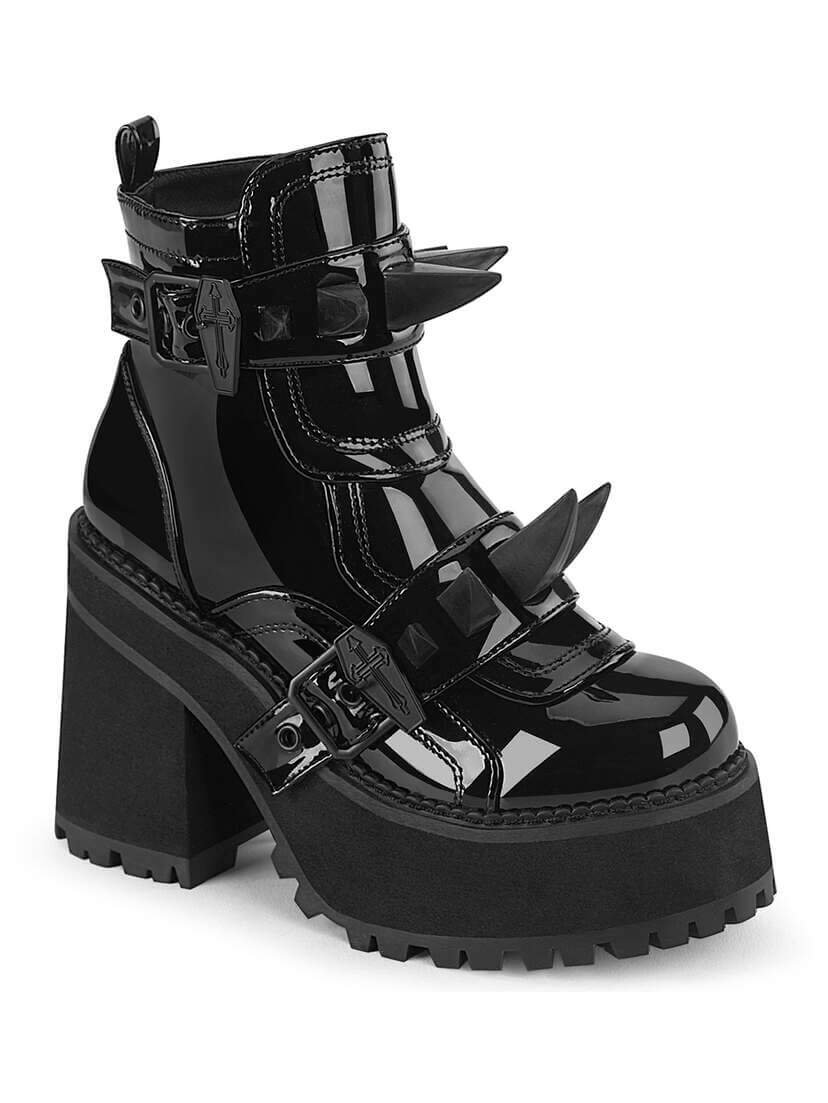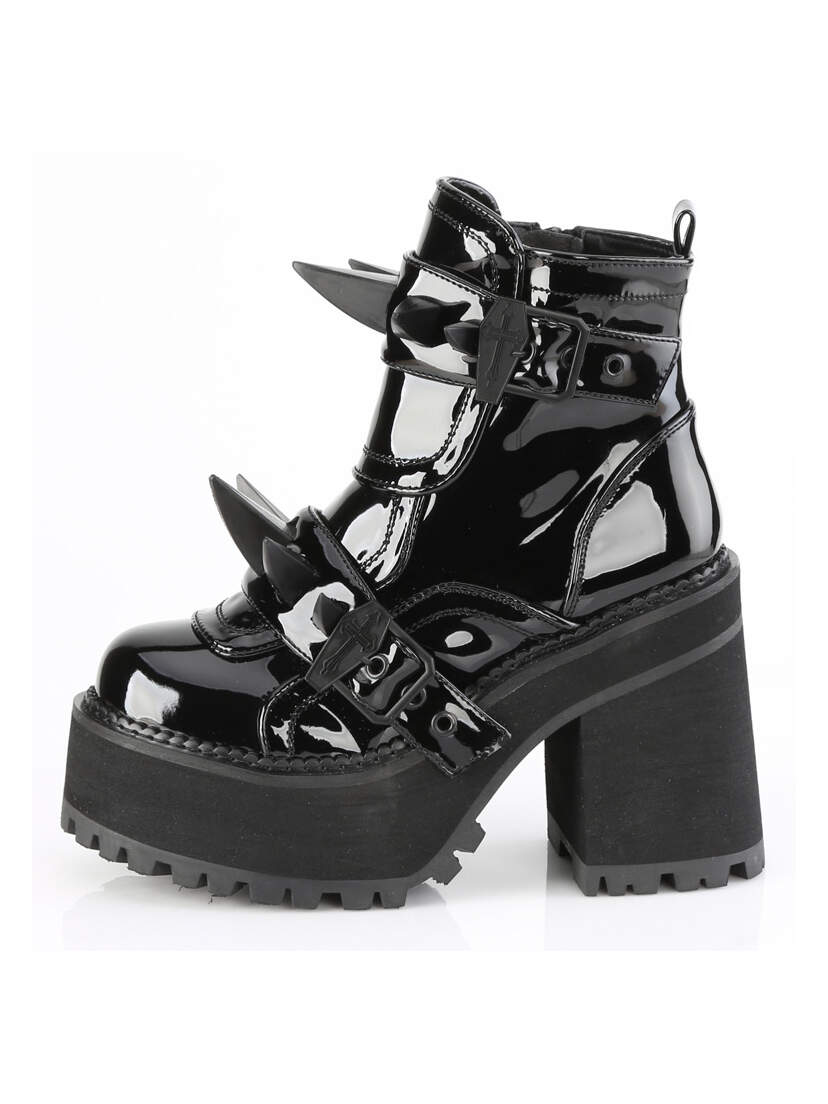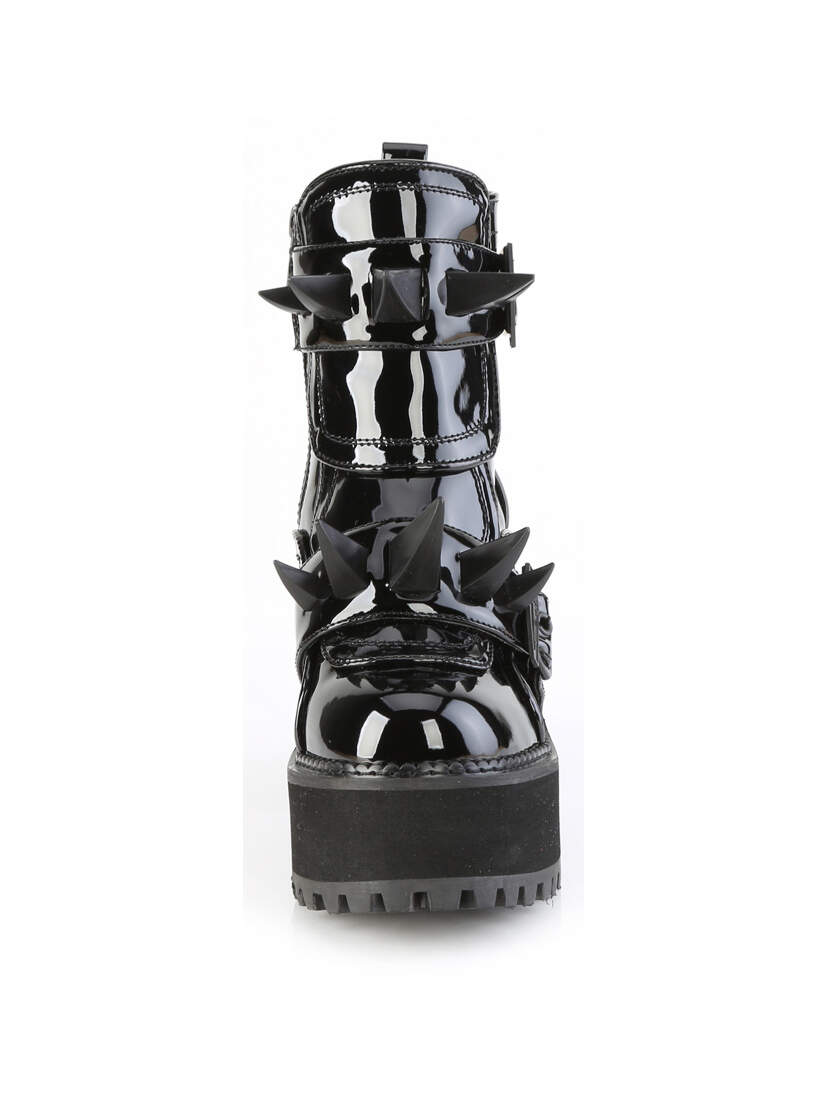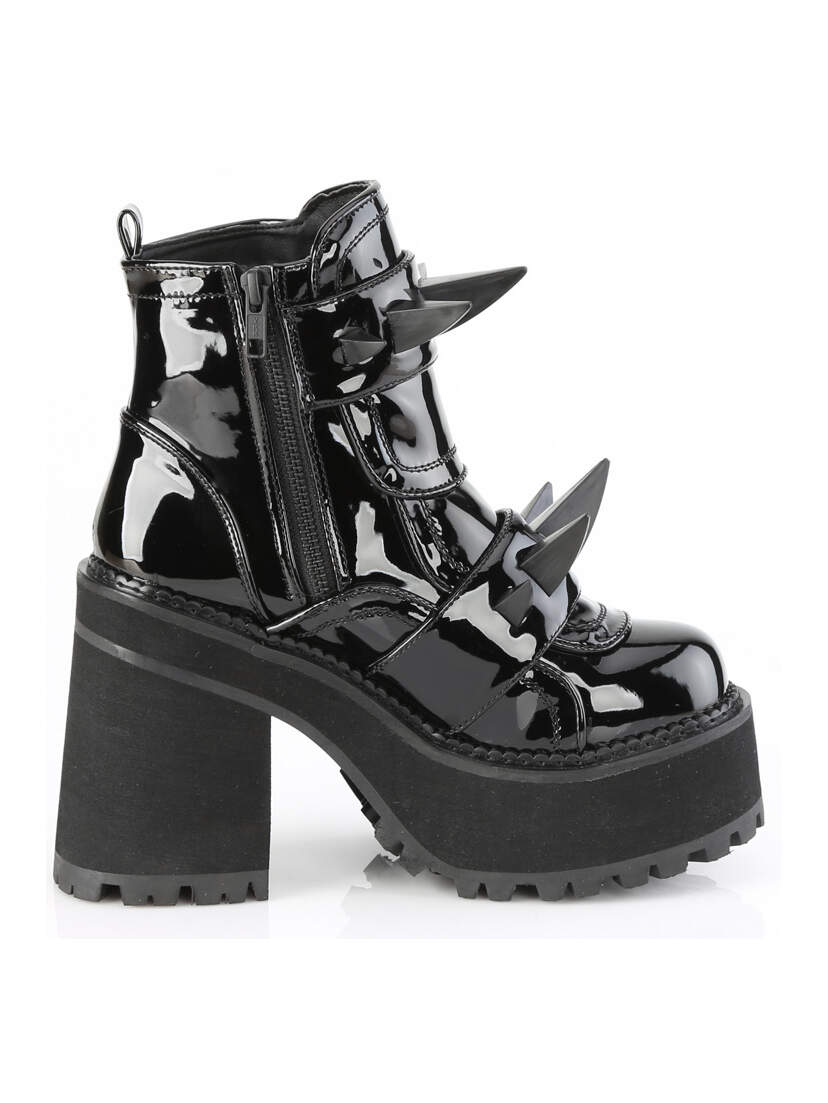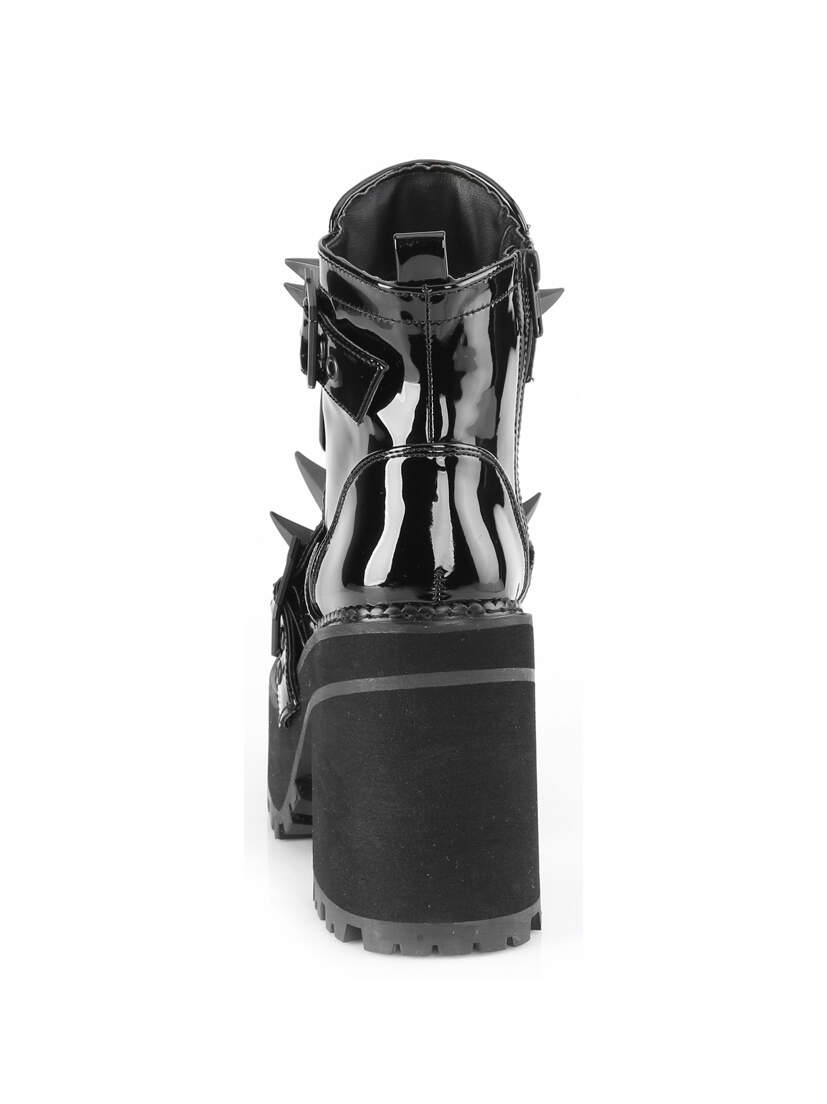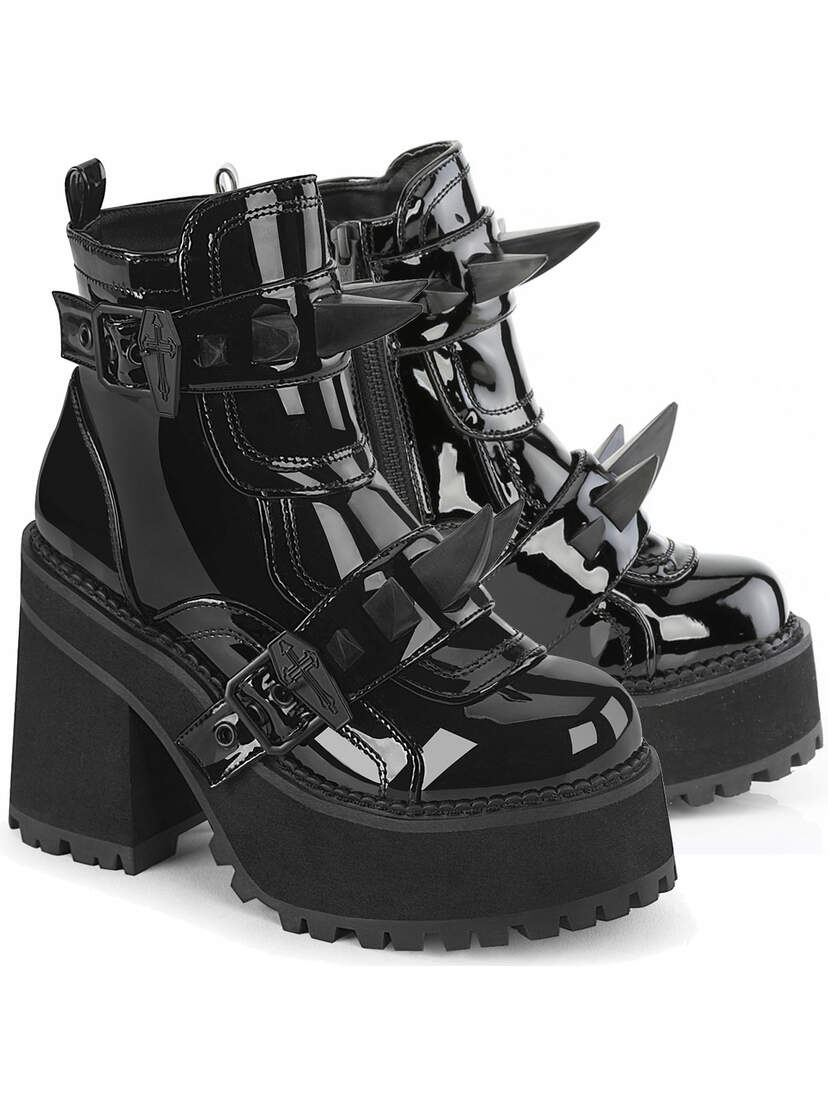 ASSAULT-72 Patent Boots
Platform Boots with Attitude

Get ready to make a statement like never before, as these shoes blend fearless attitude with a touch of gothic allure. The ASSAULT-72 Black Patent Ankle Boot is a bold and daring masterpiece in footwear.
4 3/4" inch tall block heel

Raising you to new heights, the ASSAULT-72 boasts a commanding 4 3/4" block heel paired with a substantial 2 1/4" cleated platform. The imposing platform not only provides exceptional height but also ensures stability and comfort throughout your day or night adventures.
Large claw spikes adorn the front

Prepare to turn heads as the large rubber claw spikes on the buckle straps exude an air of danger, perfectly complemented by the studded front shield that adds a rebellious flair. The coffin buckle straps lend an enigmatic touch, leaving everyone curious to unravel the mysteries behind your dark style.

The ASSAULT-72 is a must-have for those who love to embrace their unique style and stand out from the crowd. These shoes are the perfect addition to your alternative wardrobe, completing any gothic, punk, or edgy ensemble. Whether you're heading to a concert, a themed party, or just want to express your bold personality, these ankle boots will be your trusted companion.
4 3/4 inch tall heel
Large rubber claw spikes
Full inner zipper
Coffin buckles