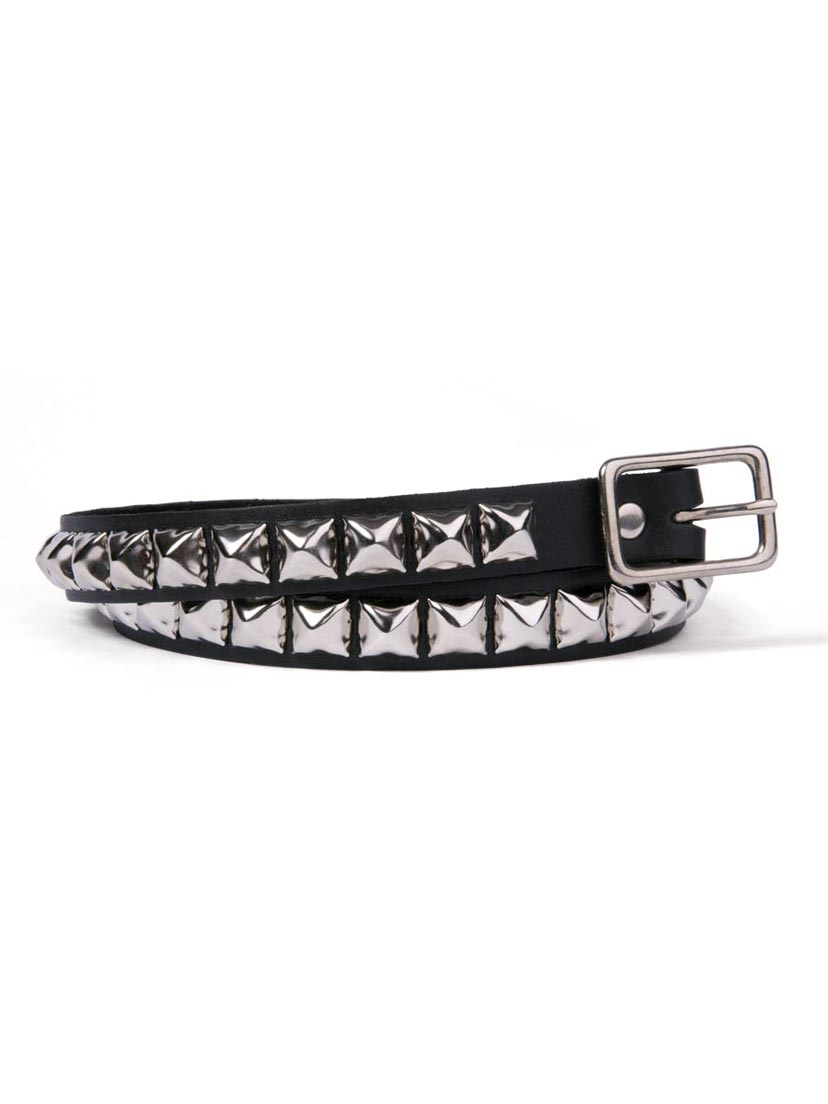 Leather Belt With One Row of Pyramids
This high quality 100% real leather belt will last you for years. Comes with a single row of silver pyramid studs and a silver one pronged belt buckle. Adjusts by 5 inches at 1 inch increments.
Please note: Belts are sized in inches, not pant sizes.
100% real leather
Pyramid studs
Made in the USA