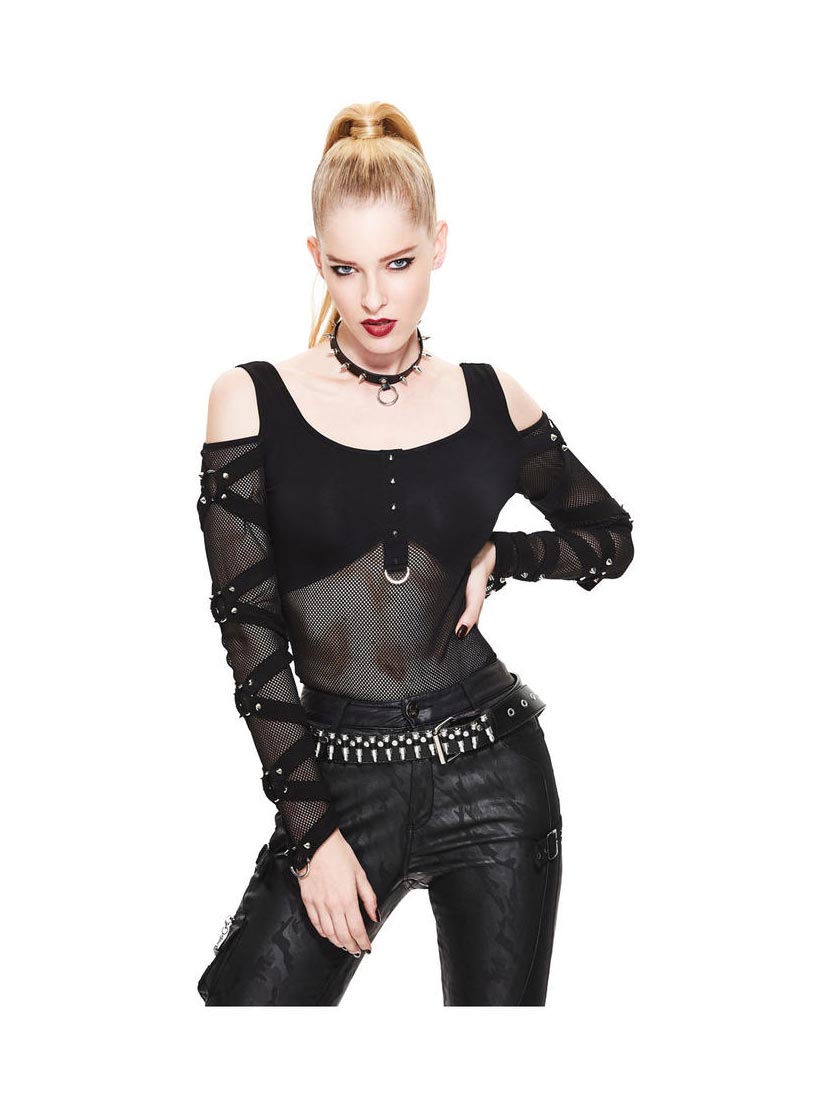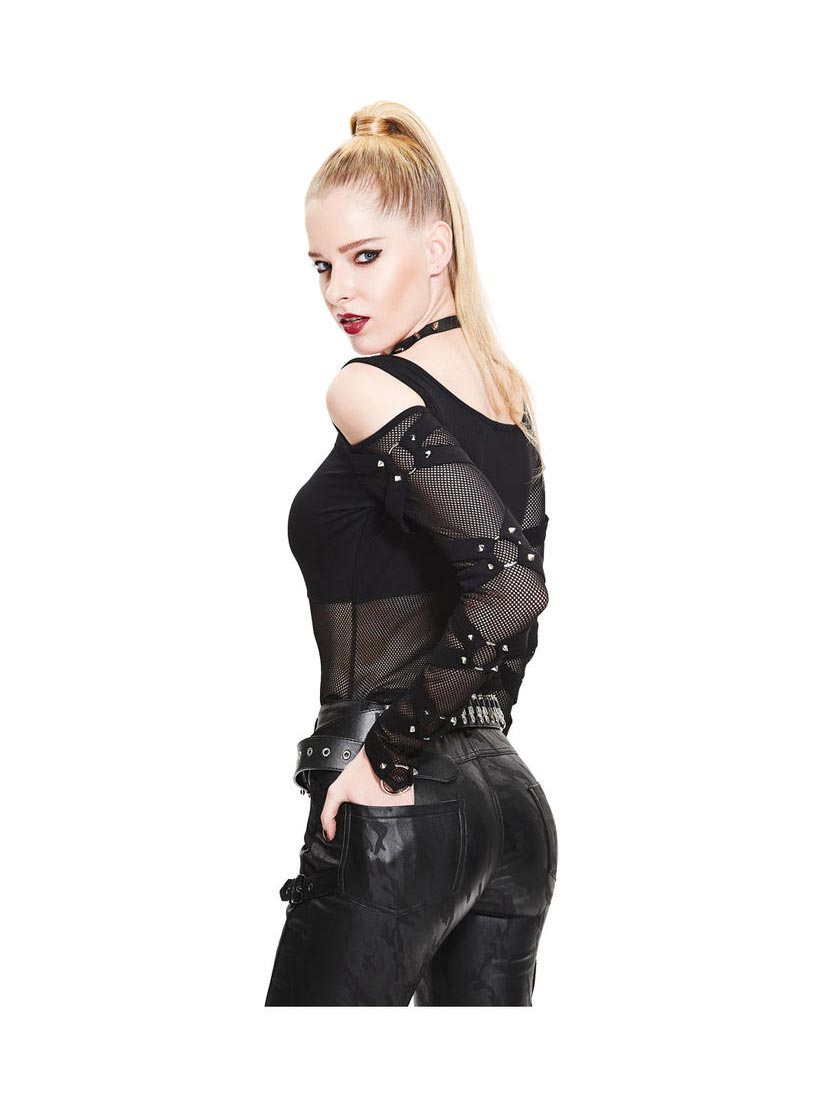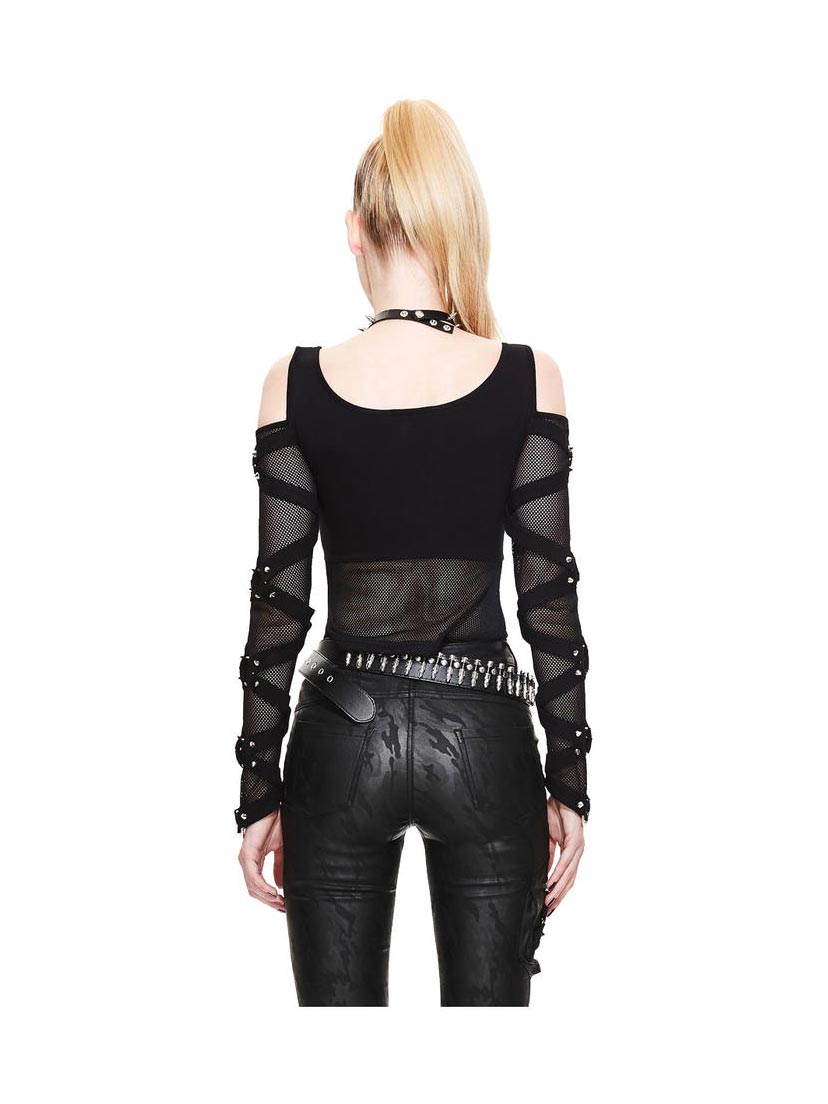 Jezebel Women's top
This awesome Gothic women's shirt has long mesh net sleeves with criss-cross straps on the arms with O-rings and spikes. The front has a D-ring with spike on the chest.
O-ring and spike details on the arms
D-Ring and spike detail on the chest
Long sleeve Mesh
Sizing Information for: Jezebel Women's top
Option
Length
Chest
Waist
Shoulder
Small
46
80
65
30
Medium
47
88
73
32
Large
48
96
81
34
Measurements are currently in
This chart is specific for this item.