JUST IN
Within the last 30 days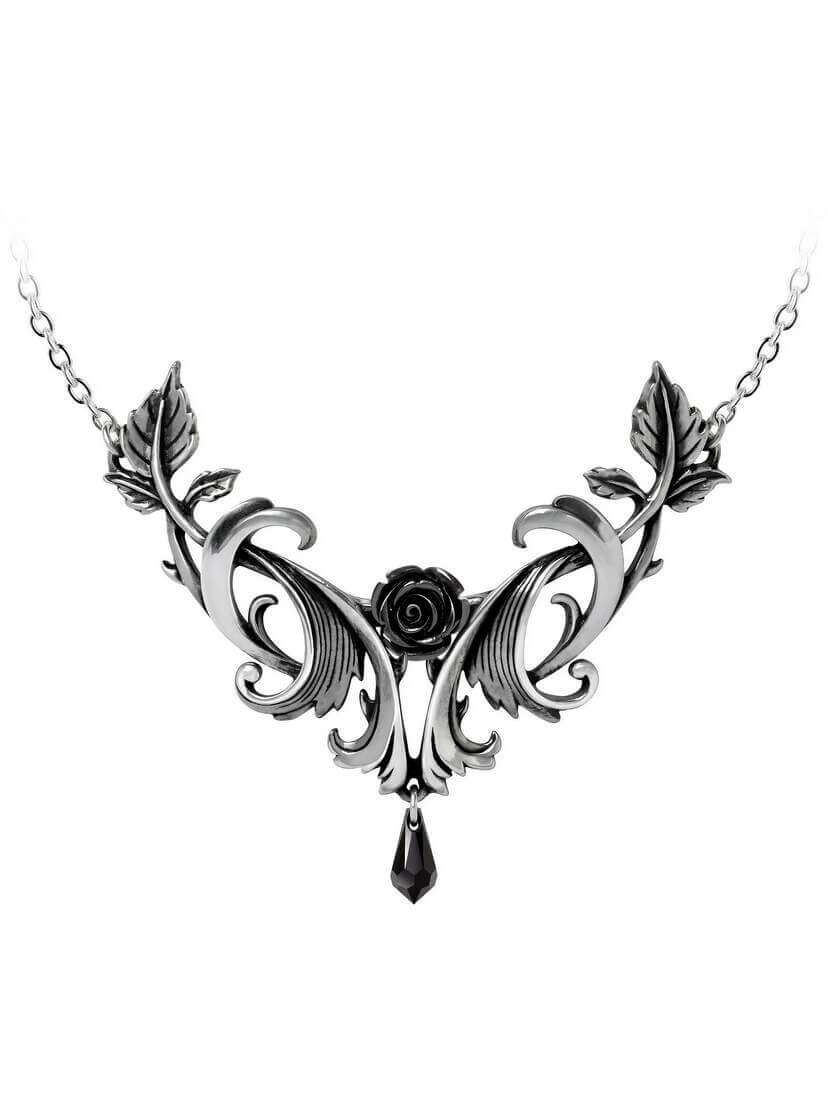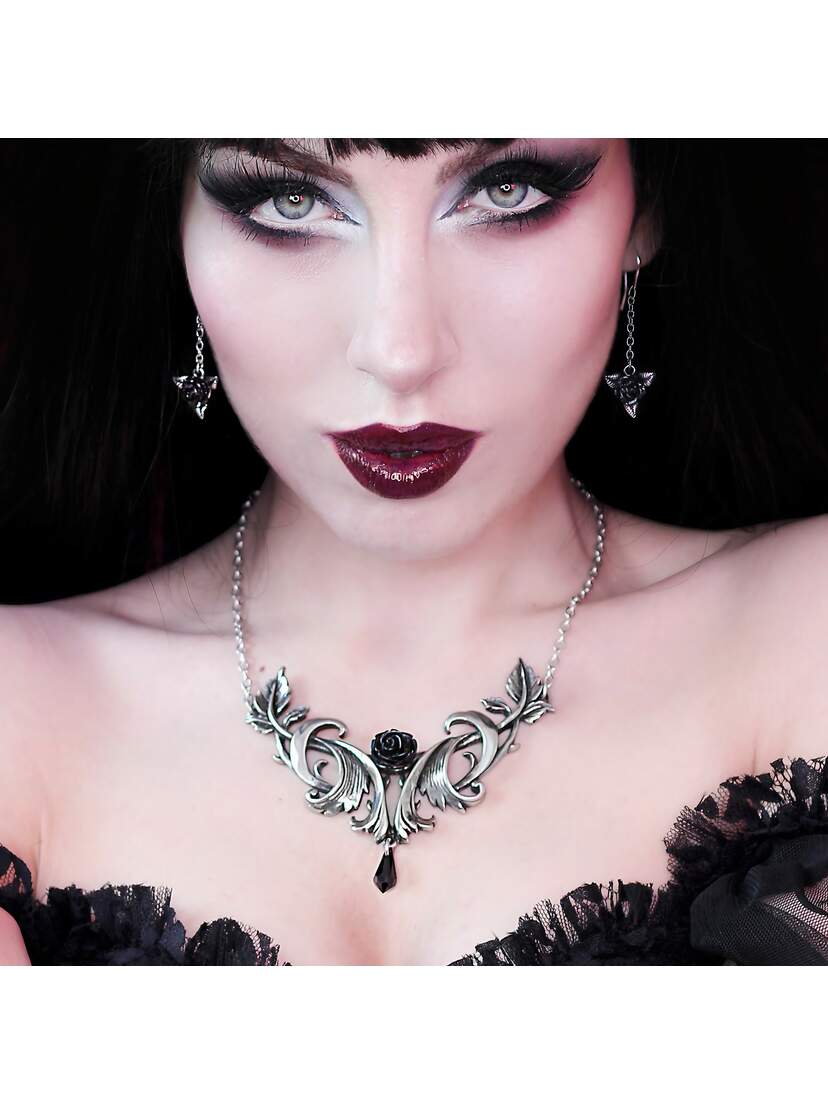 Baroque Rose Pendant Necklace
This delicate pewter necklace features a central black rose, with a striking black crystal dropper gracefully suspended amidst artistic Baroque foliage.
Black rose

Drawing inspiration from the lavish Baroque era, this necklace showcases a central black rose, symbolizing both love and mystery, embodying the essence of the goth aesthetic, evoking a sense of dark romance and enigma.
Black crystal dropper

Suspended amidst the pendant's artistic foliage, the striking black Austrian crystal possesses an undeniable allure. Its presence not only enhances the pendant's aesthetic but also adds a touch of intrigue to the wearer's style, making it a symbol of gothic-inspired elegance and artistic expression.

The Baroque Rose Pendant is an embodiment of romance, and a testament to the enduring allure of artistry. Experience its timeless elegance.
Approximate Dimensions: Width 3.78." x Height 3.35" x Depth 0.51"
Chain Length: Pendant hangs from a nickel-free chain with clasp fastener. Trace chain, approx. measuring 20" total