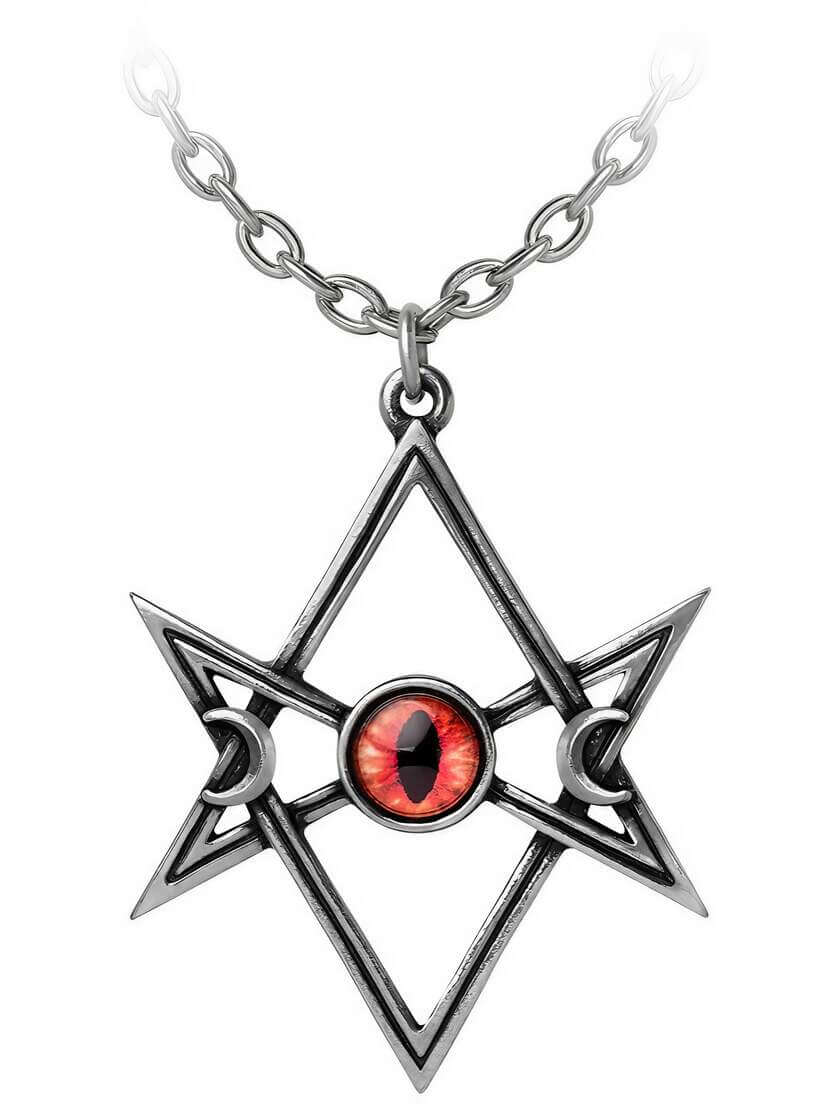 Unicursal Hex Pendant
Unveil the mysteries of the Unicursal Hex Pendant by Alchemy of England, a piece that delves deep into the realms of symbolism and esoteric history.
Occultists figure of love

In the 16th century, philosophers and hermetic occultists used the hexagram to symbolize the "figure of love" and the entwining of planetary and elemental forces. Aleister Crowley, the infamous occultist, saw it as a representation of the heavenly macrocosm. The Unicursal Hex Pendant encapsulates these profound meanings with its delicate polished hexagram.
Devil's eye in the pendant

Adorned with a watchful devil's eye and two crescent moons, this pendant exudes an aura of mystique and intrigue. Turn it over, and you'll discover a hidden five-petaled flower, adding an extra layer of symbolism.

This Unicursal Hex Pendant is like no other before it. It's a unique fusion of historical significance and Gothic elegance, designed to be a conversation starter and a cherished piece of jewelry.
Chain Length: Pendant hangs from a nickel-free chain with clasp fastener. Trace chain, approx. measuring 20" total
Approximate Dimensions: Width 0.71" x Height 1.77" x Depth 0.20"