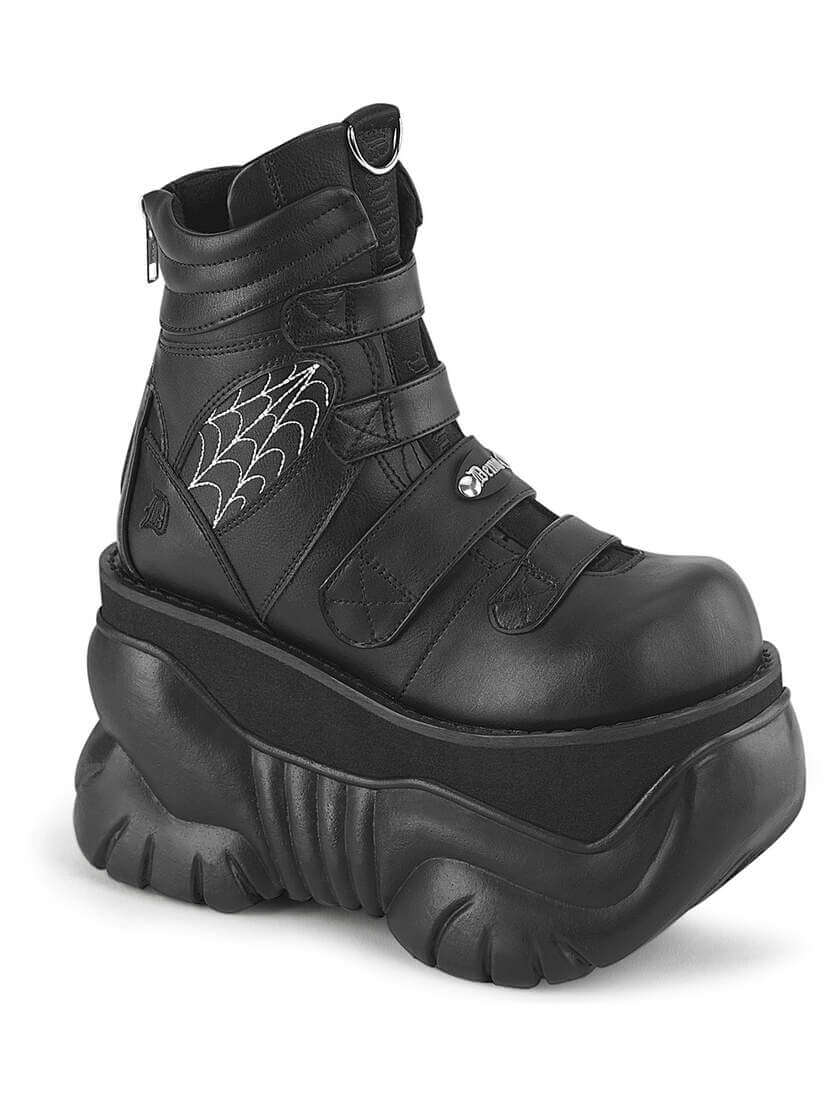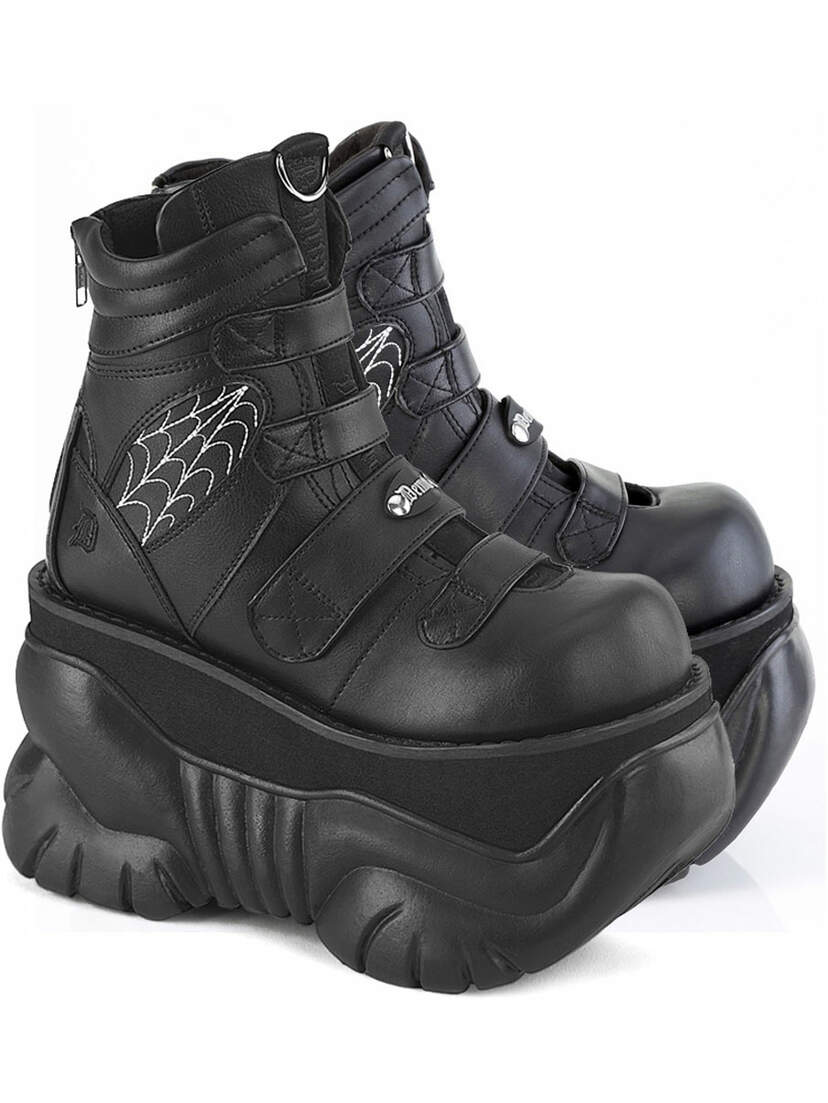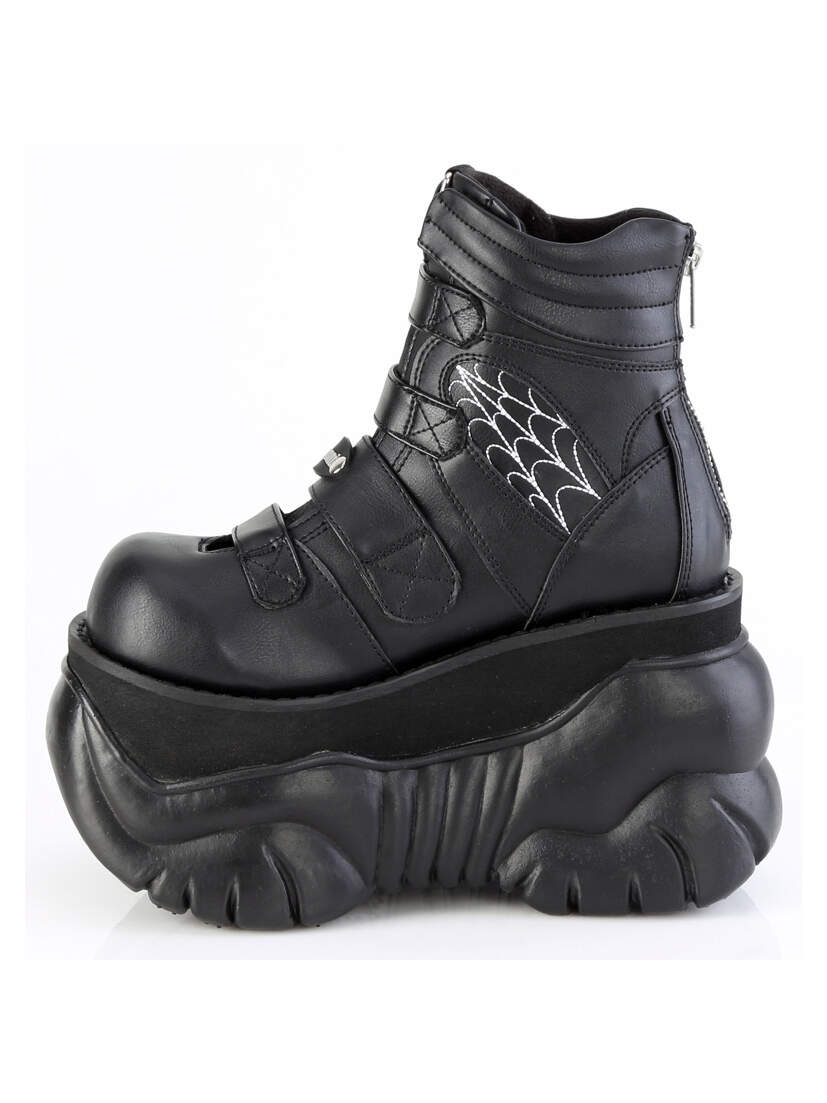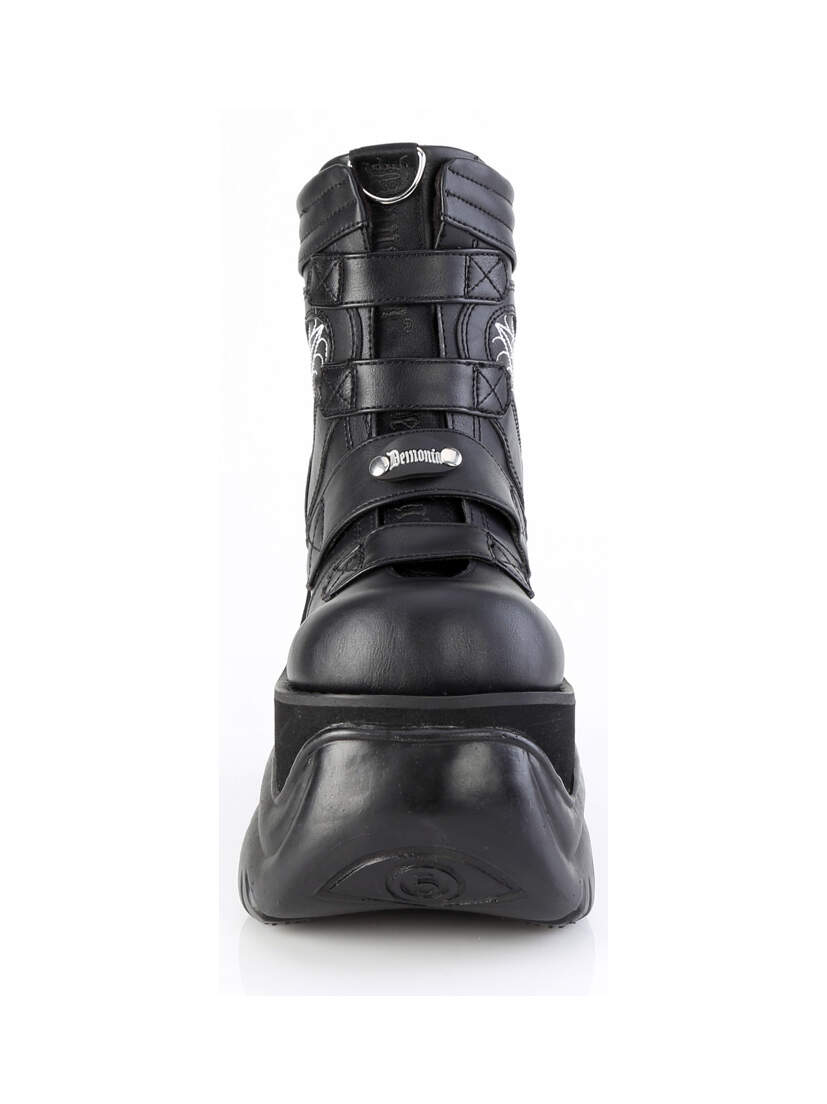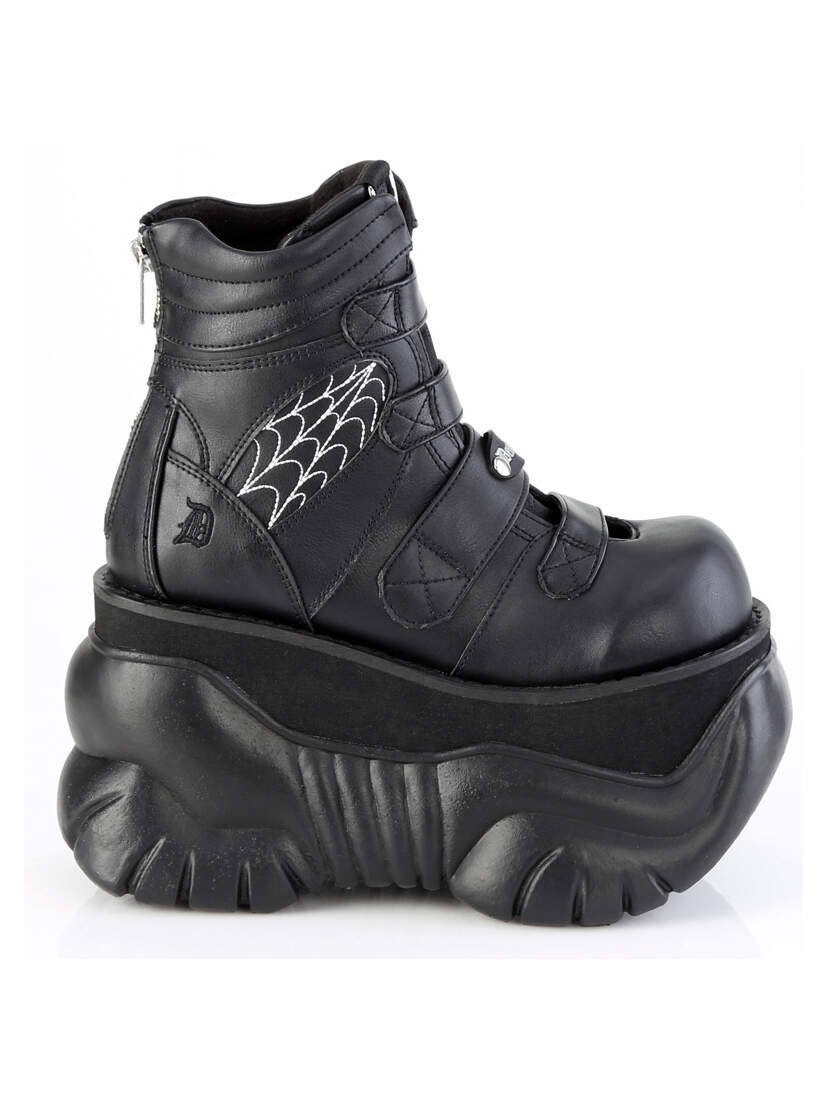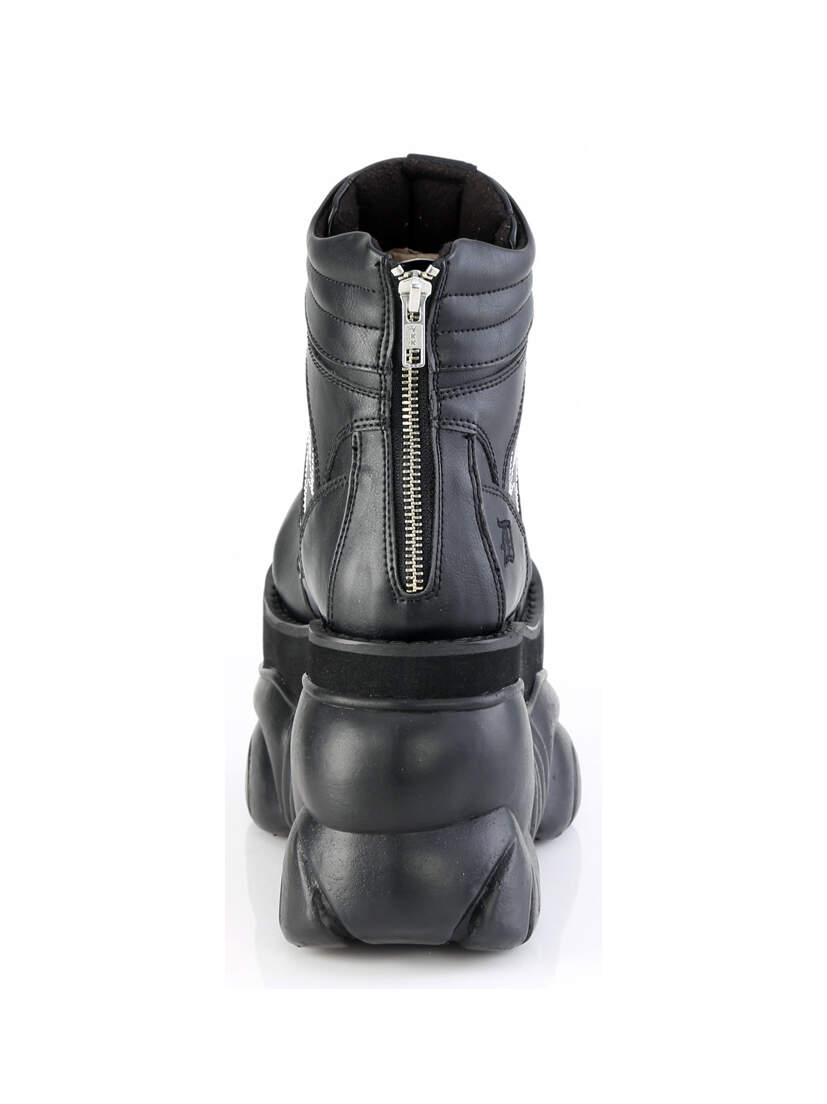 BOXER-70 Platform Boots
3 inch tall platform boots

Extraordinary 3" platform that don't just lift you physically, but also elevate your fashion game to new heights. At the heart of these remarkable boots lies the distinctive platform that sets them apart. Crafted with meticulous attention to detail, the platform features a unique shape that combines aesthetics with functionality. The innovation doesn't stop there – the toe of the platform boasts an upward curve that makes waking in these boots comfortable and natural.
Spiderweb details on the ankle

Step into a world of intricate detailing with the embroidered spider web side panels. These intricate patterns not only add a touch of mystique but also showcase your attention to detail and impeccable taste. The ornamental front straps add a rugged yet refined touch, giving you an instantly recognizable and unique appearance. The padded collar ensures a snug fit and provides all-day comfort, making these boots perfect for both everyday wear and special occasions. The BOXER-70 boots also feature a convenient back metal zip closure. This means you can effortlessly slip them on and off without compromising on style or time.
More than just footwear

Embrace the boldness of the BOXER-70 Black Vegan Leather Men's Platform Boots, where every step you take is a testament to your unique style, fearless attitude, and impeccable taste. Don't just follow trends – set them with these remarkable platform boots.