JUST IN
Within the last 30 days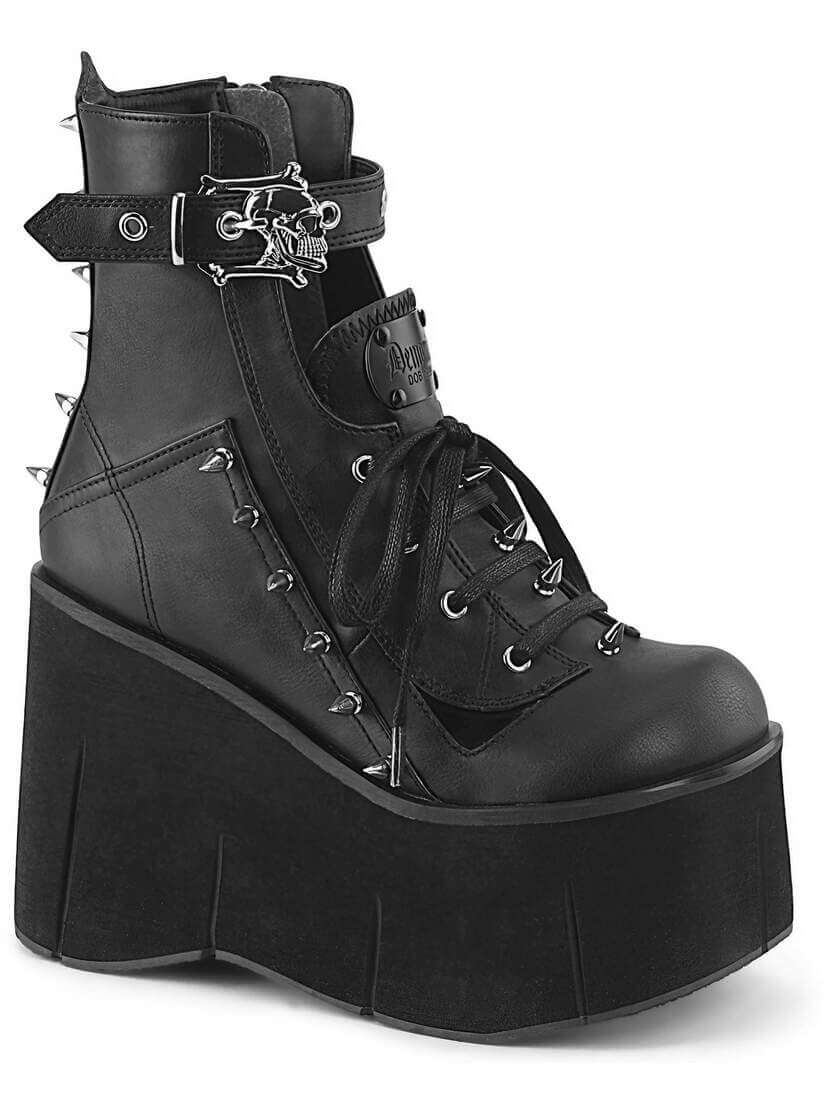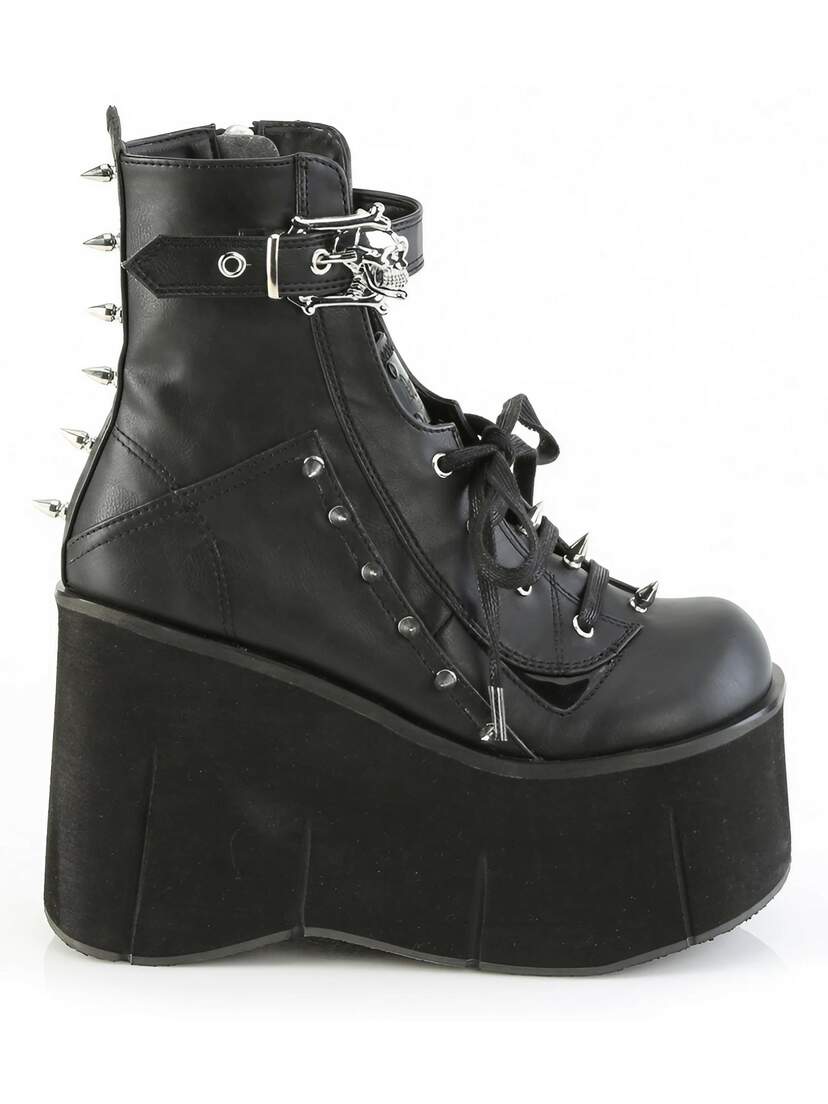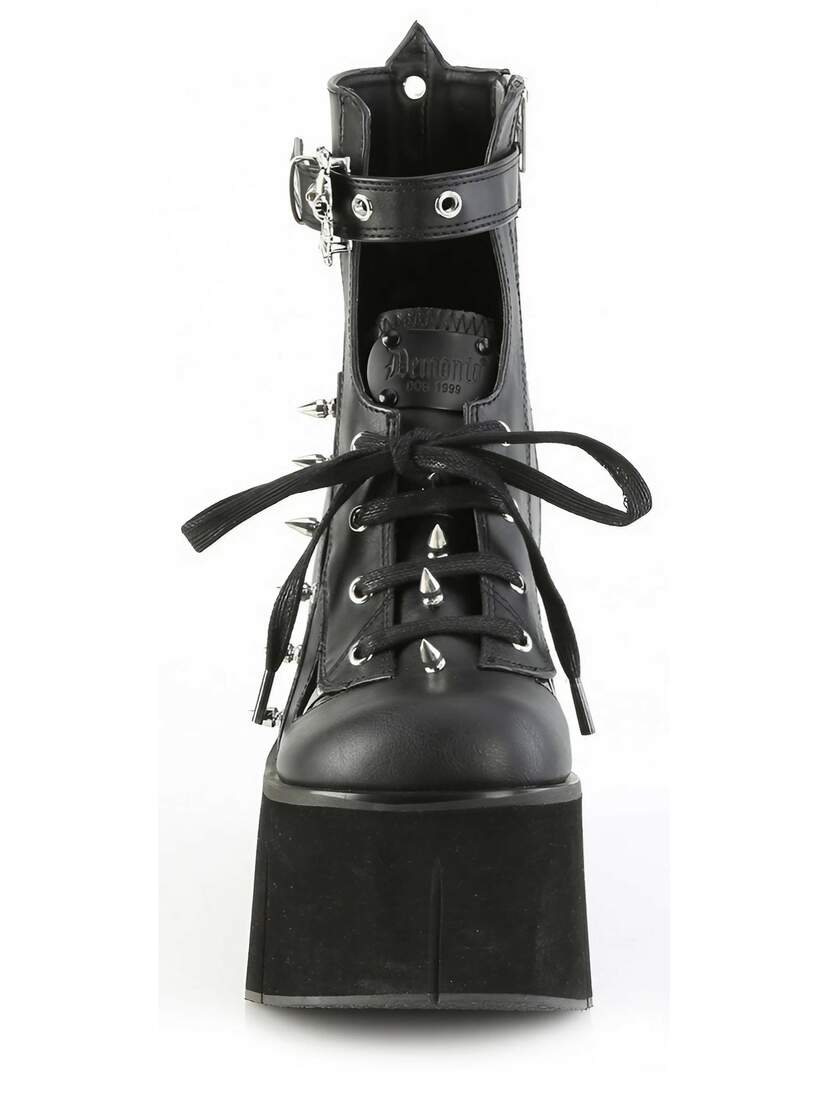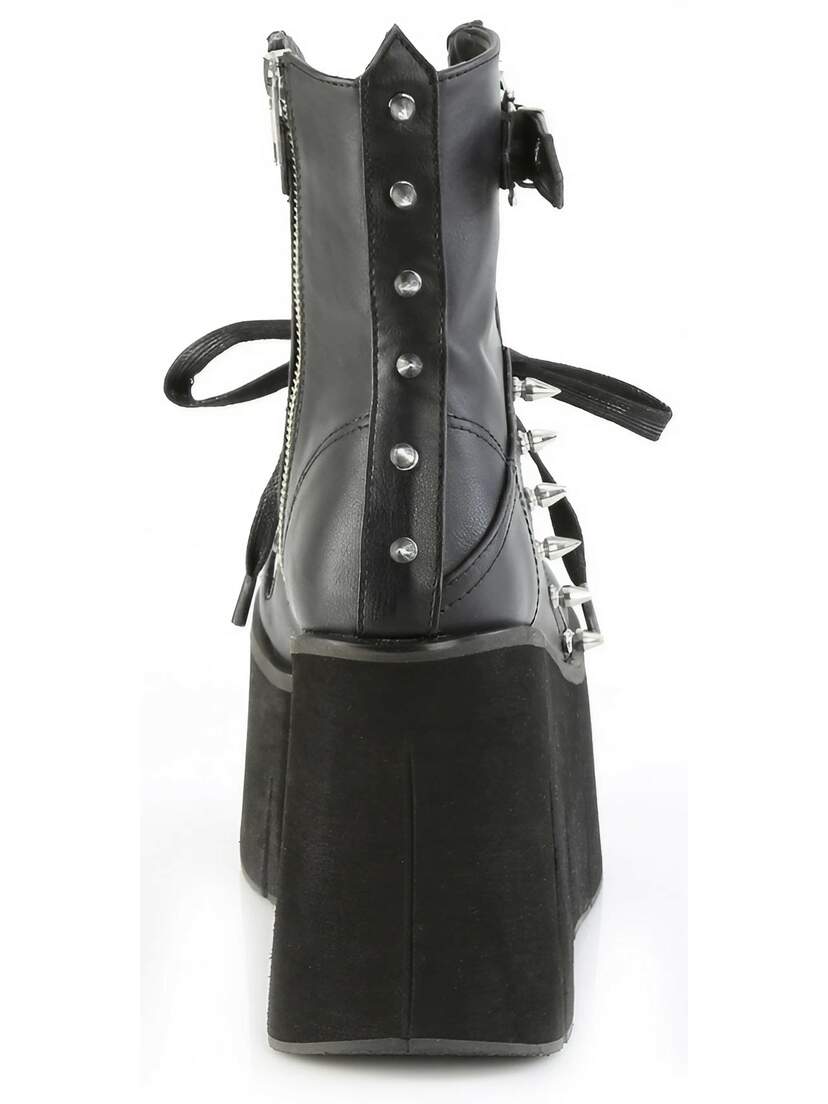 Kera-150 Platform Boots
Elevate your style to new heights with the Demonia Kera-150 platform boots. Crafted from black vegan leather, these ankle boots are a bold statement in alternative fashion.
4 1/2 inch tall platform

With an impressive 4 1/2-inch tall platform, the Kera-150 ensures you stand out from the crowd. This substantial elevation not only adds a commanding presence to your overall stature but also serves as a bold fashion statement.

What sets the Kera-150 apart is its attention to detail. The top skull buckle strap not only adds a rebellious edge but also serves as a distinctive focal point. Metal spike stud details further enhance the boot's edgy aesthetic, making it a standout piece in your footwear collection.