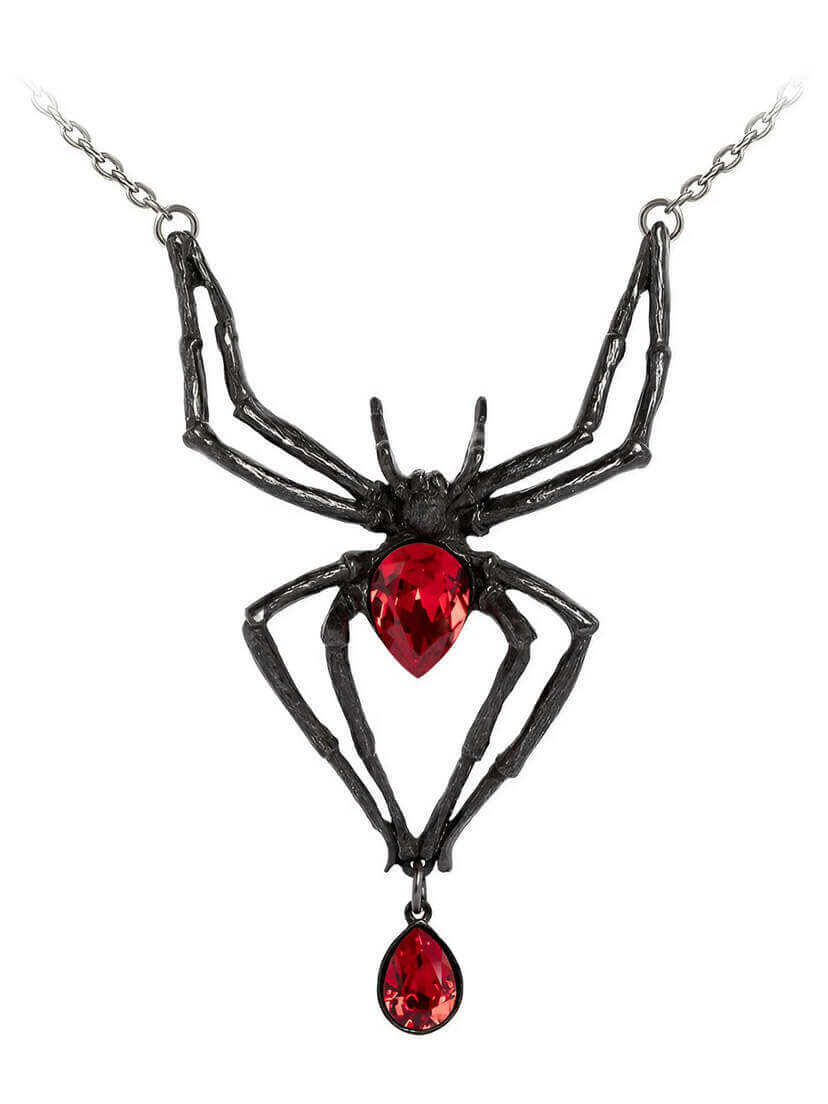 Black Widow Necklace
A captivating masterpiece designed for Gothic aficionados and those who appreciate the macabre beauty of arachnids. This striking pendant, crafted from blackened pewter, is adorned with glistening red Austrian crystals, adding a touch of elegance to its dark charm.
Red Austrian crystals

The Black Widdow Spider Necklace exudes a sense of enigmatic allure through its exquisite details, including the stunning red crystals adorning its abdomen and the delicate red crystal droplet that gracefully hangs from its hind legs.

The Black Widdow necklace draws inspiration from the infamous black widow spider, celebrated for its unique and striking appearance. With approximate dimensions of 2.68" in width, 4.33" in height, and a depth of 0.79", this pendant is a bold statement piece that demands attention. The split chain, measuring approximately 15.5" in total length, ensures a comfortable fit for a variety of neck sizes.