JUST IN
Within the last 30 days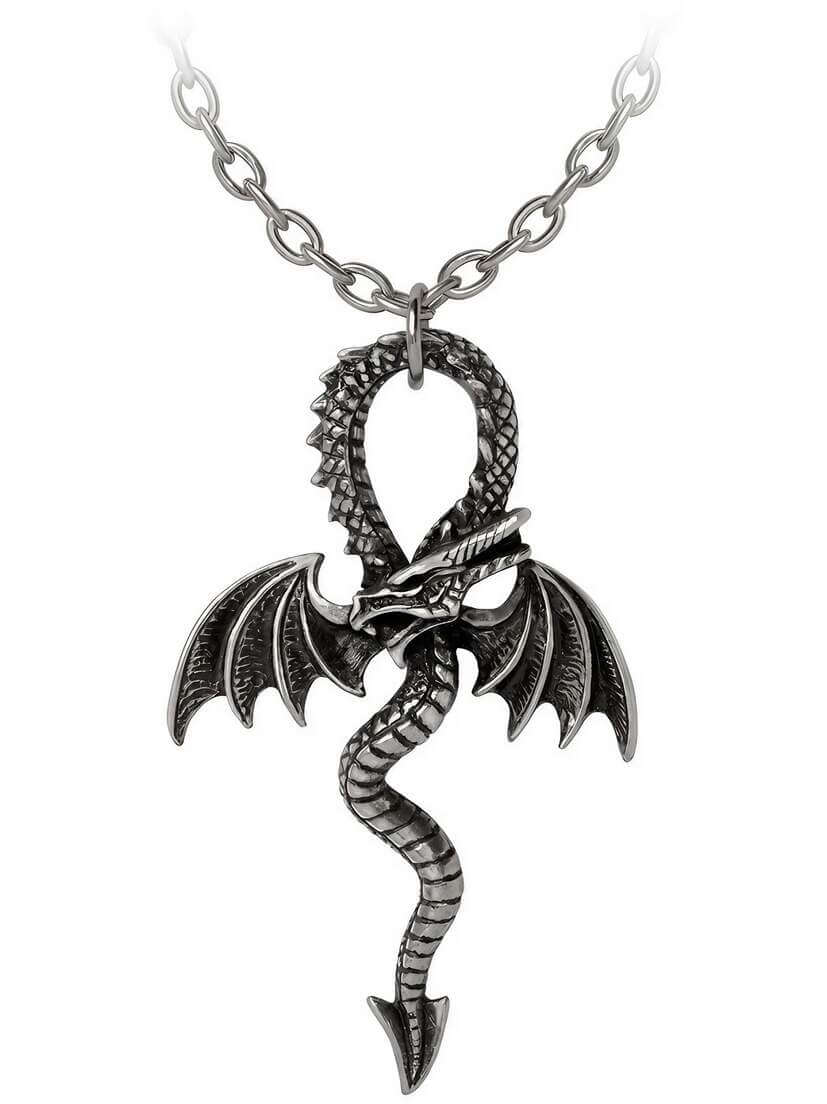 Drankh Pendant Necklace
Dive into the realm of mysticism and power with the Drankh Pendant. Crafted in fine English pewter, this pendant features the awe-inspiring fusion of a dragon forming the shape of an ankh, creating a truly unique and captivating piece of artistry.
Egyptian ankh

The Drankh Pendant is an extraordinary embodiment of ancient symbolism and mythical grandeur. At its heart lies the Egyptian ankh, revered for its representation of eternal life and enduring significance.
Winged Dragon pendant

This ankh is unlike any other, as it emerges from the powerful wings of a medieval dragon. This dragon, with its rich medieval legacy, carries the weight of legends and folklore, symbolizing strength, courage, and an enduring sense of magic.

The Drankh Pendant is not just a necklace; it's a symbol of enduring power, mysticism, and the seamless fusion of two ancient and mythical worlds.
Approximate Dimensions: Width 0.74" x Height 2.24" x Depth0.31"
Chain Length: Pendant hangs from a nickel-free chain with clasp fastener. Trace chain, approx. measuring 20" total