JUST IN
Within the last 30 days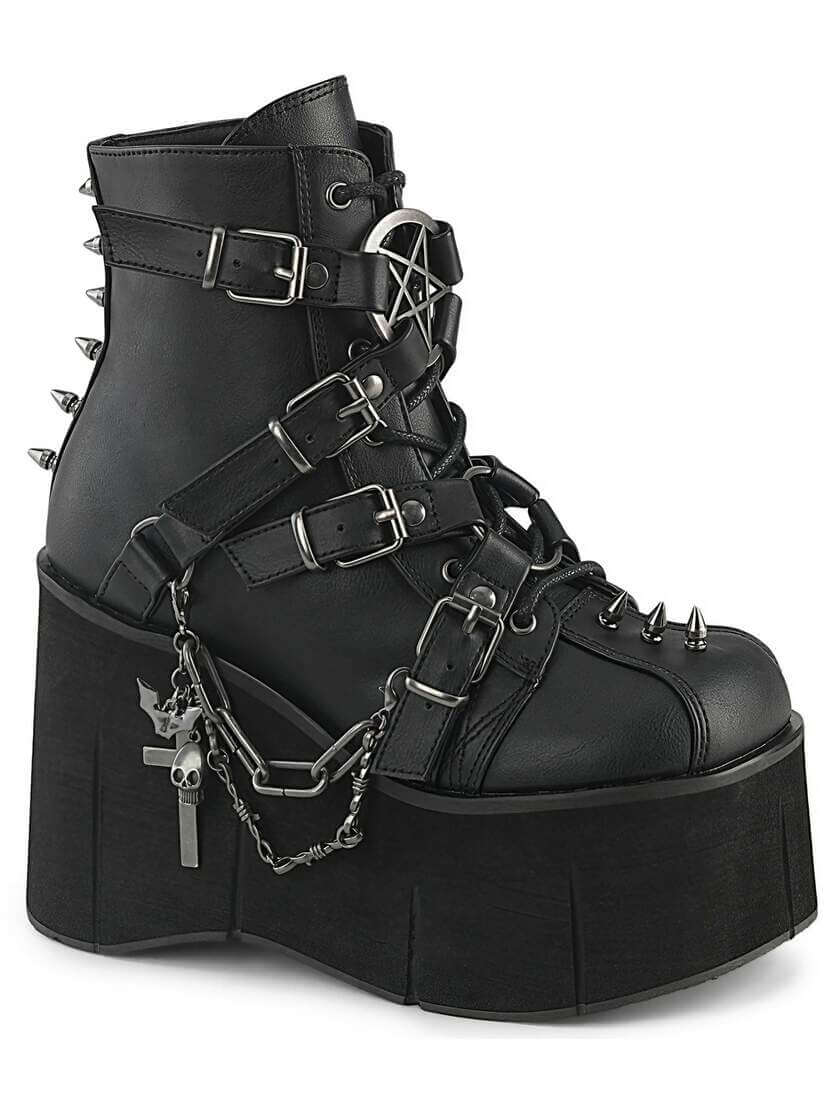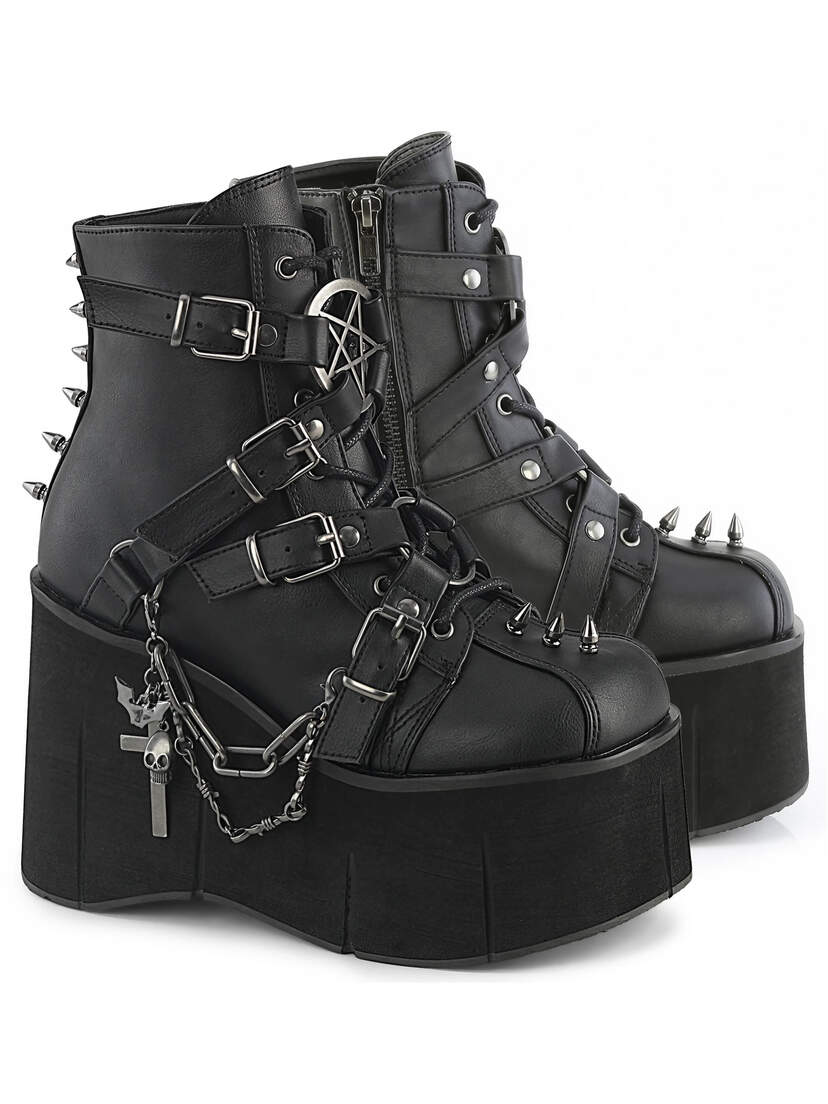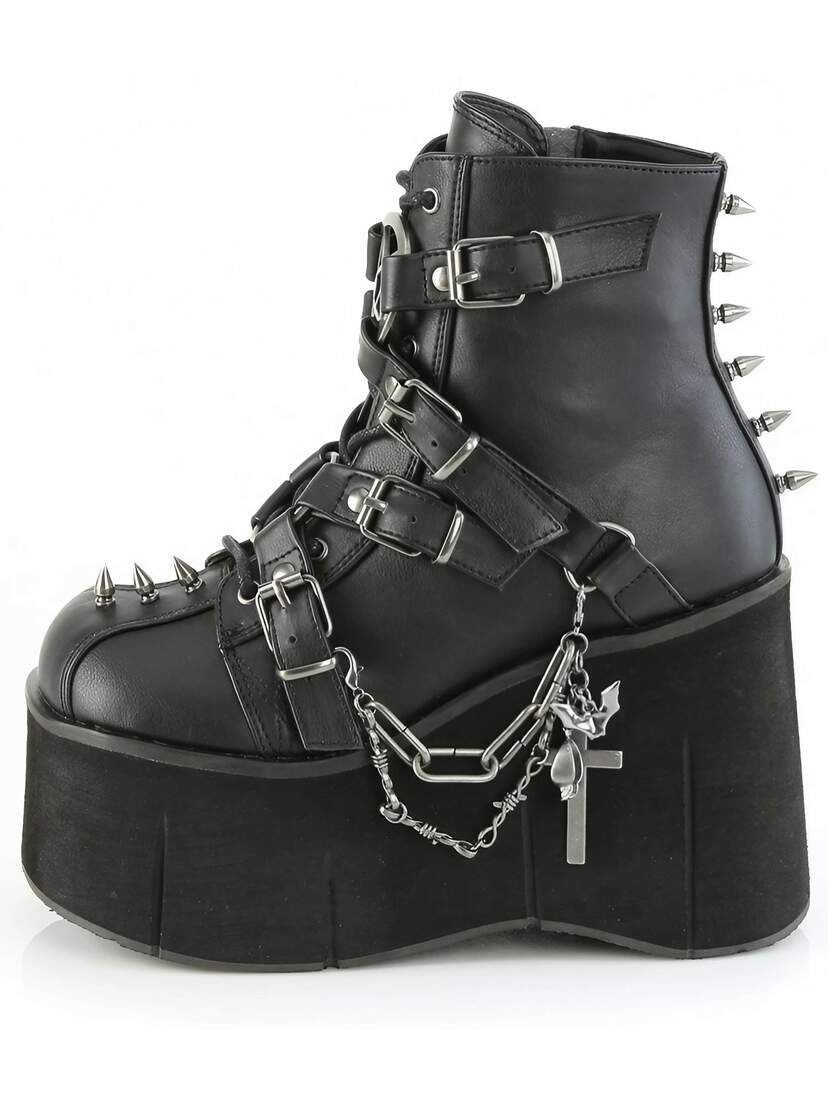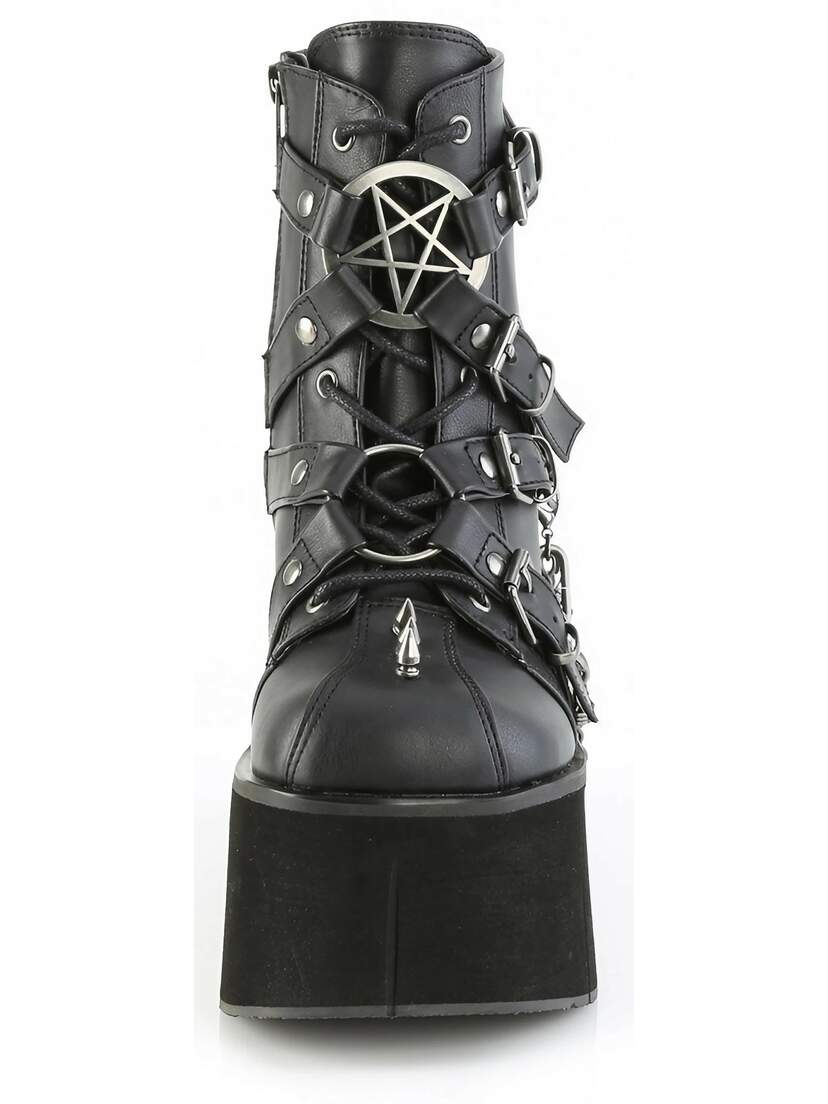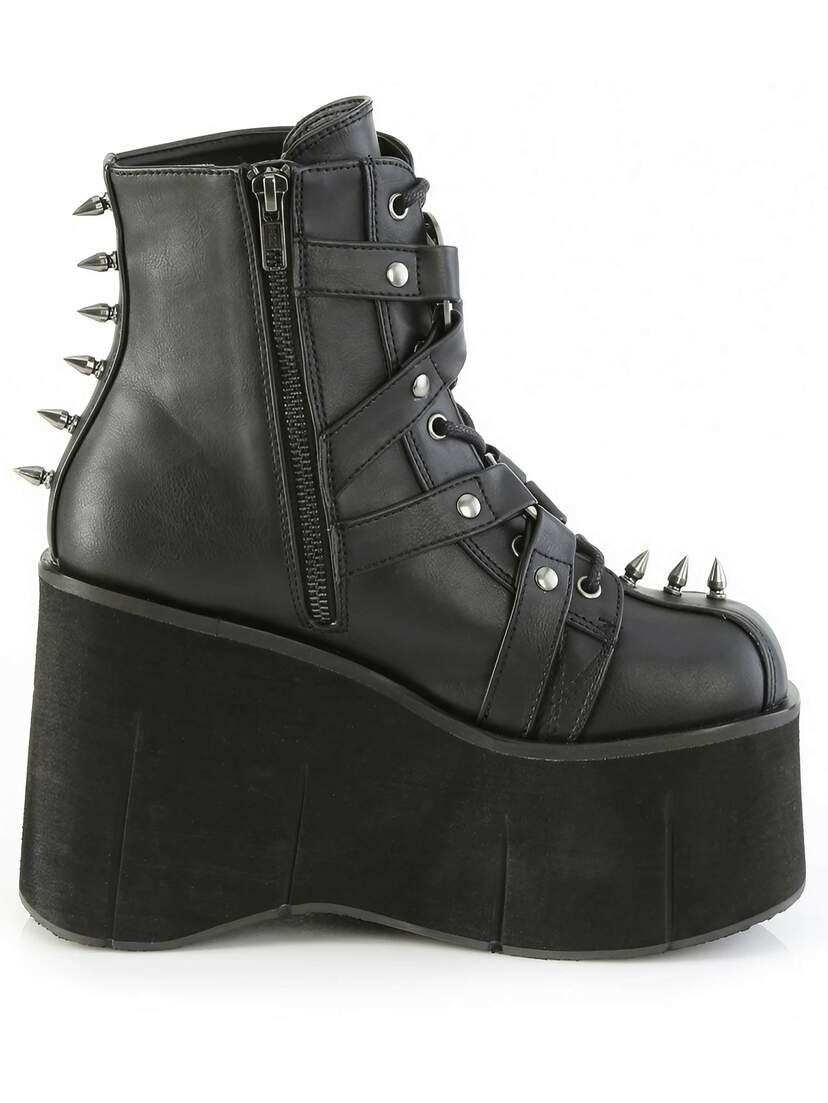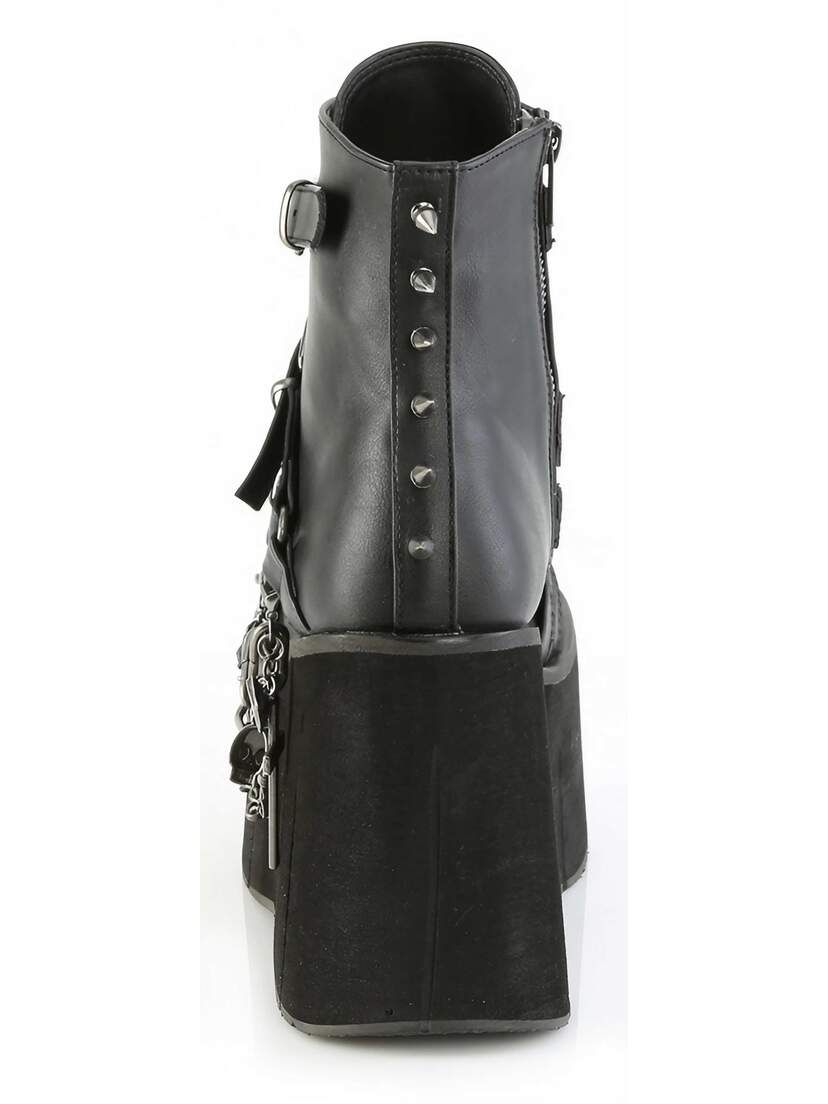 KERA-68 Pentagram Platform Boots
The KERA-68 is designed to be your ultimate expression of alternative fashion. Crafted in striking black vegan leather, these boots are a powerful combination of style and attitude.
4 1/2" platform

The KERA-68 boasts a 4 1/2 inch tall platform that not only adds height but also a sense of empowerment to your look. The lace-up front ensures a secure fit and provides an edgy touch, while the inner side metal zip closure ensures convenience.

What truly sets the KERA-68 apart are the captivating details that adorn these boots. They feature a front harness strap with pentagram and O-ring centers, embodying gothic aesthetics and symbolism. The metal spike studs add an element of rebellion, and the hanging double chain and charm details give them a distinctive, eye-catching appearance.