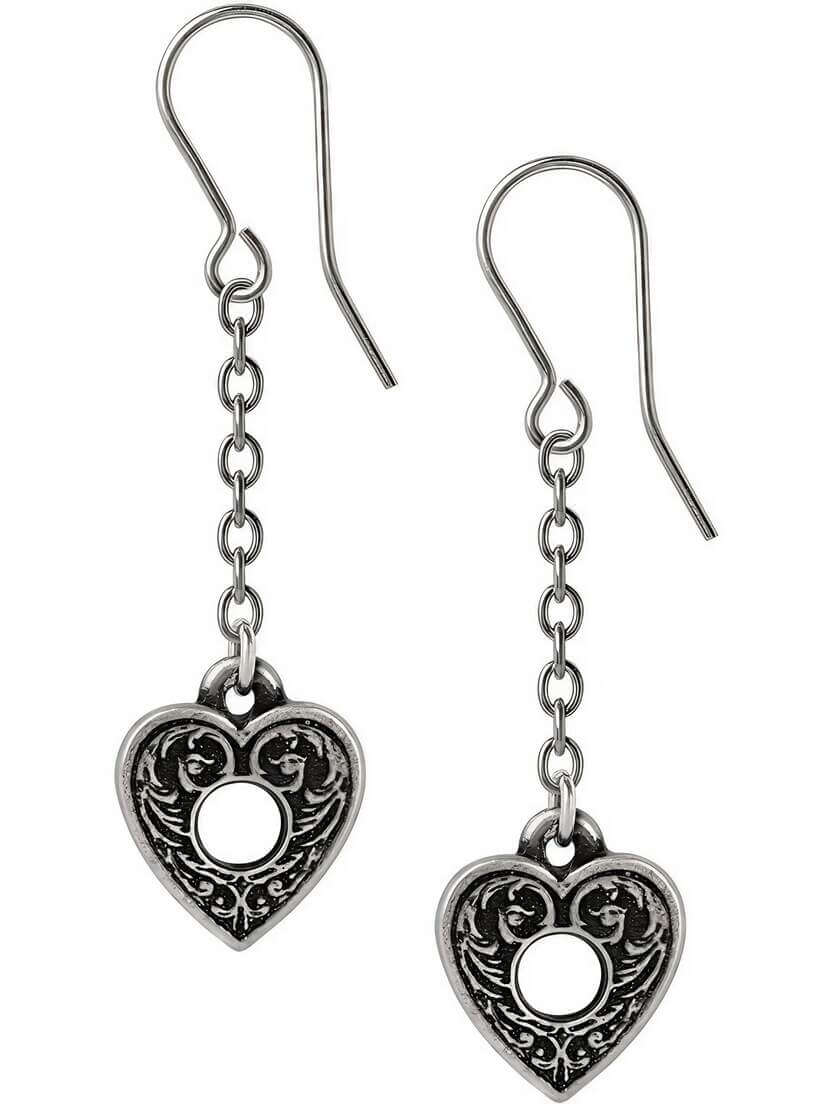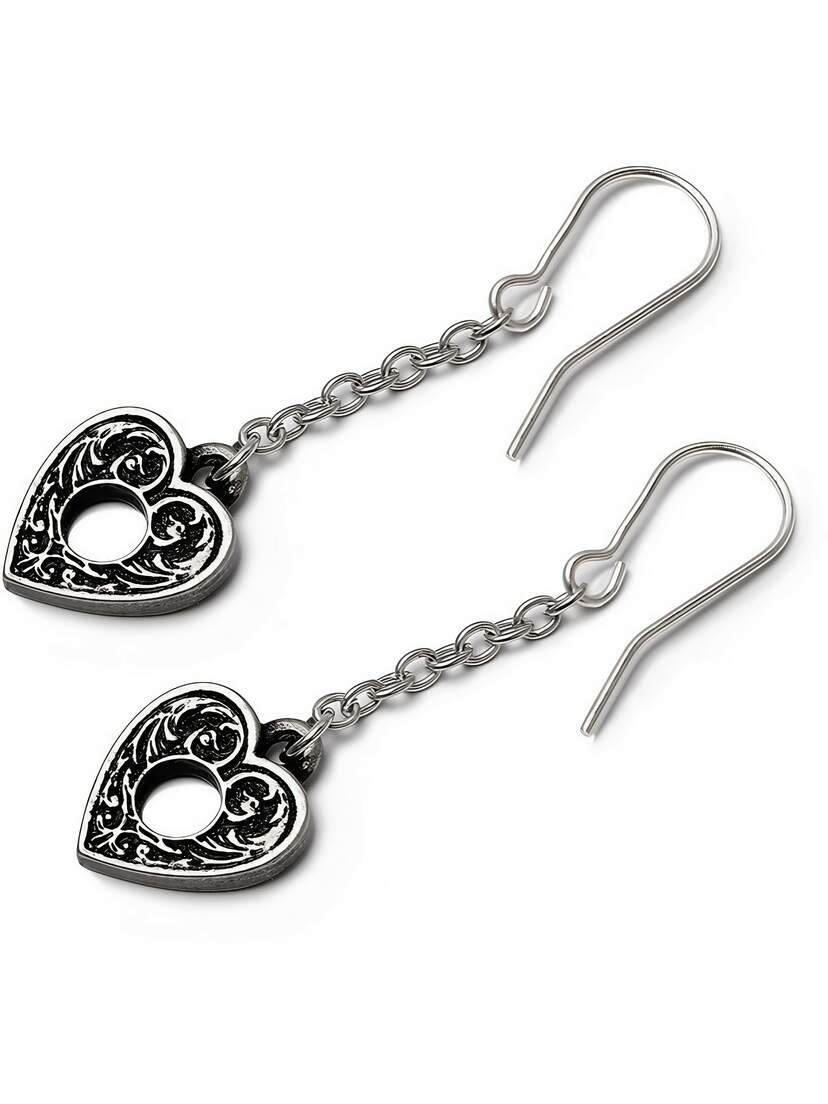 Planchette Earrings
The Planchette Earrings offer a captivating journey into the supernatural, drawing inspiration from the enigmatic world of the Ouija board.
Ouija board Earrings

Each earring features a delicately etched planchette, a tool used in Ouija board sessions to communicate with the other side. Whether you're a dedicated follower of the Ouija or simply drawn to the allure of the supernatural, these earrings allow you to carry a piece of that mystique with you.

Wearing the Planchette Earrings is an invitation to explore the darker and more mysterious facets of your style. They make a bold statement, serving as a conversation starter and a symbol of your fascination with the mystical.
Approximate Dimensions: Width 0.51" x Height 2.01" x Depth 0.16"