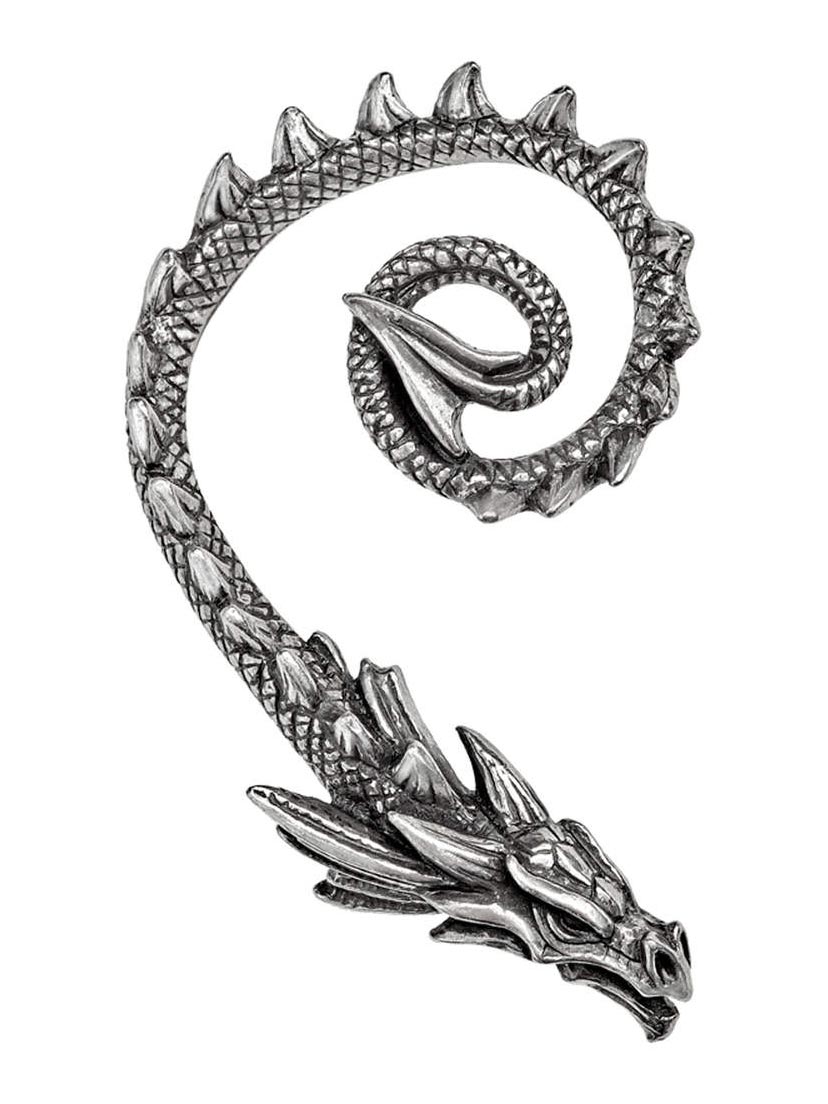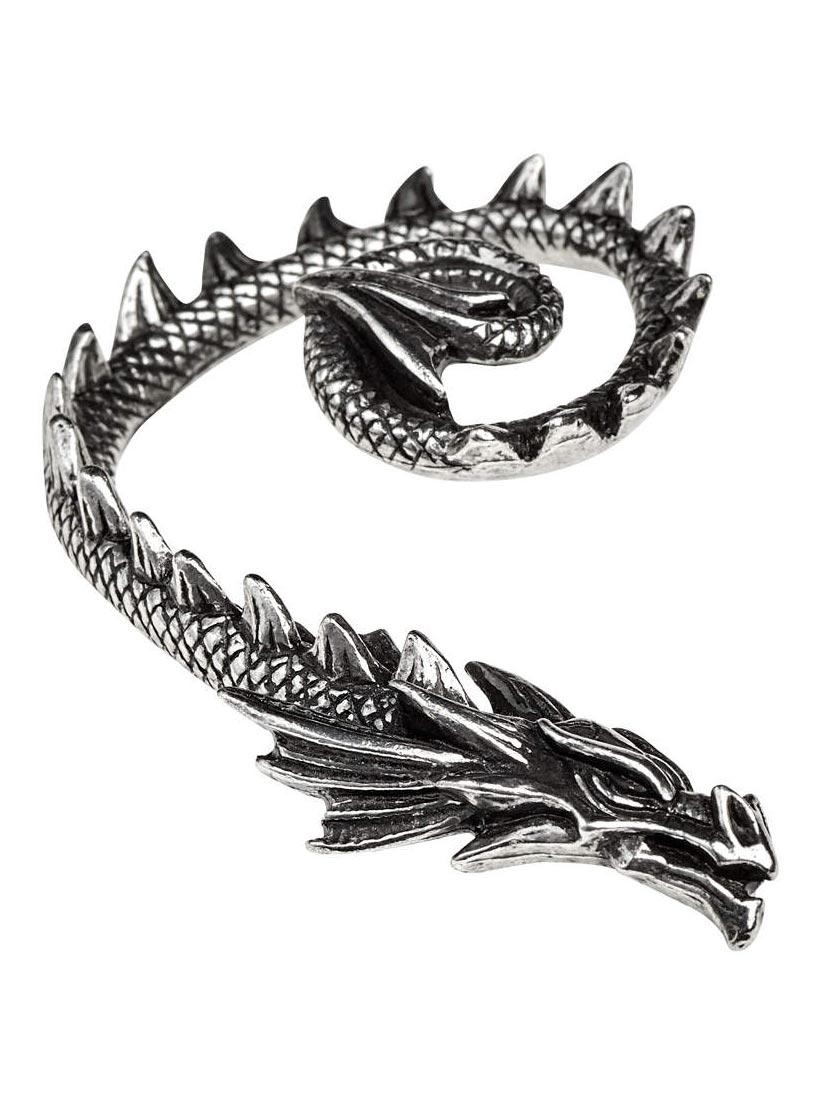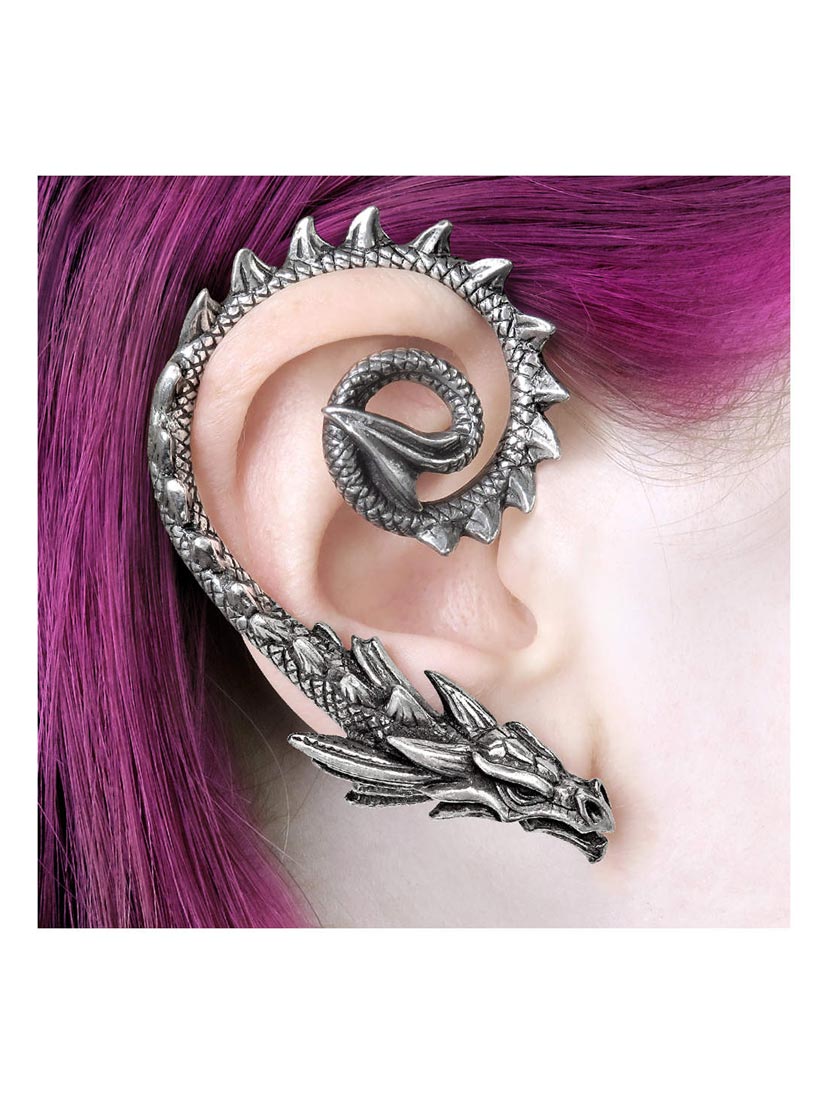 Ostrogoth Dragon Ear Wrap
A beautifully crafted ear wrap, the Ostrogoth Dragon gently wraps it's self around the wearers ear. Made from polished fine English pewter this ear wrap has a surgical steel post that keeps the dragon firmly attached to your ear.
Dragon ear wrap
Fine English Pewter
Height 2.8" x Width 1.73 " x Depth 0.67"
For the right ear.