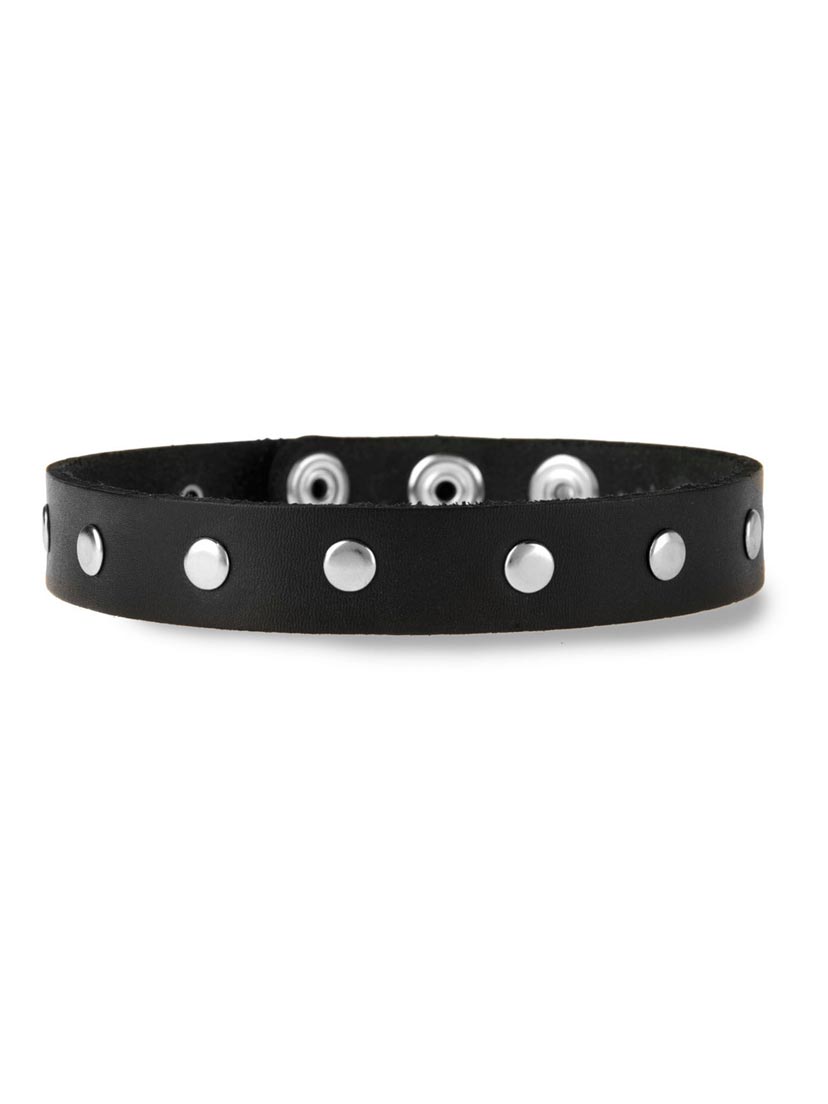 Classic Rivet Choker
Available exclusively from Rivithead.com, This black leather choker is a true embodiment of edgy style and rebellious flair. Crafted with meticulous attention to detail, it is a statement piece that demands attention.
The single row of polished silver rivets adorning the choker adds an instant dose of attitude and, the burnished edges of this choker are a testament to its exceptional craftsmanship and attention to detail. Meticulously finished, the edges of the leather have undergone a specialized burnishing process, resulting in a smooth, polished appearance.
To ensure a secure and comfortable fit, the Classic Rivet Choker features a snap closure on the back. The snap closure offers convenience and ease of use, allowing you to effortlessly fasten and remove the choker.
Black leather
Rvets
Snap closure
Made in the USA