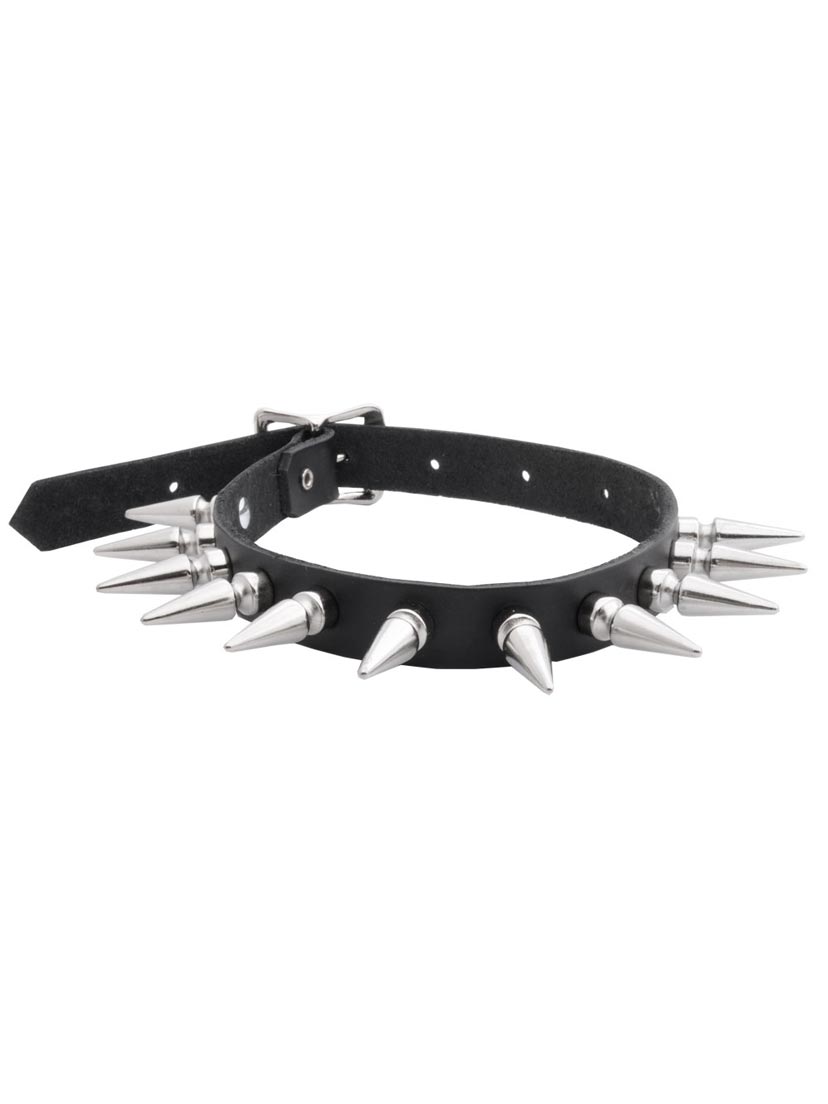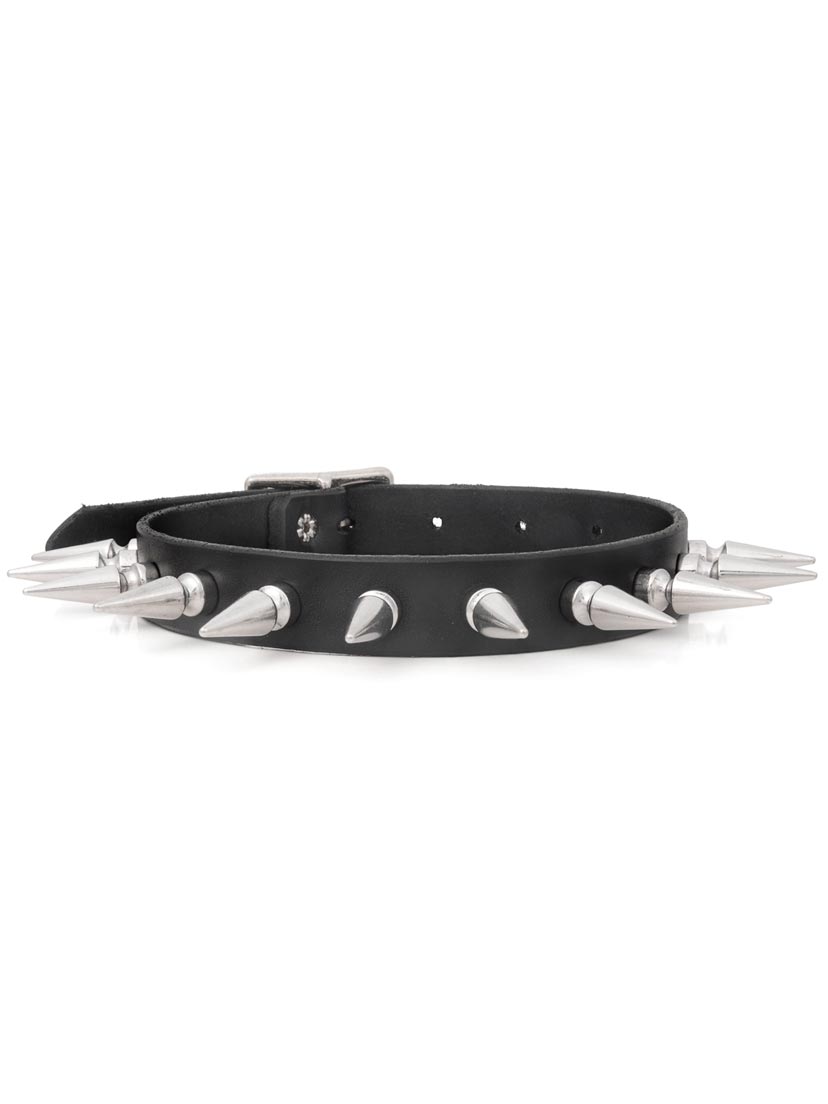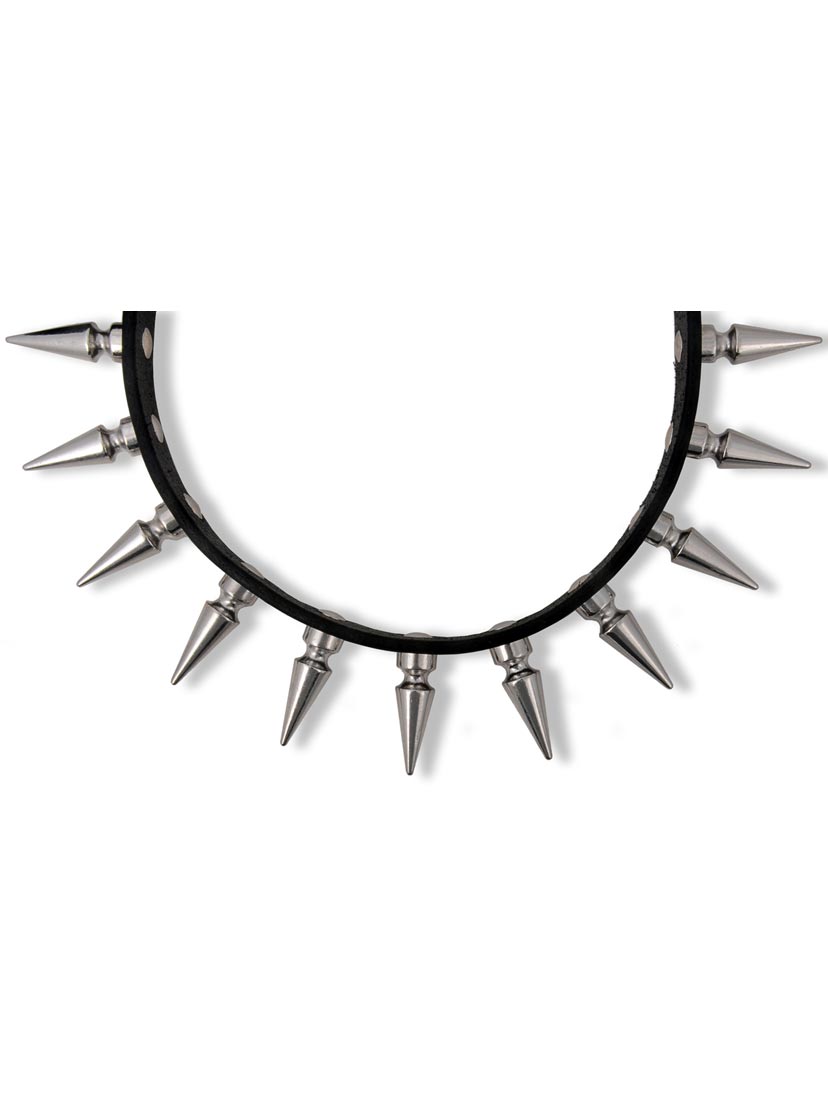 Large Spiked Leather Choker
1 1/8 Inch Spiked Leather Choker
This exceptional punk rock accessory is meticulously handcrafted from real leather, ensuring unmatched quality and durability. Featuring a row of striking 1 1/2 inch tall silver spikes that demand attention and make a bold statement. Crafted with attention to detail, the choker boasts finished edges, showcasing the impeccable craftsmanship that sets it apart. The smooth and polished edges not only add a touch of refinement but also ensure comfort against your skin.
Securing the choker is a roller buckle at the back, offering both convenience and a secure fit. The buckle allows for easy adjustability, enabling you to find the perfect fit for your neck size and desired comfort level.
Whether you're embracing a punk rock aesthetic, edgy alternative fashion, or simply seeking to add an element of rebellion to your style, this Leather Choker is the perfect accessory. Its bold design and exceptional craftsmanship make it a must-have for those who dare to stand out from the crowd.
1 1/8 inch spike
Black
Choker
Leather
Made in the US