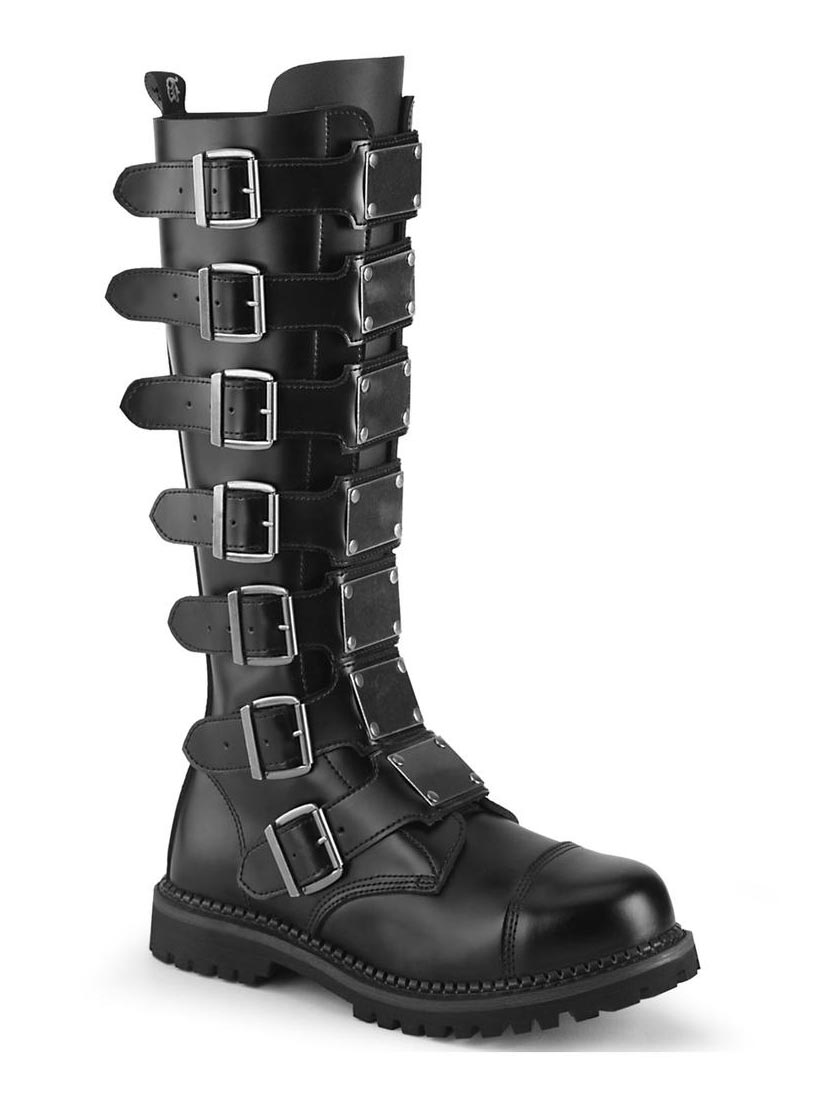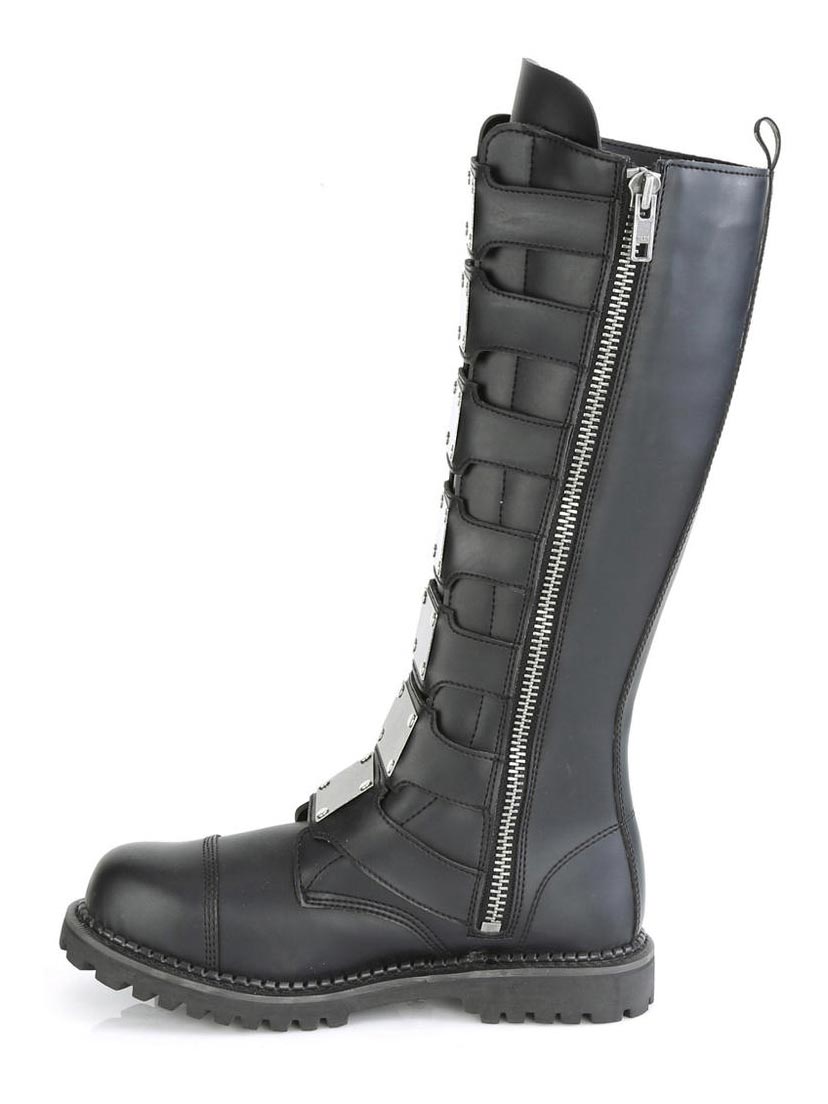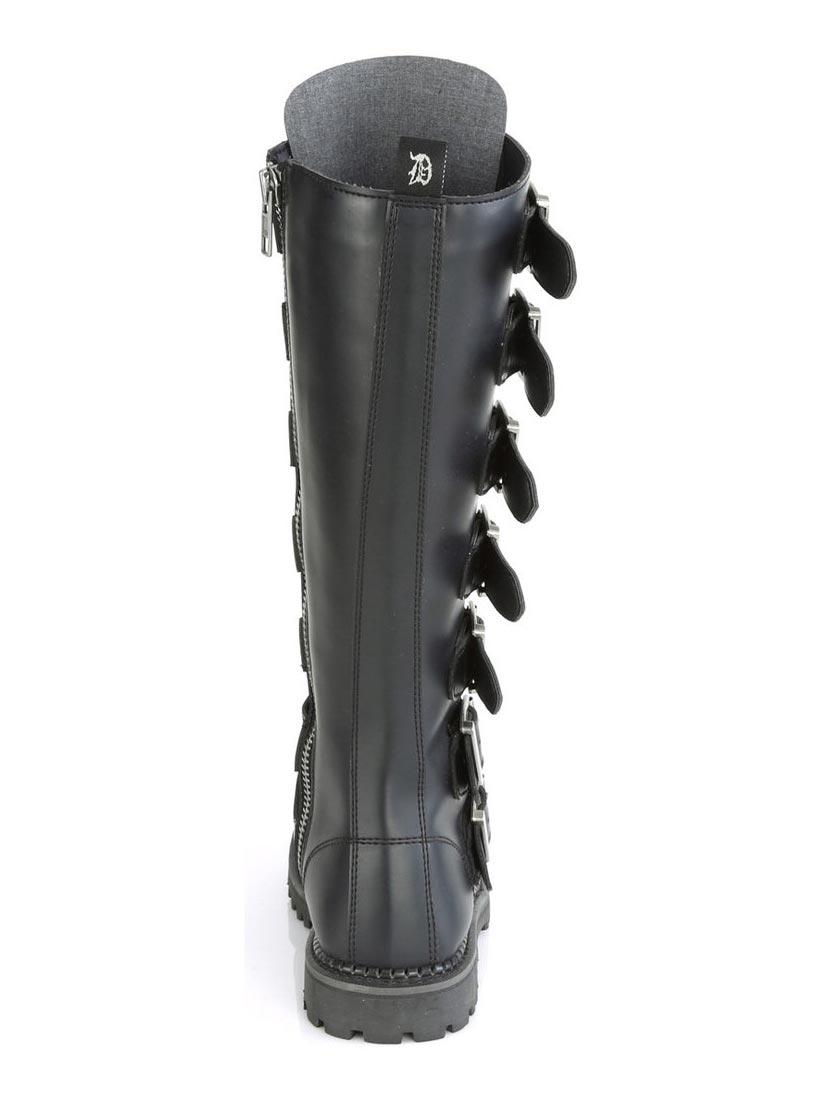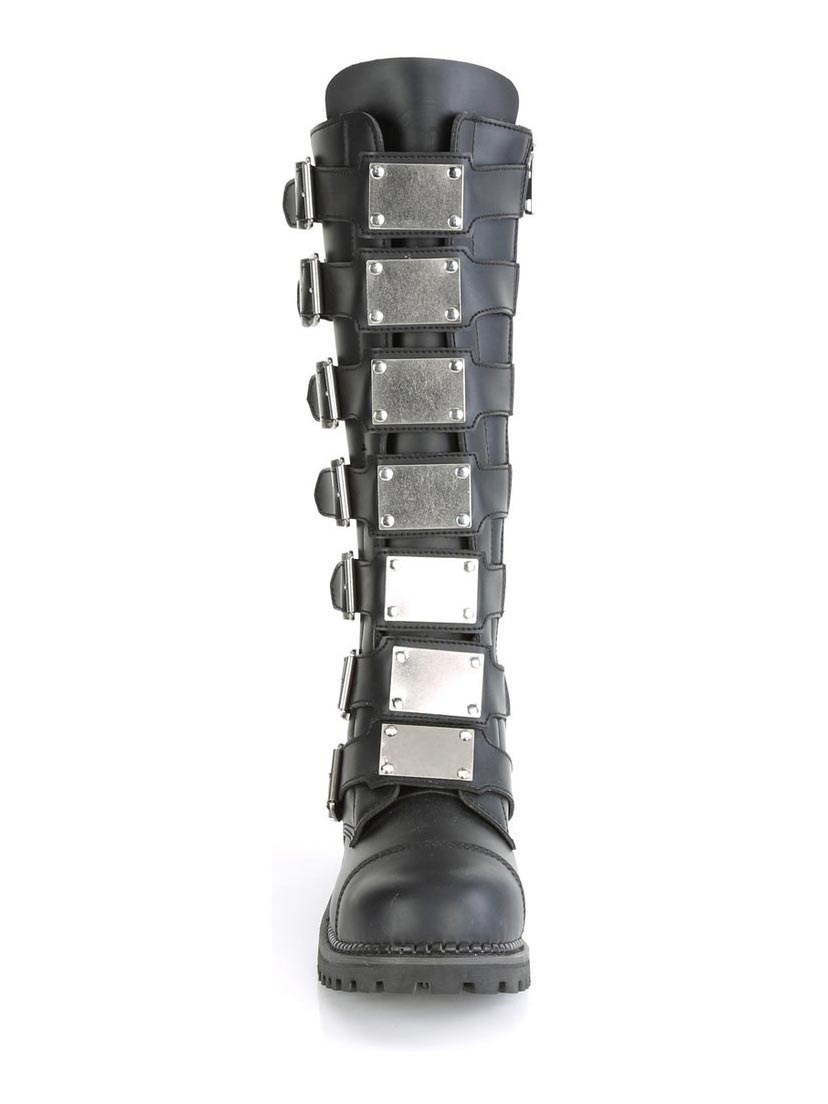 RIOT-21 Leather Combat Boots
RIOT-21 Leather Combat Boots
RIOT-21 knee high Leather Combat Boots – a symbol of relentless strength and unapologetic style.
Durable construction with real leather

Meticulously crafted from genuine leather, the RIOT-21 boots exude an air of undeniable sophistication. The rich, real leather not only lends them a sleek and polished appearance but also ensures durability that can withstand the test of time.
7 Buckle straps with metal plates

What sets these boots apart and makes them truly exceptional are the seven metal-plated roller buckle straps that adorn their exterior. These straps not only add a bold and distinctive edge to the boots but also allow for a customized fit, ensuring that your every step feels both secure and stylish.
Full inner zipper

Ease of wear is a priority, and that's why the RIOT-21 boots feature a full-length inner side zipper crafted from rugged metal. Putting them on and taking them off is a breeze, allowing you to slip into your favorite boots effortlessly.

The RIOT-21 Leather Combat Boots are not just for those who appreciate style; they are for those who demand it. Make your mark in the world with a pair of boots that speak volumes without saying a word.
7 metal plated roller buckle straps
Real leather
Steel toes
Full length inner zipper
Rubber soles