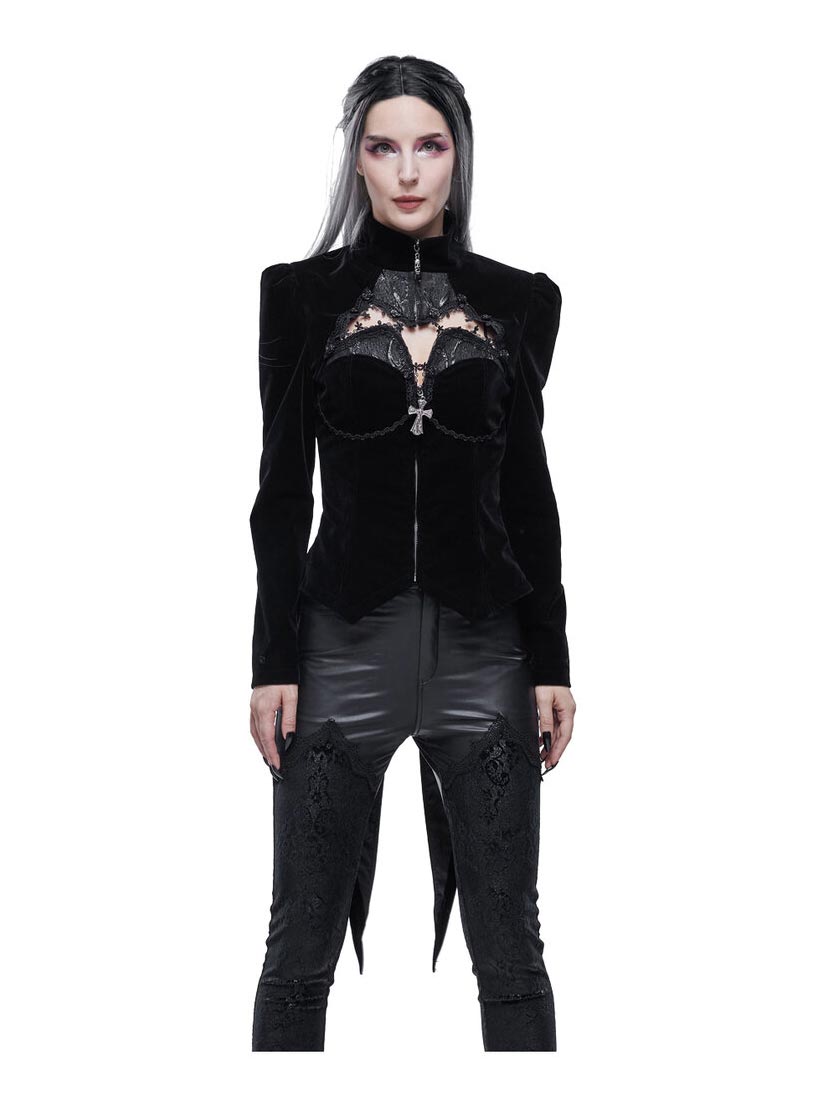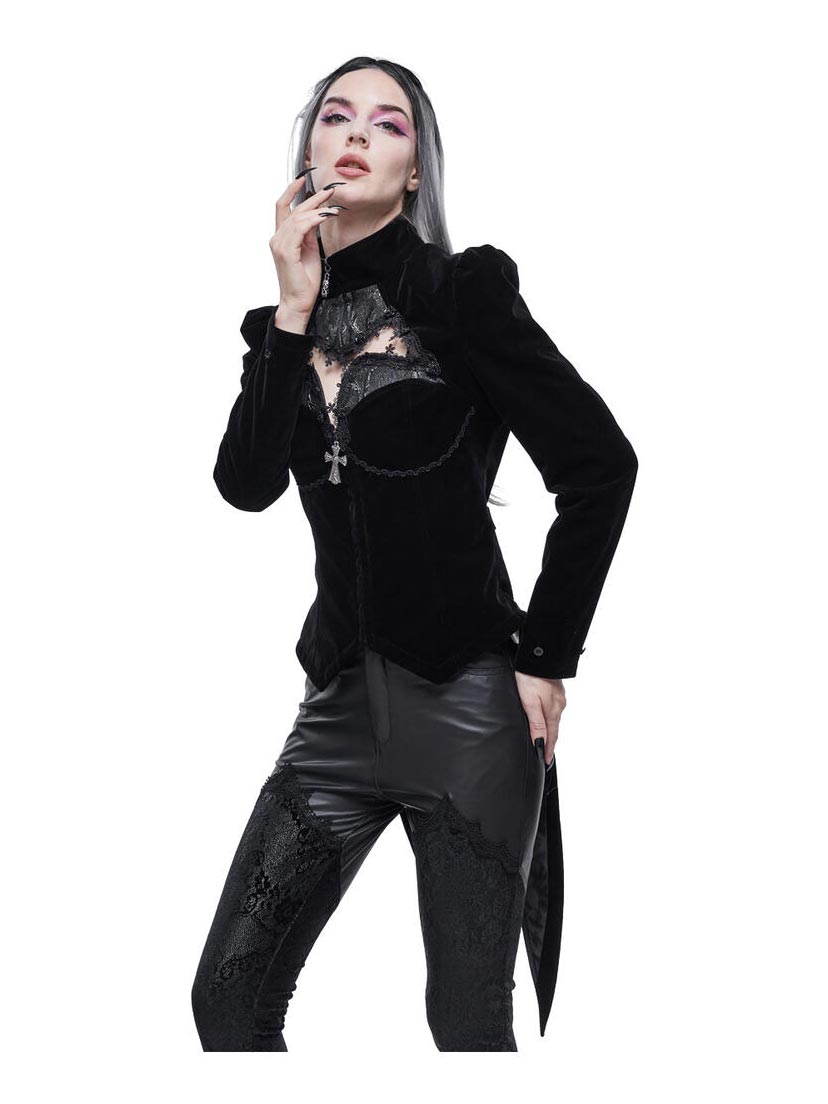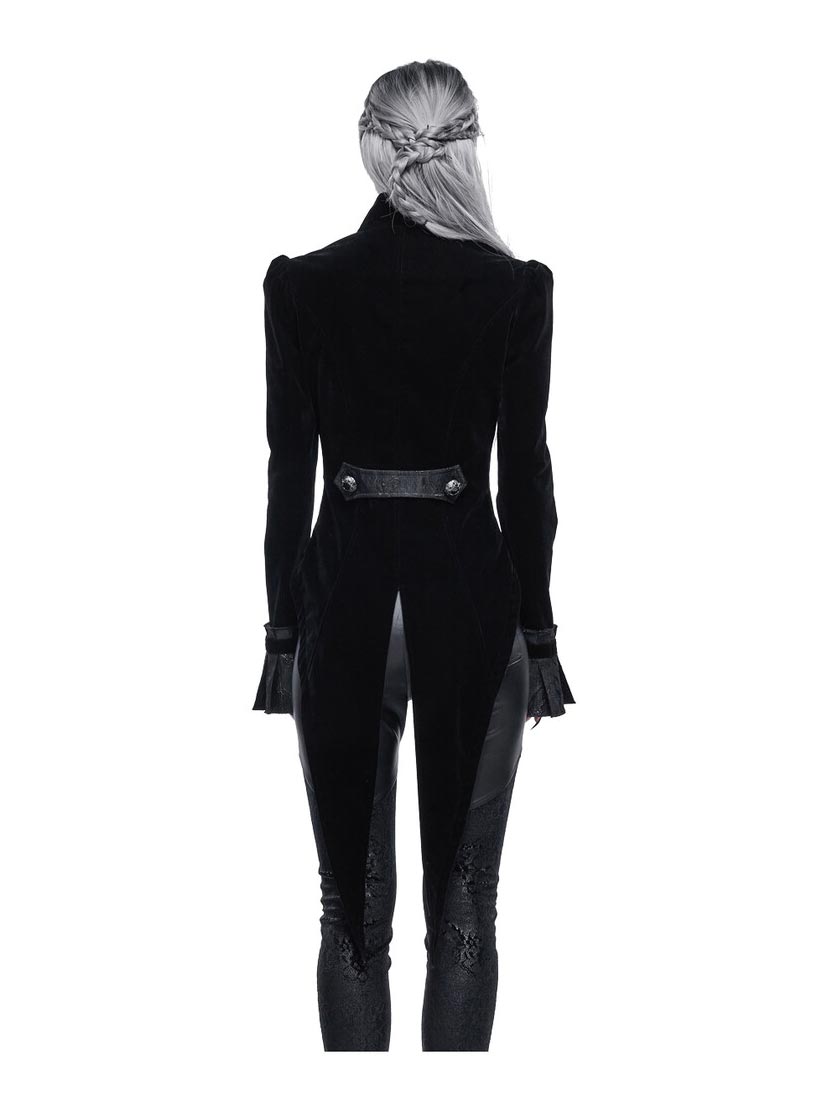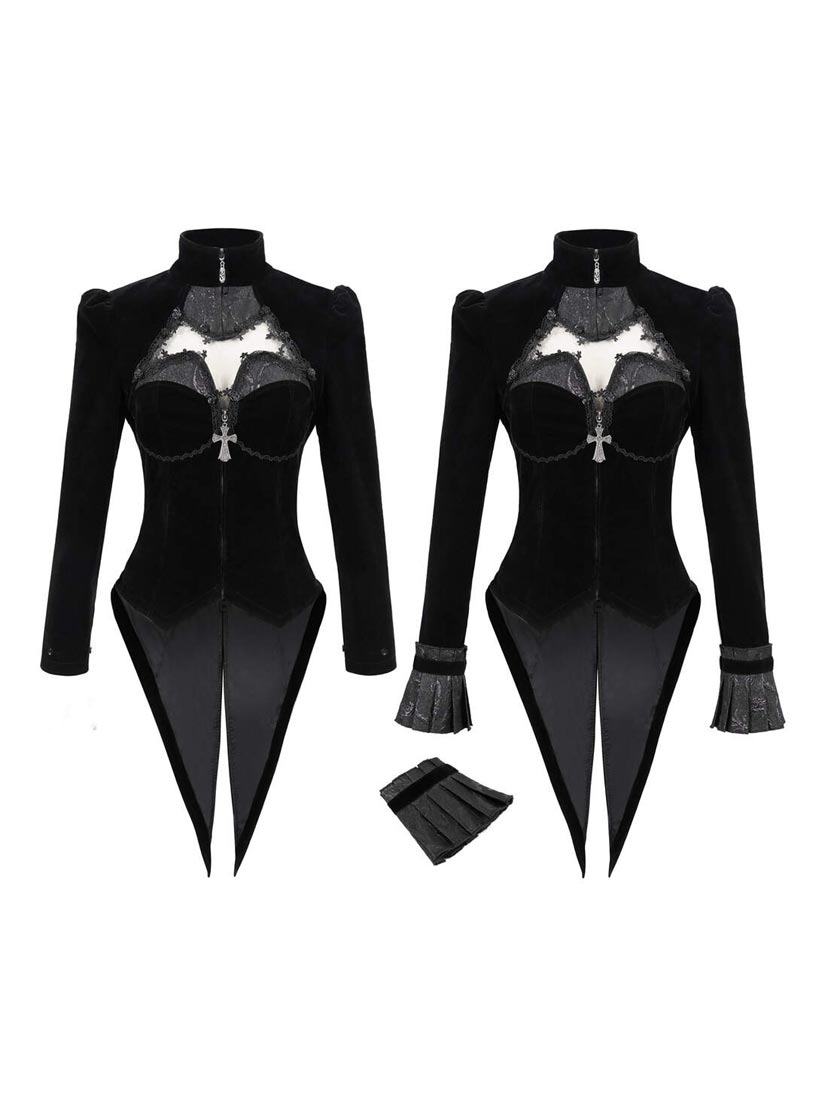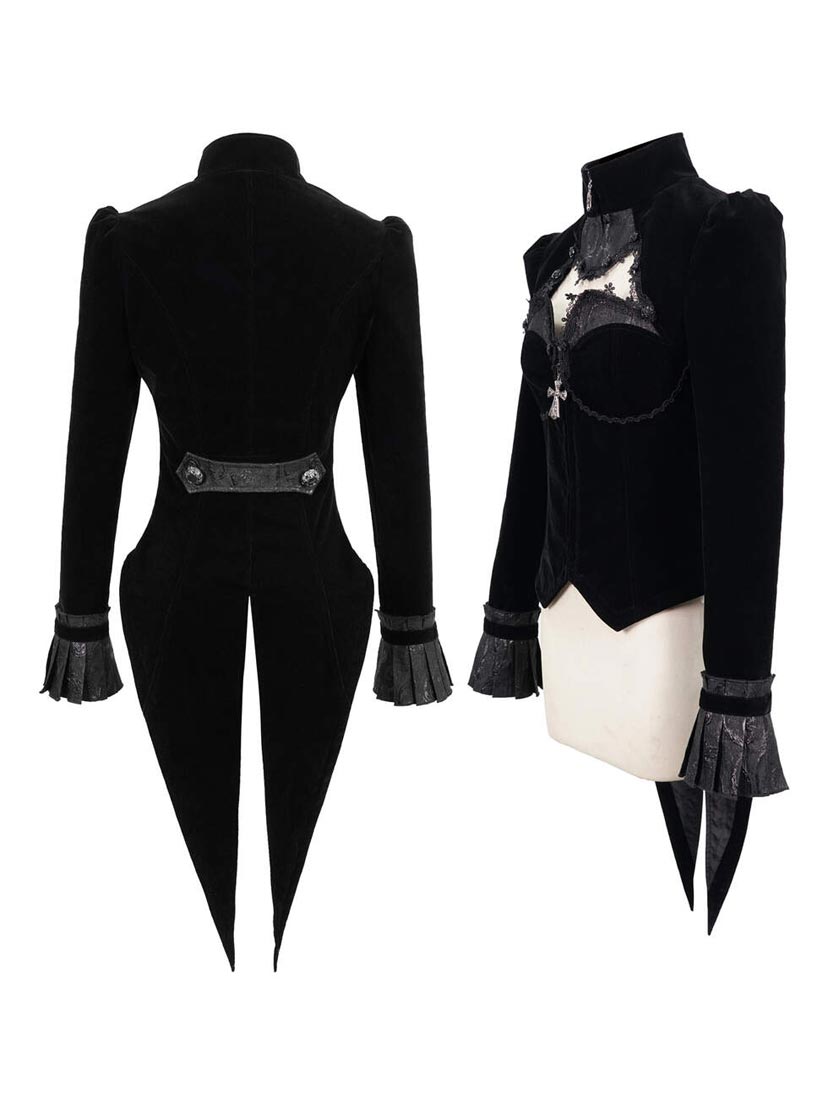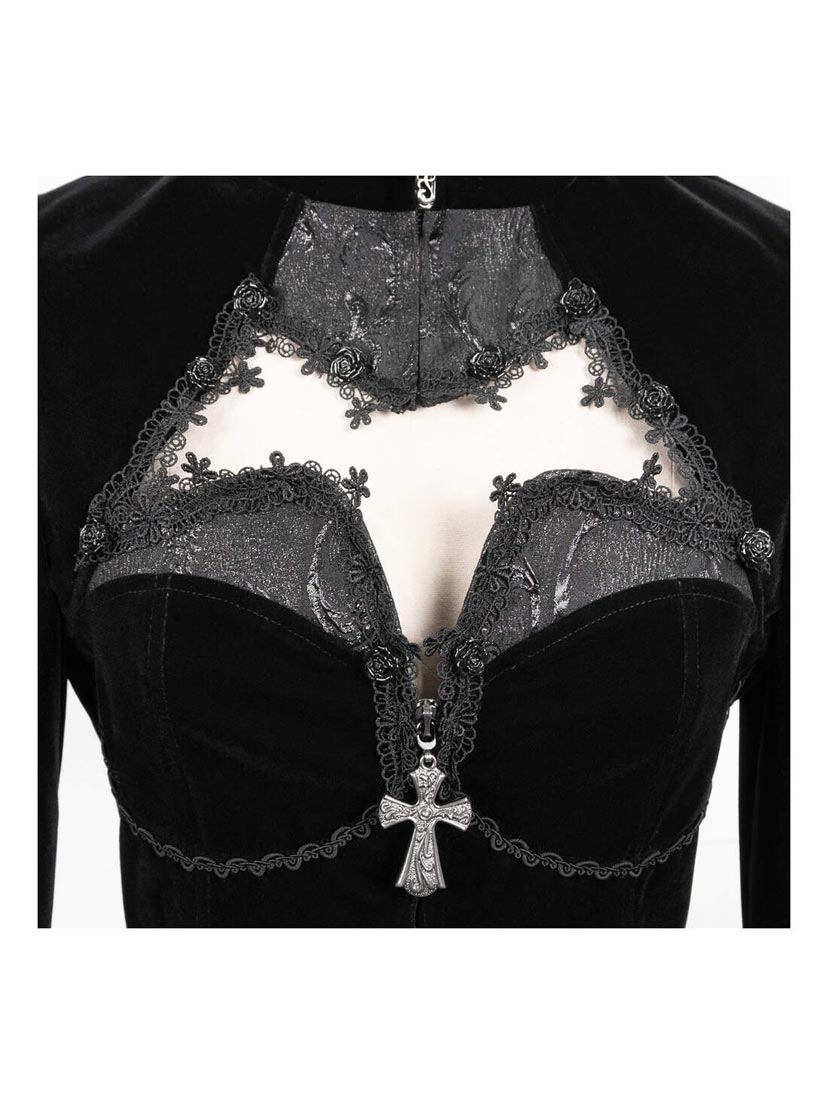 Allegra Coat
The Allegra is a dreamy black velvet women's tail coat that is sure to impress. The front of this coat zips up with a decorative cross pull and has a zip up collar. This coat also comes with removable wrist flairs giving you the option to change the look of the coat.
Whether you're attending a formal event or simply want to add a touch of drama to your everyday look, the Allegra Coat is the perfect choice. Its unique design and luxurious materials make it a standout piece that is sure to turn heads wherever you go.
Sizing Information for: Allegra Coat
Option
Chest
Waist
Shoulder
Xtra Small
92
73
36
Small
97
78
37.25
Medium
102
83
38.5
Large
107
88
39.75
Xtra Large
112
93
41
XXtra Large
117
98
42
XXX Large
122
103
43.5
Measurements are currently in
This chart is specific for this item.