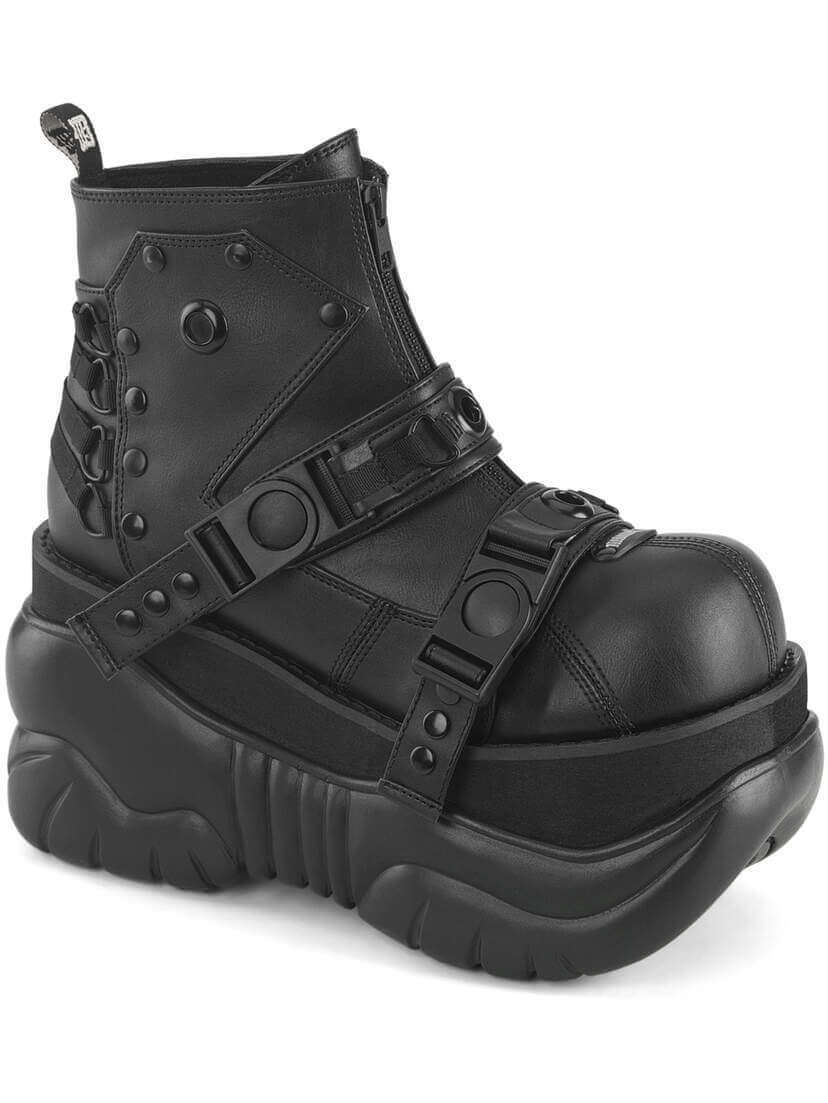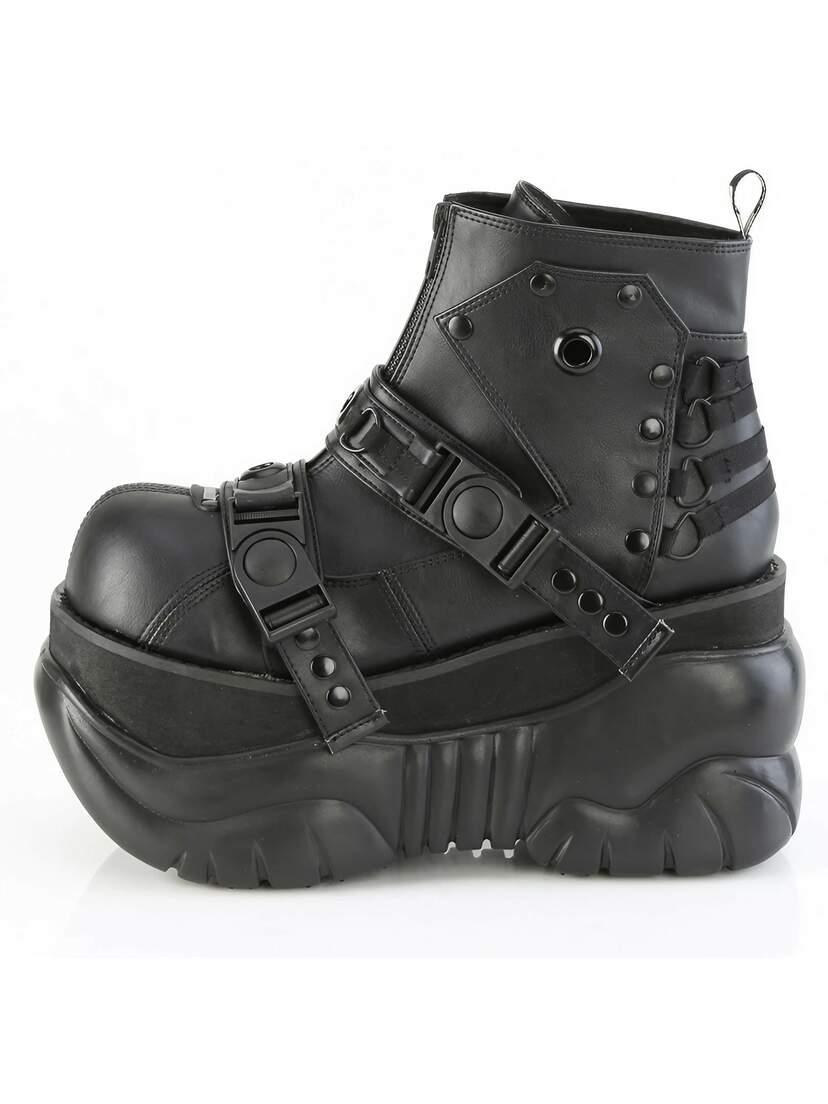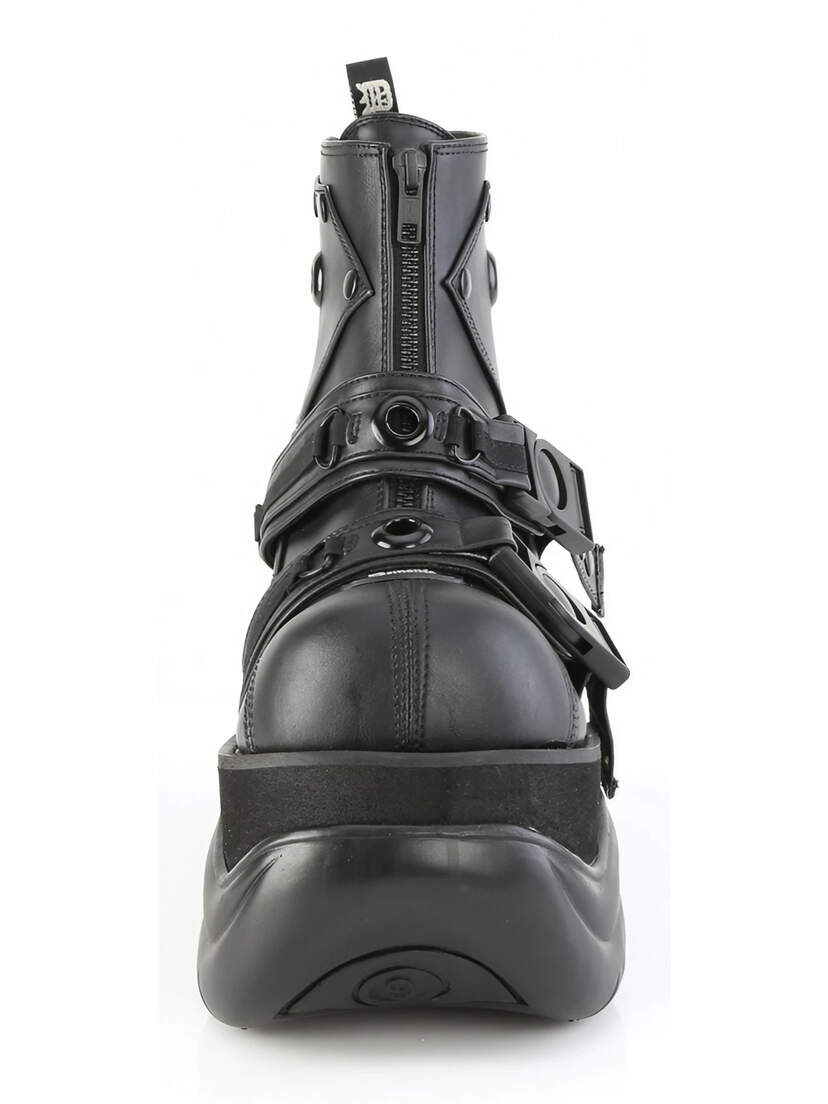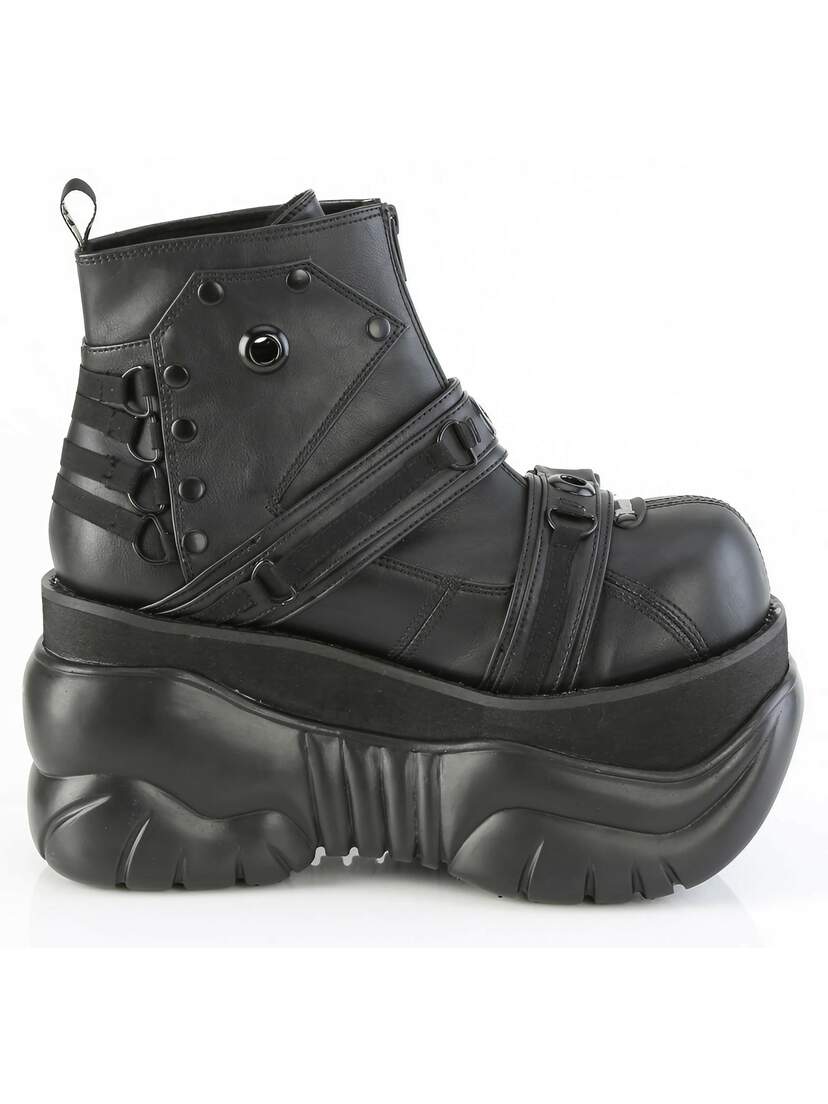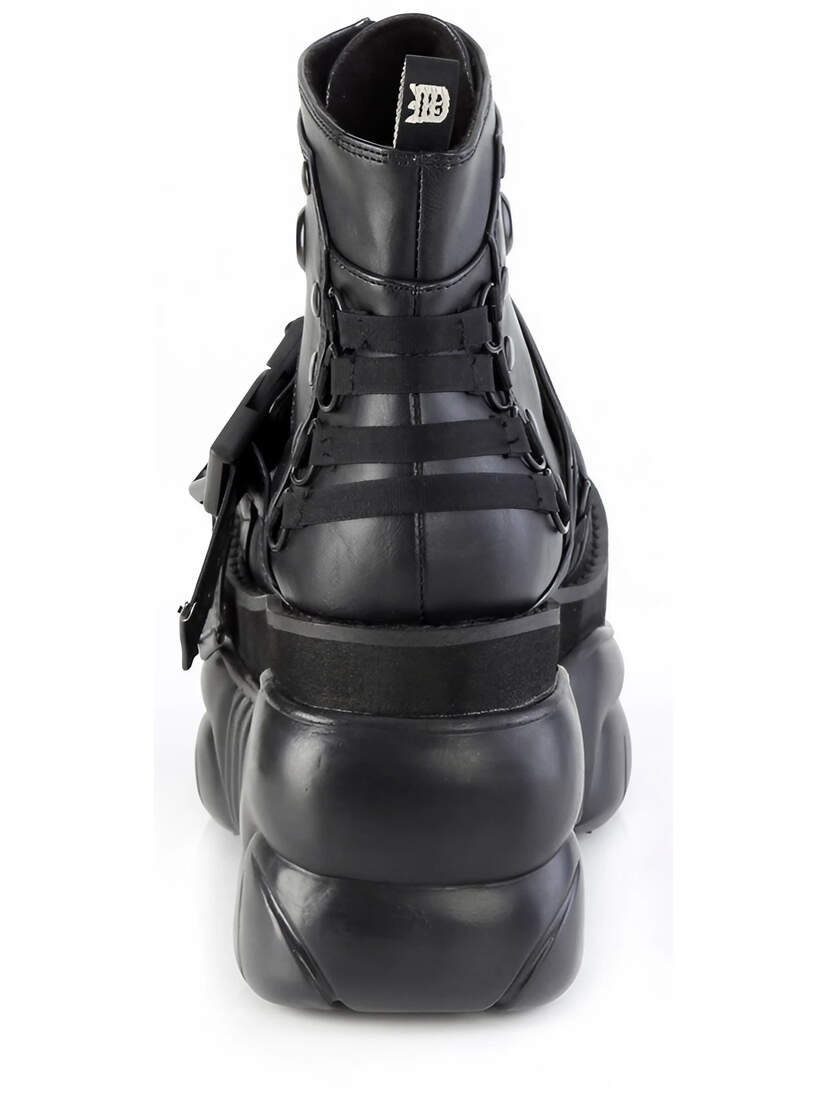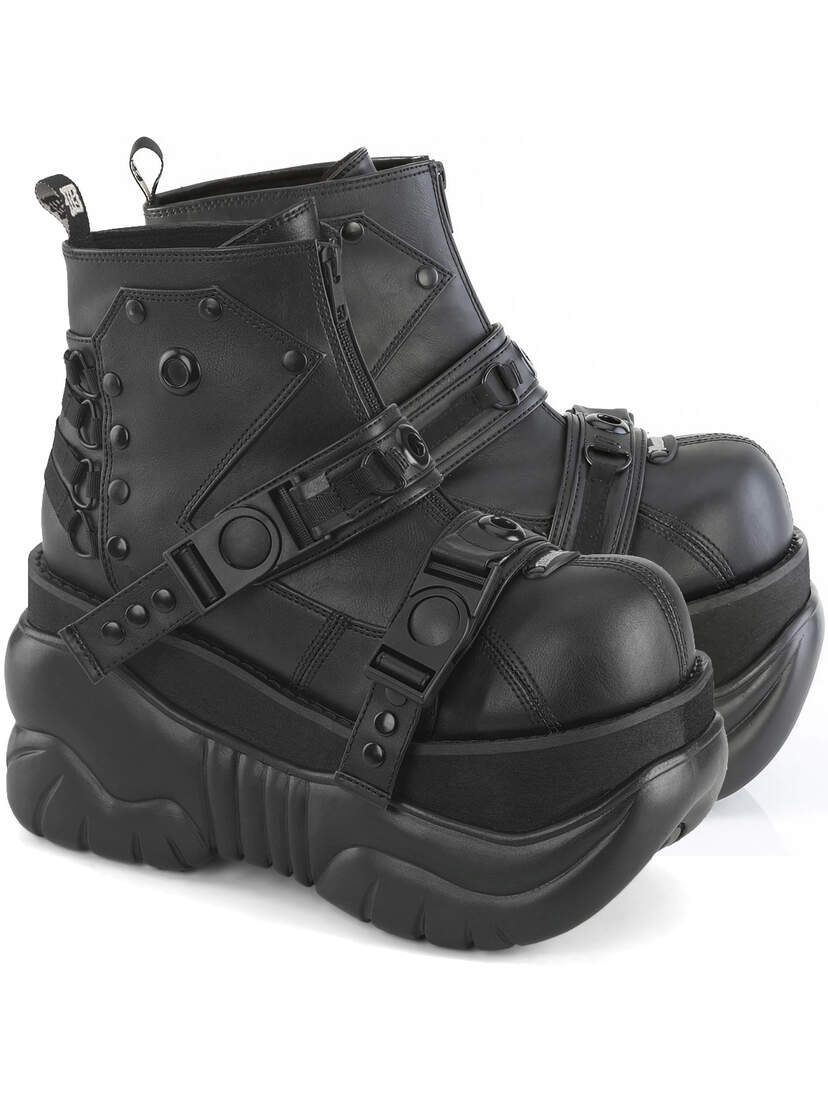 Boxer-60 Platform Ankle Boot
You've been on the lookout for that one perfect pair of shoes that matches your alternative style, and your search ends here with the Boxer-60. Crafted from black vegan leather, these aren't your ordinary platform boots.
Bold hardware

BOXER-60 include two quick-release buckle straps that cross the foot, adding both style and functionality to your footwear. Along the back of the boots, intricate lacing details and corset-style accents create an alluring and distinctive look that's perfect for a Gothic or alternative look. Black rivets and large eyelets adorn the boots, enhancing their dark and gothic appeal. These shoes are more than just a fashion statement; they are a symbol of individuality, rebellion, and self-expression.

Whether you're heading to a concert, a club, or simply want to dominate the scene, Boxer-60 is your ultimate choice. The fusion of comfort, style, and durability guarantees that you'll stand out without compromising on your stride.