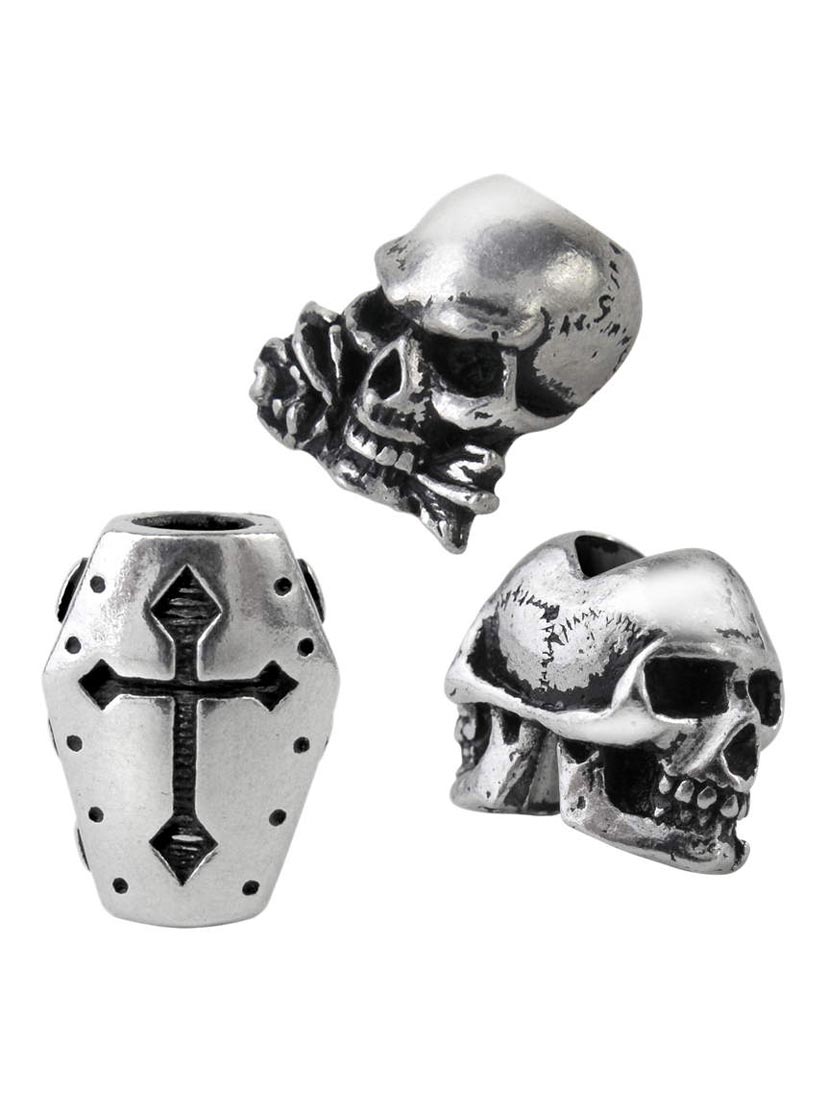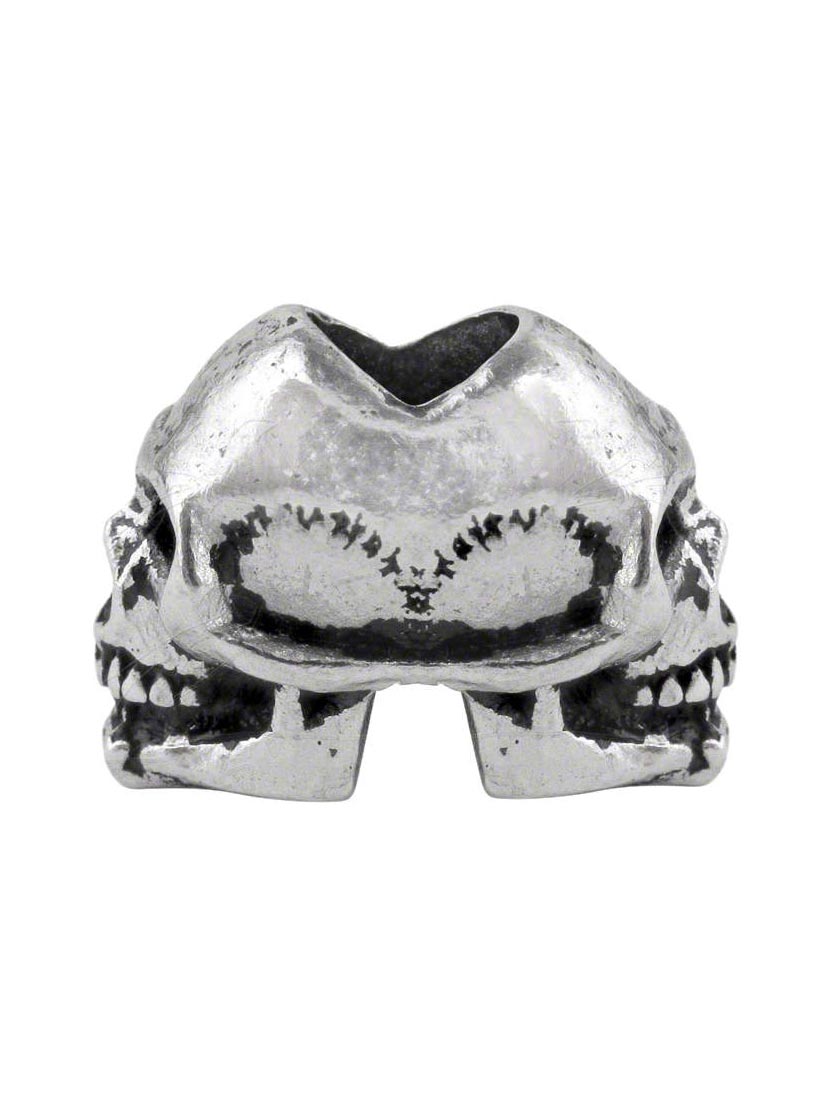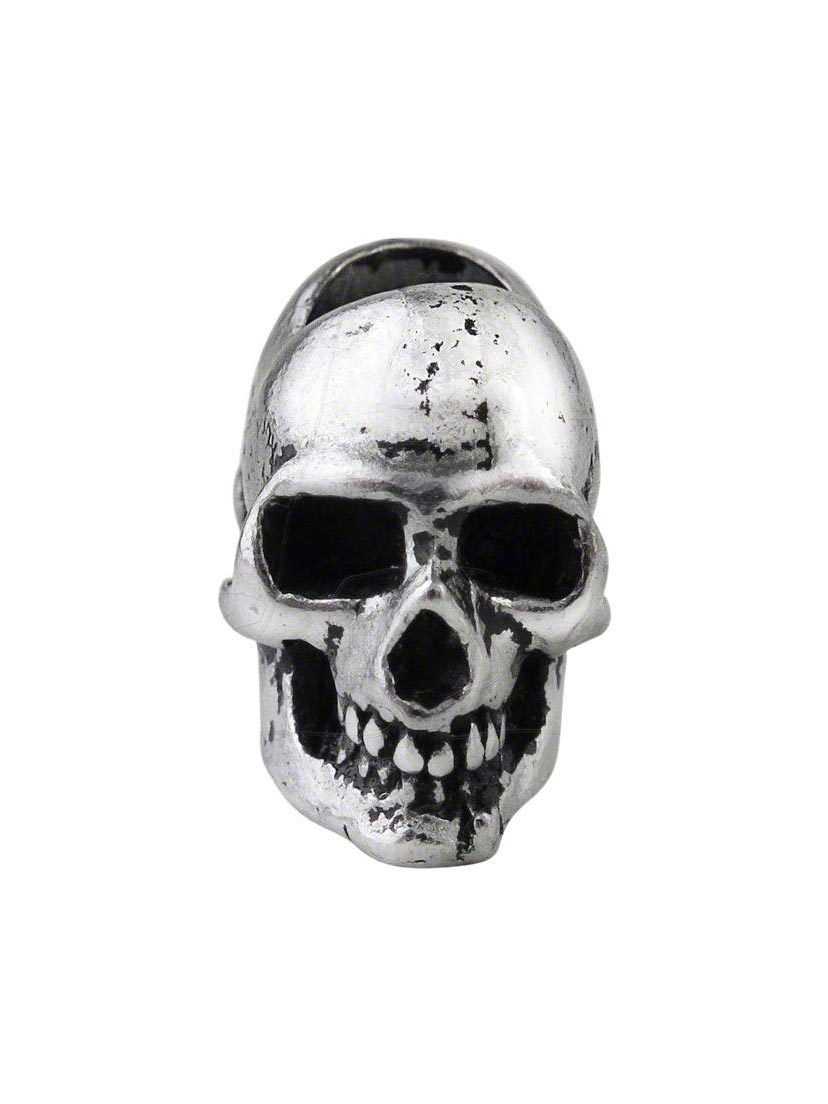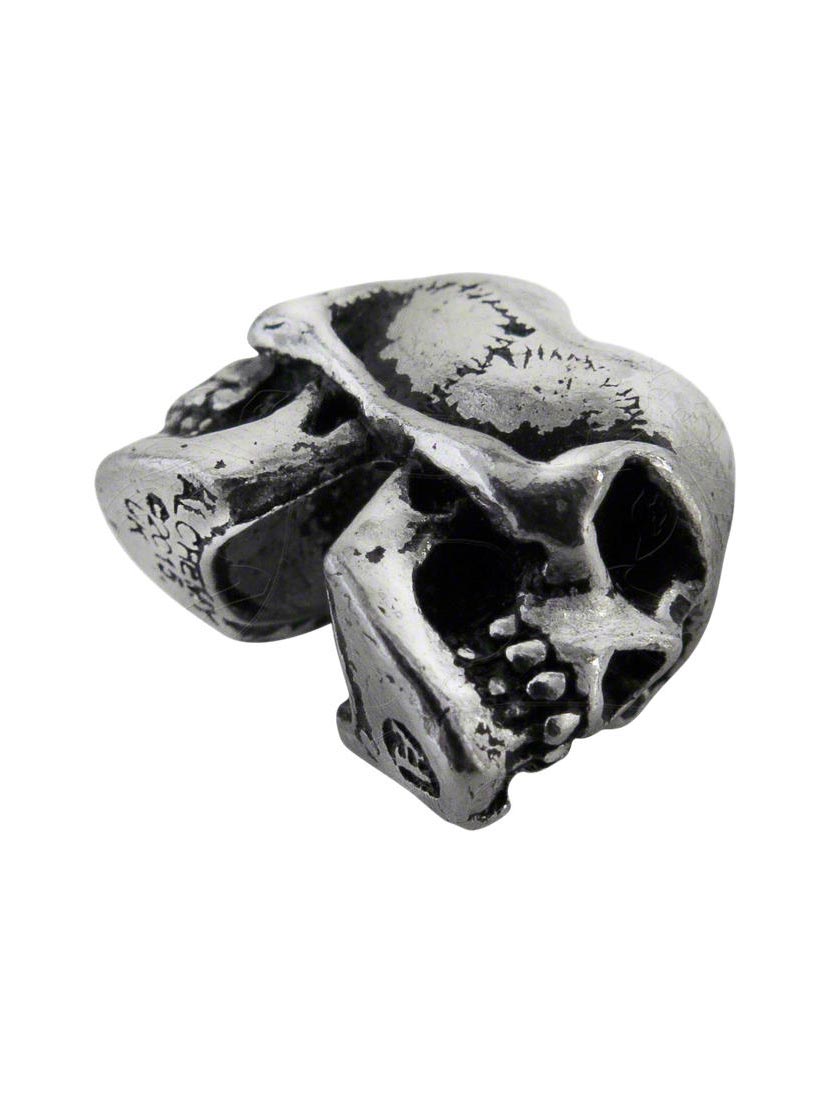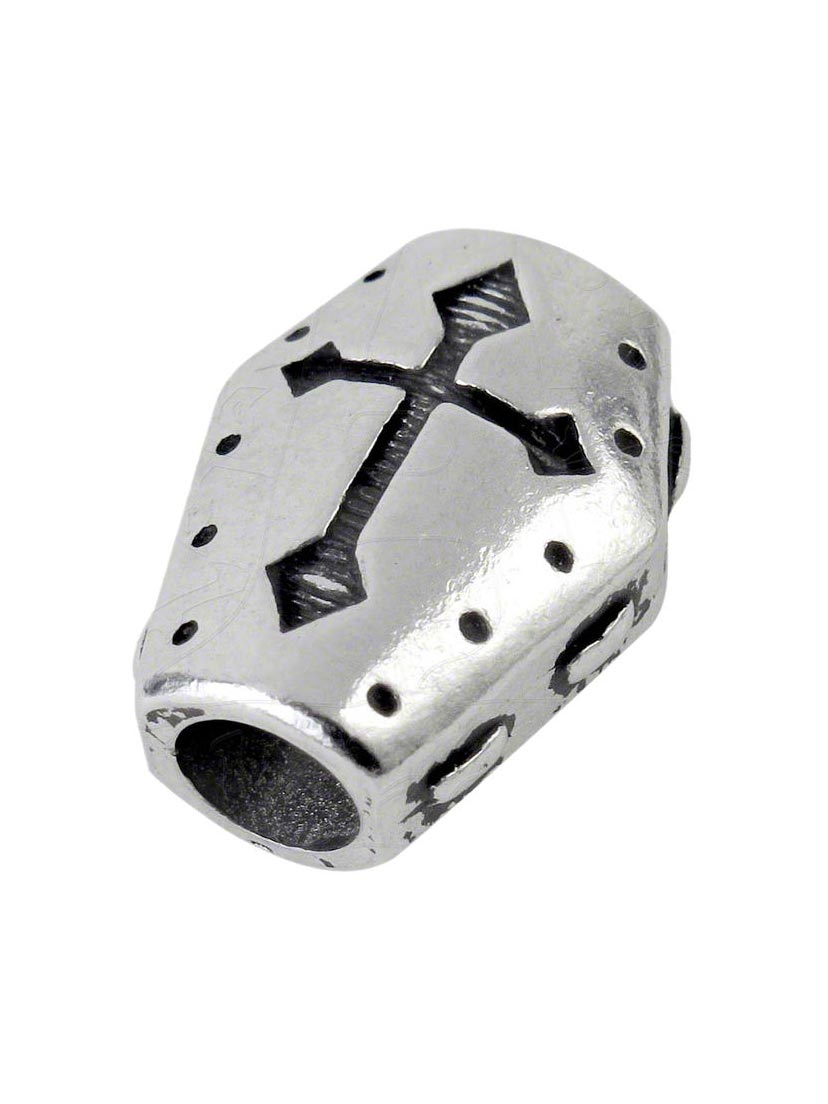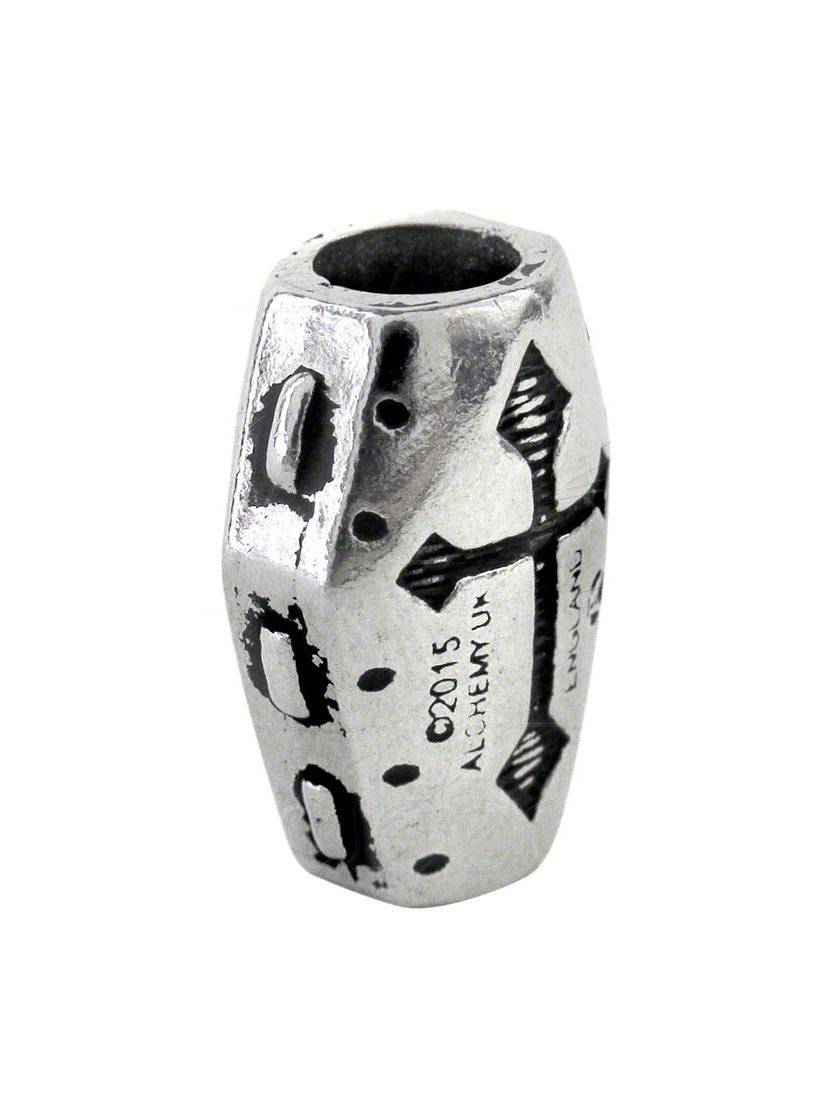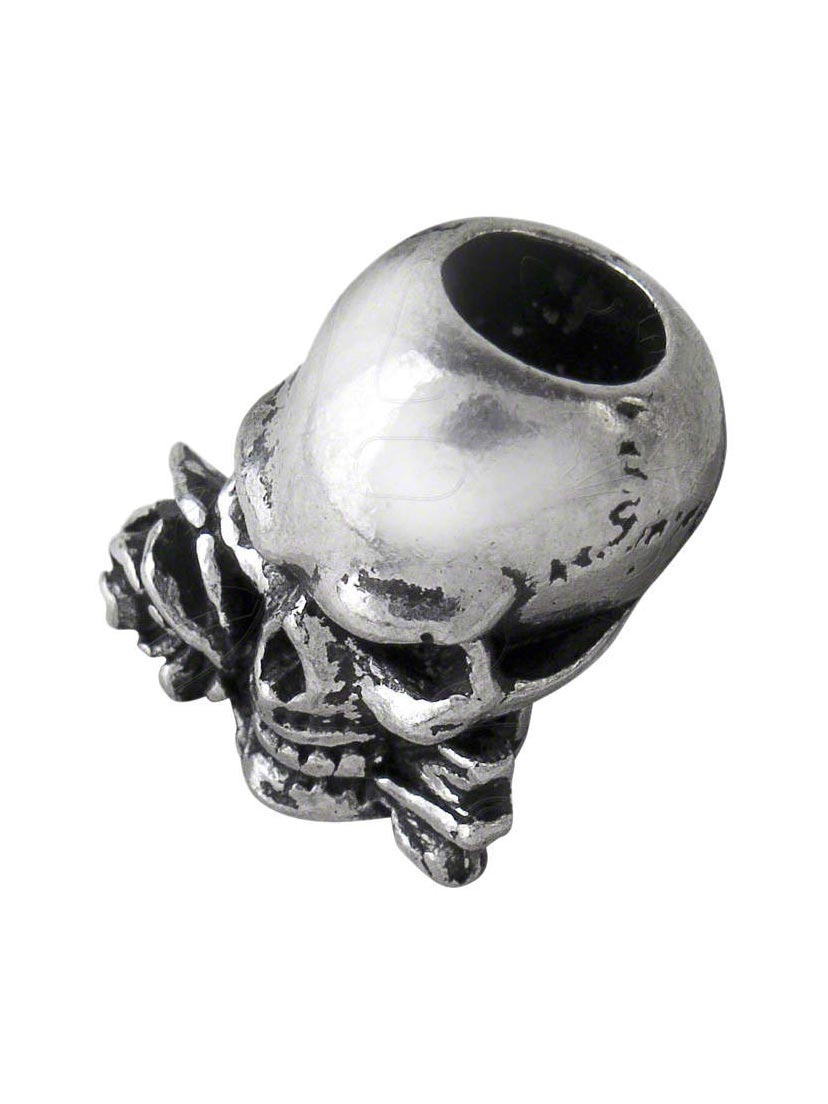 Alchemy Hair Bead Rings
A vital regalia for the well appointed pagan and mute mourner.
Skull: Looking both back to the previous and forwards to the near future, the Roman god Janus determines endings and starts, including war and peace.
Coffin: A nailed-down coffin s cross is the boat to take you through from this life into another.
Alchemists Skull: The skull of magi, the immortal warrior and philosopher, as a talisman s trials.
Fine English pewter antiqued.
hair beads
set of three
skull
coffin
pewter