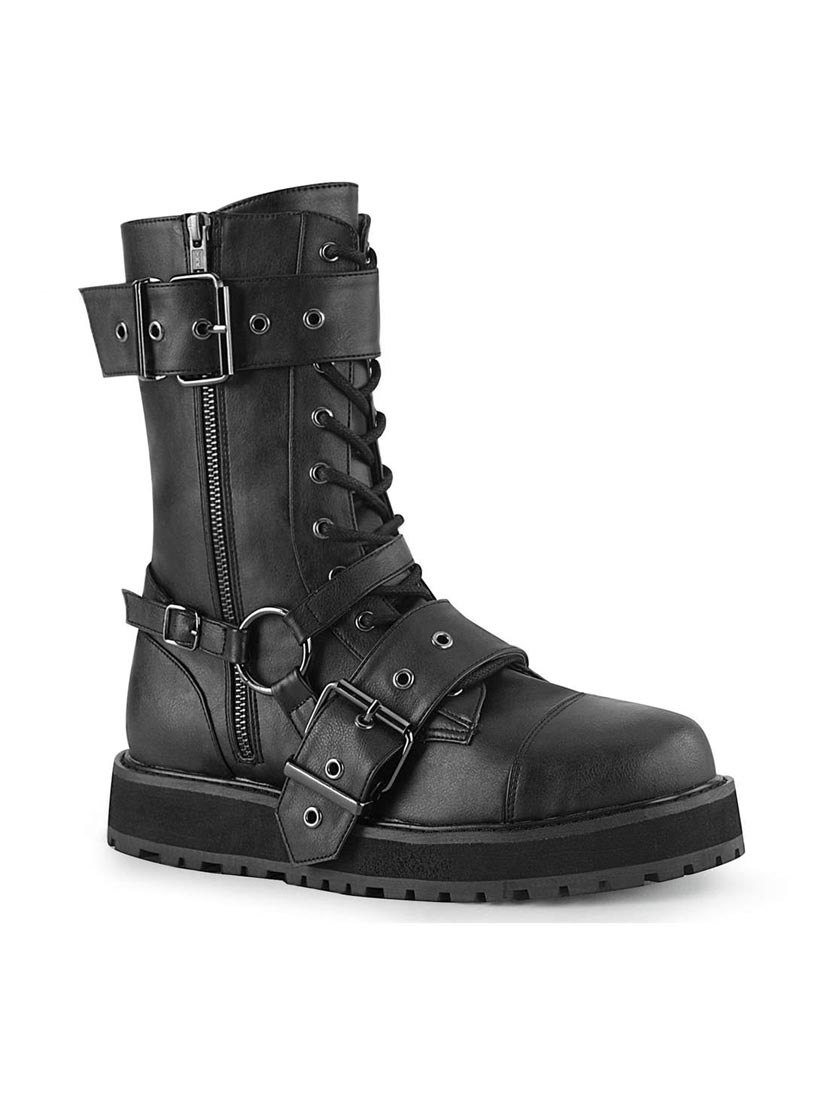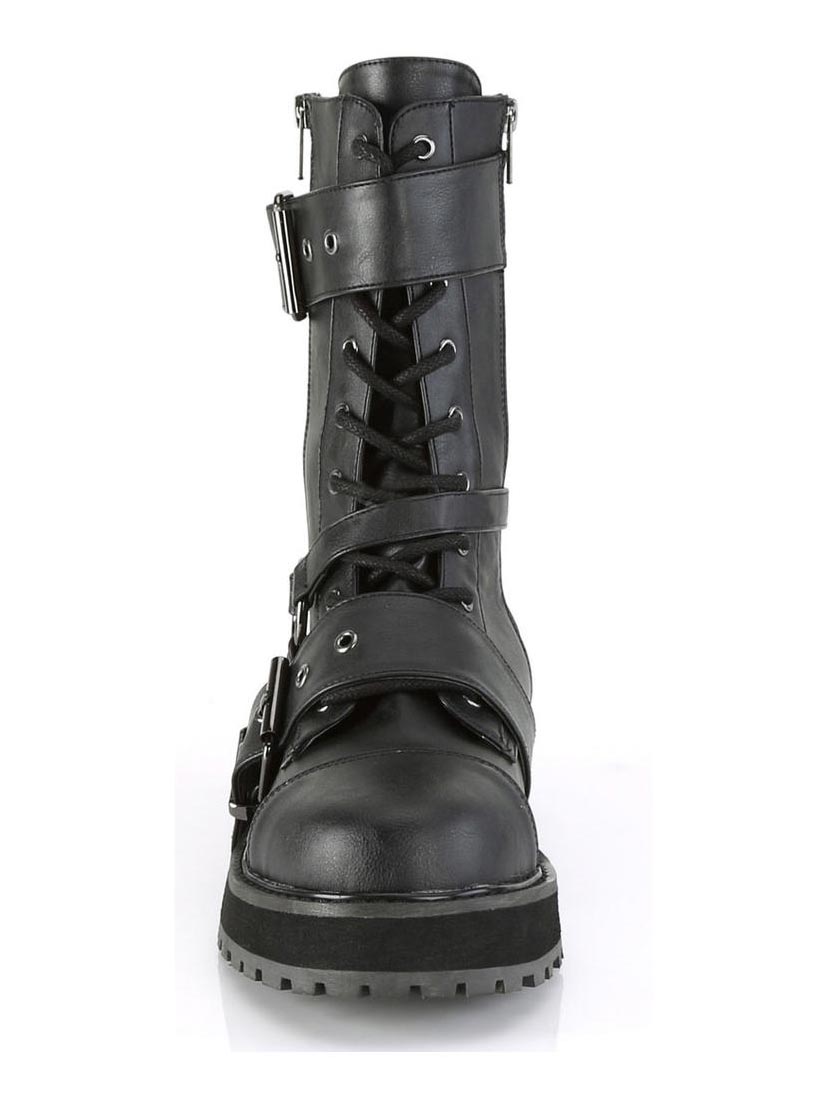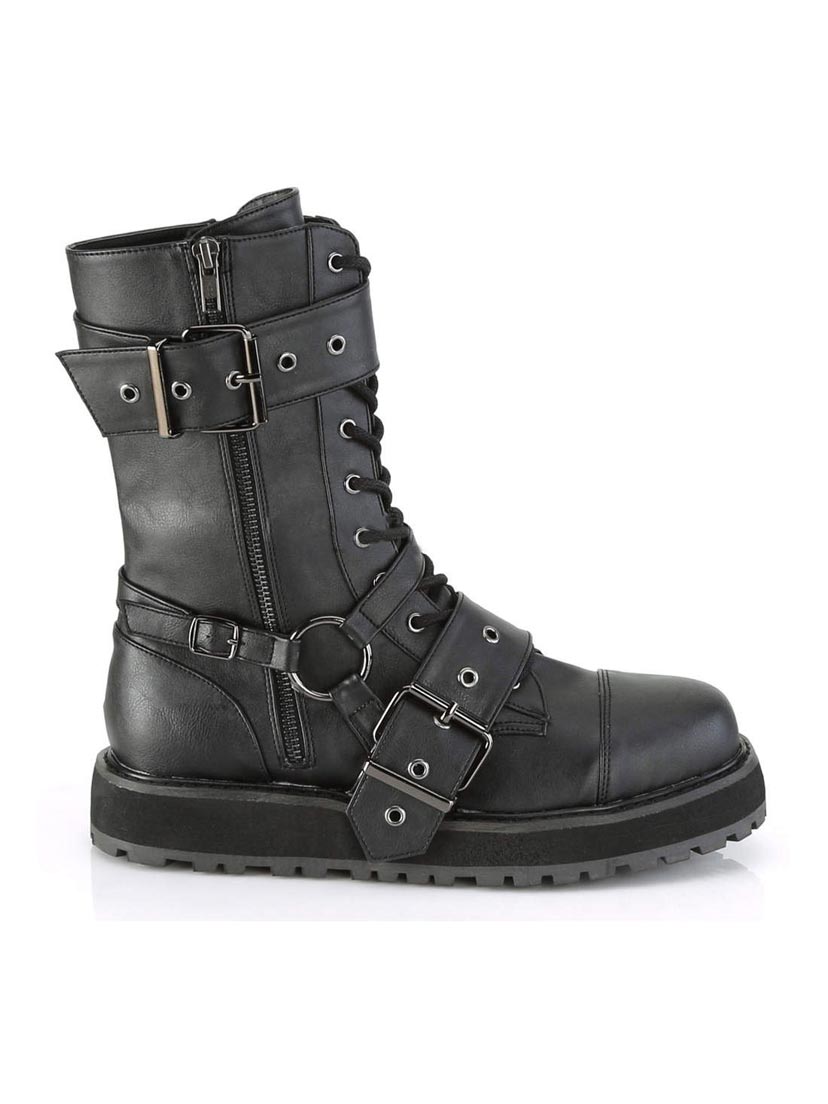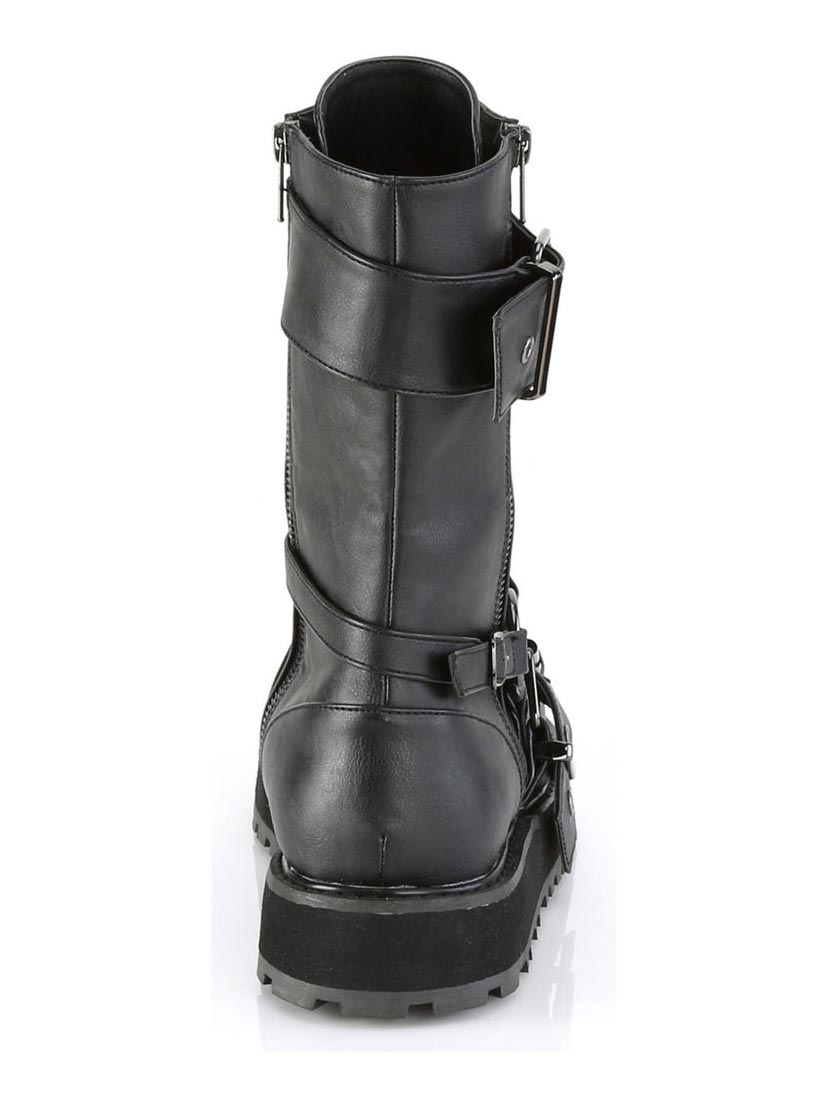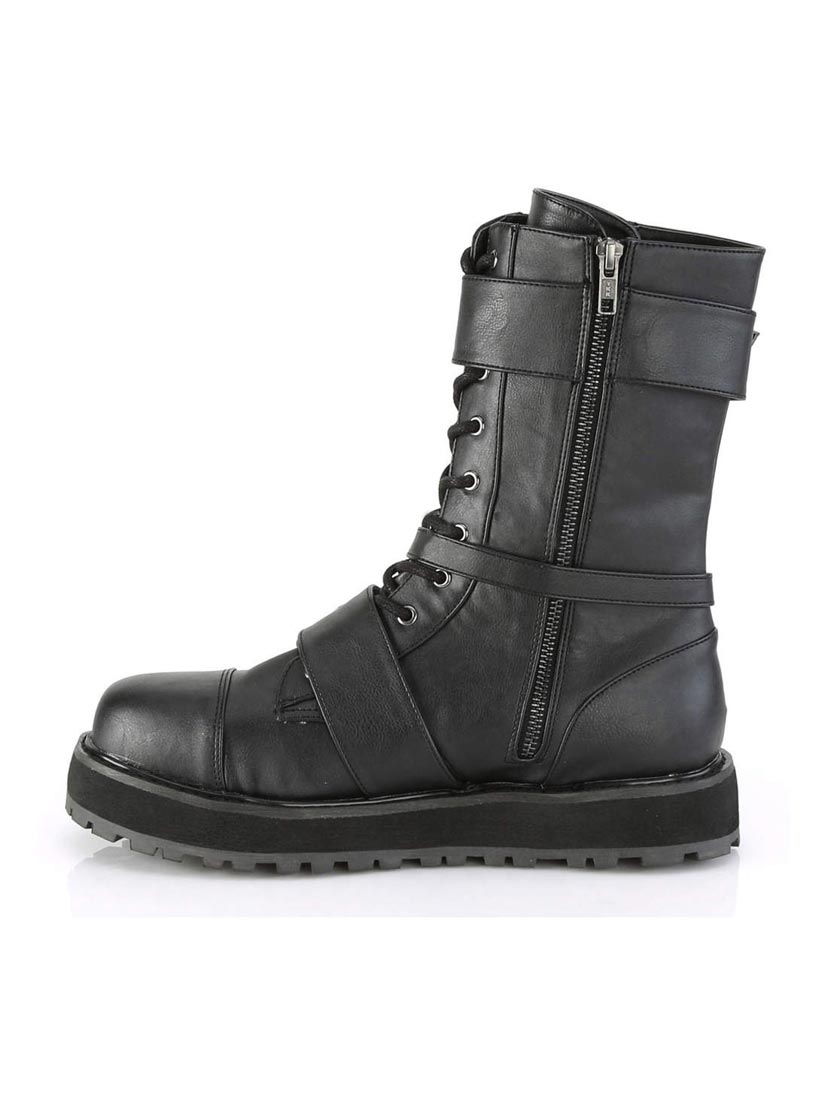 VALOR-220 lace up boots
With a 1 1/2-inch heel, these boots strike the perfect balance between height and wearability, making them your ideal choice for standing out in any crowd.
side zippers

Practicality meets aesthetics with side zippers. While the outer zipper adds visual appeal, the inner zipper ensures effortless on-and-off, saving you time while preserving the boots' exceptional look.
Built in boot harness

A standout feature of these boots is the prominent harness strap, robustly connected to a large O-Ring. This bold detail not only adds an edgy touch to your outfit but also sets you apart with an unmistakable attitude.

Perfect for alternative fashion enthusiasts, these boots are a testament to your individuality. When you're ready to make a statement, there's no better choice than the Valor-220 boots from Rivithead.
Black vegan leather
Harness strap
Side zippers