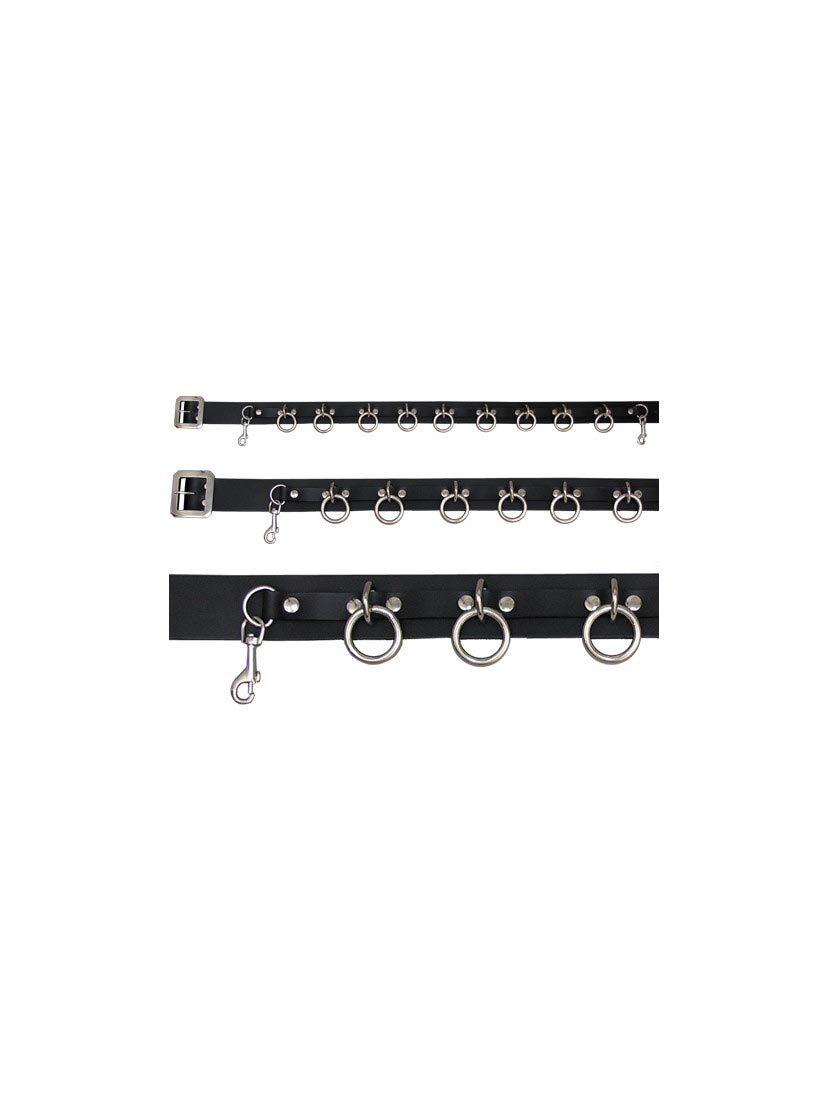 Leather Bondage Belt With 9 Small Rings
This fantastic bondage belt is made from 100% real leather here in the USA. The belt comes with 9 small O-rings and two spring clips, one on each end of the belt. This belt measures 1 1/4 inches wide and comes with a removable belt buckle.
Please note: Belts are sized in inches, not pant sizes.
Real black leather
9 Small Bondage Rings
Spring clip on ends
Made in the USA