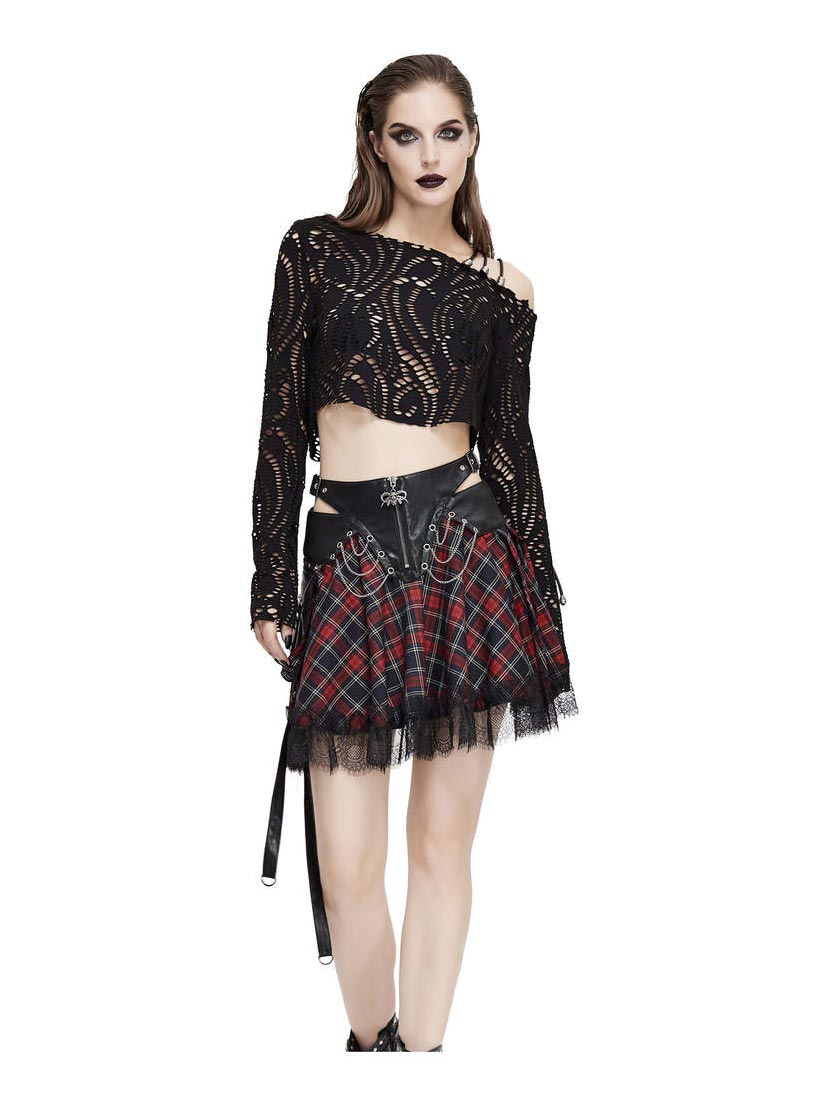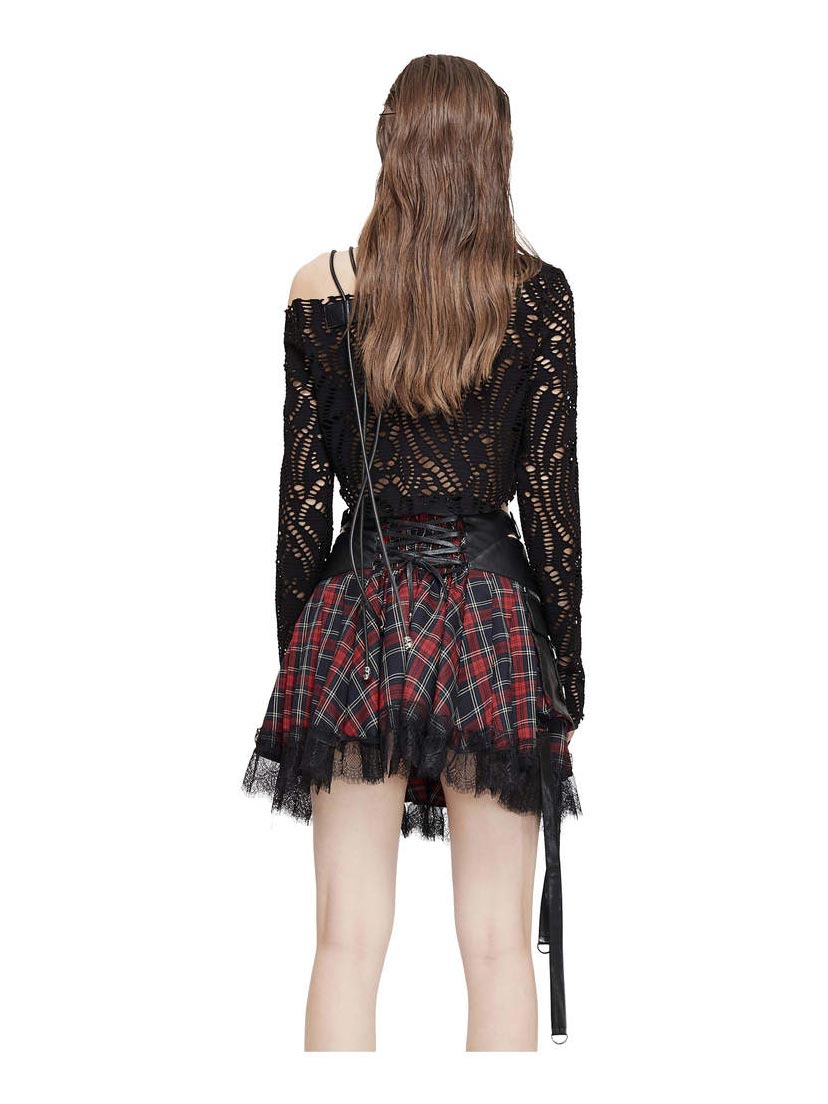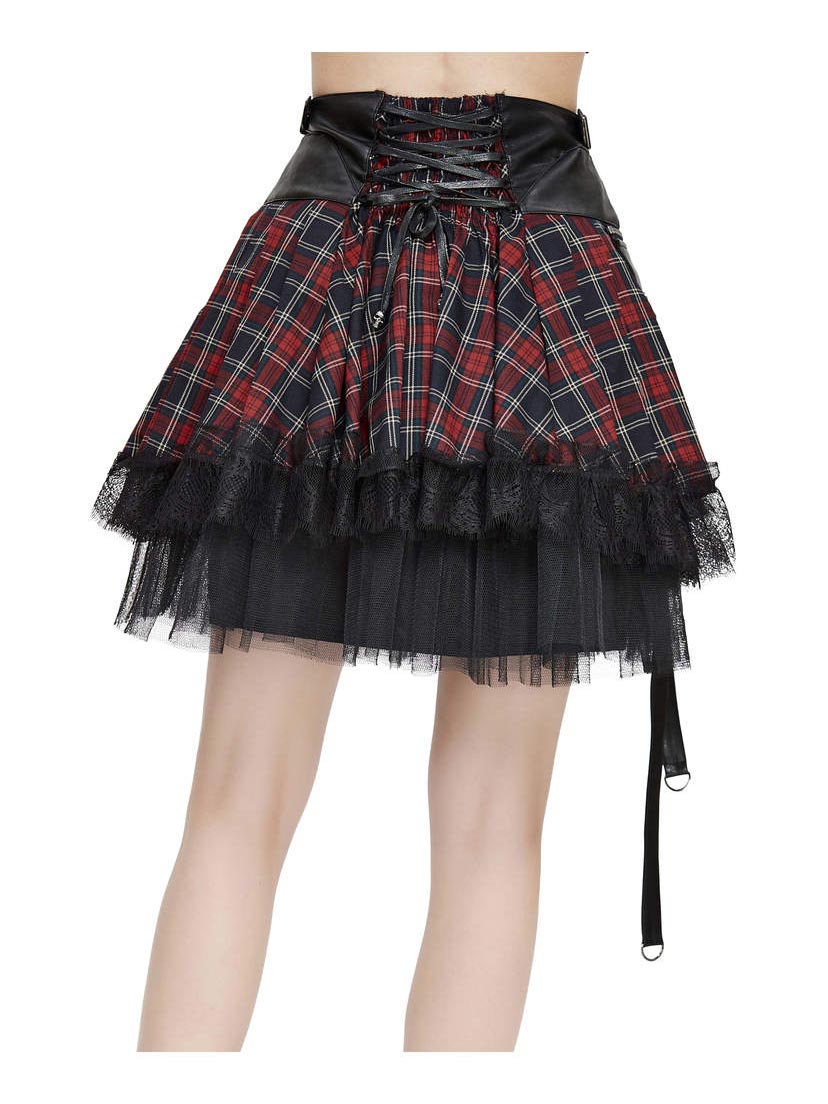 Eire Tartan Skirt
The Eire skirt by Devils Fashion is a truly unique look. The front of this skirt has chain and eyelet details and a zip up front with demon zip pull. The side of this fantastic skirt has a removable button pouch that is great for storing all sorts of things like your cell phone. The back has a corset style lace up giving you the perfect fit.
Sizing Information for: Eire Tartan Skirt
Option
Length
Waist
Xtra Small
39
64 - 72
Small
40.5
72 - 80
Medium
42
80 - 88
Large
43.5
88 - 96
Measurements are currently in
This chart is specific for this item.