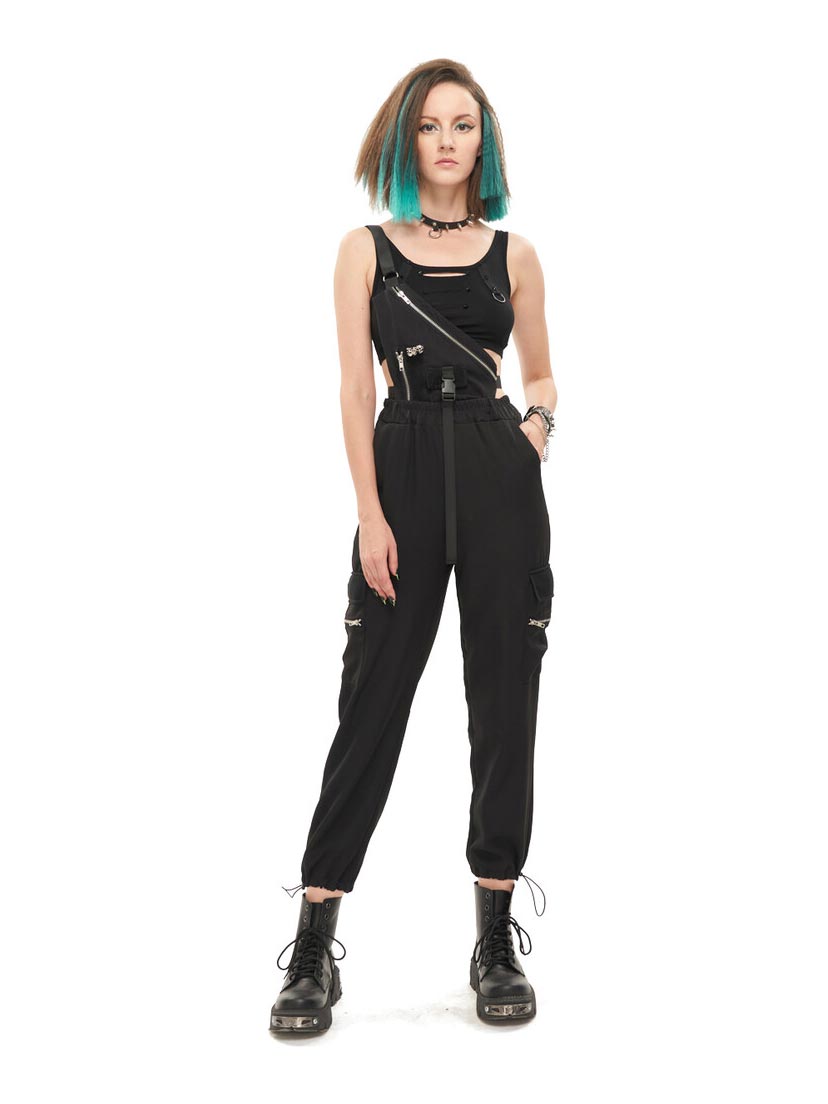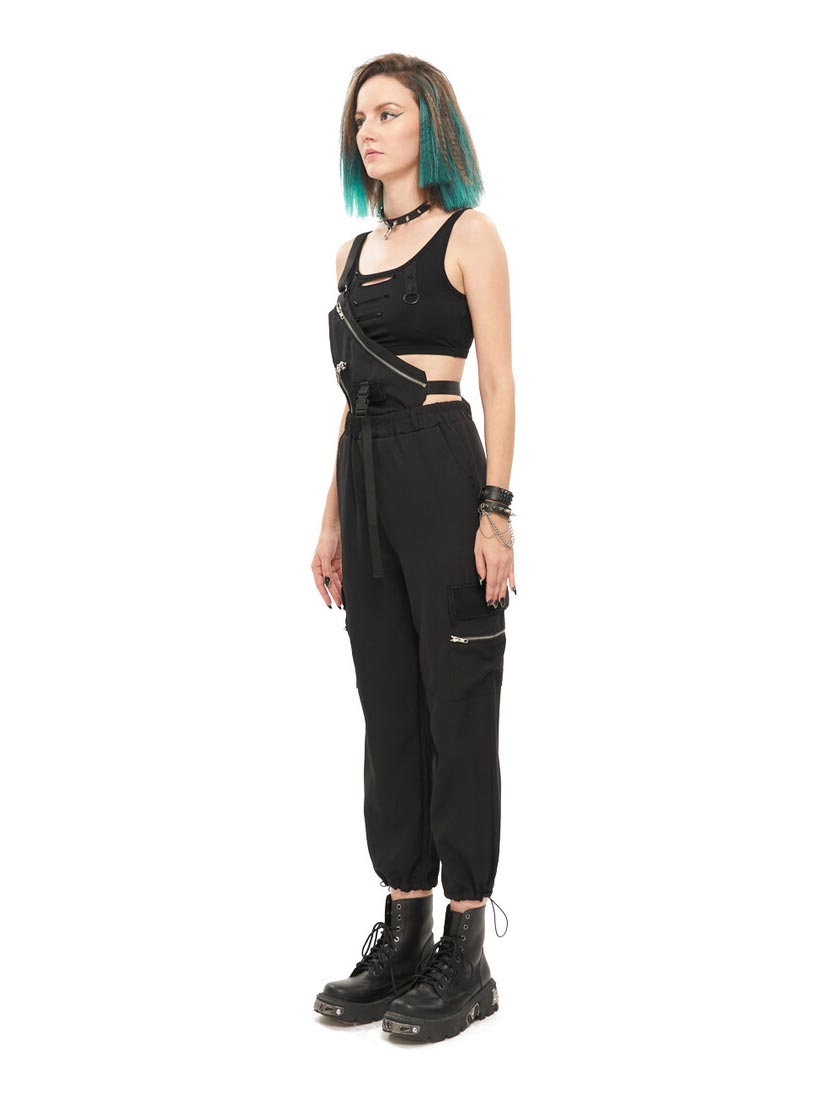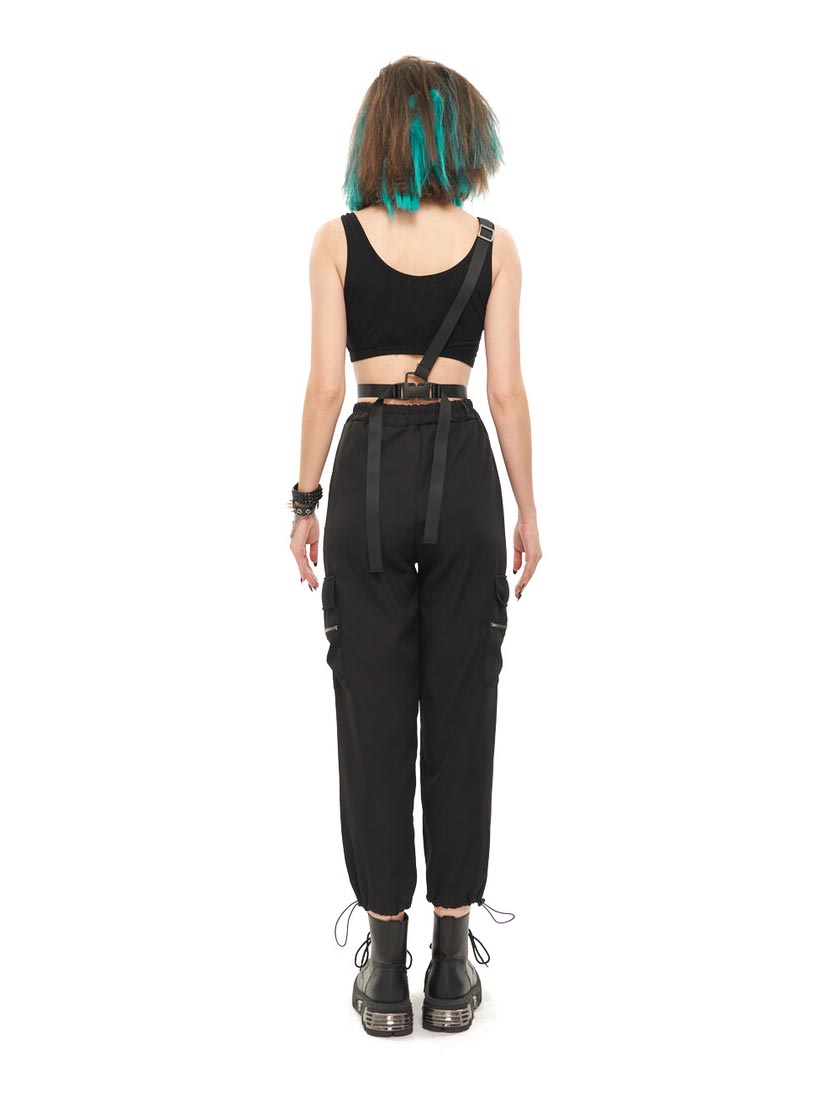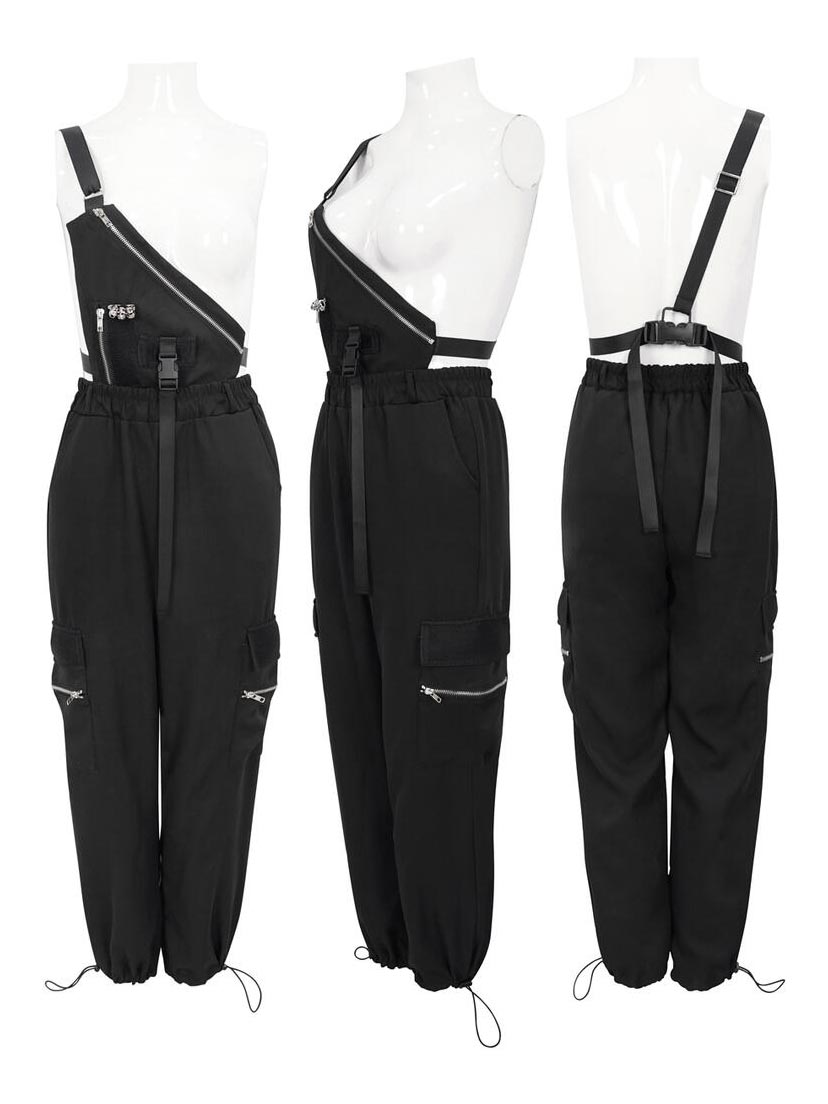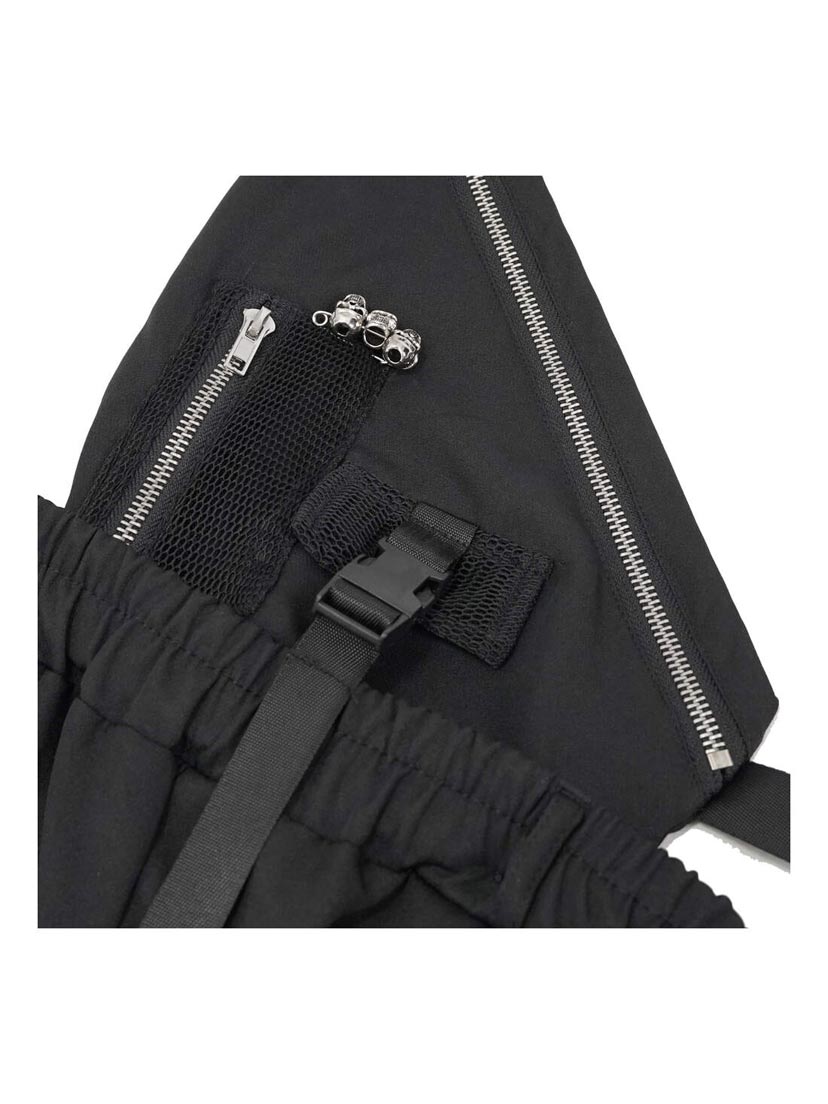 Amara Overall Pants
The Amara Overall Pants are a versatile and stylish pair of pants that are perfect for any woman who loves alternative fashion. Made from high-quality materials in a sleek black color, these pants are both comfortable and stylish.
The standout feature of the Amara Overall Pants is their removable flap, which allows you to convert them from cargo pants to overalls in a matter of seconds. The flap is held on by two buttons at the waistline and features shoulder and waist straps. The front of the flap has a long zipper, giving you access to a large pocket, as well as a small mesh pocket that is perfect for storing small items like keys, lip balm, or a USB stick.
The Amara Overall Pants are also incredibly comfortable, featuring an elastic waist with belt loops and drawstrings at the ankles. They also have two front pockets and cargo pockets on both legs, each of which has two pockets: one with a flap and the other with a secure zipper.
Whether you're heading out to see your favorite band or simply want to add some edge to your everyday wardrobe, the Amara Overall Pants are the perfect choice. Their unique design and comfortable fit make them a must-have for any fashion-conscious woman.
Sizing Information for: Amara Overall Pants
Option
Length
Waist
Xtra Small
100
63 - 100
Small
101
68 - 105
Medium
102
73 - 110
Large
103
78 - 115
Xtra Large
104
83 - 120
XXtra Large
105
88 - 125
XXX Large
106
93 - 130
Measurements are currently in
This chart is specific for this item.