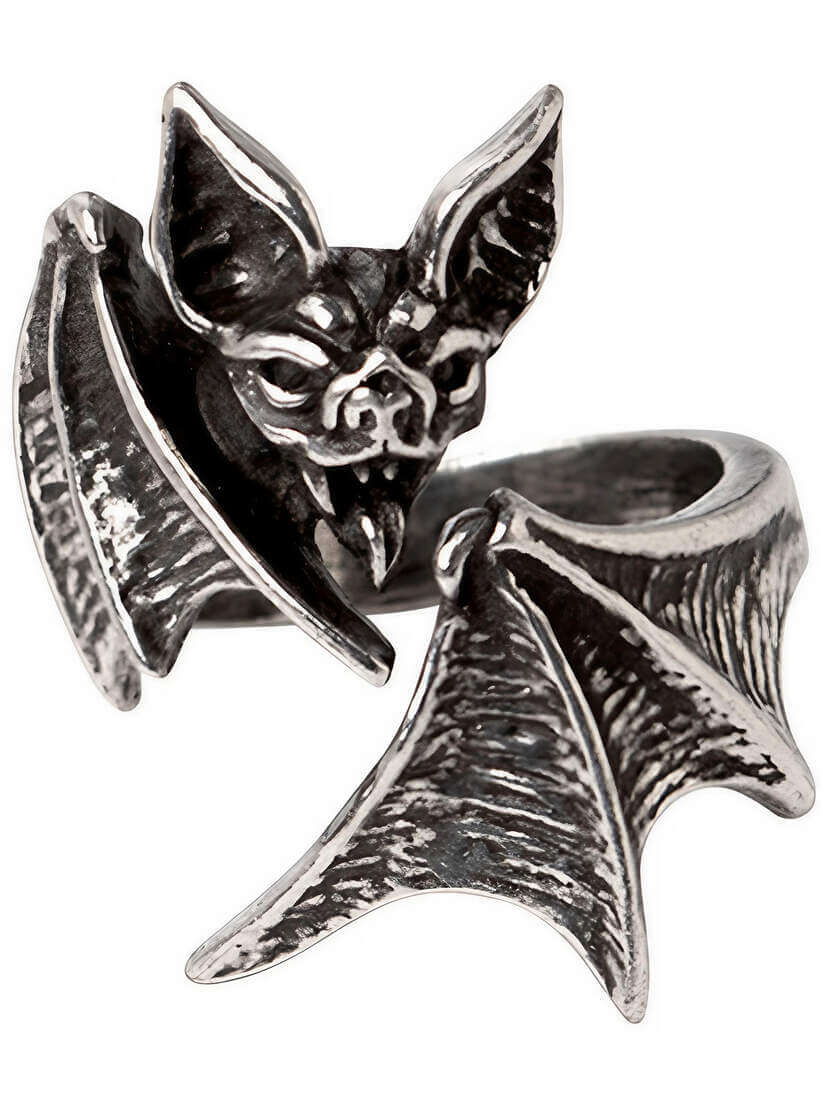 Nighthawk Ring
This exquisitely crafted piece is a tribute to the enigmatic world of bats and gothic elegance.
Vampire Bat ring

At the heart of this stunning ring is a finely detailed vampire bat, its wings gracefully wrapping around your finger. The Nighthawk Ring pewter's antiqued finish adds depth and character to the piece, giving it a timeless quality that complements any gothic ensemble.

The Nighthawk Ring is more than just jewelry; it's an expression of your unique style and a symbol of your connection to the night. Whether you're a fan of gothic fashion, a lover of bats, or someone who appreciates the beauty in the darker side of life, this ring is a must-have addition to your collection.
Approximate Dimensions: Width 0.98" x Height 1.18" x Depth 0.98"