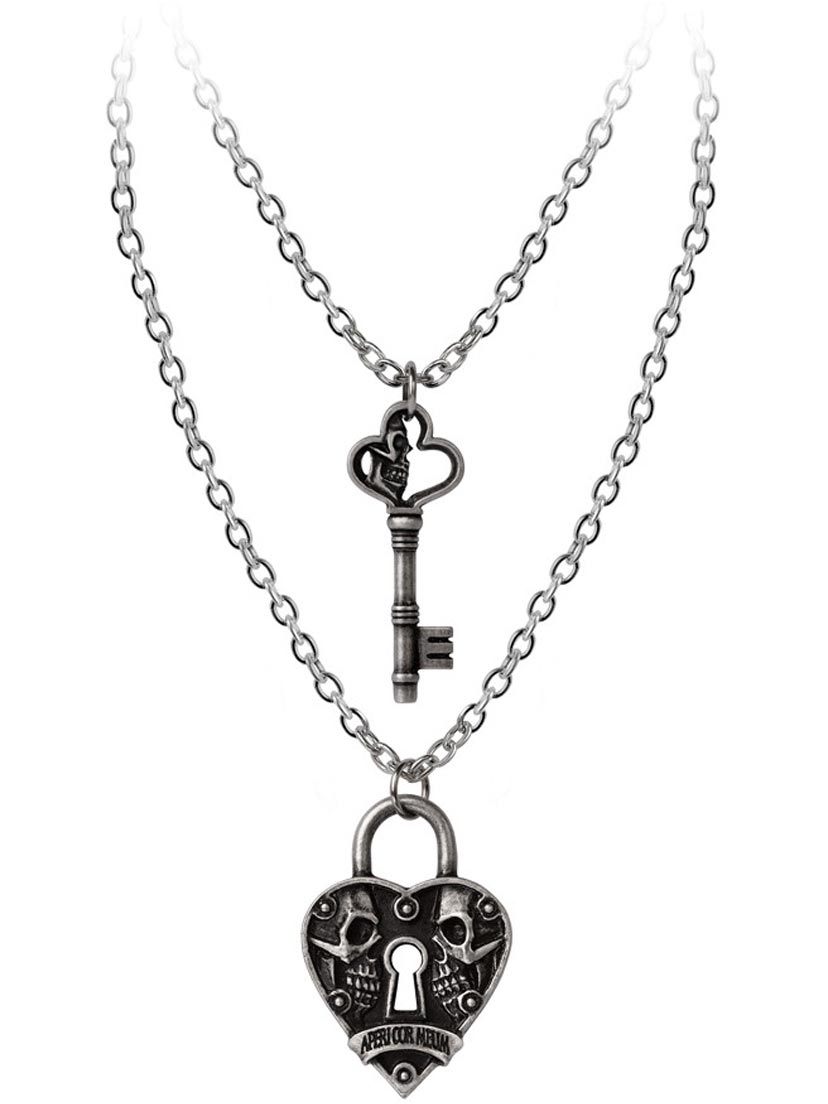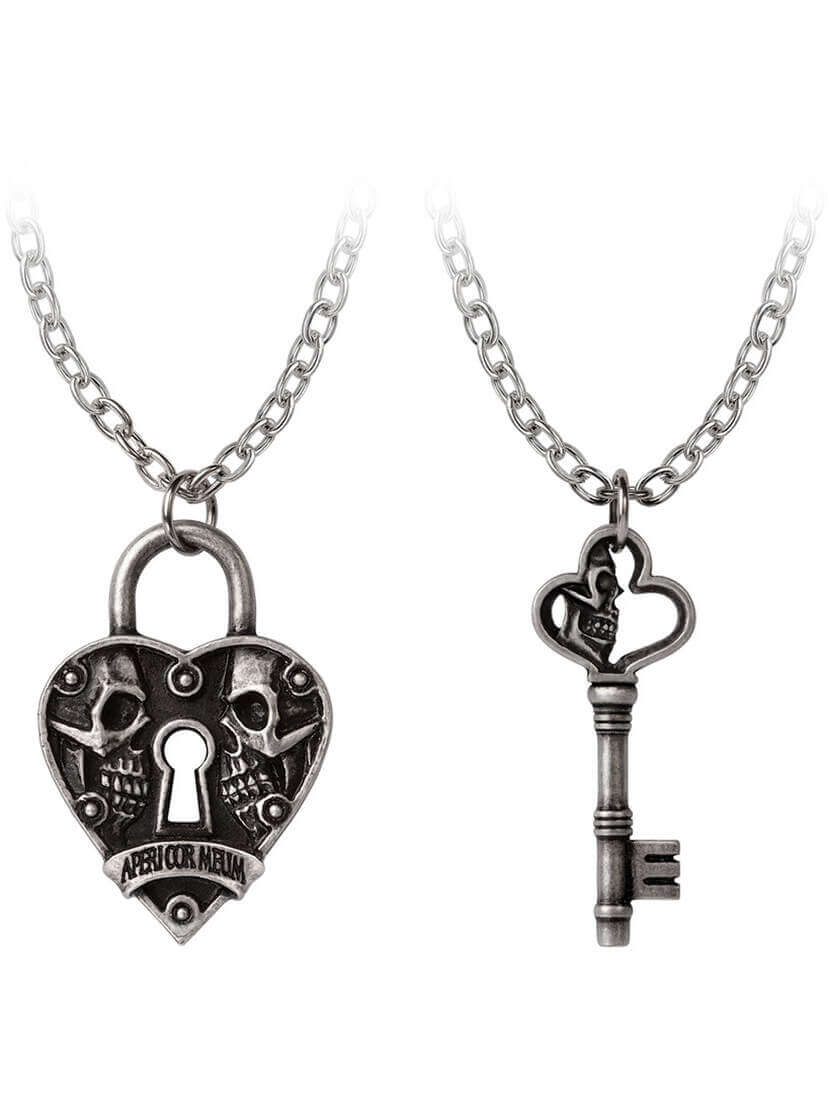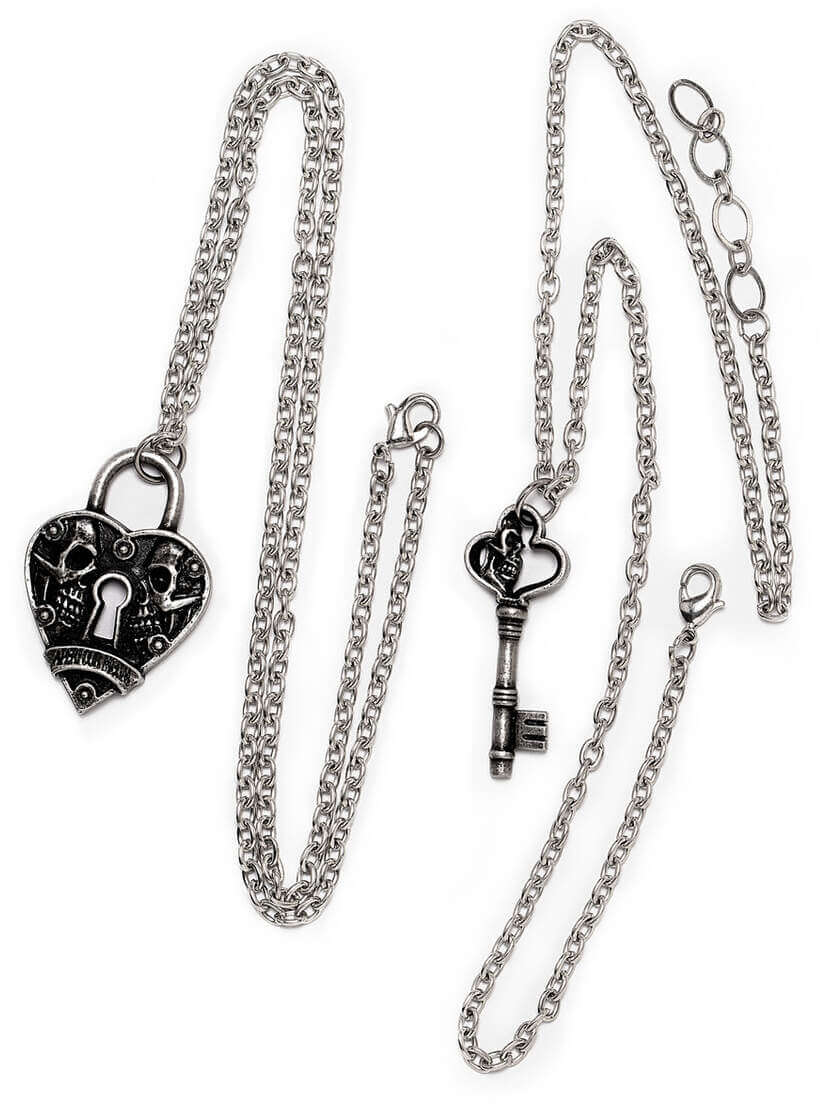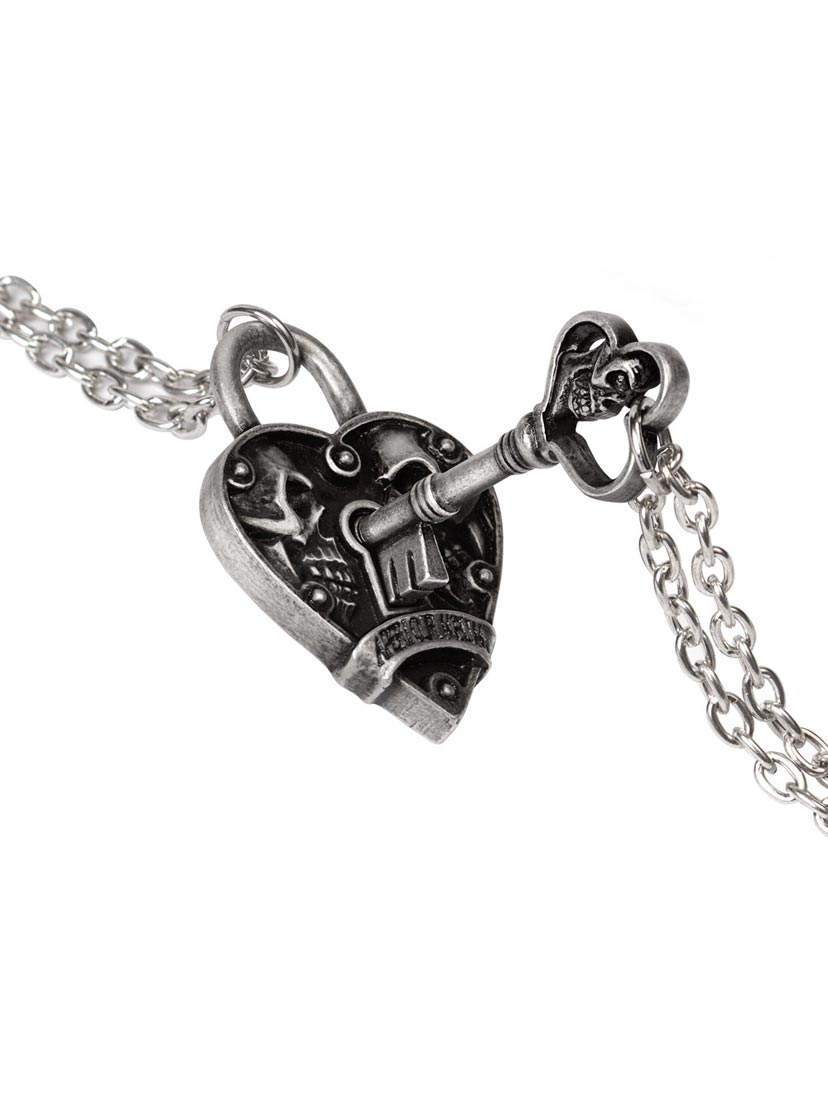 Key To Eternity Couples Pendants
Key To Eternity Couples Pendants
The Key to Eternity is a stunning necklace set that represents the ultimate expression of love and commitment. Crafted from the finest English pewter, this set comprises of two exquisite pieces of jewelry that are both beautiful and meaningful.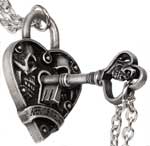 The first necklace features a heart lock with the keyhole in the center, flanked by intricately carved skulls and a banner at the bottom that reads "aperi cor meum," which translates to "open my heart" in Latin. The second necklace is a key that fits perfectly into the heart lock, symbolizing the unbreakable bond between two souls wearing the necklaces.
As you wear this necklace, you will feel the weight of commitment and the power of eternal love. The intricately carved skulls staring into eternity at each other add a touch of Gothic charm to the design, making it a truly unique and eye-catching piece.
With approximate dimensions of a width of 1.10 inches, a height of 1.57 inches, and a depth of 0.20 inches, the set is lightweight and comfortable to wear. The lock hangs from a 21-inch chain, while the key hangs from an 18-inch chain with a 1.5-inch chain extender, making it adjustable to fit any neck size.
The Key to Eternity set is designed and made by Alchemy in England, ensuring the highest quality and attention to detail. It comes packaged in an Alchemy branded bag, complete with a barcode, Alchemy guarantee, and care instructions.
This necklace set is the perfect gift for that special someone in your life, representing your unbreakable bond and eternal love. So, dare to commit yourself to the Key to Eternity and enter into a world of love and devotion that will last for eternity.
Approximate Dimensions: Width 1.10" x Height 1.57" x Depth 0.20"
Lock on a 21" chain.
ey on a 18" chain with 1.5" chain extender.
Materials: Fine English Antiqued Pewter