JUST IN
Within the last 30 days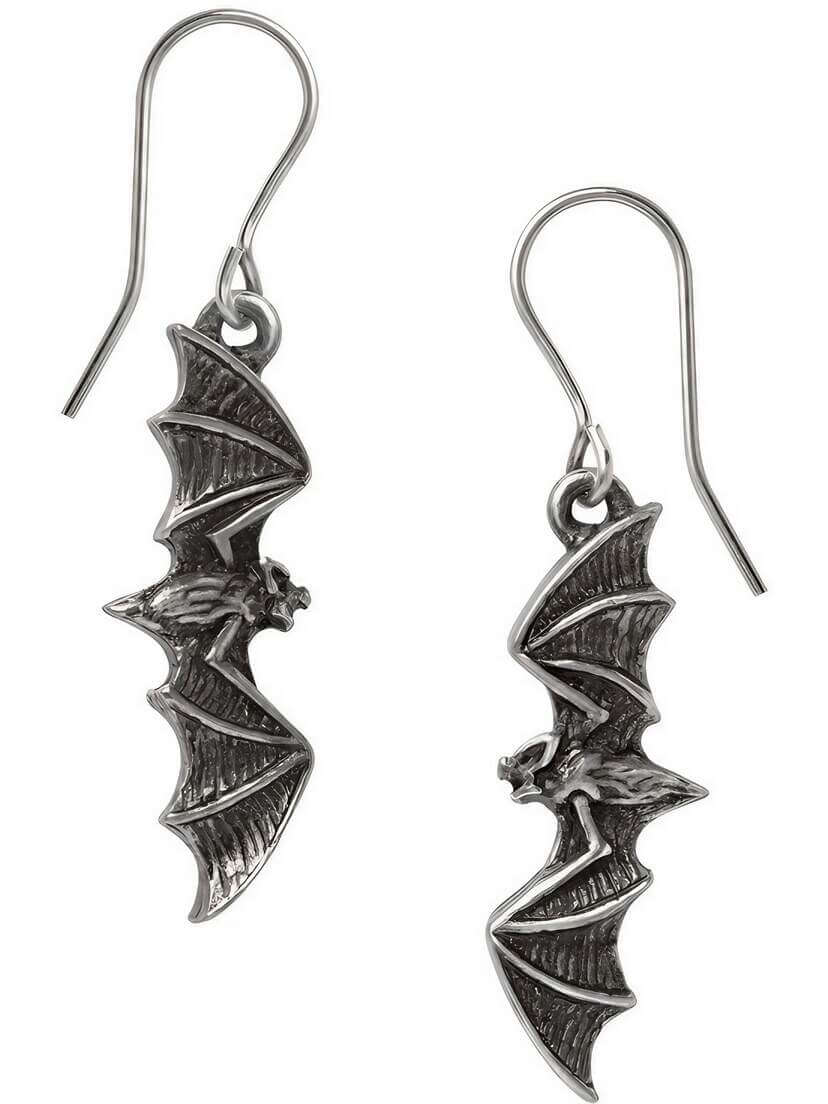 Nightflight Earrings
Get ready to spread your wings with Nightflight Earrings.
Add a Touch of Darkness to Your Style

Embrace the elegance of the night and make a bold fashion statement with our Bat-Shaped Dropper Earrings. These earrings are more than just accessories; they are an expression of your individuality and a tribute to the beauty of the nocturnal world.
Fine English Antiqued Pewter

The pewter used in these earrings is of the highest quality, known for its lustrous finish and exceptional durability. The antiqued finish adds depth and character, giving the earrings a timeless, vintage-inspired look.
Surgical Steel Ear Loops

Your comfort is our priority. That's why we've equipped these earrings with surgical steel ear loops. Surgical steel is hypoallergenic, making it an ideal choice for those with sensitive ears.
Approximate Dimensions: Width 0.39" x Height 1.73" x Depth 0.16"