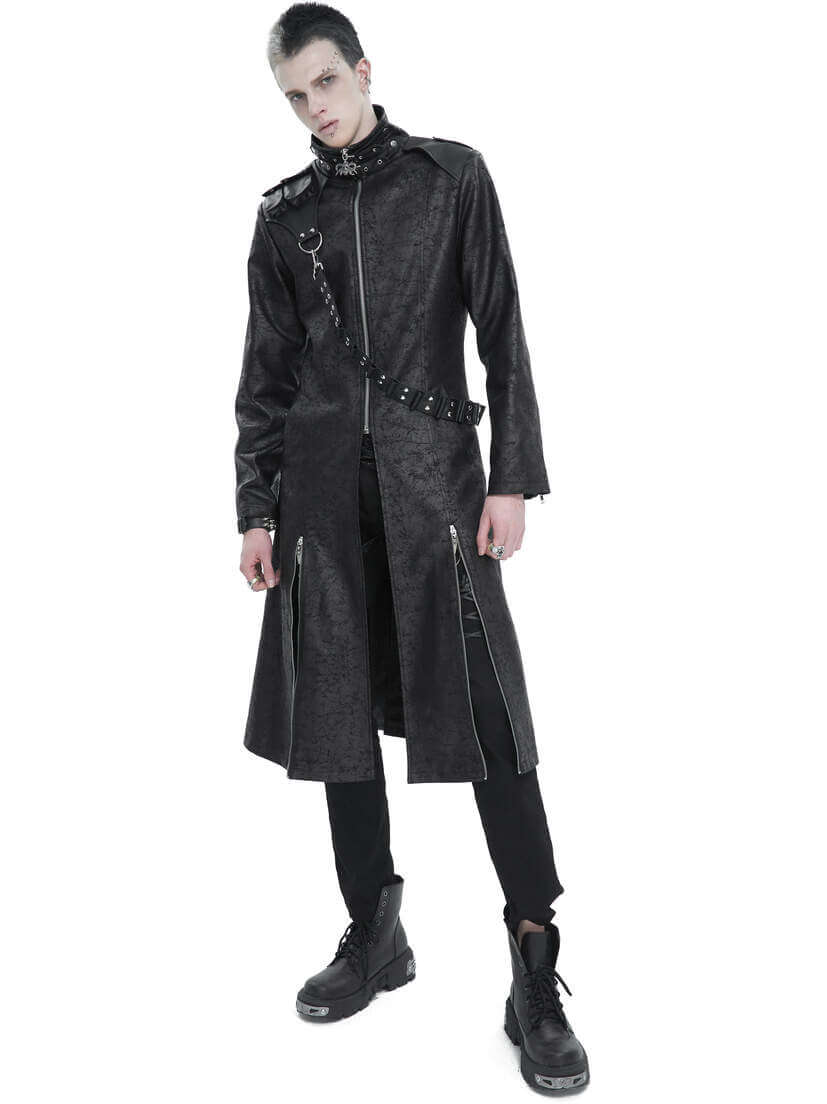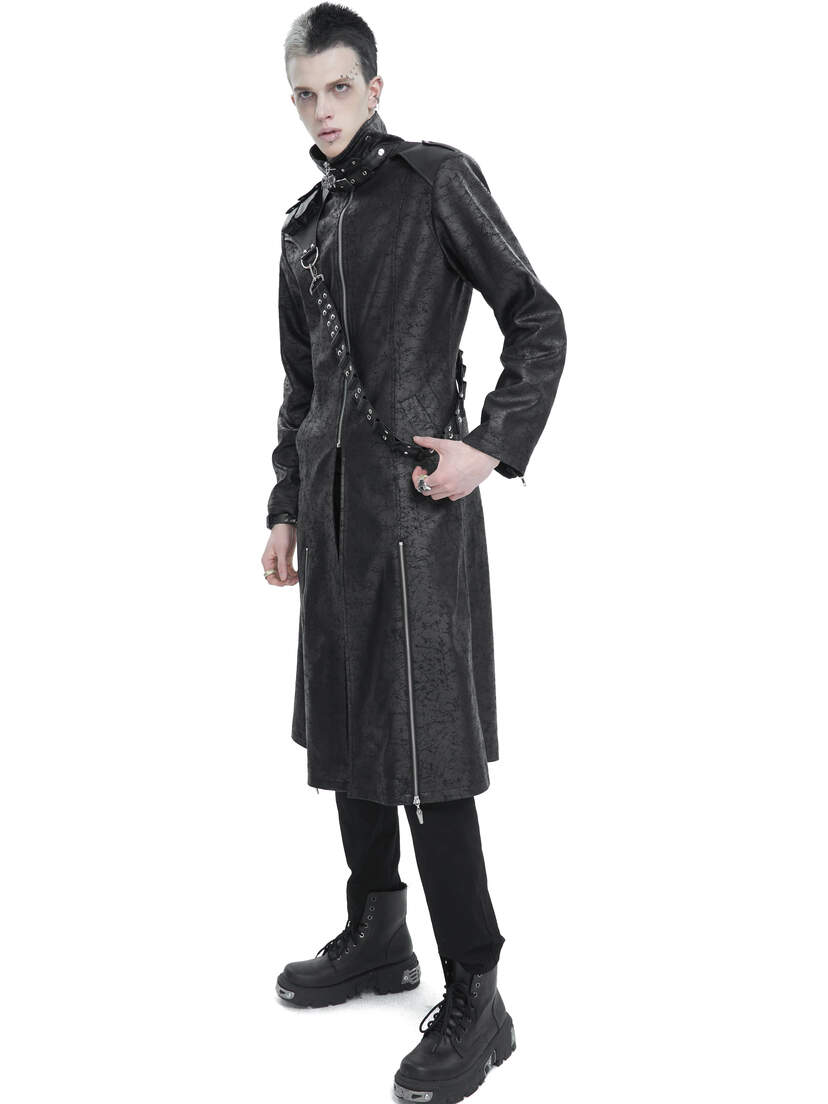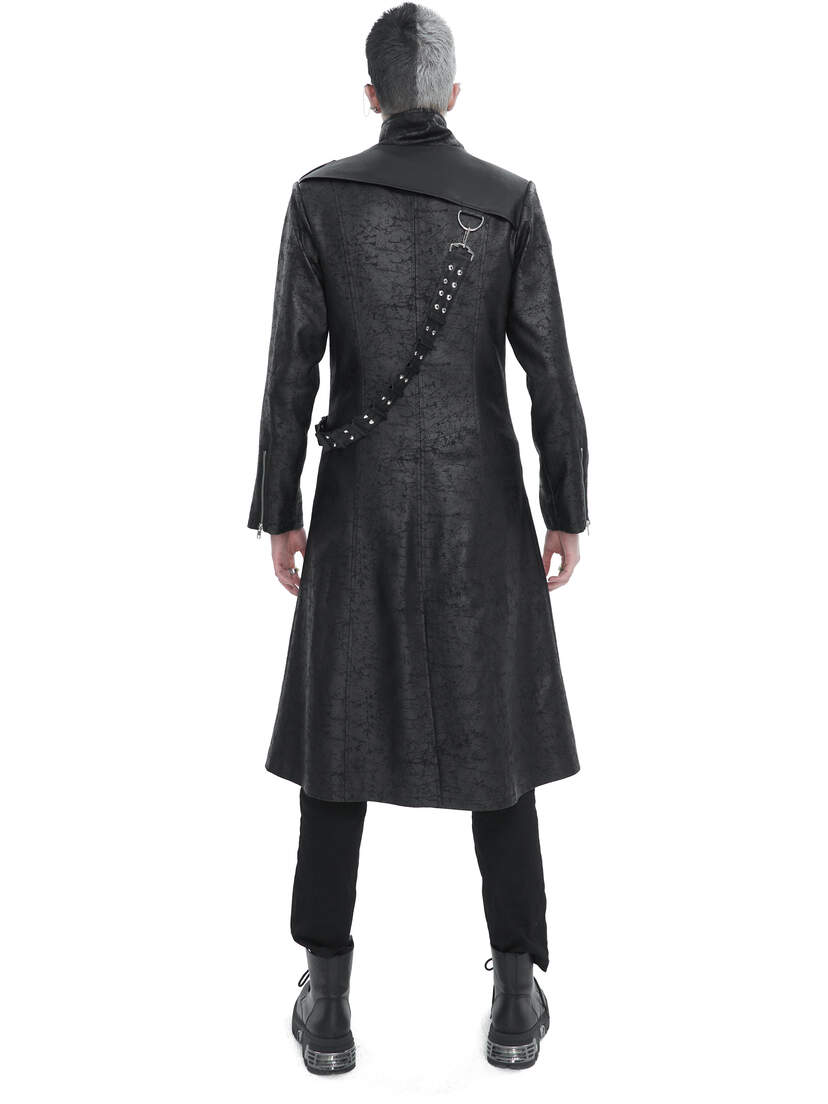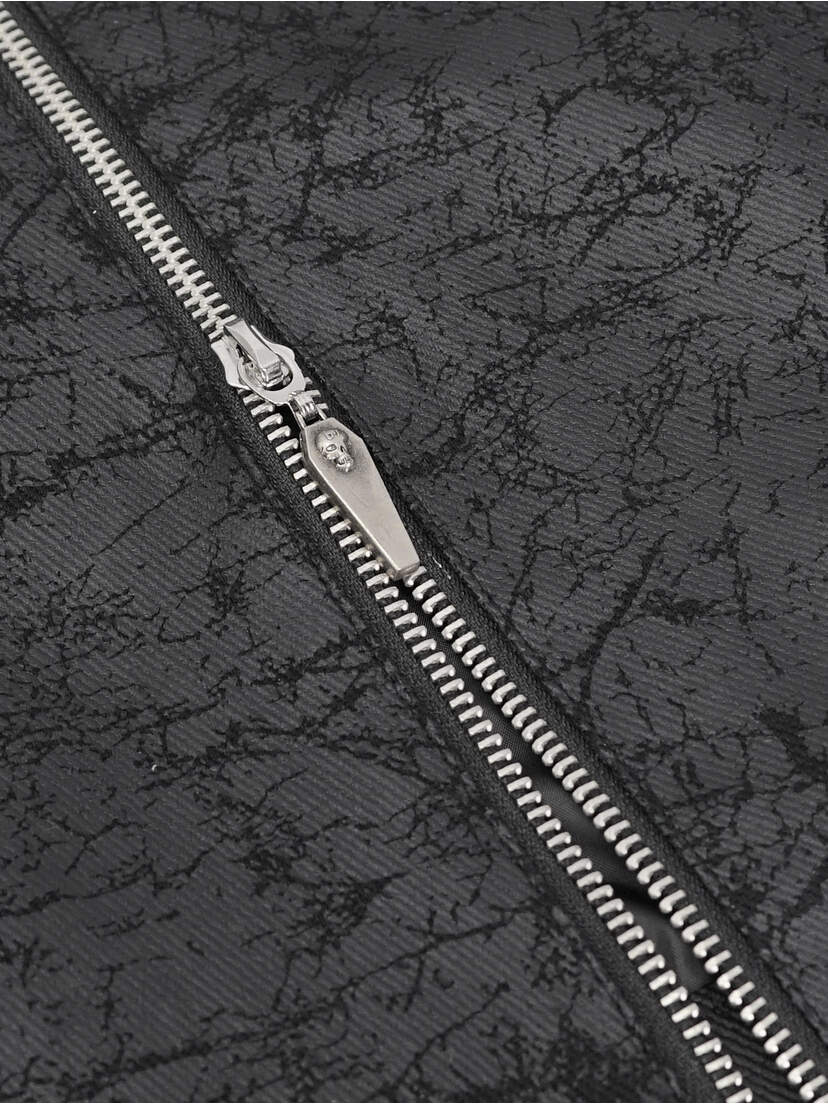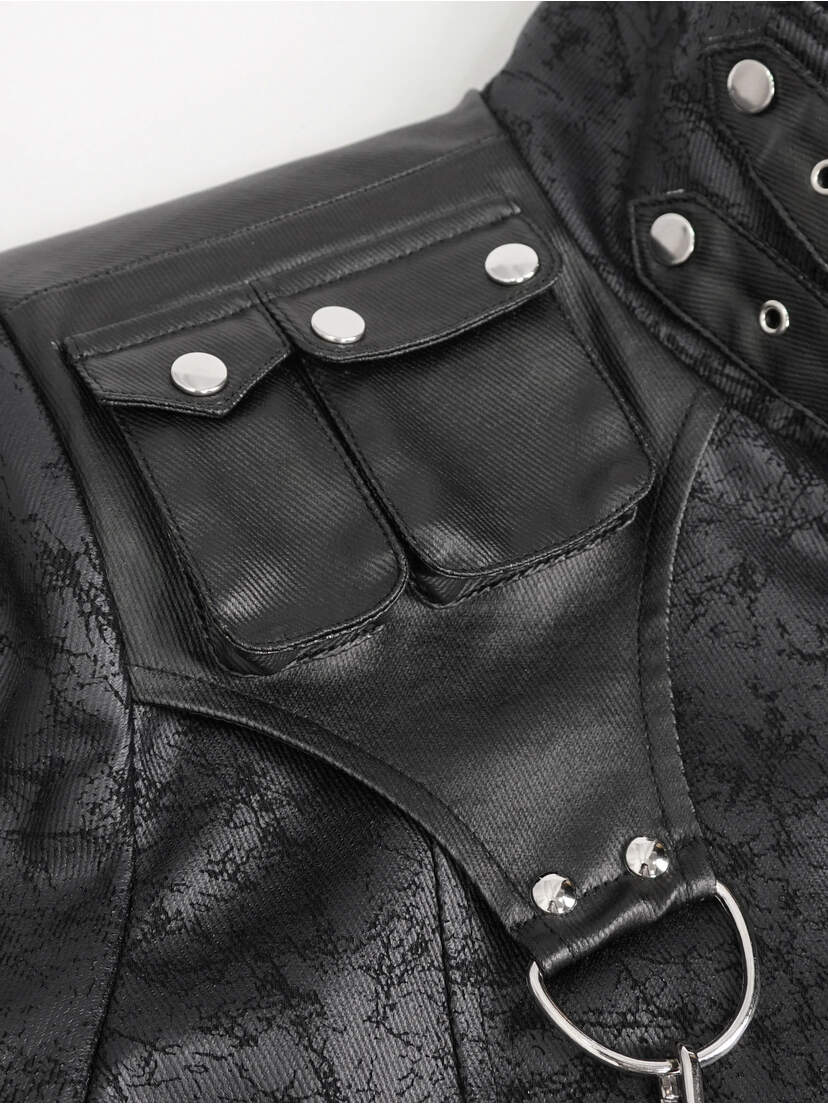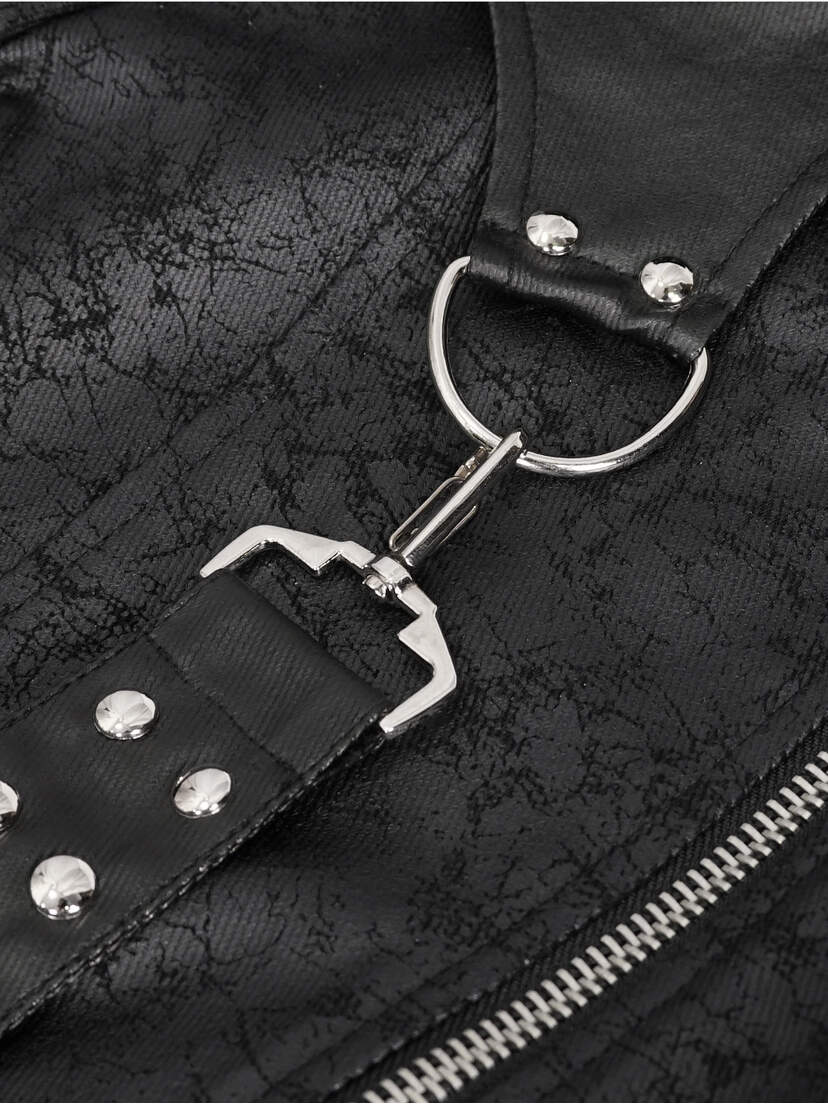 Enforcer Coat
Unyielding Design

The Enforcer Coat boasts an unmistakable presence, standing as a symbol of untamed might. This imposing knee-length coat exudes an aura of dark enigmatic strength, while the double grommet side strap evokes a sense discipline and rebellion.
Functional and Fashionable

Crafted to empower your every step, the Enforcer Coat presents two thoughtfully integrated snap pocket/pouches on the right shoulder which, offer both utility and intrigue. Seamlessly integrated into the design, the front two pockets provide ample space for your essentials while maintaining the coat's sleek silhouette. Their impressive depth ensures you can carry your belongings securely, whether it's the enigmatic artifacts of the night or your everyday necessities.
Eternal Noir Elegance

Crafted from premium materials, the Enforcer Coat caresses your form with a luxurious touch while embracing the darkness that resides within. Its knee-length design not only exudes a timeless elegance but also provides essential coverage against the elements, ensuring you remain a sovereign of style even in the face of today's climate trials.

Dare to step into the realm of the Enforcer Coat. Become an enigma, a force, an entity cloaked in dark splendor. Seize your authority over fashion and let the world bear witness to your resolute command.
Sizing Information for: Enforcer Coat
Option
Length
Chest
Shoulder
Sleeve
Small
124
104
45.5
66.5
Medium
125.5
109
47
67
Large
127
114
48
67.5
Xtra Large
128.5
119
49.5
68
XXtra Large
130
124
50.5
68.5
XXX Large
131.5
129
52
69
Measurements are currently in
This chart is specific for this item.