JUST IN
Within the last 30 days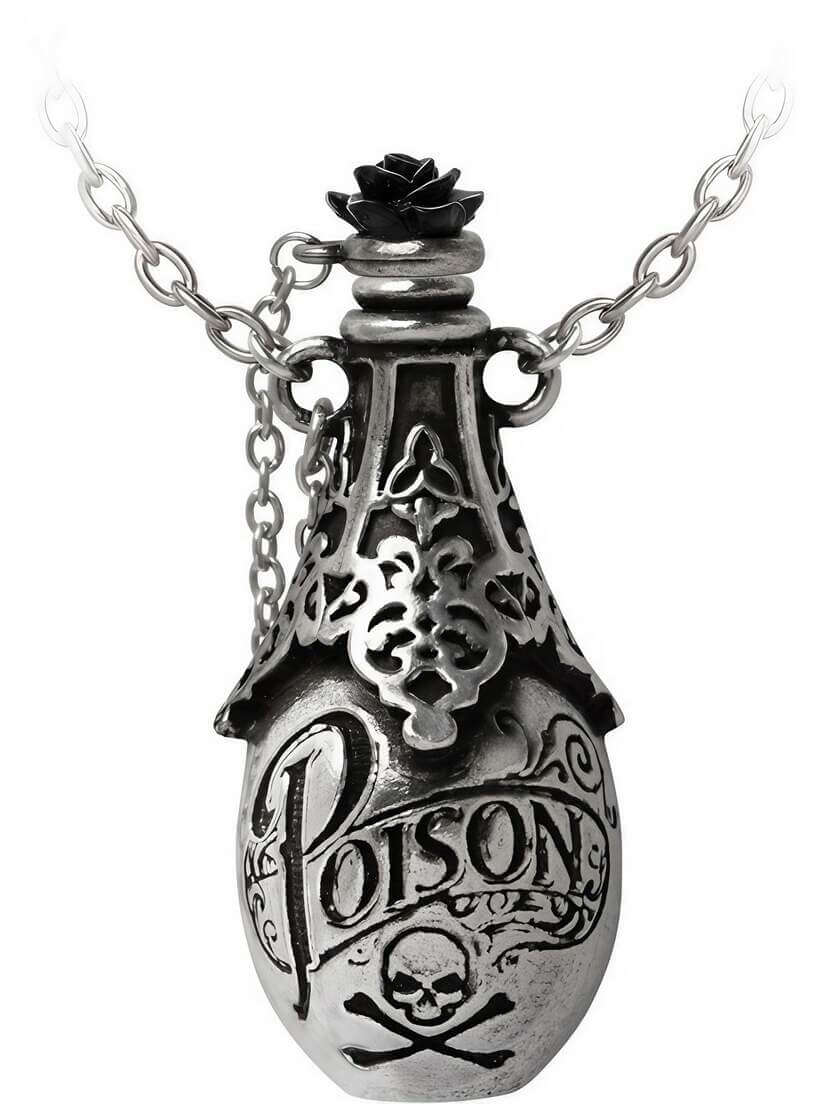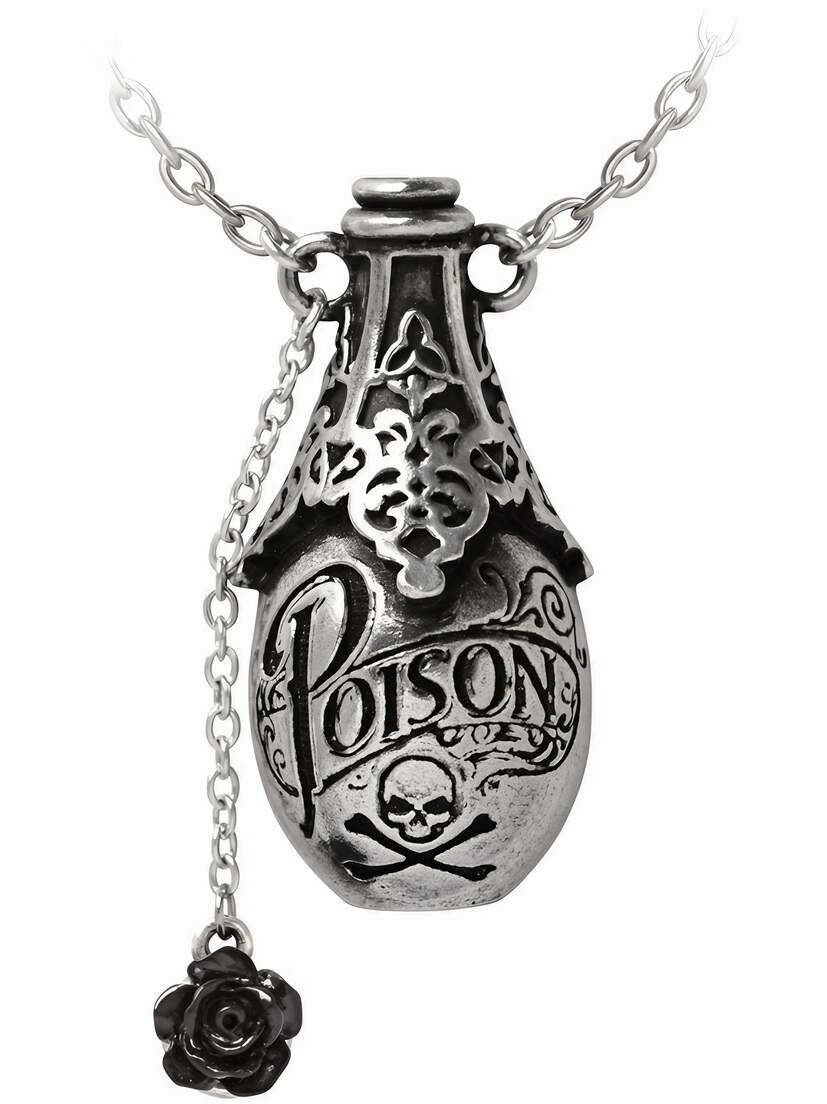 Lucrezia's Fix Necklace
The Lucrezia's Fix Necklace is a captivating tribute to the enigmatic noblewoman, Lucrezia Borgia. Crafted with meticulous care in England from fine English pewter, this pendant encapsulates the dark elegance of history's infamous femme fatale.
Vintage Poison Bottle

Drawing inspiration from the intriguing life of Lucrezia Borgia, the Lucrezia's Fix Necklace is a vintage poison bottle featuring the word POISON etched on the side. Discreetly eliminating her enemies, Lucrezia would pour lethal concoctions into their drinks or food, all while maintaining the facade of grace and refinement. This pendant captures the essence of her mystique, making it a truly captivating piece of historical-inspired jewelry.

Whether you're drawn to its historical significance, its fine pewter craftsmanship, or its captivating design, this pendant is a conversation starter and a testament to your unique style.
Approximate Dimensions: Width 1.06" x Height 1.97" x Depth 0.39"
Chain Length: Pendant hangs from a nickel-free chain with clasp fastener. Trace chain, approx. measuring 20" total