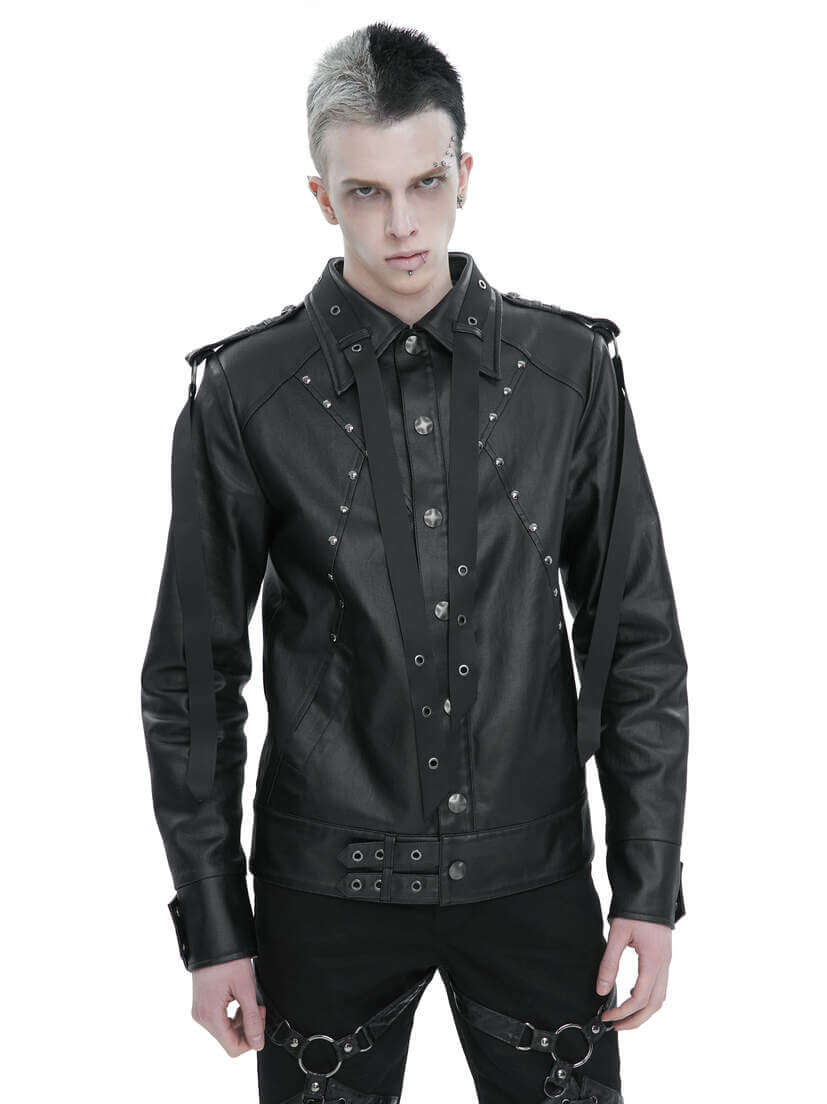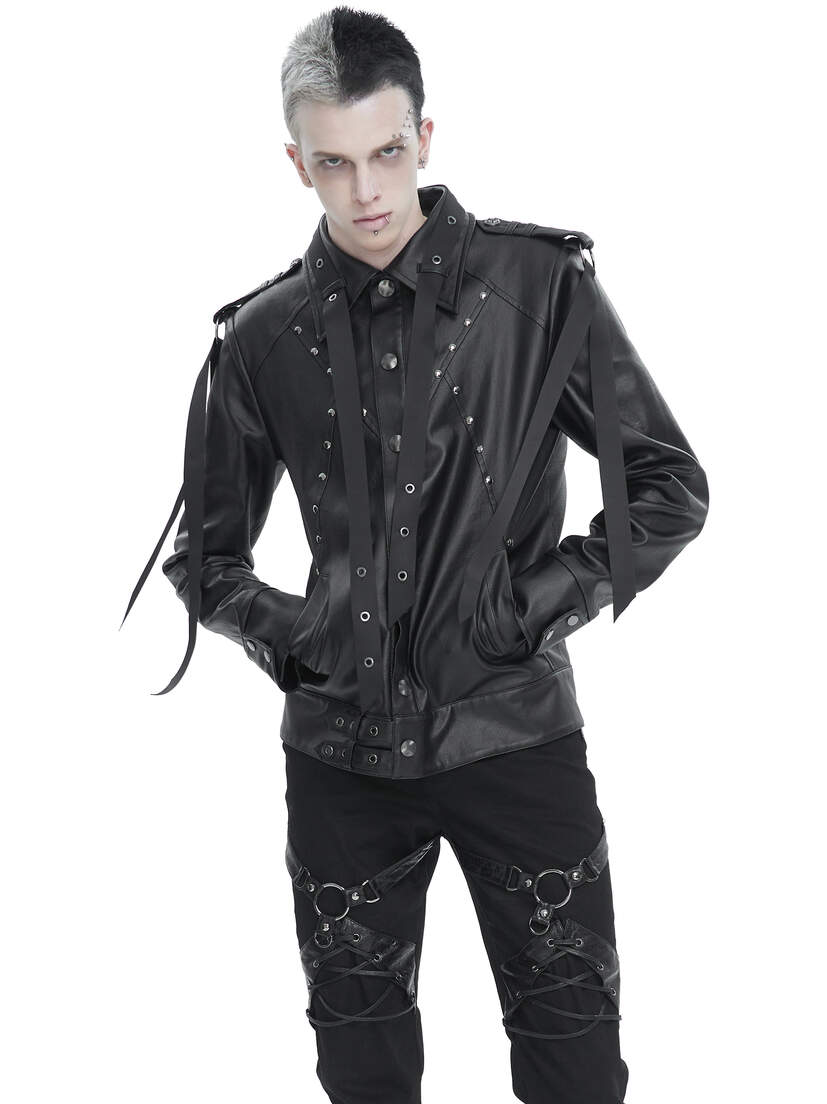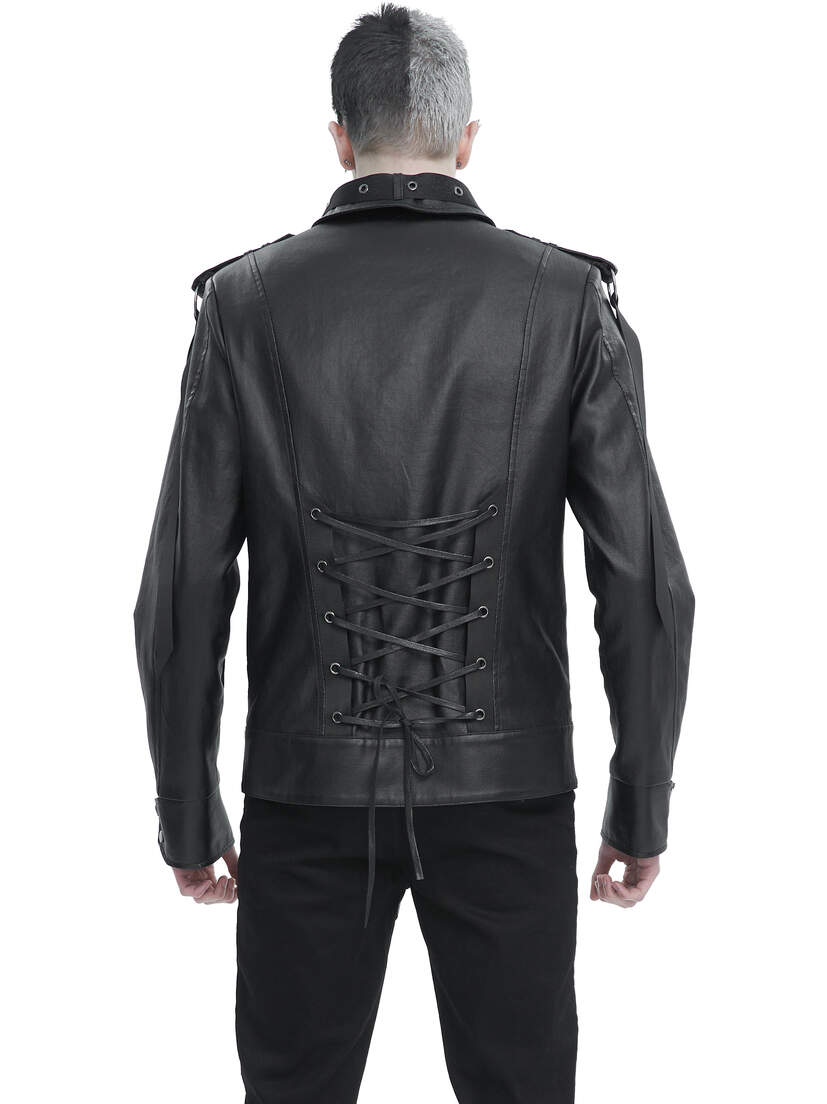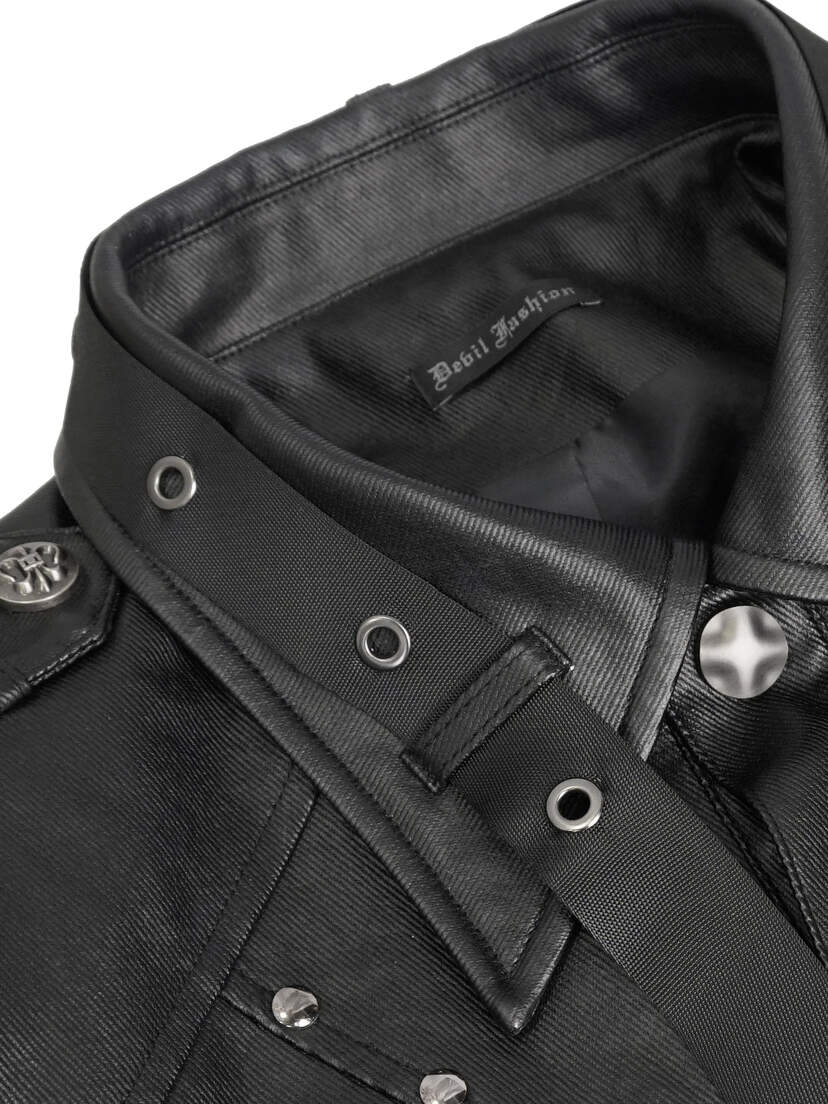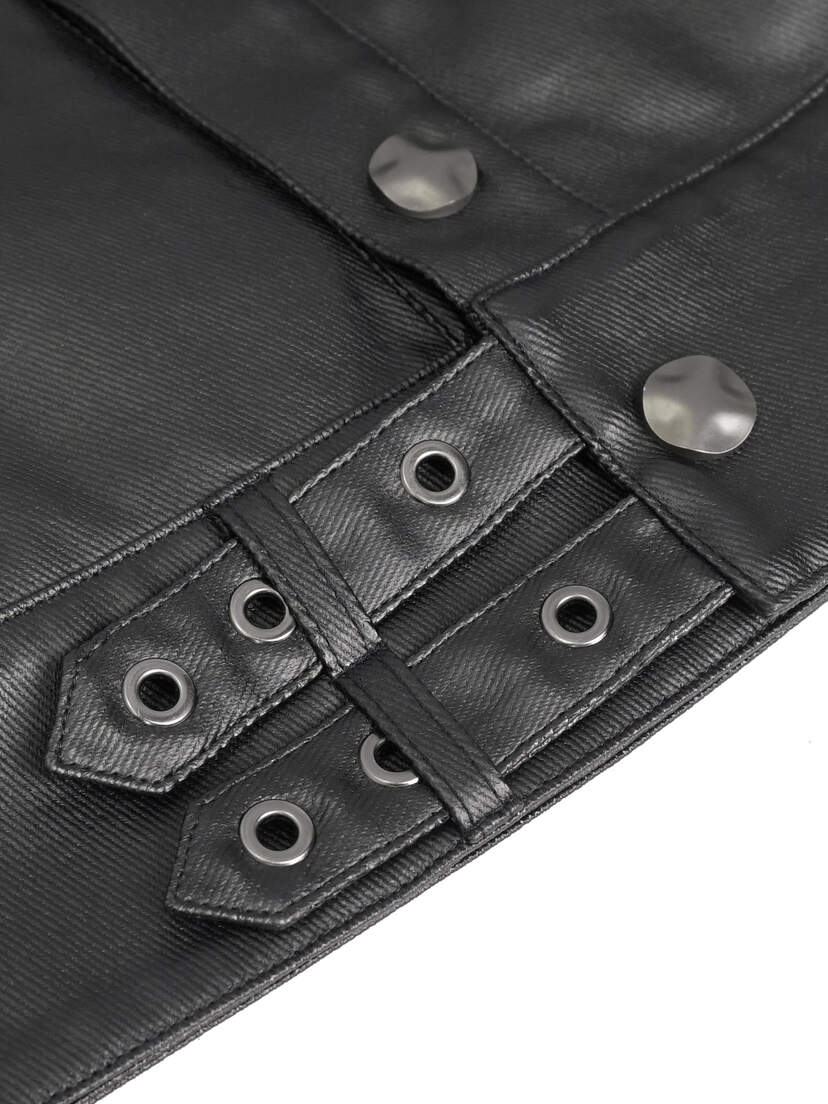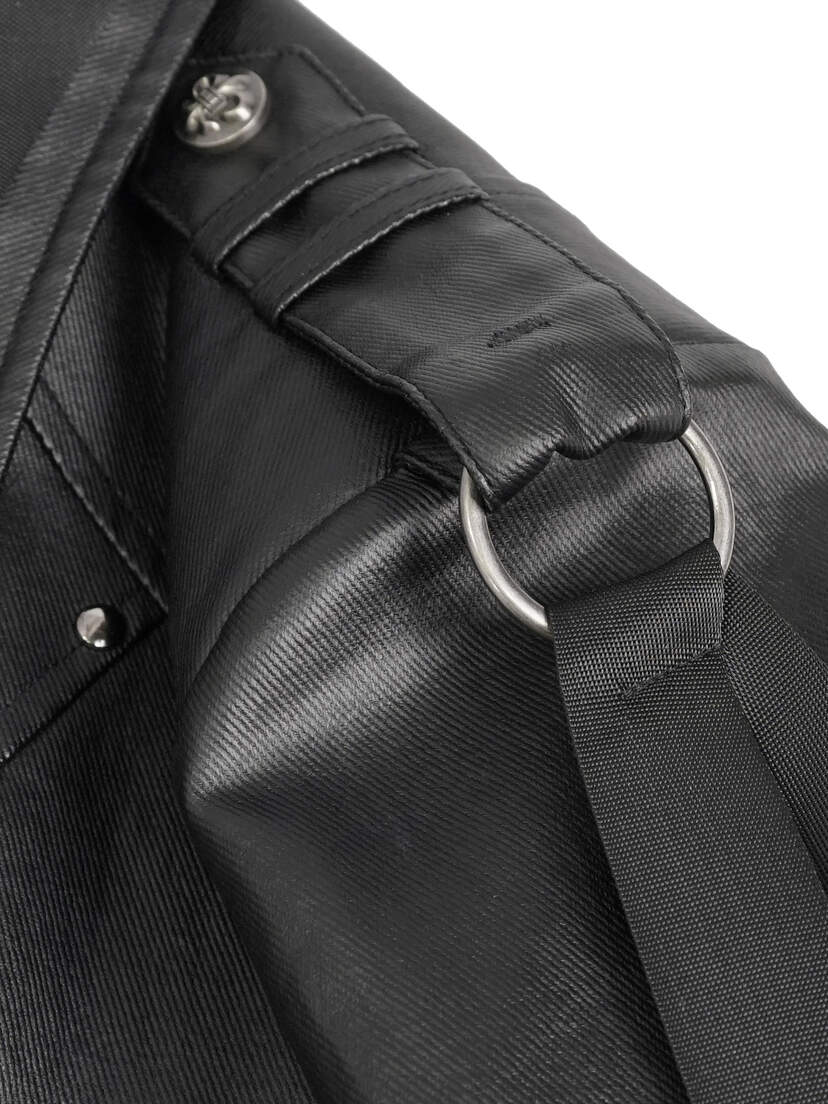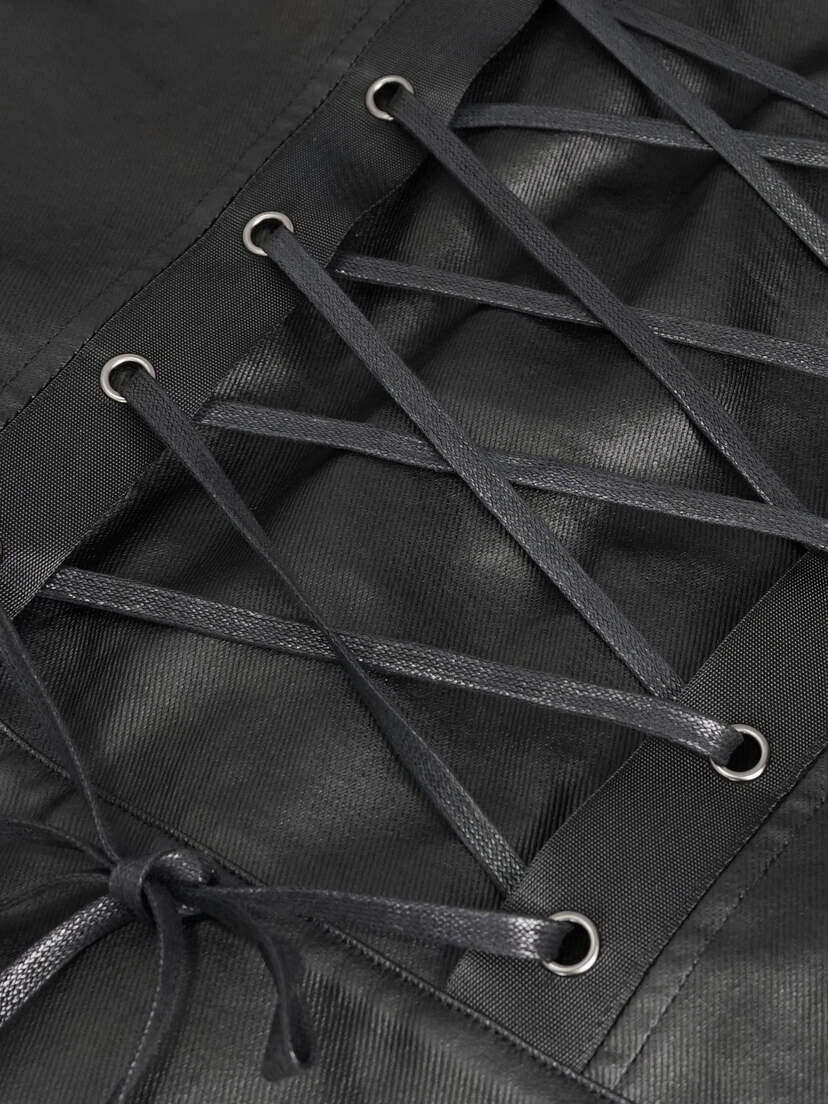 MotoNoir Men's Jacket
Modern Moto-Style Jacket

The MotoNoir Gothic Moto-Style jacket is a definitive expression of fashion meticulously tailored for the contemporary gentleman who embraces the exhilaration of riding and exudes a bold attitude. The button-up front pays homage to classic biker aesthetics, seamlessly merging vintage charm with contemporary edge.
Stylish and Functional Jacket

The MotoNoir coat boasts corset-style lacing along the lower back, adding an element of intrigue that resonates with your enigmatic persona. Moreover, this lacing serves a functional purpose, allowing you to adjust the fit to your preference and ensuring a customized sizing that enhances both your comfort and style. With its relaxed fit, the MotoNoir coat epitomizes laid-back coolness, offering a sense of effortless charm to your ensemble.
Pinnacle of Detail Craftsmanship

Silver stud accents grace the front, mimicking the chrome gleam of your powerhouse, elevating and embodying the very essence of its commanding force. But there's more – detachable fringe hangs from the shoulders and collar, offering you a personalized touch as you embark on your journeys. This coat is more than an accessory; it's an extension of your identity, a versatile armor of self-expression that speaks volumes about who you are.

For the urban nomad, the techno-rebel, the 30-year-old who thrives on the synesthetic pulse of the machine, the MotoNoir Jacket is more than apparel – it's a statement of existence.
Sizing Information for: MotoNoir Men's Jacket
Option
Length
Chest
Waist
Shoulder
Sleeve
Small
71
105
101
45
70
Medium
72
110
106
46.5
70.5
Large
73
115
111
47.5
71
Xtra Large
74
120
116
49
71.5
XXtra Large
75
125
121
50
72
XXX Large
76
130
126
51.5
72.5
Measurements are currently in
This chart is specific for this item.