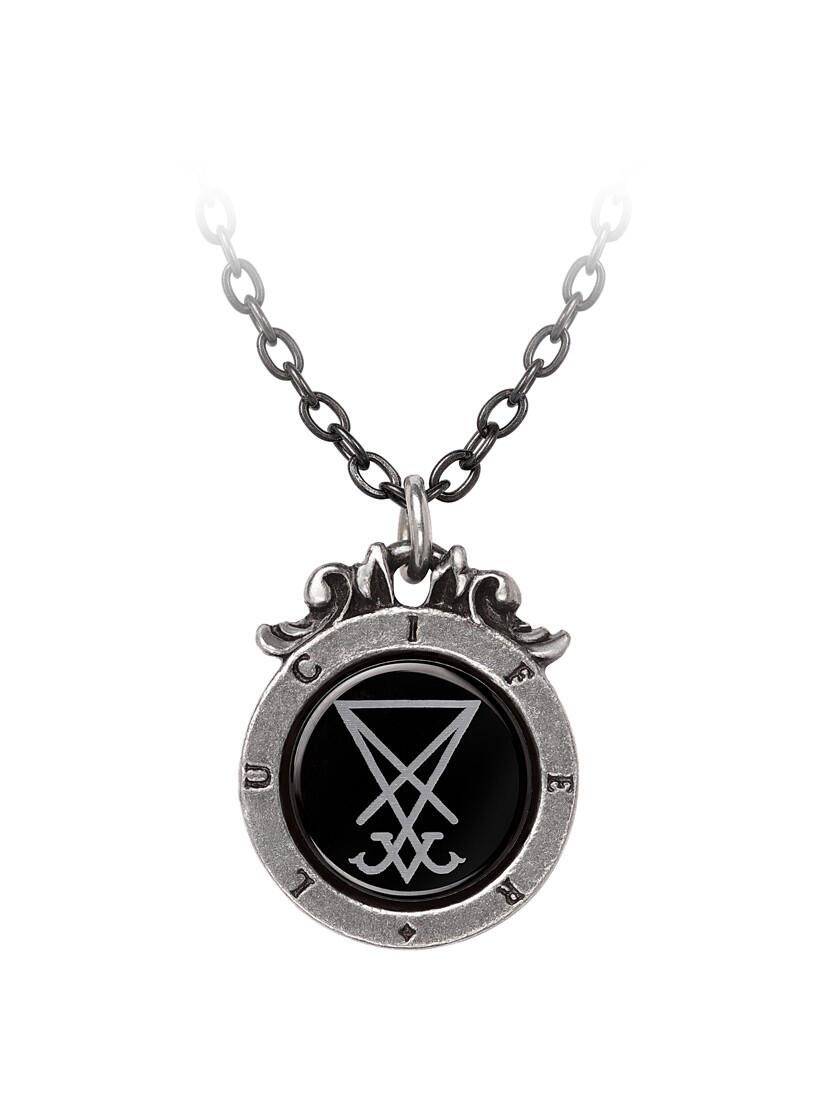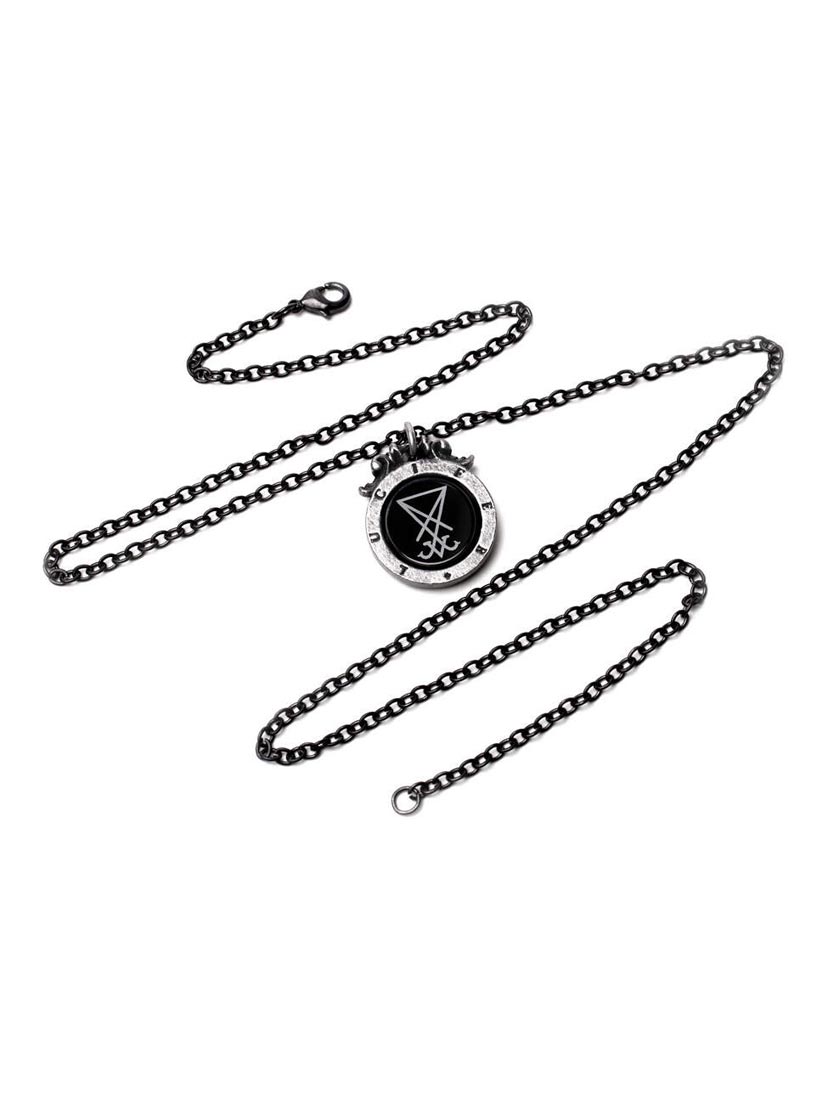 Seal of Lucifer Pendant
The Seal of Lucifer Pendant is a stunning and unique piece of jewelry for those with an interest in the occult. The pendant is made from high-quality English pewter and features the 14th century sign of the fallen angel, Lucifer, who was cast down from heaven for his pride and power. The word "Lucifer" is inscribed on the edge of the pendant, adding to its dark, alluring aesthetic.
Measuring approximately 0.75" in width, 0.98" in height, and 0.16" in depth, the pendant is the perfect size to make a statement without being overly imposing. It hangs from a nickel-free trace chain measuring 21" in total length, with a clasp fastener for secure and comfortable wear.
Whether you're looking to add to your collection of occult-themed jewelry, or simply want a unique and eye-catching pendant, the Seal of Lucifer is sure to impress. Let this dark and powerful symbol be a reminder of the dangers of pride and the consequences of power.
Approximate Dimensions: Width 0.75" x Height 0.98" x Depth 0.16"
Pendant hangs from a nickel-free chain with clasp fastener. Trace chain, approx. measuring 21" total