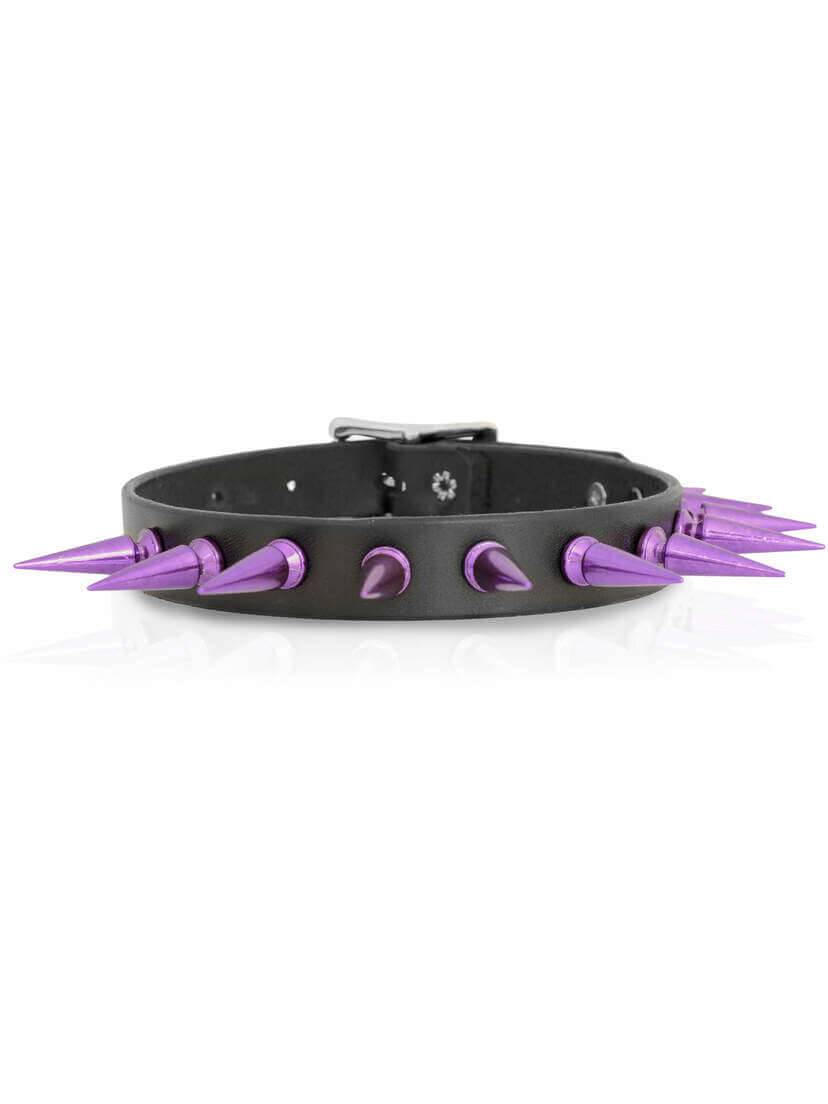 Rivithead Purple Spiked Leather Choker
Crafted with care from locally sourced, high-quality California Latigo leather, this choker is a testament to quality and style.
High-quality Leather

The 7oz leather used in its construction promises a comfortable fit that will last for years. This choker comes with finished edges that add to its overall comfort and refinement, ensuring it feels as good as it looks.
Purple Spikes

The focal point of this choker is the large 1 1/4-inch purple anodized spikes. Carefully positioned, they create a striking visual impact that immediately catches the eye.

Meticulously crafted in the USA here at Rivithead HQ, this choker embodies your unique fashion sense. It's more than just an accessory; it's an extension of your personality and each and every choker is individualy made with that in mind.
Real leather
1 1/4 inch long purple spikes
Finished edges
Made in the USA